Phil Gammage
'Adventures In Bluesland'
(World Wide Vibe Records
www.worldwideviberecords.com
www.prefabgroup.com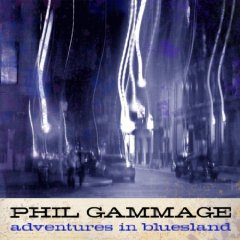 Some artists can already be veterans on the American music scene, before we even get to know them in Europe... For example: Phil Gammage! Singer, songwriter, guitarist, he also plays harmonica. He was born and raised in Houston, but he thought his opportunities to be a successful musician would be better in New York City - and he moved. First he played in various bands, being best known as the fiery lead guitarist in long running, gritty downtown New York rockers Certain General. Then he also started a solo career in 1990, releasing his first album 'Night Train'. He switched from punk rock to blues and roots music over the years, while releasing more albums. 'Adventures In Bluesland' is already number eight! Many of his songs have been used for movies and for soundtracks on television. See, that's what I call a veteran...


The CD is produced by Kevin Tooley, also the drummer/percussionist. Richard Demier plays bass, Don Fiorino lap steel and banjo, while Joe Nieves adds some background vocals. A tight, experienced band and Phil's remarkable deep voice (with that little bit of vibrato) - like he just stepped from a fifties time machine, what else can we ask for?


The thirteen songs on the album are a mix of rather well-known covers and seven originals, written by Phil himself. Nothing wrong with covers, if you sing & play them this way! The first one is "Trying To Get To You" with slide guitar and lap steel; Elvis recorded it for Sun Records in 1955 and it was the B-side of hit single "Ooby Dooby" for Roy Orbison & The Teen Kings in 1956. Echoing "In The Pines" accompanied on lap steel, harmonica and shakers, gets a real dark and spooky twist here! "Help Me", written by blues legend Willie Dixon and a hit for Sonny Boy Williamson II in 1963, is another good choice. My favorite among the covers is "La Grange", yes, indeed - that was on the ZZ Top album "Tres Hombres"! Even an old traditional like "Wayfaring Stranger" sounds fresh, when Phil Gammage and Joe Nieves sing it while Don Fiorino plays the lonesome banjo, adorned by Phil's fabulous harmonica solos! A moody "Baby, Let Me Follow You Down" is also quite different from the way Bob Dylan and many others sang it before!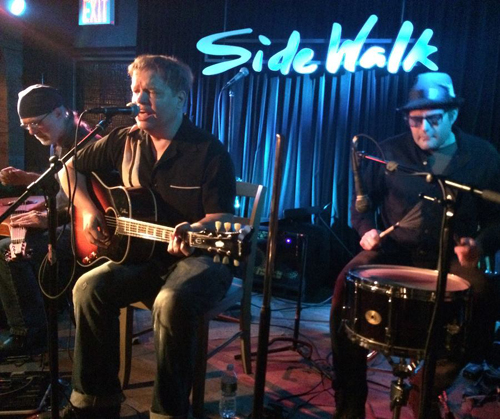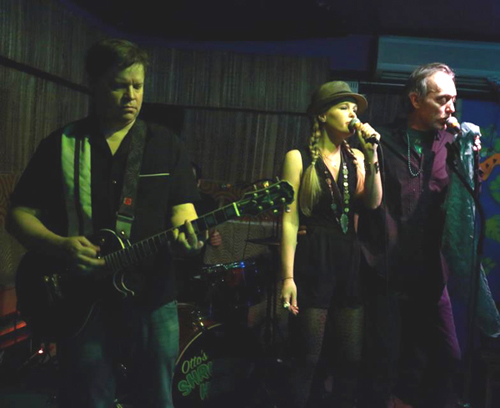 The originals are most blues tracks, also with some nice harmonica playing. The first one, "What Tomorrow Brings" works a slow burning slide guitar groove, then we go from ballads (slightly creepy "Ain't That Something" and atmospheric "Lay Me Down Low" with lap steel lick) to soul ("Hanging On To You", with surprising tremolo guitar), swamp rock ("See How We Roll", well-balanced combination of acoustic guitar and the lap steel) and robust blues rock ("Kills Me When You're Gone"). The album winds up with the rockabilly swing of "Big Daddy Reefer".
The title says it all: these are -indeed- little 'adventures' and a great tribute as well as an addition to essential blues music!

On a more personal note - Phil's bio says that he likes to watch sports on television (I noticed he was one of a few Americans making smart comments during the World Championship Soccer 2014), eat Mexican food and read books about the JFK assassination conspiracy...

-----

Written by Johanna J. Bodde - August 29th, 2014.