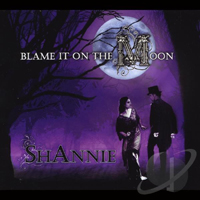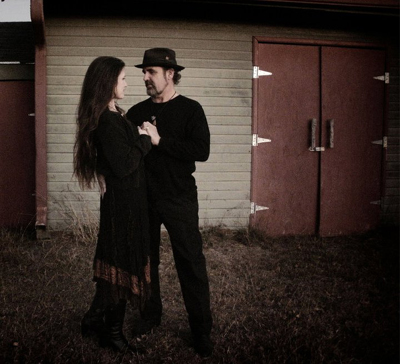 ShAnnie's BIO:

ShAnnie
- Shan + Annie = ShAnnie
A duo comprised of Shan Kowert & Annie Acton. They formed in 2005 and in 2007 they released their debut CD 'Water Over Stones', produced by John M. Greenberg, which earned them a nomination for Vocal Duo at the 2008 Texas Music Awards. In 2011 they released their second CD 'The Station' produced by John Inmon, which won ShAnnie 'Vocal Duo of the Year' and John Inmon 'Producer of the Year'. ShAnnie said they were "humbled and honored in knowing that their 'passion' is getting such positive feedback".

"Eclectic Americana Pop Folk with Celtic and Spanish undertones..." that's what some are saying about the music of ShAnnie. Their voices are clean and soothing but with much fervor, and the music is beautifully accompanied by a 6 or 12 string acoustic guitar or piano. ShAnnie's music is soulful, lyrical and mesmerizing. Annie will captivate you with her dramatic visual performance. It's been said by many that when 'Annie sings, you believe'. Shan, vocalist and multi-instrumentalist, crosspicks the guitar strings with ease or moves across the piano keys enthusiastically enhancing every song. Whether it is Annie or Shan taking the vocal lead, the other voice is floating around in harmony.

It is a fact... the chemistry of these two people will not only lure you in, but keep you wanting more.
Shan Kowert
- Singer/Songwriter/Multi-Instrumentalist

Born in San Antonio, where his Dad was stationed in the Air Force, Shan is a fifth generation Texan with deep roots in the Texas Hill Country. He grew up in Fredericksburg and comes from a diverse group of ancestors, whom comprised cowboys, Indians and German immigrants. Musicians also bloomed on the Kowert family tree, with guitar, fiddle and piano players and even one great-grandfather that was a professor of music and played the pipe organ. At age sixteen, Shan got his first guitar; a Yamaha 12 string. He was influenced by music icons such as Jose Feliciano, Bob Dylan, Gordon Lightfoot, Dan Fogelberg and many others. Shan found his muse for songwriting late in life, but as they say: 'better late, than never'. He has a poetic side not only with words but with strings too. His style is unique and beautiful. He plays both 12 and 6 string guitars, but it's when he's cross picking the 12 that you'll swear he's playing two guitars at one time. Shan also plays piano, either composing his own scores or interpreting old favorites with true heart. As you listen to him perform, you'll find yourself not wanting the evening to end.
Annie Acton
- Singer/Songwriter/Artist

Born in California, Annie was raised all over the world. Her Father, like Shan's, also served in the Air Force, which took them to Guam, the Philippines, Germany and all over the U.S. It was always hard to keep friends, but that just made the family closer. Music was a definite bond shared by the Acton family. Her Dad was into Rock & Roll while her Mom was swaying to Motown. It is no wonder her musical influences are very diverse. Annie has always loved photography and writing, reflected not only in their songs, but also in their ShAnnie Shindigs newsletters, which are filled with incredibly fascinating stories and artistic images. Her passion as an artist helps drive her as a singer / songwriter. Although, in the past Annie was always afraid to perform in front of a crowd. That is, until her encounter with Shan at Luckenbach. She claims that when you find someone that brings out the best in you, you are simply not afraid anymore.
ShAnnie, the romance
- in short

Shan was designing and building swimming pools in the hill country and Annie was a photographer and retouch artist in Austin, until that one rainy night when they both stopped in at Luckenbach, Texas. It was the start of a passionate relationship and their journey through song...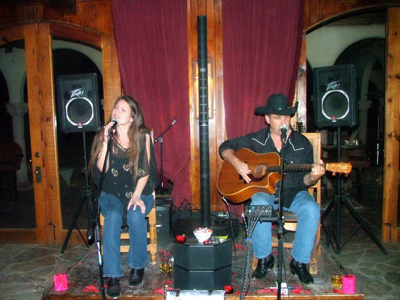 ShAnnie's ALBUM
:

1. "Blame It On The Moon": The long (5m09s) title track opens the album and gets us into a Spanish atmosphere right away, with remarkable (acoustic) guitar playing by John Inmon (lead) and Shan, who also sings the lead vocal here. "The night that you caught my eye..." on a great rippling melody and we're already in the mood for more!

2. "Spinning Wheel": There's my friend Stefano Intelisano, Italian in Austin! His name gets spelled wrong all the time... He is such a talented keyboard player, here on this album his instrument is the accordion. Lovely! In the meantime ShAnnie sings a very relaxed, slow duet, they sound perfect together indeed, while they build up the song.

3. "If You Dare": Annie takes over the lead vocals on this more uptempo track, with mandolin (Corby Schaub) and keyboards (Ron Flynt). She has a pure and sensitive alto voice with a fine timbre. This album contains some songs of so-called 'guidance and hope' - this is one of them. "Sing like nobody's listening / Dance like nobody's watching", we see it pass by on FaceBook every day, but I prefer hearing it accompanied by nice music!

4. "You Drive 80": The electric guitar entered the studio here, played in tasteful solos by Brett Danaher, while Corby Schaub creates fine sounds on his lapsteel. Top notch altcountry. I love that little movie ShAnnie creates, of driving through the night, falling asleep next to the driver, trusting him completely.

5. "Images Of Rust": Shan takes over the leadvocal for a more traditional country ballad. The lapsteel hasn't left yet and Brendon Anthony plays the violin.
6.
"Carry On"
: A relationship song. That was to be expected from this couple! Great interplay between the electric guitar (Corby this time) and organ, while Annie gets convincingly emotional in her vocals.

7. "3 AM": A ShAnnie duet, the electric guitar stabs and the fine rhythm throughout add spice to this track. I also love the dobro, especially that little (desolated) desert rock ending!

8. "The Girl": A very quiet, heartfelt ballad. Organ, a restrained guitar, a little bit of percussion and Annie's delivery with actress qualities. Oh, and Stefano's accordion of course...

9. "Mi Destino": The only song in Spanish. A tango! Annie makes me think of Patricia Vonne here. The typical Mexican accordion is played by Carlos Alvarez.

10. "Words That Fly": Stefano on accordion again, for this melancholy love duet. Ron Flynt plays bass. The violin fits perfectly in the arrangement to underline relationship issues, like trust...

11. "Life In A Northern Town": ShAnnie says: "We have always loved covering this song. It was made a hit by the Dream Academy in the 80s!" A fine cover indeed, different from the original recording (1985) by this British dreampop band, who dedicated it to Nick Drake. Very nice three part harmonies! Piano solo. This is how a song should be covered respectfully all the time.

12. "Pray Like A Butterfly": The official closer of this album, another reflective song of guidance and hope. Annie's voice, an acoustic guitar and shakers. That's all it takes, to impress.
13.
[Bonus Track]
"Love Just Fits"
: ShAnnie says: "We originally recorded this song at Ultra Sound Studio, Belgioioso, Italy... It has been remastered for 'Blame It On The Moon' by Jumping Dog Studio, Austin, Texas." The sweet lyrics of this duet sum up the overall feel of the album perfectly. ShAnnie recorded this with Italian musicians on electric guitar, bass and drums, creating a quite different rocking sound of which I would like to hear more!
14.
[Hidden Track]
"Tonight You Belong To Me"
: The second extra track, some more icing on the cake! A playful little (1m24s) improvised duet with a ukulele, played by Tina Mitchell Wilkins and our own Dutch Bart De Win playing the melodica! He is in fine company on this album.


---
ShAnnie, just like in a popular TV soap, where the fans name their favorite couples like this! I like it, this is original for a singing duo.

A generous amount of tracks, adding up to 52 minutes of music. The producer is Walt Wilkins. He did excellent work -as to be expected- the sound got a sense of Texan wide open spaces and sometimes less is indeed more! He also played some acoustic guitar and percussion, while his wife Tina Mitchell Wilkins and especially his Mystiqueros did lots and lots of fine work.

The sound may be eclectic, it shows off the wonderful harmony vocals of ShAnnie, singing a duet or blending together in harmonies. Interaction, romance, togetherness, it's all part of the secret that makes it work for them, without getting too sugary sweet. You know: kissing on stage is still a thing I don't accept!
-----
Written & compiled by Johanna J. Bodde - March 12th, 2015.
=====