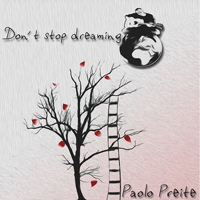 You might not believe it, but this talented folk rock artist and I met in the virtual world, on FaceBook. Yes, really. Here he is, with a very good looking first album!

Paolo Preite is a young singer-songwriter, born in Zagarolo, Italy (1985). He is a self-taught musician, he plays guitar and harmonica, he has been composing his own music since he was fifteen. His songs touch on a great variety of topics and they go from personal experience to universal themes. Every lyric is heartfelt and it comes from something that is hidden inside. He is capable of making every word real, giving it the deepest meaning possible. Every song is characterized by the presence of real imagination and emotion. Paolo has the valuable ability of making feelings become real, burst out in an intimate complicity with the surroundings. This capacity is strengthened by the distinctive voice that sets him apart from the others. His talented music has also been recognized by many international musicians who have spent words of appreciation and congratulation for his brilliant and evocative work. He has been working with the great and well known Musician and Producer Fernando Saunders (Mr. Saunders worked with Lou Reed, Jeff Beck, Ian Hammer, Jimmy Page and many other rock icons) and Kenny Aronoff (one of the world's most influential and in-demand drummers) for the recording of his first album in various studios in Ostrava, Los Angeles and Rome.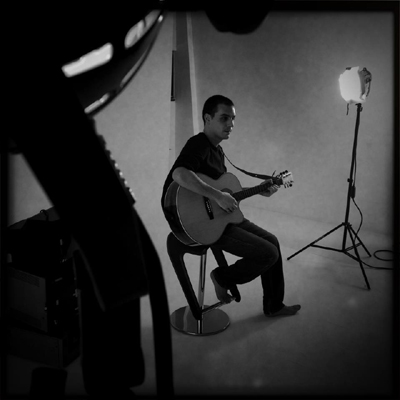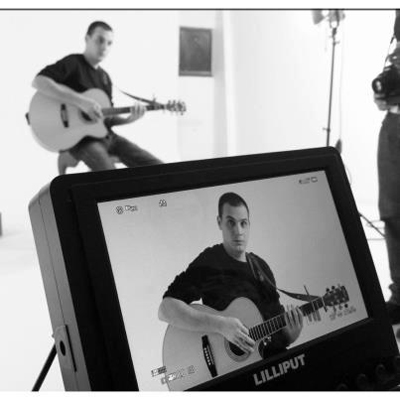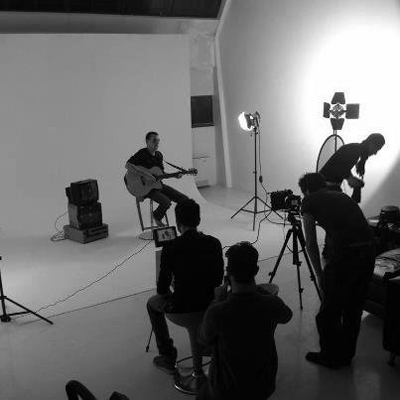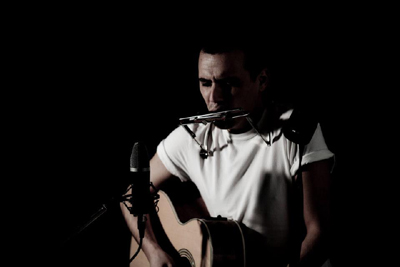 Paolo's
ALBUM
:

1. "Where Did You Go": "The wise man said, that there's a place where every star always shines on the darkest nights." Paolo has a very beautiful voice, perfectly suited for folk rock or better said pop folk, as that is the sound he goes for. Fernando Saunders plays bass on this track and sings backing vocals, in a fine chorus. Unfortunately there are no real drums here, I don't like music played by computers, as you might know. Luckily Paolo's vocals, with lots of feeling, make up for most of that artificial aspect. I'm trying to think of a comparison, the name of Shane Alexander keeps coming back to my mind, same vibe.

2. "Love Love Love": Pretty backing vocals by Sonia Rossi, Fernando on bass again, plus the extra acoustic guitar and keyboard pad. Yes, a real living, breathing and beating drummer / percussionist (Marc Halbheer) came in! This sounds like a perfect love pop song, very well constructed, a good melody, catchy chorus, no rip-offs of any kind.

3. "Io Re Di Me": Co-written by Fernando Saunders. Paolo sings in Italian! Great, gorgeous, I love it! I keep noticing that he has a quite impressive vocal range. This could be a sunny Summer hit... Fernando takes care of all instruments here, acoustic guitar, bass, piano and string arrangements, this sounds perfect.

4. "Neda": Co-written by Fernando Saunders. Touching lyrics about a young girl in Teheran. The rather fast arrangement, again all played by Fernando sounds out of place. How beautiful this epic song could have been, becomes clear in the first half minute, when we only hear Paolo and his acoustic guitar. A sadly missed opportunity.

5. "I Wanna Hold Your Hands": With Fernando Saunders (backing vocals, bass, electric guitar) and Kenny Aronoff (drums, percussion). This track has more of a rock vibe. Paolo plays harmonica. The lyrics display an idealistic and very sympathetic view on the world. Yes, I like this song a lot.

6. "Life Show": Paolo sings and plays acoustic guitar including the solo, Fernando does pretty much everything else, from guitars to keyboards and drum loop. For some reason, this arrangement works well for me, just like it did in track three. I start to think, that the difference might have been in the sessions at various recording studios? "Friend, this place had no name".

7. "Mary": Fernando took care of the string arrangements here, yes, there is a real violin present! A beautiful intimate (Christmas) song, with a stunning melody, done justice by Paolo's wonderful flexible vocals. Highlight!

8. "Just One Kiss": Fernando on guitars and backing vocals, Pavel Sotoniak on piano and accordion. The annoying drum computer is back here, too bad, as the catchy upbeat rhythm is otherwise great, the song has a soulful chorus and I absolutely love that funky accordion part!

9. "The King Of All Winds": This was the first song of Paolo that I heard, when he was still working on his album. Fernando on cello and string arrangements. A piano based ballad, that builds up to a climax. A great title like this attracts attention. I could fall in love with this beautiful song, that even takes my breath away here and there. Love can make a person feel good and blue and mad and sad!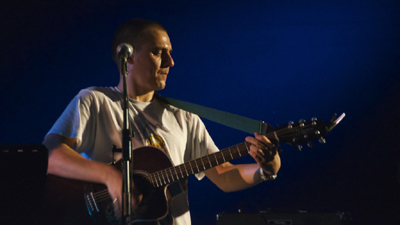 Imagine... a music world without drum computers. Can we -please- kick that thing out of the studio? There's plenty of sea surrounding Italy, just an idea... Is it gone? Then we would have a very good album. Paolo's vocals are absolutely wonderful, I love his voice. The lyrics are also good (to be found on his website), keeping in mind that English is Paolo's second language, the melodies are great and I have no problem at all with the musicians and singers, they did very nice work.

Speaking in general: if a young singer-songwriter wants to go for a pop sound - that's fine with me, but get rid of all the artificial stuff then, please! Real musicians make it sound so much better, even if you have to save up a little longer or kickstart a little harder. Don't forget: less is more!

With a stunning voice like this, a singer-songwriter like Paolo doesn't need much more than a couple of guitars plus a little extra touch of sound by a violin, piano or percussion here and there. Anyway, I would love to hear much more of him!
-----
Written by Johanna J. Bodde - April 14th, 2015.
=====