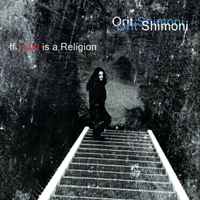 (Pictures by Jolanda Haanskorf)

Last year we reviewed Canadian artist Orit Shimoni's album
'Bitter Is The New Sweet'
here and we didn't leave one stone unturned! She already has a new release for us and was kind enough to tell something more about this EP and its songs! You will be impressed...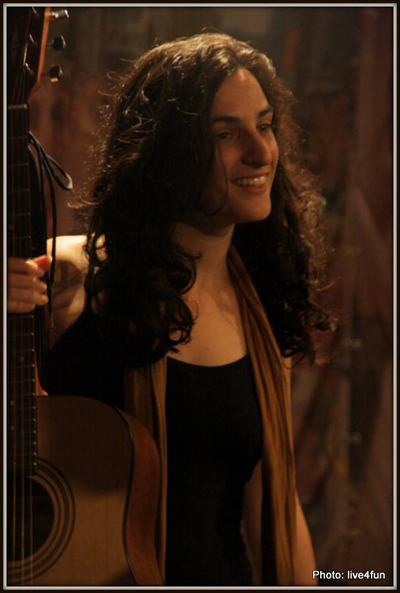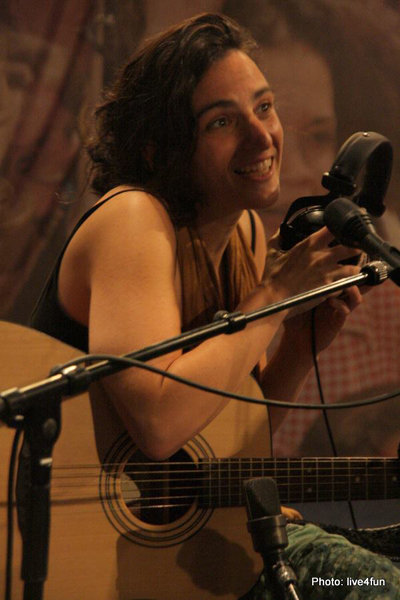 Orit's new EP:

'If Love Is A Religion' is like an invitation into the secret, psychic shadows of highly acclaimed and internationally touring singer-songwriter Orit Shimoni. Unlike her other five albums, which, to be fair, are no walk-in-the-sunshine, this haunting collection of six songs sonically leans less on the pretty side of roots and more towards the grit of things, with electric instead of acoustic guitar providing an atmospheric thread of rawness, both powerful and intensely delicate, and with some of Berlin and Australia's finest adding instrumental and vocal layers.

Initially recorded with Australian co-producer Dugald Jayes during her first year living in Berlin (2009/2010), Orit describes feeling a combination of defiance and desperation, tapping into the down-and-out vibe of a city buried under the weight of heavy history, and into her own personal experiences with war. The project was put aside for a few years while Shimoni released albums 3, 4, and 5, with her sensing that it wasn't yet the right moment for sharing it. Jayes, believing in the project, continued his side of production in Melbourne, where he recruited more musicians to add texture. And still, Orit waited.

And then, says Shimoni, the songs just 'asked' to be released. It was time. With the help of Chris Lastelle, Orit had the songs mixed one final time on a recent return to Berlin, and chose, from the whole collection, six to present. 'If Love Is A Religion' is a twenty minute sonic and lyrical journey that will leave you with much to reflect about intellectually, while your heart and soul are carried by the emotional expression typical of Shimoni's work.

Orit continues to tour across Canada and Europe with no fixed address, playing solo performances as well as shows with regional musicians.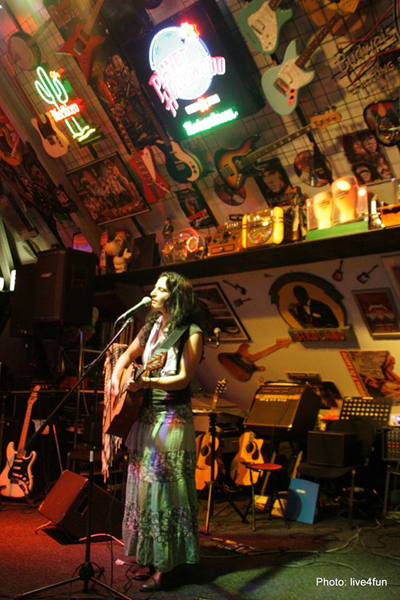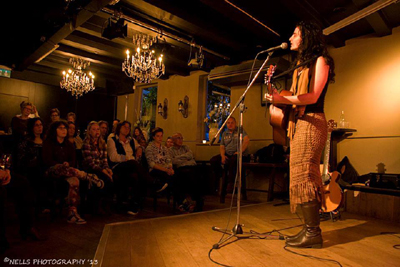 Orit talks about 'If Love Is A Religion':

1. "Yonathan": Right away this new album feels different than Orit's other works. In a very good way different. Beautiful electric guitars instead of acoustic. Orit's voice is very intense and completely caught up in the moment. "I'm just saying that for the sake of the name / For the sake of the name let us take down our arms." I have a Jonathan too, in my own life and I like the way the name is pronounced here, with a similar sound as in Dutch.

Orit: The Hebrew name for 'Jonathan', other than being a fairly common name, has extra weight in that it is the iconic name for the innocent little boy of childhood. Every child growing up in Israel knows the song (called 'Little Yonathan') about the mischievous boy who tears his trousers while climbing a tree on his way to kindergarten, looking for chickadees ('tis a precautionary tale). The name, as most Hebrew names have semantic meanings, literally means 'God gave' or 'God's gift', and with this in mind, Shimoni mourns the shattering loss of innocence and disgusting devaluation of human life which is the consequence of war. The lists of 'Yonathans' in the song are autobiographically true, and though she is aware that this is only one side of the conflict's loss, she wishes to bring forth actual examples specifically because they are true, and to point to the general misery of it the conflict. The lines "Killed by a stranger who hated his whole life enough to do that" and "I'm not saying that all of the Yonathans are..." are both intended to convey her understanding that it is not only one side who suffers, and not only one side who perpetuates the suffering.

2. "I Met A Traveler": Orit sounds here like a woman, who has been through a lot and has made her inescapable decisions. Decisions she needed to make, just to survive. It feels like she's in a lonely place: "I leave cryptic notes for those I choose to touch". The drummer creates a bit of a fuller, yet simple altrock sound here.

Orit: A dark, reflective, and somewhat cryptic song. "I Met A Traveler" is about falling into the clutches of an abusive relationship, and its dark aftermath, but cast in a kind of archetypal light.

3. "Setting Fires": The band joins in for some beautiful folkrock, drums, bass, pedal steel, there's even a duet vocal (Joe Armstrong) and Orit uses more of her powerful range. There's a strange contradiction between the passive hopelessness of the lyrics: "You say there's nothing we can do" and the pretty flowing melody that goes on and on.

Orit: What began as a response to a few news stories about child arsons in Winnipeg, turned into a song about two opposing viewpoints on living: The 'f*ck it' versus the 'do something about it'.

4. "I Lost My Husband To The War": Yet a different sound, with a little of a Middle Eastern touch, especially in the violin playing. Beautiful classic piano. The part of the drums is no less than brilliant and sounds like an army marching. Orit's monotone repeating of the title line is very effective and impresses in an almost hypnotizing way. Also the widow's focus on a futile detail, like doing dishes, is exactly what often happens amidst of traumatic events.

Orit: Attending one particular funeral in which a mother and her young daughter were buried after being killed by terrorists, Shimoni was struck hard by the angry political banners that were being waved at the funeral. It seemed disrespectful, to say the very least, toward the grieving family. After several months of watching news report after news report in which people wailed their pain over their personal family losses, the notion of the twistedness of this pain being used as political fodder is what fed the lines of this song.

5. "If Love Is A Religion": A wonderful organ starts singing on the title track of this EP and the flawless breathtakingly beautiful duet of Orit and Joe follows, all the lines perfectly timed. "I'll chant the words / I need to chant / I'll say I can / When I think I can't / I'll follow each ritual 'til it seems true / I'll give my very life to you". Very simple, but impressive, like a religious song indeed, sung in a house of worship.

Orit: Depending on what you think about committed love, and committed religion, this song can either be seen as a celebration of commitment, or the complete opposite. You decide. That's the beauty of songs. By choosing this as the title of the entire EP, Shimoni invites you to reflect on how each song pertains to both.

6. "Slaves To The Archetypes": We're back with the sound of the first tracks. The song sequence is smartly thought out. As a little surprise the violin takes his solos, while the electric guitar is heavier and more ominous than ever. Then, at the end, a glorious trumpet comes in and brings the song and the whole album to a grand finale.

Orit: A reflection on both the difficulty and necessity of breaking free from the shackles of old and stale templates of thinking, "Slaves To The Archetypes" urges one to move forward.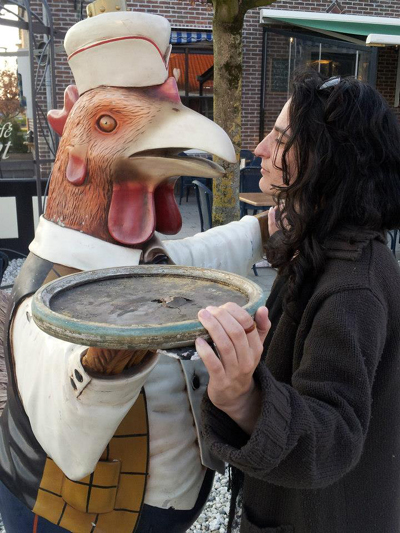 The artwork of this album already reflects, that this is not an easy album for listening - don't listen while doing something else in the meantime. Like reading a masterpiece from world literature in its original language, this album demands and deserves no less than your full attention. It is worth any effort. Look at the picture, play the disc track after track, let the beauty engulf you and then stay quiet for a long while, to think and reflect...
-----
Written by Orit Shimoni & Johanna J. Bodde - May 3rd, 2015.
=====