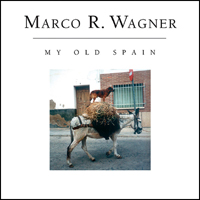 Marco's BIO: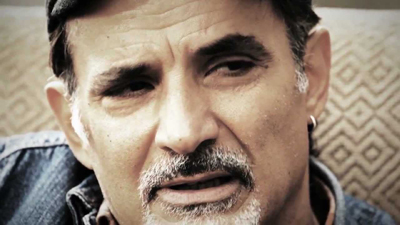 Born Marco Antonio Rodríguez Wagner and raised in Rio de Janeiro's 1960's art scene, he begins his studies with the Brazilian guitar when he is nine years old. In his early years he studies samba, bossa-nova, and MPB (Musica Popular Brasileira). His adolescence brings him to Spain where he has his first live performance at sixteen. After high school Marco goes to the Royal Conservatory of Music of Madrid, while having at the same time lessons of flamenco. By now his training gives him the confidence to start a career, although in 1979 Madrid doesn't have much in the way of live venues for young artists. He becomes a street musician at the usual places of the time, Retiro Park, the subway, or the Preciados boulevard, where along with his friend Pulgarcito Marco gets his feet wet. At that time he was a great admirer of two styles - the emphasis on lyrics of Bob Dylan, and the dynamic sound of the Stones. Marco wants to develop his own sound based on those artists he likes, and starts writing songs. His restlessness however, takes him at the age of nineteen to New York City.

It's in New York of the eighties where Marco starts rubbing shoulders with local artists, and striving to delve into the styles that attracted him, such as folk, country, and the blues. Marco plays at private bookings throughout the early eighties. From 1984 through 1989 he performs in the Boston area as a solo act and later with his first band, Phoenix, with whom he starts recording demos. Then he gets the 'traveling bug' and gets the opportunity to return to Europe, to perform in countries such as Latvia, Lithuania and Russia, in colleges and schools. Marco is featured on local radio stations, such as Radio Remira in Irkutsk, Siberia.

Back in New York in 1991, Marco hires his musician friend Bill Miho to produce his first album. Bill is a skillful producer as well, who has worked with musicians such as Stanley Jordan. Working at the time for the old Manhattan Center Studios, Bill produces with Marco 'What's Love Remains', an album which had great reviews around the N.Y. area, especially the title song. In the Manhattan Studios Opera House Marco starts promoting his album. As a result he started to be sought after as a studio musician.
With the boom of country music during that time, Marco decides in 1993 to make some inroads into Nashville. Once
again, he hits the road to Music City, where he would settle for the next five years. Nashville at first was a dream come true for an artist such as Marco who loves the acoustic guitar. He quickly became a regularly featured performer at the local writers nights. His performances included all types of venues such as The Bluebird, the Courtyard Café, Sammy B's, and many others. His unique finger-picking style landed him work, as well as an enduring friendship with local star Jana Stanfield. His classical training allowed him to join the famed local choir of world music World Peace Choir, which had on more than one occasion the opportunity to accompany country star Dolly Parton, as well as songwriter Julie Gold. Marco shared the stage with the World Peace Choir's Peace Celebration Band, which included names such as John Cowan (New Grass Revival), Dale Russell (The Guess Who), Lance Hopkins (Orleans), as well as Nashville's mainstays such as harp player Randy Singer, or the new leader of The Byrds, Terry Rogers.

During his stay in Nashville Marco was featured on TNN's Country Today, performed at Colorado's Telluride Bluegrass Festival, and most importantly, recorded his second album 'Poet, Painter And Cowboy' (1994, Slam-Color Records). He was accompanied on the hammered dulcimer by long time friend and Nashville artist Ricko.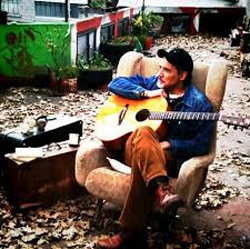 After three years of promotion for 'Poet, Painter And Cowboy', including a trip to his old Spain, in 1997 Marco and fellow songwriter Richard Mekdeci set up what would be the successful band The Joytoys. Through a year and a half of tireless performing of what they called Pop'n'Blues and the demo 'Come Out And Play', the band moves on, leaving Marco to create Worlds Collide. His idea is to create a group of eclectic musicians wherever he goes that can help him put out his eclectic repertory, which incorporates his diverse backgrounds. After another brief stint in Music City, Marco moves his sound to Spain, searching for fitting musicians there as well. Gaining strength thru a solo tour in late 1998 in the Valle del Tietar, Marco establishes Worlds Collide in Madrid to accompany him. He produced and released his latest band effort '140 Reasons' (Several Records, Spain), the album features thirteen original songs which highlight his vast array of styles and was a candidate in 2006 for the Spanish Academy of Music Awards in two categories: Best Rock Album and Best Album. His acclaimed and powerful single "Democratize" has also been featured on Neil Young's 'L.W.W.' website ever since. Marco often tours with New York artists such as his friend Luthea Salom.

Produced by himself, Marco's latest solo project, 'My Old Spain', is an original americana collection of songs with stellar collaborations such as Jeff Espinoza (Vargas Blues Band, Red House) and Ramón Arroyo (Los Secretos). Marco continues to be a sought-after guitarist and performer in Europe and the United States, he resides in Spain, where he also runs a weekly radio show, 'In Between Worlds'.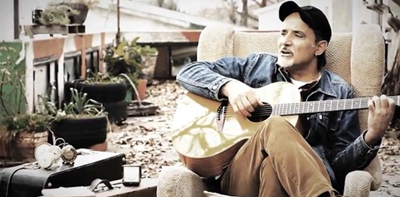 Marco's ALBUM
:

1. "I've Got All I Need": Oh, such beauty... Acoustic guitar and dobro (played by guest Ramón Arroyo). The lyrics feature clever word play: "I don't sing with a twang, don't have an Anglo name / I don't write that great, still try all the same". Marco has a typical folk singer-songwriter voice, very pleasant on the ears.

2. "My Old Spain": More relaxed folk music, Marco is painting pretty pictures in the title song. From "Ladies who cross themselves as they go out" to "The old movie theater, still 8mm".

3. "De Grassi's": A fine flowing melody for this instrumental, flawlessly played on the guitars.

4. "Play Me A Lifeline": Carlos Álvarez plays a beautiful saxophone on this track and gives it a jazzy feel, together with the upright bass and drums. Marco whispers almost into the microphone and I love his observations: "I think of my neighbor who talks to his car / Who told him he's no good, who cut such a deep scar?" He also plays the harmonica here and even duets with the sax for little bits. I like this arrangement a lot!

5. "Still On Standby": "You took me to the airport and then you said goodbye / I just stood there looking I even missed the flight / I watched you from a distance, I watched you drive away". I bet Marco knows a thing or two about long distance love and goodbyes, having travelled and moved around a lot. This track has a fuller sound, with a beautiful Spanish guitar, electric guitar too, bass, drums and overdubbed harmony vocals.

6. "Departure": Another short sweet instrumental, played on the acoustic guitar, with added strings from a can. A real cello player would have been nice here...

7. "The Ballad Of Rob Cohen": A long sad story about racism, an interracial relationship and an apparent suicide. Simply accompanied by acoustic guitars and harmonica.

8. "ToHellYouRide": A very strange song title! A naughty wink at Telluride, as in the folk festival? "Get my nerves up before I play / I've played a million times I always feel this way". The harmonica is also back here, together with the beautiful dobro, played by Ramón Arroyo, while Jeff Espinoza plays acoustic guitar and sings harmony.

9. "Untitled": This is another very nice instrumental guitar track. I wouldn't get bored if a full album would be filled with Marco's instrumental tracks!

10. "My Worst Good": A variation in the sound, folk blues with a touch of Bob Dylan in the vocals. Gorgeous acoustic slide guitar, harmonica, bass (also played by Marco) and drums.

11. "I Heard Your Voice Today": We stay with the folk blues and a bit of a jazz feel. Just guitars here. Intriguing, he hears her voice on the radio...

12. "What's Love Remains": Going back to 1991 for Marco's very first 'hit song'. Presented in a nice updated version. Great melody and once more, lots of fine (slide) guitars. Marco's Brazilian passion shines through at last!
Bonus: "My Old Spain" Video (Alternate Version).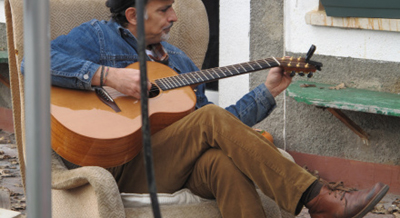 First of all: compliments for the complete lay out. The CD has a full booklet with all the lyrics, info plus some very nice pictures. As Marco was born in Brazil, I assume English is his second or even third language. From his song lines (and also his bio) we can tell he is not a native speaker, everything is correct but just a little different and I think just that personal touch gives his songs a special something extra. He was definitely born to tell stories and he kept them close to himself, simply observing the world around him. I think everybody who likes the folk singer-songwriters will have a very good time listening to Marco's album. Partly recorded in Lobo's Room, as in: dog Lobo, I found his picture in the booklet and he looks like he's very proud of his master!

-----
Written & compiled by Johanna J. Bodde - May 19th, 2015.
=====