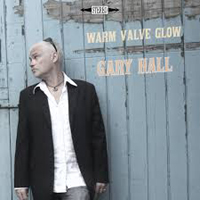 Gary's BIO

:



Gary Hall was born and raised in the North of England. He released his debut album, 'Garage Heart' for Run River Records in 1989, to much critical acclaim. This culminated in being voted second best album of the year in the Folk Roots end of year poll, sandwiched between Bob Dylan's winner 'Oh Mercy' and 'The Healer' by John Lee Hooker. After an extensive European tour to promote the record with his band The Stormkeepers, 'Wide Open To The World' was released in 1991 to more critical acclaim and an ever-growing live fan base.

In 1993 Hall disbanded The Stormkeepers and relocated to America, where he made two solo albums in Nashville for Round Tower Records. 'What Goes Around' was released in 1993 and 'Twelve Strings & Tall Stories' in 1996, the latter being described by renowned British music journalist John Tobler as 'an album containing one classic after another'.

In 1997 a deal was signed with Goldrush Music for the release of 'Return To The Flame' and Hall embarked on an extensive tour schedule in support of the album, sharing the stage along the way with songwriters the calibre of John Prine, Guy Clark and Townes Van Zandt. In 1999, after a decade of, in his own words 'cheap motels, white lines and one night stands' Hall hung up his travellin' shoes and settled back in England, where he set up the Voodoo Rooms recording studios to produce up-and-coming singer-songwriters.

In 2011 Gary Hall re-emerged with 'That Old Brand New', his first solo album in fifteen years and his first for Northern Sun Recordings. The lure was proven too much and he hit the road once again. This time armed with only his guitar and harmonica for company.

'Winning Ways On Losing Streaks' was recorded during the Winter of 2012 / 2013. The album contains ten original compositions as well as a turbo-charged interpretation of the Old Crow Medicine Show's "Wagon Wheel".

This latest offering 'Warm Valve Glow' was, once again, produced by Hall at his Voodoo Rooms Studios and uses the same cutting crew he has worked with for the last decade. Featuring eleven original songs of fresh and soulful rock'n'roots music drenched in all the essential ingredients of folk, blues and Americana, this album sees Hall continue to march to his own inimitable beat.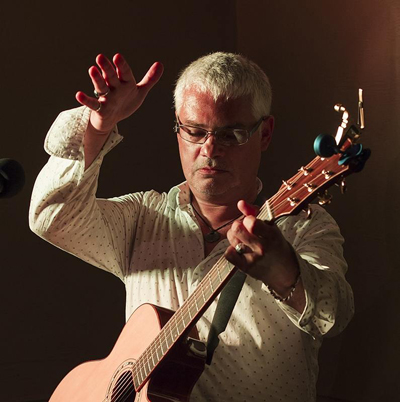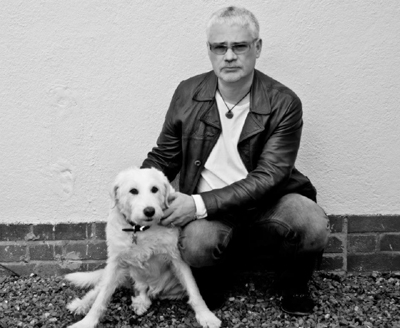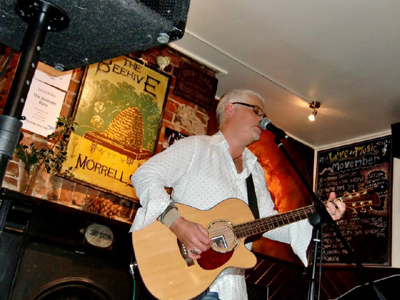 Gary's ALBUM

:



1. "The Road To God Knows When": The first track starts off with a very strong guitar riff and the great playing continues throughout. Gary has a beautiful compassionate Waylon Jennings type of voice, singing about the life of a travelling musician, that pulls him in again: "Like the sound of the siren's call".

2. "Almost Home": Basically the twin to the previous song, featuring another catchy melody: "I strummed hard and bent every string / Sang every song I could sing / But I can't unwind 'til this journey is through."

3. "Sweet Jesus": Sweet slow country soul for this track, with slide guitar by 'Dirty Foul Disgusting Doug' and a beautiful unpolished gospel chorus by Gary's bandmates. This goes all the way back to albums of the late country greats. "I've seen too many churches but not enough faith / I've seen one too many holy wars for religion's sake / But I know you're there with me every time I breathe / Sweet Jesus come and take the weight off me."

4. "I'm A Little Crazy - In The Nicest Kind Of Way": The title could come from a song by one of the country greats mentioned before, written by Kris Kristofferson or Shel Silverstein maybe. "I'm a melancholic, glass half empty kind of guy / I'm my own worst enemy because I know just when to strike". Then we go to a soundtrack, one of those movies about a has been star: "So these days my name's scratched in chalk / Outside bars on old blackboards / It was once up there in lights, but I had to pay the price". Gary has a very smart way with words!

5.

"Safe House Blues (For Maestro)"

: Great steady rhythm for this fine blues based song, with some good advice: "Burn your bridges, let the past grow cold / Close the door on pain and days of old / And let go of that hold he has on you."
6. "Where The River Meets The Sea": "But now you're walking on the highwire, just shaking in the breeze". I'm getting lost in the wonderful poetic imagery of this strong country soul song with the right retro feeling (including chorus), but this could be a new classic. I love the guitar solos. Favorite! "You were just South of Heaven when things started to slide / Now you're walking through the ashes of a fire that's died".

7. "The Other Side Of Pain": "With thoughts like freight trains running through my mind". More superb jangling twin guitars, they are lined up all together for a fun picture in the booklet - which also contains the lyrics and all info, my compliments. "Even Jesus cried a tear on the other side of pain". Reverb...

8. "My Father's Eyes": An emotional and slightly sentimental ballad, very nicely sung using a well-placed harmony vocal, with a surprising last line.

9.

"Dark Clouds Rolling In"

: The first verse on this track comes in from a distance via an effect microphone. "Ain't no shelter from those dark clouds rolling in". This is a Gary Hall
'Warm Valve Glow'great song title, by the way. Then drums and the fierce electric guitar take over for a very good (lost) love song. "When black and white fade to grey / No one else can take these blues away".

10. "Ride On": Ah, fast rock & roll with snarling guitars, very cool! I like this: "Starve your doubts and keep your dreams well fed". It's very obvious that Gary has played and travelled and lived to tell about it.

11. "Walking A Straight Line": A slow blues ballad, just Gary's voice and the electric guitar. Which always makes for a fine combination. "I've come too far to turn around".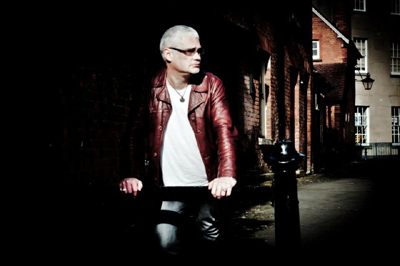 Of course I should have heard about Gary Hall much earlier, but the first of his music I came across was the excellent album 'Winning Ways On Losing Streaks' (also highly recommended, by the way - just purchase both albums together and save on postage!). He has been credited for his contributions to shaping the altcountry sound. Here Gary keeps it very simple with lots of rough edged guitar, bass and drums plus some backing vocals. The true spirit of music doesn't really need more than this.
-----
Written & compiled by Johanna J. Bodde - May 19th, 2015.
=====