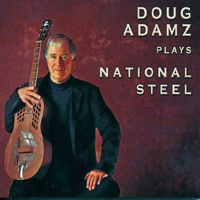 Doug Adamz
'Doug Adamz Plays National Steel'
(Magi Productions, 2014)
www.dougadamz.com
DOUG ADAMZ
already caught my attention with his previous two solo albums 'Guitar Solos' (2008) and 'Bernardo's Serenade' (2010). I gave the discs extensive airplay in my radio shows. Now it's definitely time for an item about Doug here!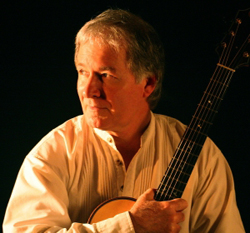 Doug Adamz
is a dazzling guitar player, a soulful singer, and an outrageous harmonica player. Add the insightful poetry of his lyrics and his terrific sense of humor, Doug puts on a show you'll never forget. Some of his songs are engaging stories, some are reflective and philosophical, sometimes he just gets down with the blues.
Doug Adamz has recorded five albums of original, instrumental music and three solo albums of his songs: '
National Steel'
taps right into the root of American music with seventeen original songs performed on a National Steel Body guitar, except for one harmonica barn-burner. The CD is solo, except for two duets with Peter Rowan.

'Bernardo's Serenade'
is a collection of very original songs including "The Authentic Skulls Of Pancho Villa". '
Guitar Solos'
is a unique and beautiful instrumental album of original works for solo acoustic guitar.


He currently lives in the outback of Marin County, North of San Francisco, of which he has said: "Ain't nothing between Tomales Bay and the North Pole but an oyster bed." He grew up in El Paso, Texas ("where apathy is the biggest problem, but nobody cares") and has been unable to shake the musical influence of his formative years in that unique cultural environment.

Wait! There's more...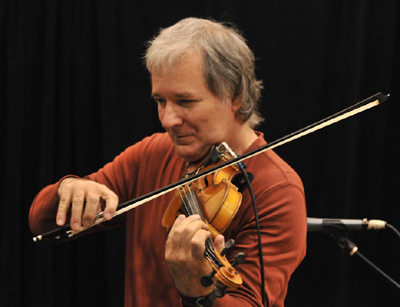 His compositions have been used by The Joffrey and other ballet companies (Santa Fe / Aspen, Oklahoma City, San Francisco), featured in a film by Robert Altman ('The Company'), heard in a PBS documentary soundtrack ('Jim Thorpe, World's Greatest Athlete') and in two Spanish television series ('La Frontera Herida', 'Sahel'). The Kronos Quartet commissioned Doug to write several short pieces and Stevie Coyle (The Waybacks) and Dr. Elmo (Grandma--Reindeer) have recorded and released some of Doug's songs on their albums.

He has performed with Ramblin' Jack Elliott, Joan Baez, and many finger-style luminaries like Stevie Coyle and Doug Young, played (informally) with Maria Muldaur, and Jim Messina, recorded with Peter Rowan and Huey Lewis and opened for many stars including Ricky Skaggs, Jerry Lee Lewis, Jesse Colin Young, Leo Kottke, David Lindley, Dottie West, Johnny Lee, The Chambers Brothers, Steppenwolf and Johnny Rivers. His 1973 degree in music is from the University of Texas at El Paso, with a major in guitar.

He lists as his influences: Reverend Gary Davis, Chris Smither, Ry Cooder, Taj Mahal, Ramblin' Jack Elliott, Peter Rowan, T. Bone Burnett, Tom Waits, Woody Guthrie, Jimmy Reed, Eric Bibb, Dave Van Ronk, John Hiatt, Keb Mo', Joe Ely, Delbert McClinton, Leadbelly, Skip James.

And there's more... if you ever find yourself wondering how a nice, mild-mannered folk singer would become a composer of Belly Dance Music!
-----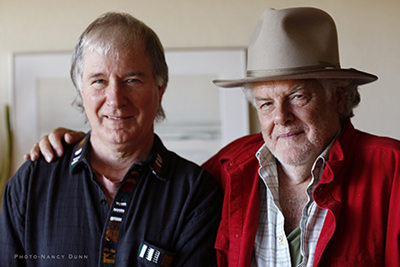 Doug's
ALBUM
:
This is Doug Adamz' third solo album - solo, except for two duets with
PETER ROWAN
!
Back porch simple, song after song, it's hard to believe that just one person is making all the sounds coming out of that National Steel Body Guitar. Adamz' dazzling finger-style playing and scorching harmonica don't detract from the depth of his singing or the down home sagacity in his lyrics. He takes us on a trip from rambunctious road house to romantic reverie.

Many of these seventeen(!) songs were written in the wake of the 2008 economic meltdown, so themes of hard times harking back to the 1930's depression weave through the album. More often than not, they're met with a fierce spirit of humor, love, and rhythm!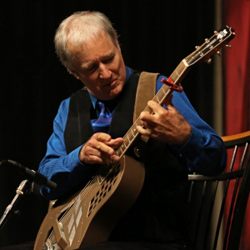 The album starts off immediately with one of the duets Doug sings with his friend Peter Rowan, the humorous
"High Roller"
. He describes the roots music icon like this in his liner-notes: "Grizzled, wizened, knower of silence and the long road, whose blue yodel takes us on a shamanic ride from the hills of old Kentucky to the mountains of Bhutan." Lateron the gorgeous National Steel guitar gets more well-deserved attention, together with Doug's experienced fingerpicking.

Doug is a very good songwriter too, when it comes to traditional folk songs. Although I never saw him live in concert, I understand very well how he became such a popular entertainer in the Bay Area. It's only him and his guitar, but the staggering amount of seventeen new songs never becomes boring in any way. "Business As Usual" ends in a very smart way with the auctioneer imitation. In flowing folk blues "Why You Wanna" the harmonica shows up for the first time, wonderful! Same compliment goes for "High Class Lady". Then Peter Rowan duets with Doug again in "Stranger On The Street", sort of a Southern gospel folk ballad about a transient nobody wants to meet. Very nice touch, the hummed chorus! "Mr. Huffin Puffer" is a super fast and super cool harmonica instrumental, Doug showing off his considerable talents on that little instrument.

Plenty of variety in playing and clever words, mostly around the theme: addressing the recent economic meltdown in authentic old-time spirit. Never too heavy, with lots of humor in the 'never let them get you down' mood, keeping up the spirits of hard working people, who always are on the receiving end. Many remarkable eccentric characters pass by, like "Cholly & Molly" or Kamikaze Kitty and her lover Timmy dancing in "Rock Bottom" or truck driver Cecil in his rig "The House Of Curiosities" and let's not forget "Only The Wolfman"! Of course every music lover will find his or her own favorites there, humor is a very personal thing.

Centerpiece is a loving long (5m22s) "Ode To An Old Guitar" - born in the year of the great Wall Street Crash, "A Time For Peace" is a pretty instrumental and the album ends with another one, stunning fingerpicking piece "Can't Complain Coda".
Doug Adamz is a less serious version of Woody and Arlo Guthrie, there's also some Loudon Wainwright III, a little bit of Kinky Friedman, David Olney and Phil Lee. Doug's big PLUS: he plays this National Steel Guitar, a harmonica and -understatement- he's quite fabulous at it!
-------
Written & compiled by Johanna J. Bodde - February 27th, 2015.
=====