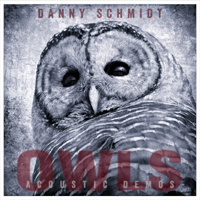 Danny's BIO: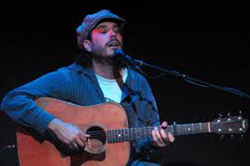 Named to the Chicago Tribune's 50 Most Significant Songwriters in the Last 50 Years, Austin, TX-based singer-songwriter Danny Schmidt has amassed a cult following for his stunningly poetic, poignant imagery. With lyrical depth drawing comparisons to Leonard Cohen, Townes Van Zandt, and Dave Carter, Schmidt is considered a preeminent writer, an artist whose earthy poetry manages to somehow conjure magic from the mundane, leading Sing Out Magazine's proclamation that: "Schmidt is a force of nature: a blue moon, a hundred-year flood, an avalanche of a singer-songwriter. His songs are a flood of poetry, mythology, folk wisdom, and surprise. He is perhaps the best new songwriter we've heard in the last fifteen years."
Performing solo almost exclusively, armed with just his voice, his acoustic guitar, and his acute commentary, Schmidt's an authentic timeless troubadour, one man sharing his truth in the form of songs, unadorned and intimate. The understated effect can be startlingly powerful. As songwriter Jeffrey Foucault put it: "Everything about the man is gentle, except for his capacity for insight, which is crushing."

After garnering unanimous critical praise for his self-released 'Parables & Primes' album in 2005, Schmidt's follow up release, 'Little Grey Sheep' in 2007 began a streak of albums that charted at #1 on the Folk Radio Charts internationally. And on the heels of being crowned with one of the prestigious Kerrville New Folk awards in 2007, Schmidt won the notice of venerable Americana roots label, Red House Records, who began releasing his albums in 2009, alongside such notable artists as Greg Brown, Eliza Gilkyson, Jorma Kaukonen and John Gorka, thus exposing his music to a broader audience.

Schmidt released three albums on Red House Records, including the critically acclaimed 'Instead The Forest Rose To Sing' in 2009, the spare and intimate 'Man Of Many Moons' in 2011, and culminating with the amorous duo album 'For Keeps' with his partner, Carrie Elkin, in 2014.

Schmidt's latest release is a mystical collection of ethereal allegories entitled 'Owls'.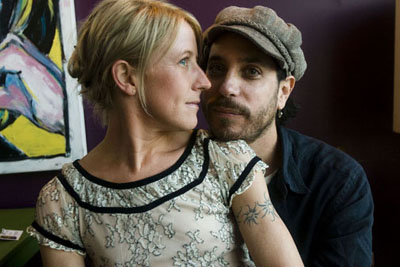 Danny's ALBUM:

'Owls' is a vibey dark record, produced by David Goodrich (Chris Smither, Peter Mulvey, Jeffrey Foucault, Red Bird) and tracked live at Fire Station Studios in San Marcos, TX with a stark, sparse core of a band, creating the sort of live energy exchange that can only be generated when great musicians are in the room together, playing off one another in real time. The result is a record that feels timeless, gritty and real.

The tone of the production melds perfectly with the tenor of the songs, themselves. These are moody, metaphoric, almost esoteric songs of symbolic depth and discovery, revolving around themes of Identity and Transformation. But they're stories told from above, an almost omniscient perspective, as if perched curiously from a branch overhead. It's a smart edgy song-driven album that straddles the Americana / Roots world and the Indie Rock world, in the mold of Joe Pug, Josh Ritter and Damien Rice.

Lending their considerable musical talents to 'Owls' were Mike Meadows on drums, Andrew Pressman on bass, David Goodrich on electric guitars, Lloyd Maines on lap steel, and Carrie Elkin & Daniel Thomas Phipps adding an emotional and expressionistic backdrop of lush harmony vocals. It was a small, but staunch cast.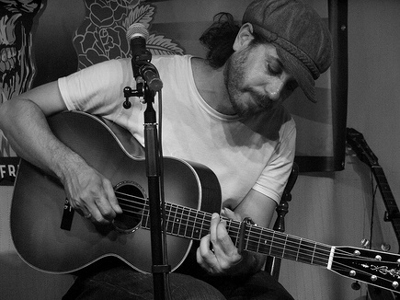 Danny's Thematic Overview
:
Like I've said about some previous releases, I don't start off with a thematic concept and build a record from there. I write the songs as they come to me, and as the production unfolds, and as I have time to reflect on what common threads run throughout the songs, as a collection, themes begin to emerge.
So, as I was recording the songs that were to become the 'Owls' album, I realized that many of them had taken on a sort of mystical tone. They asked existential questions, and they told stories of personal discovery, growth and transformation. But they did so in symbols and metaphors more than in actuals and specifics.
And so, as I thought about the songs together in one unit, I started picturing them as a row of owls, perched overhead, side-by-side on a branch, somewhat ethereal in their nature, quietly and knowingly observing us go about the process of figuring out our lives. Sympathetic, but aloof. Almost like grown-ups watching a child fumble through trying to put a puzzle together. So I called the album, 'Owls'.

The songs, individually, deal with the puzzles of Relationship... our relationship with ourselves and with our lives, our relationship with others, and our relationship with the earth... and they deal with the puzzles of Identity and Transformation, and our ever-shifting sense of ourselves in the mirror of ever-changing circumstances. I'll speak more to the songs, individually, below.

I don't know, specifically, why these songs came at this time. Maybe because I'm getting older and entering 'middle age', and because after you've committed a certain significant chunk of your life to an endeavor, you start to ask if it was worth it, and if it has any real value. Maybe because I got married, and the process of merging your life with another person is one of not just learning who they are, but learning who you are through them. I don't know, honestly. I just know that most of the characters in these songs are going through some sort of self-evaluation and self-transformation, for better or for worse.

I hope you enjoy the album, and I hope you're able to spend some time absorbing this new batch of songs. I think they have more layers than any I've written since the 'Parables & Primes' batch from almost a decade ago.
The stunning owl photos used in the album design are by a photographer named Michel Soucy.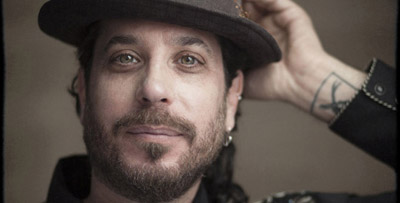 Danny talks about 'Owls'
:

1. "Girl With Lantern Eyes": This song is a sequel to "Dark-Eyed Prince" from the 'Parables & Primes' record. It continues the tale of a poor skittish romantic who keeps trying to reach out into the world and connect, only to be driven back into a castle of solitude by his own darker demons. There were hints in that first song that he knew the demons actually lived in the shadows of that castle, and some hope that through the illuminating eyes of some compassionate lover, he might be able to one day meet those demons' glares, and make some kind of peace with them. Well, god bless him, he may have found just the right love. I imagine them, in the end, fighting alongside one another, against each other's demons, with trashcan lid shields and bucket helmets. But at least they're not running.

2. "The Guns & The Crazy Ones": This one revolves around the issue of gun control, but not so much from a political perspective as from a personal sense of exasperation. It's not trying to preach any particular answer to a complicated issue. It's more just asserting, after day after day after day of crazy headlines: Something is obviously broken and needs fixing. We should be able to sit down as grown-ups and fix this thing. We can argue the politics of how best to fix it. But I can't imagine, at this point, any reasonable human crossing their arms and saying there's nothing broken.

3. "Soon The Earth Shall Swallow": This one is the Earth telling us that if we don't pick up our toys and clean our rooms, she's going to take them all away from us. It's a simple message we give to a four year old, and it resonates universally. Again, like "The Guns & The Crazy Ones", I continue to be flummoxed by our collective ability to deny problems for the sake of keeping a clean political scorecard. We don't need to polarize ourselves around every issue. Some things we all know to be true, and we should allow ourselves to agree on. We need to respect and honor our home. Does anyone really disagree with that?

4. "Faith Will Always Rise": I think of this song as a sort of skeptic's secular gospel tune. I've always found it exceedingly difficult to believe whole-heartedly in things that I can't see or touch, or in things for which I have no tangible evidence with which to defend my convictions. And while I can certainly appreciate how Faith is a powerful tool for those who can feel it in their guts, it's not something that one can will oneself to have. So this song is about struggling to find certainty in uncertainty.

5. "Bad Year For Cane": This is a song about divorce, about loss and regrowth. It's the story of a character who finds himself with fallow fields, and only half his old capacity to farm them.

6. "Looks Like God": This song is about drawing inspiration from the beautiful 'mistakes' in life. I took the liberty of using some of the most glorious natural features of our world, and attributing them to God's errors, and saying, what the hell, if God can make lemonade out of lemons, maybe we should keep our chins up.

7. "Cries Of Shadows": This song is a life-cycle parable about how our relationship with our own shadowy darker side evolves as we move through life. It's always been my contention that we can never fully repair the cracks in our own character and psyche, but our relationship with that part of ourselves continues to evolve, sometimes driving us, sometimes embracing us. This song cycles through the phases.

8. "All The More To Wonder": This song is a Who What Where and When of people-watching. There's some micro-relationship that forms when we watch people live their lives, even from a distance. And it always seems to move from detached observation to more active introspection. This song is about the crossing of that line.

9. "Cry On The Flowers": This is a song about the process of catharsis. It's the tale of a woman who has closed herself up for self-protection, and who is now releasing all of her pain and suffering, and tiny step by tiny step, opening up and reemerging back into the world.

10. "Paper Cranes": As we get older, and as life gets fuller and fuller with projects and people with whom we want to immerse ourselves, the days seem to get shorter and faster and foggier. I started imagining our lives as books of journal entries. And as our lives fill up and speed up, the pages start flying out of the book in furious fashion, leaving us almost empty. I'm not sure if there's a way to ever slow things down. But I liked the idea of those pages folding themselves into beautiful little birds, and if they're going to fly out of the book, they could at least fill the sky with origami memories.

11. "Wings Of No Restraint": This is a song about someone drifting off into an abyss. But more, it's a song about being that friend to a person who's drifting off into an abyss. I think we've all had the experience of watching someone we love come ungrounded. And it's a really sad helpless feeling. We do what we can to moor them back down. But sometimes, at a certain point, all we can do is watch them float away. And then sometimes we just can't bring ourselves to watch, anymore. And all we can do is drop our eyes and reel in our line. I think we've all been on either end of that line at one time or another. But it sure is a lonely feeling when one side of the line goes slack.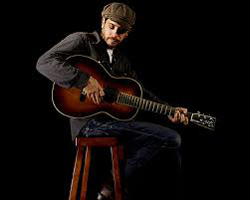 Danny Schmidt, I have seen him once, singing one song. At the Dutch Roots Of Heaven festival in 2005 he came running across the street in the rain from another location, to join in and have some fun on stage with The Hackensaw Boys. A rather odd combination. He seemed such a genuinely nice person, that I kept his name in mind and promised myself to check out his music, which I did.

Danny's seventh studio album is a beautiful production, with a crystal clear folk rock sound, played by cream of the crop musicians. A bit dark and moody, always intriguing and mysterious, inviting us to listen again and explore the deeper hidden meanings of the philosophical songs.

Danny is an authentic folk poet, old school in the best meaning of that expression. I love his compassionate voice with all its nuances and compelling persuasion. The female harmony vocals and the background choir are just gorgeous. After years and years of experience playing many solo shows, Danny is also a master on the acoustic guitar. My favorite tracks are touching "Faith Will Always Rise" and also "Paper Cranes" with that ominous electric guitar part. Danny's thoughts about friendship, describing "Wings Of No Restraint", are so moving. What else is there to say? Oh yes, I love these pretty pictures of the owls!
-----
Written by Danny Schmidt & Johanna J. Bodde - May 3rd, 2015.
=====