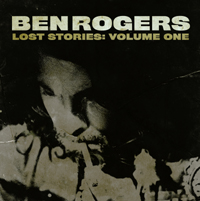 Ben Rogers
'Lost Stories: Volume One'
(Self-Released, 2013)
www.benrogersmusic.com
Ben's Bio:

Ben Rogers is a folk artist and classic storyteller with a voice like smoke damaged velvet soaked in Tennessee whiskey. Trusty old acoustic guitar in hand and boots stomping out a steady rhythm, Ben can hypnotize audiences with his timeless tales of murder, betrayal, war, justice, love and the human condition, just like a modern day folk troubadour should and does.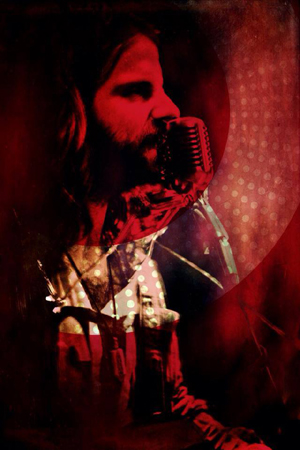 Rogers was raised and is based in Vancouver, Canada, and though it's a far cry from the back country roads of the Southern US, he embodies the values and musicality of traditional folk, Americana and country, ala Woody Guthrie, Pete Seeger and George Jones, with a little Roger Miller and Tom Waits thrown in. That said, Ben is an individual as a performer, and possesses a careful balance of mystique, mischief and gentle kindness that emanates through all aspects of
him.
"The man's dark charisma is something you need to experience live to
fully appreciate,"
writes The Georgia Straight, who included him in their Best of Bands 2013. There's a bright side to Ben as well, his sense of humor in writing and performance is as infectious as his songs.

Rogers recorded his self-produced debut 'Lost Stories: Volume 1', in both Vancouver (Neighborhood Studios) and Los Angeles (Sunset Sound). He set off through Western Canada upon the release, and continues to tour from West to East across Canada and as far South as California. Ben has also toured the UK in recent years; he completed a 26-date tour in 2011, though lately his music has made him one of the most in demand artist in his hometown area.

Ben has had the pleasure to share the stage and studio with the likes of Frank Turner, The Sojourners, Luke Doucet, Tim Hus, C.R. Avery, Mark Berube, Roger Manning (Beck, Jellyfish) and Big Sugar's Gordie Johnson. Ben has performed across Canada at Burnaby Blues & Roots Fest, Kispiox Festival, In The House Festival, Tree Frog Festival, Canadian Music Week, Bluebird North, Evolve Festival and most recently trekked down to the 2014 Folk Alliance Conference in Kansas City. No matter where he goes, Ben Rogers quickly becomes a fan favorite, and is following a certain path towards folk hero status, sooner or later!
Ben's Tracks:

1. "The Dealer": The opening song immediately makes it clear to us what to expect. A very nice driving acoustic guitar, a sharp harmonica howl and a gruff vocal in a weary delivery, telling us a story. This sounds very much -a little too much- like Bruce Springsteen's 'Nebraska'! Especially the echoing harmonica sounds. That's one of my favorite albums of all times too, so I give Ben the benefit of the doubt, for now. "The Dealer" is a dark and bitter song, about the hard life of a poor country boy from a dysfunctional family who ends up selling drugs on the city streets. He knows it's despicable what he does, but he has to survive, even if that's on the wrong side of the law.

2. "Once A Wife, Twice A Widow": Another comparison that came to mind almost immediately: the voice and early works of Ray Wylie Hubbard. I do like Ben's playing, the guitar as well as the harmonica. He does know how to pick his song subjects! Starting off with stories from the Bible (Lazarus, who was raised from the death) and the Greek mythology (Ulysses) he, as a struggling musician, makes his own plan to finally get some (financial) success: "Fake my death and vanish / And maybe then I will sell some albums". Very convincing and I do hope it's only irony!

3. "The Cheatin' Kind": He throws in a bit of Woody Guthrie and Bob Dylan here, taking us back to the Depression era in this little film noir about a crime of passion, where the betrayed husband takes his revenge. I know, the story line is different of course, but this makes me think of the original "The Postman Always Rings Twice" (1946).

4. "Cowboys And Indians": I really wish there was a lyrics booklet with this promo, hidden somewhere! A very long (7m45s) Western epic tale of an interracial love tryst going wrong, when the girl gets pregnant, her angry father shoots the Indian lover and doesn't even get punished. Passion and Prejudice. With a classic little surprise at the very end!

5. "Kingdom Come": A beautiful song with an easily recognizable melody, like a hymn at a revival meeting. Dressed up with a little chorus of guest vocals, organ, hand claps and whistling. Finally a bit of optimism! I like the spiritual touches too.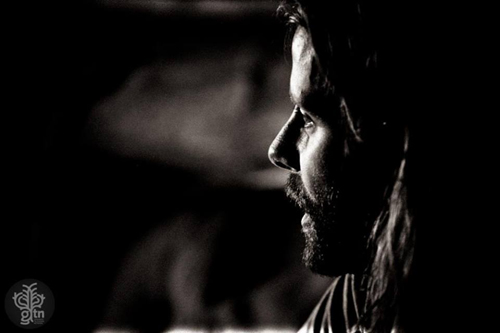 6.
"Jailbird Song"
: Ben plays here a couple of other instruments: mandolin, banjo and autoharp. Interesting story about a prisoner, being sent off to war. Although Ben is Canadian, he interprets themes and events from the whole North American subcontinent.

7. "500 Miles Blues (The Devil's Crop)": Nice rhythm outlined by a kick drum in the background, the organ and harmonica are back too. "Money is the root of all evil, I've been told" is a conclusion in this story about the old times of gold, prospectors and gallows.

8. "The Bums Of Easy Street": Very nice finger picking, framing another compassionate tale about the Depression Era. Here I'm thinking of a movie again: 'Ironweed'. (Tom Waits was great in his role of Rudy.)

9. "Lay It Down": More religious touches and even a bit of a melody, when the banjo and a few other instruments join in. This track is clearly modelled after Leonard Cohen's work.

10. "Goodnight Forever": A waltz, with harmonica and a backing vocal in the chorus, to close off the record.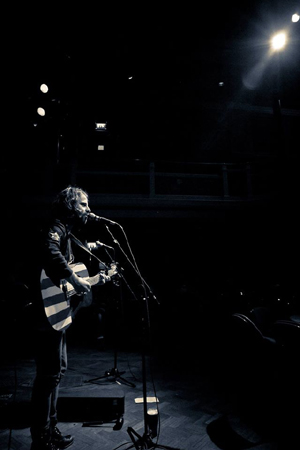 Like so many troubadours with an intimate solo acoustic approach, Ben's narratives are mini-dramas, based on folk, country and blues music in a very traditional storytellers pattern. His voice demands attention. He brings in a few other sounds at the right time, otherwise the album should have become boring. A bit more variety in the melodies and a bit more texture by other instruments or voices would be very welcome! Some of the songs are really a bit too long (fifty minutes worth of record for only ten tracks). It can be necessary to fit a whole story, but I wouldn't stretch it. The stories themselves are very convincing, I asked myself at least once if this really happened or if Ben just made it up. Who cares, he sounds just like his song characters!

I like a gritty, lonesome and dark sound. I like realism, life is harsh after all, with lots of missed opportunities. But it can be a bit too much! Just like the film 'Ironweed' is too depressing. This album almost balances on the edge of too much...

There are a lot of comparisons made with other singer-storytellers on the Internet. Ben apparently has listened well to them and I'm sure he can eventually get to the level of a Malcolm Holcombe, Guy Clark,
Guthrie Kennard,

Steve Earle, Tom Russell and David Olney. Just like his bio says: sooner or later!

No doubt Volume Two is going to continue with more stories. If darkness is your thing, you will love Ben's 'Lost Stories', no matter how many volumes he releases in the future. Just don't expect any colors, there are only bleak shades of grey and a lot of black...
-----
Written & compiled by Johanna J. Bodde - November 16th, 2014
=====