HOME
NEW RELEASES
ARTISTS
SONGBOOK


I have not been active on this website for a long time
and I will no longer offer updates in the future.

If you are interested in new information about altcountry,
americana, insurgent country etc. please
visit my facebook-website (click the buttom).

Since it is a private and closed site, you have to ask for admission.
Before that, you should definitely create a Facebook account
if not already have one.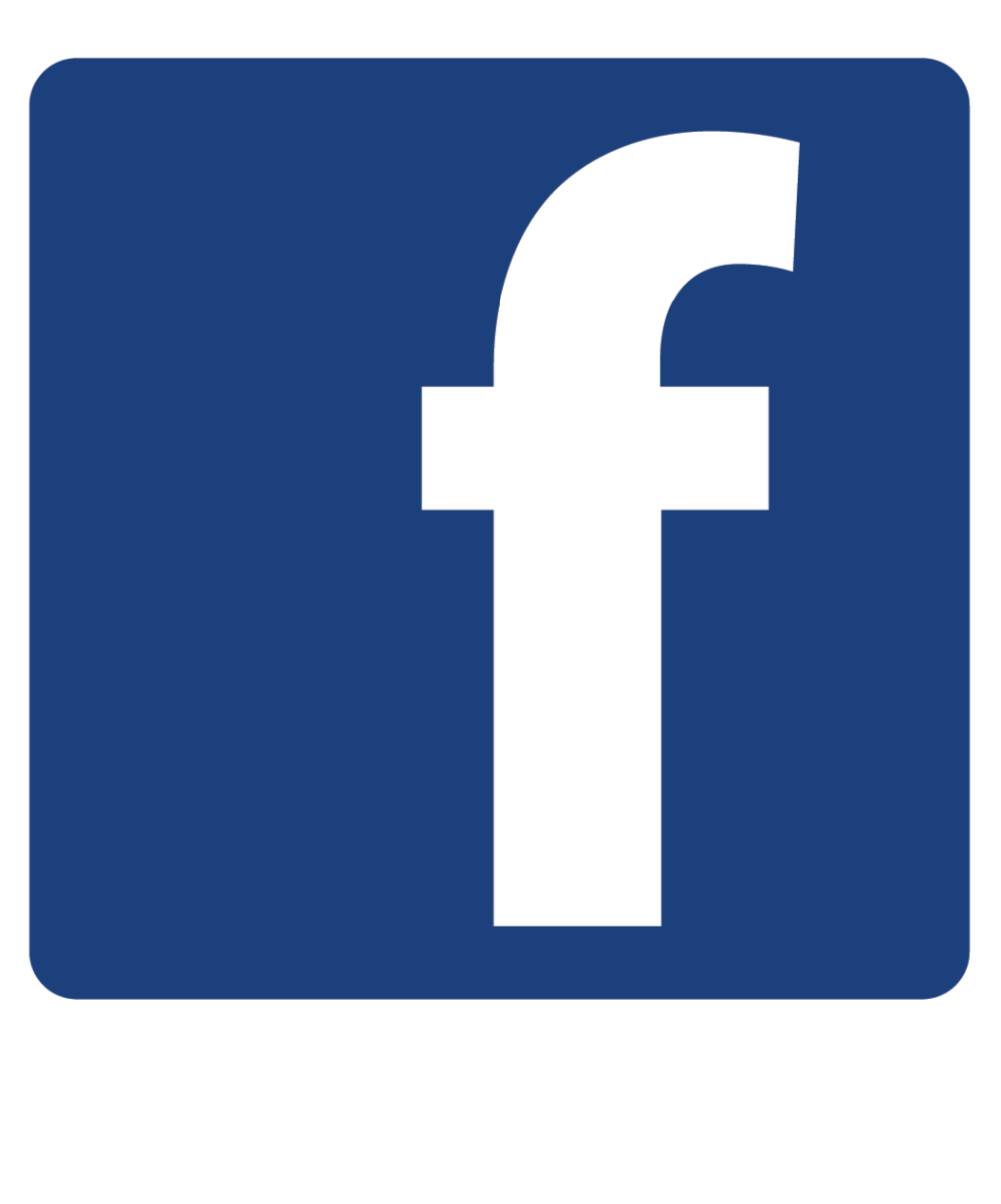 NEW RELEASES 2023

Updated February 16, 2023

Afton Wolfe – Twenty-Three
All Knowing McGill - Broken Down Dreams
Arum Rae - Loose Ends
boygenius - the record
Charlie Sutton - Phantom Drifter
Fruit Bats - A River Running to Your Heart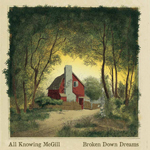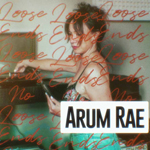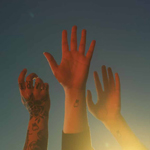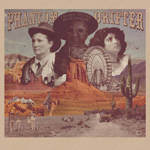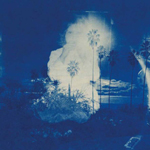 Half Deaf Clatch - Feels Like Home
Iris DeMent - Workin' on a World
Jaimee Harris - Boomerang Tow
Jill Barber - Homemaker

Joe K. Walsh - If Not Now, Who
Johnny Nicholas - Johnny Nicholas Presents Moon and the Stars: a Tribute to Moon Mullican
Larry Campbell & Teresa Williams - Live at Levon's!
Lisa O'Neill - All of This Is Chance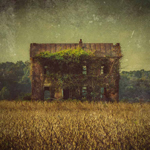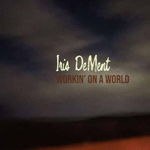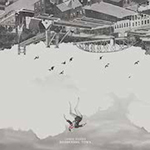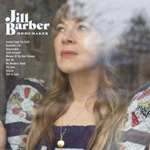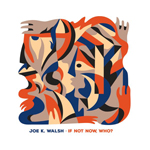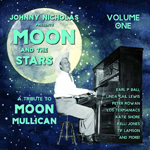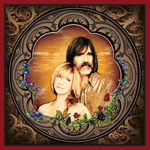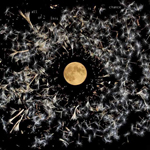 Long Gone Lonesomes - A Whisper, A Dying Breath, A Final Sigh
Lucero - Should've Learned By Now
Margo Price - Strays
Mark Erelli - Lay Your Darkness Down
Mason Cole - Lonesome Again
Michael Platek - Home
Mighty Poplar - Mighty Poplar
Pony Bradshaw - North Georgia Rounder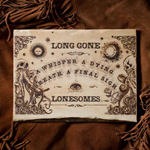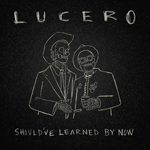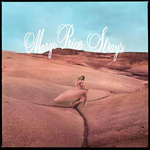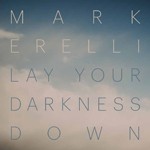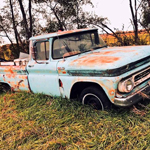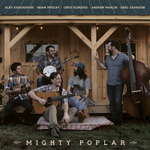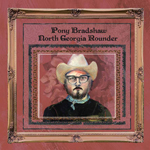 Rosie Flores - Christmasville
Sem Jansen - Uncle Sem
Steph Cash Band - Where I've Been
The Bad Ends – The Power and the Glory
The Golden Dregs - On Grace & Dignity
The Wood Brothers - Heart Is the Hero

Tim Hill - Giant
Whitehorse - I'm Not Crying, You're Crying

Willie Nelson - I Don't Know a Thing About Love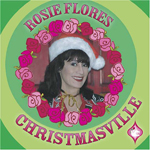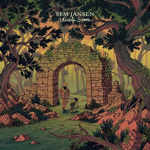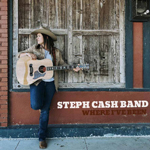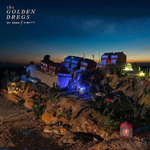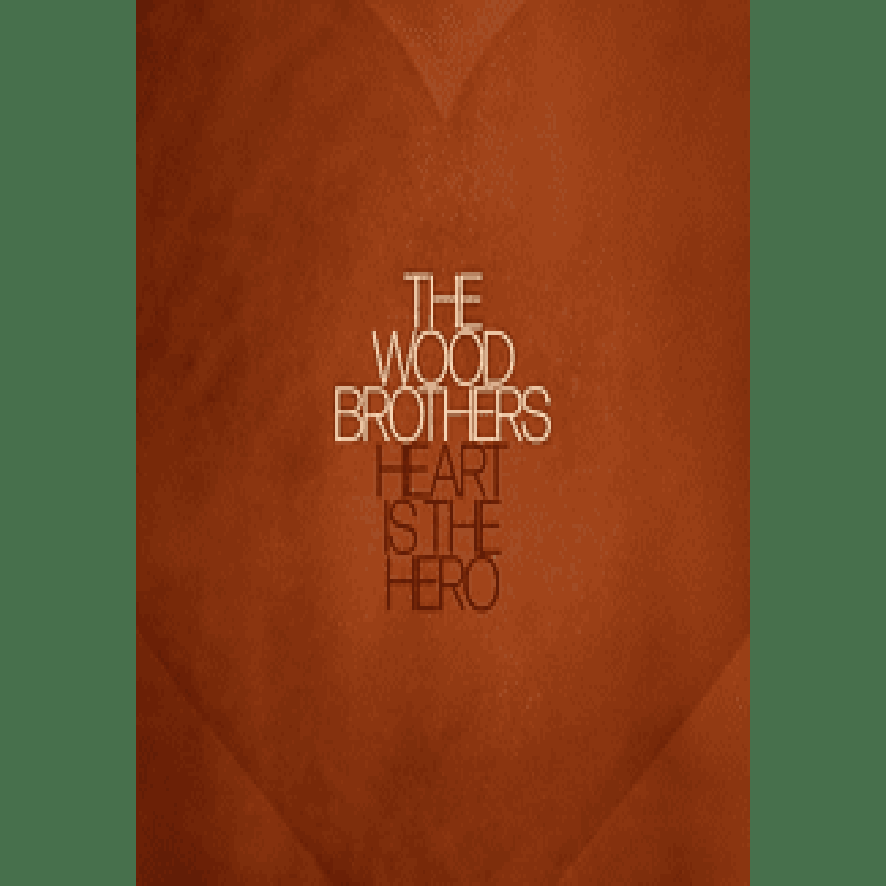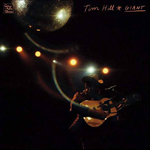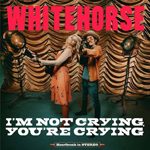 Yo La Tengo - This Stupid World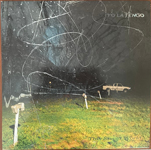 NEW RELEASES 2022
Allison Moorer - Wish For You
Amanda Anne Platt & The Honeycutters - The Devil and the Deep Blue Sea
Amelia White - Rocket Rearview
Amenra, Cave In, Marissa Nadler – Songs of Townes Van Zandt vol. III
American Aquarium - Chicamacomico
Anaïs Mitchell - Anaïs Mitchell (Deluxe)
Andrew Bird - Inside Problems
Angel Olsen - Big Time
Angela Easterling - Witness
Anna Tival - Outsiders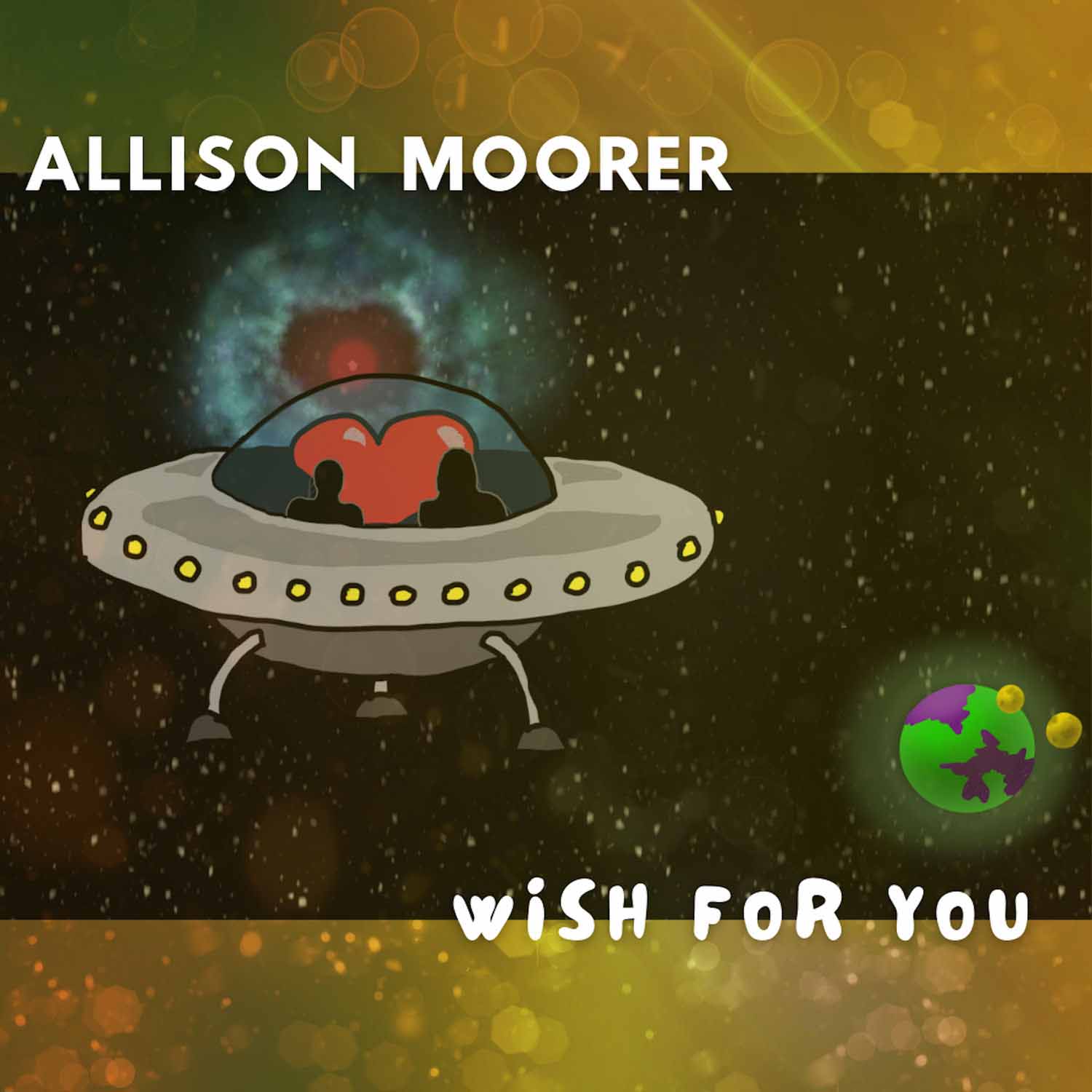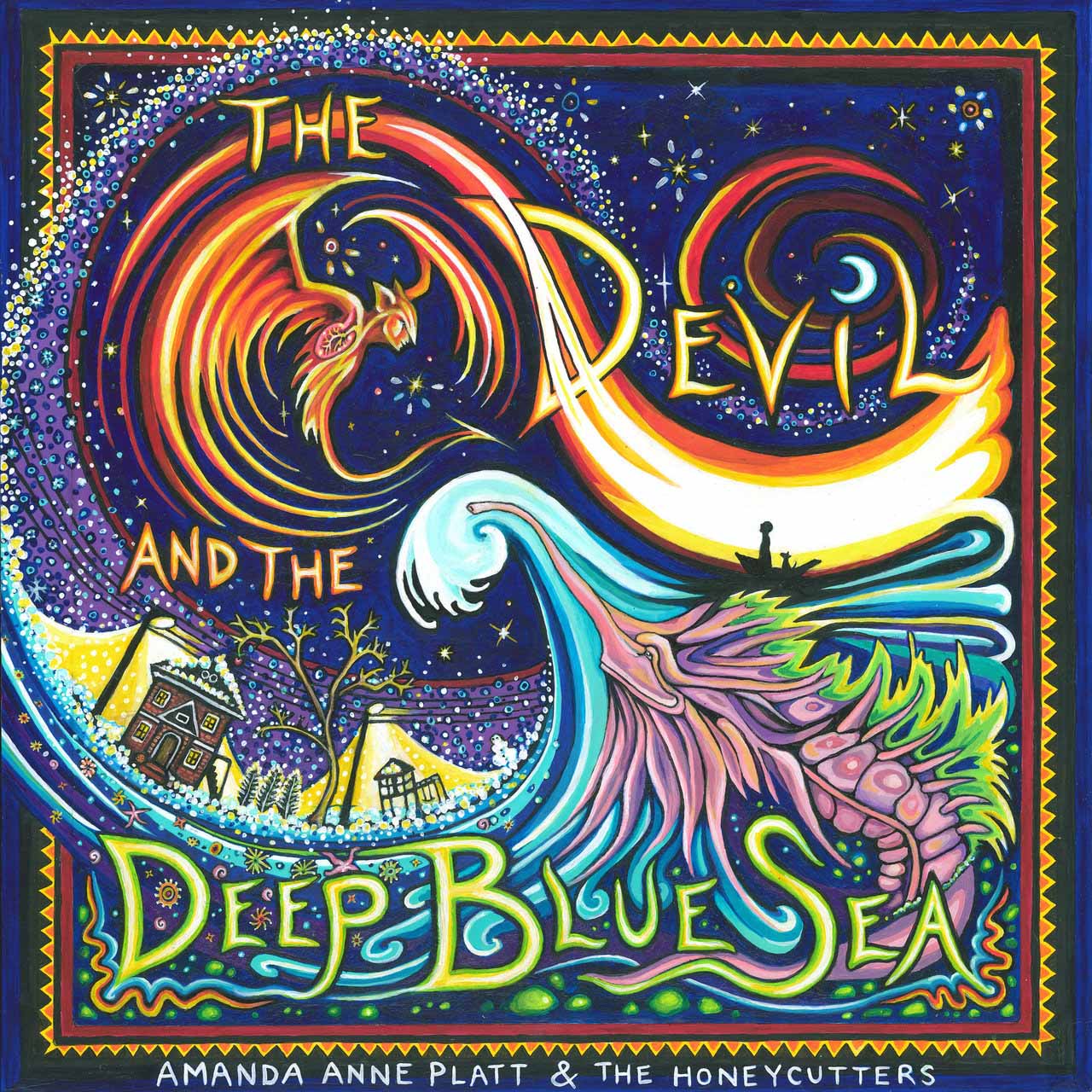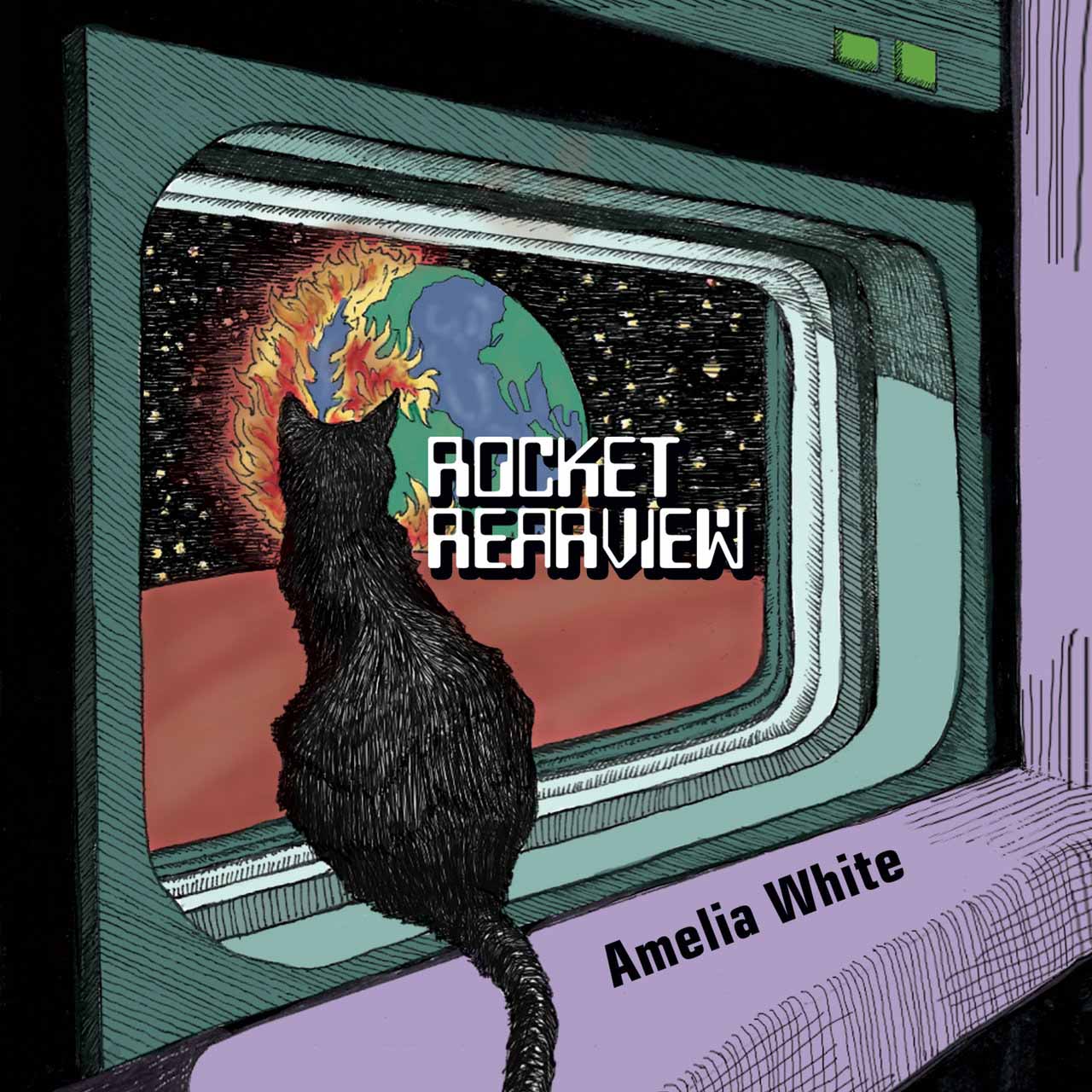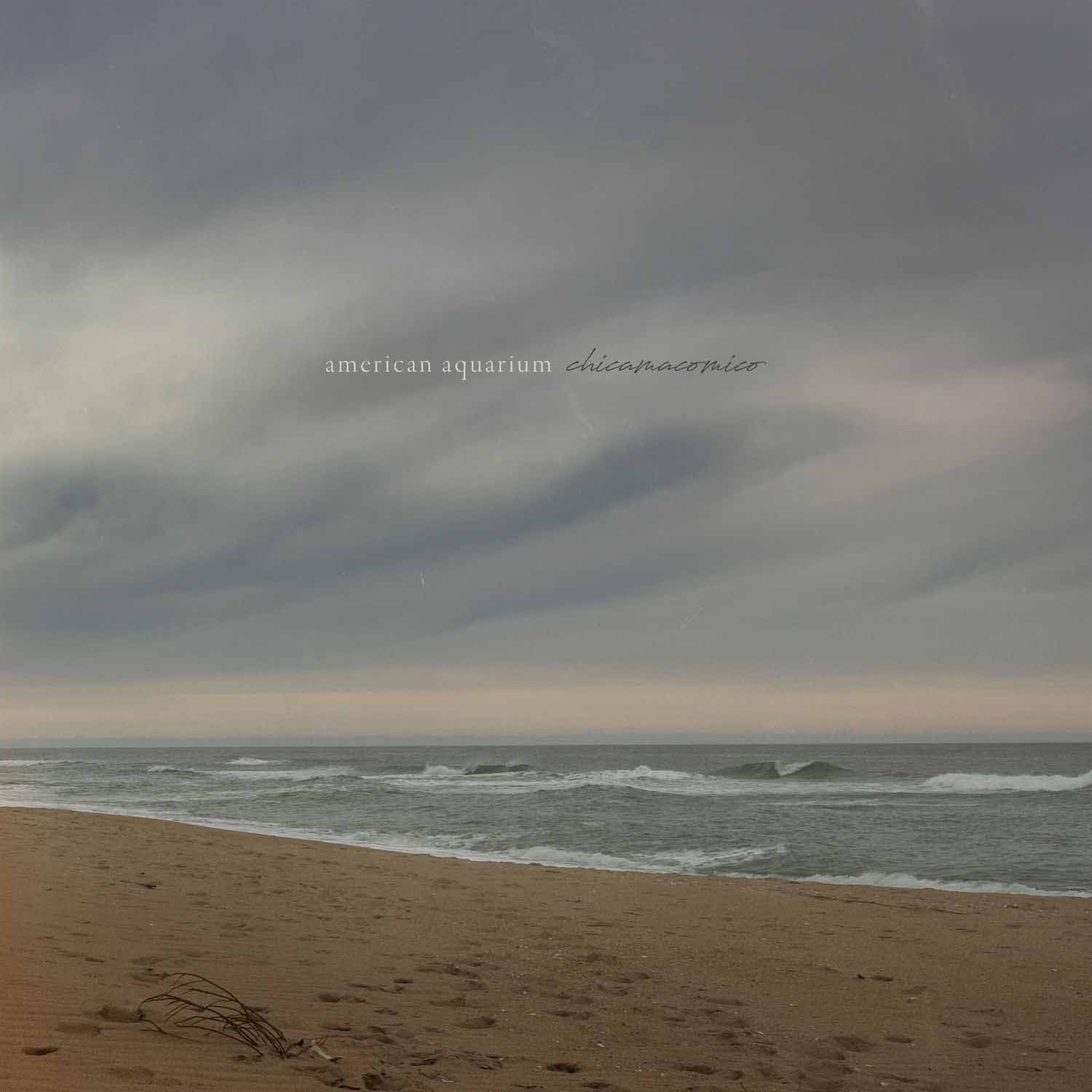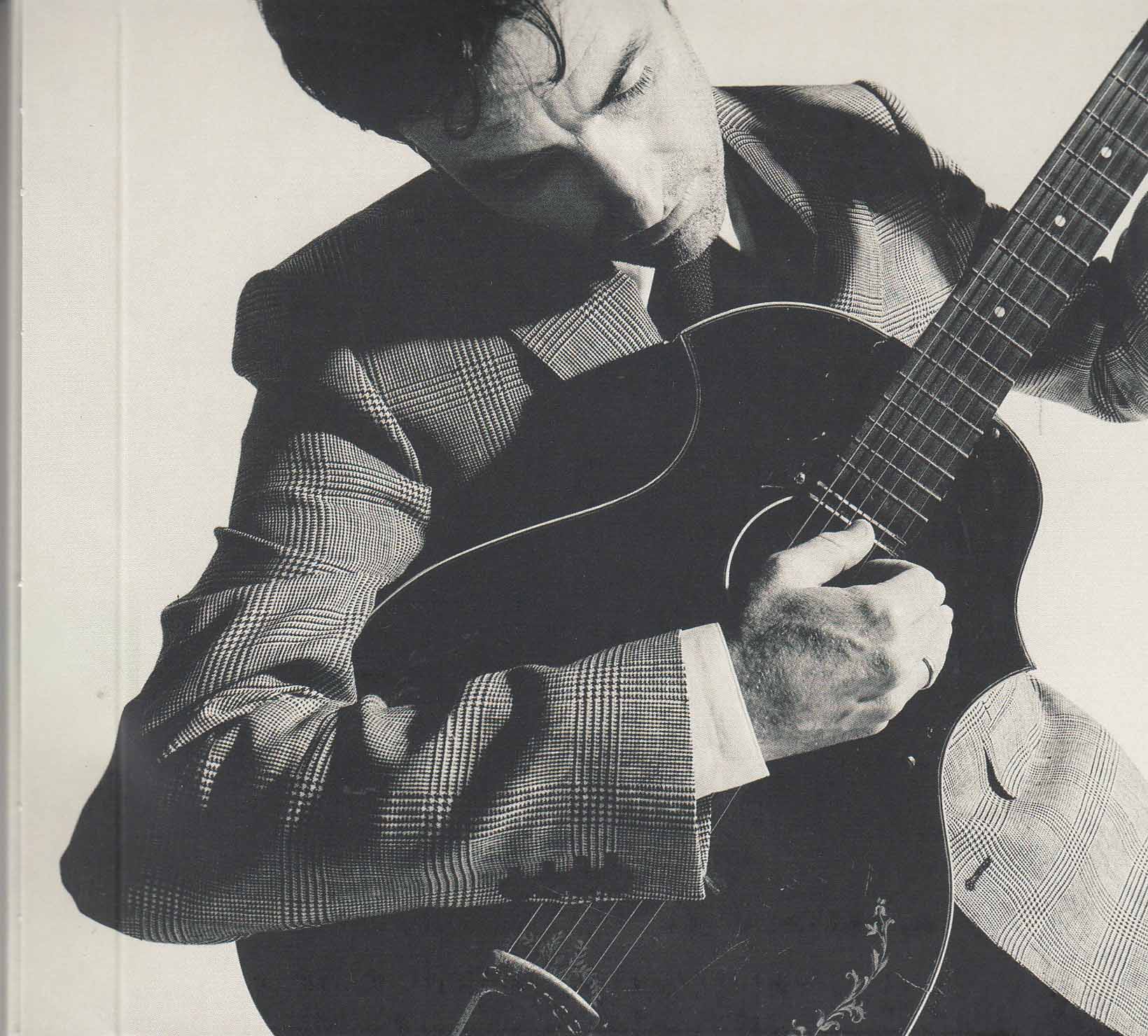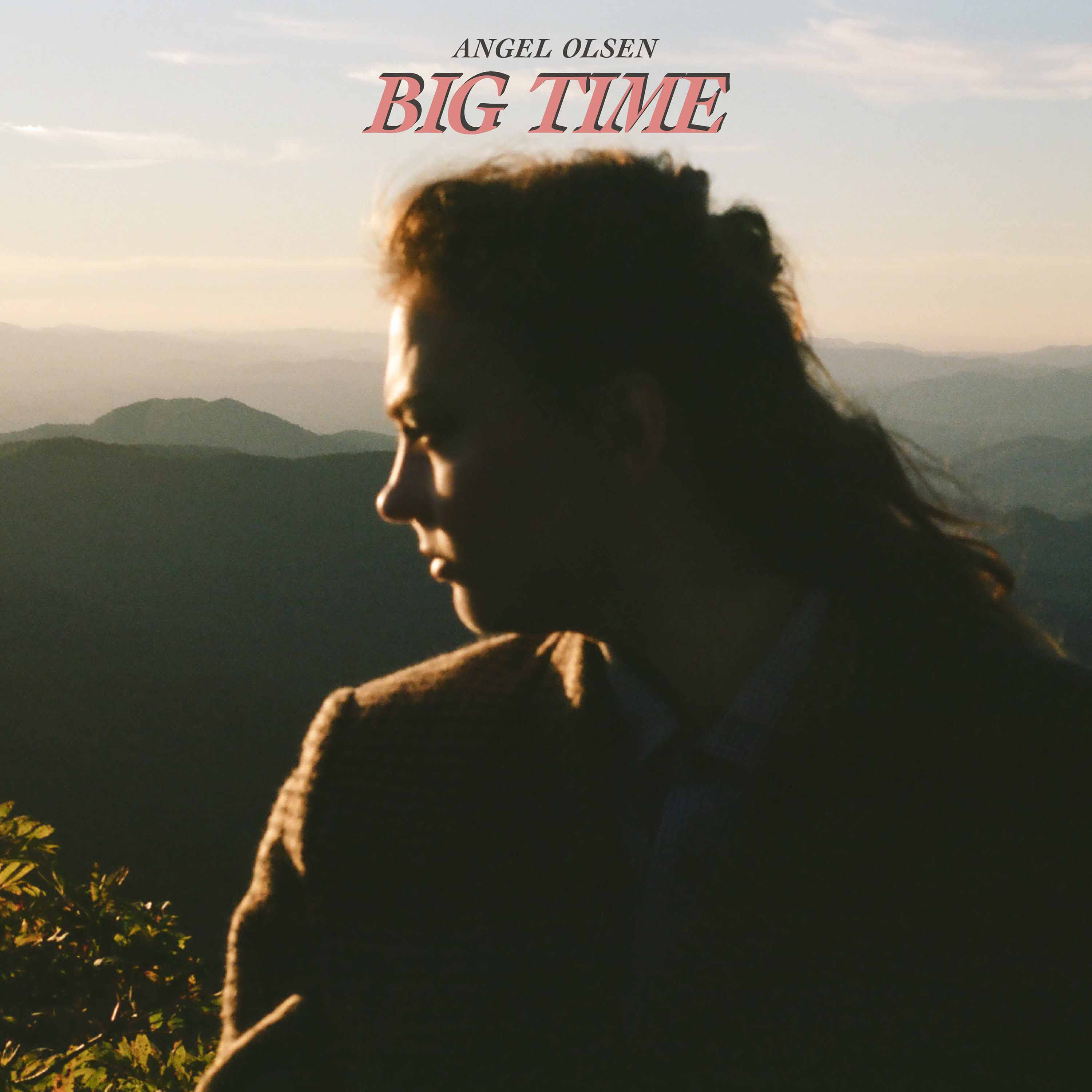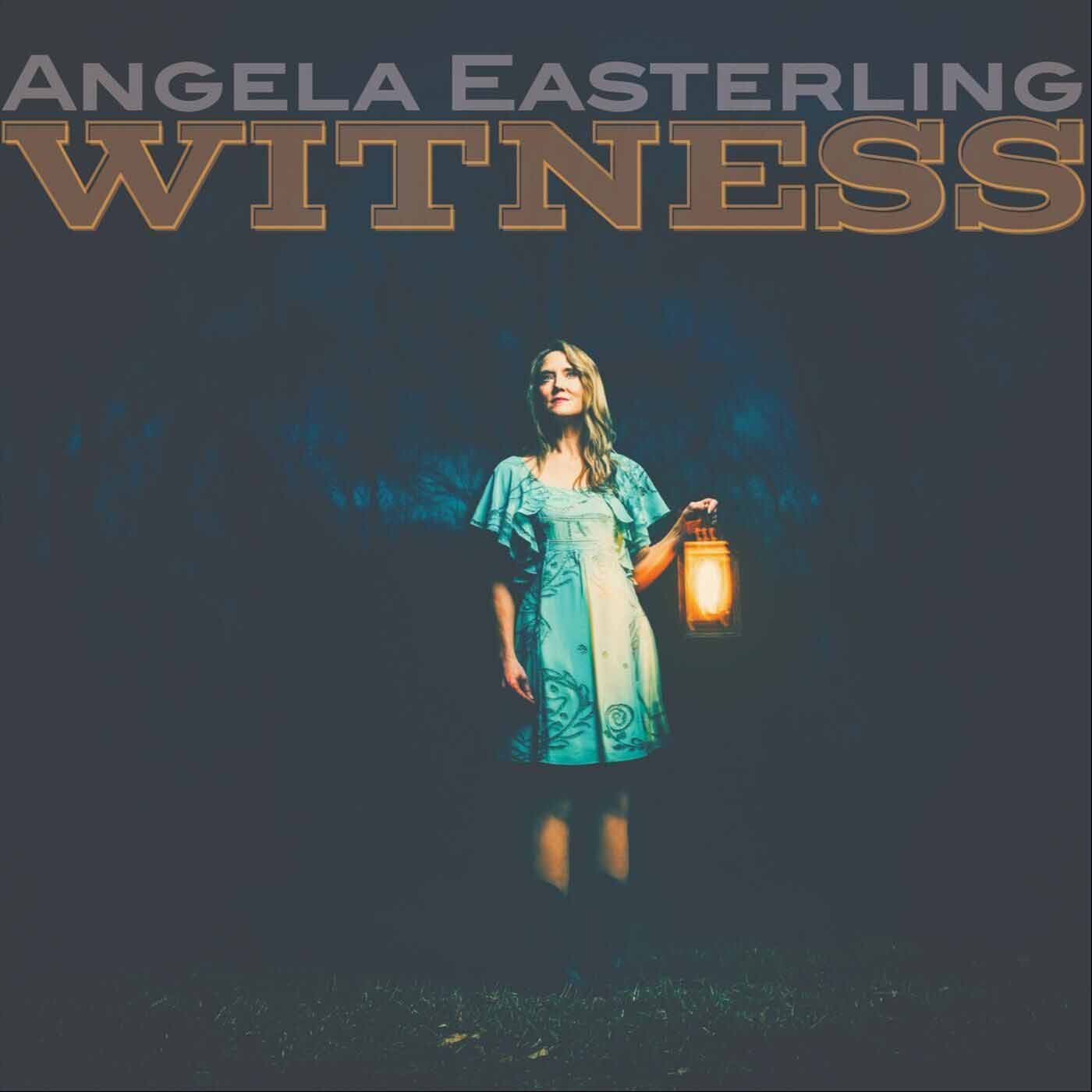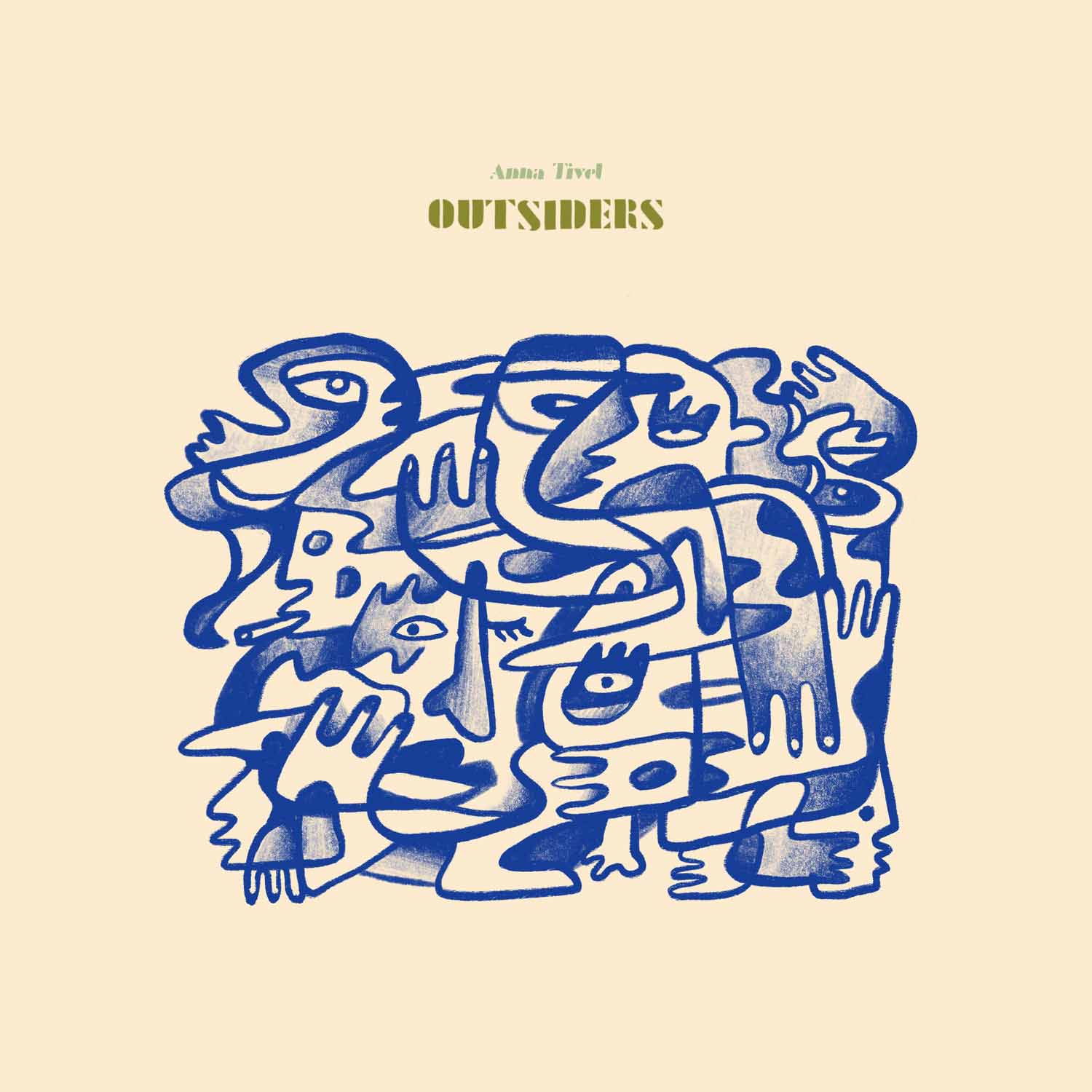 Aoife O'Donovan - Live from The Hi•Fi
Bandidos - Right On
Basia Bulat - The Garden
Beth Nielsen Chapman - Crazytown
Bill Janovitz - Up Here
Black Lips - Apocalypse Love
Blackberry Smoke - Stoned
Bob Weir - Bobby Weir & Wolf Bros- Live in Colorado, Vol. 2
BoDeans - 4 the Last Time

Bonnie Raitt Just Like That---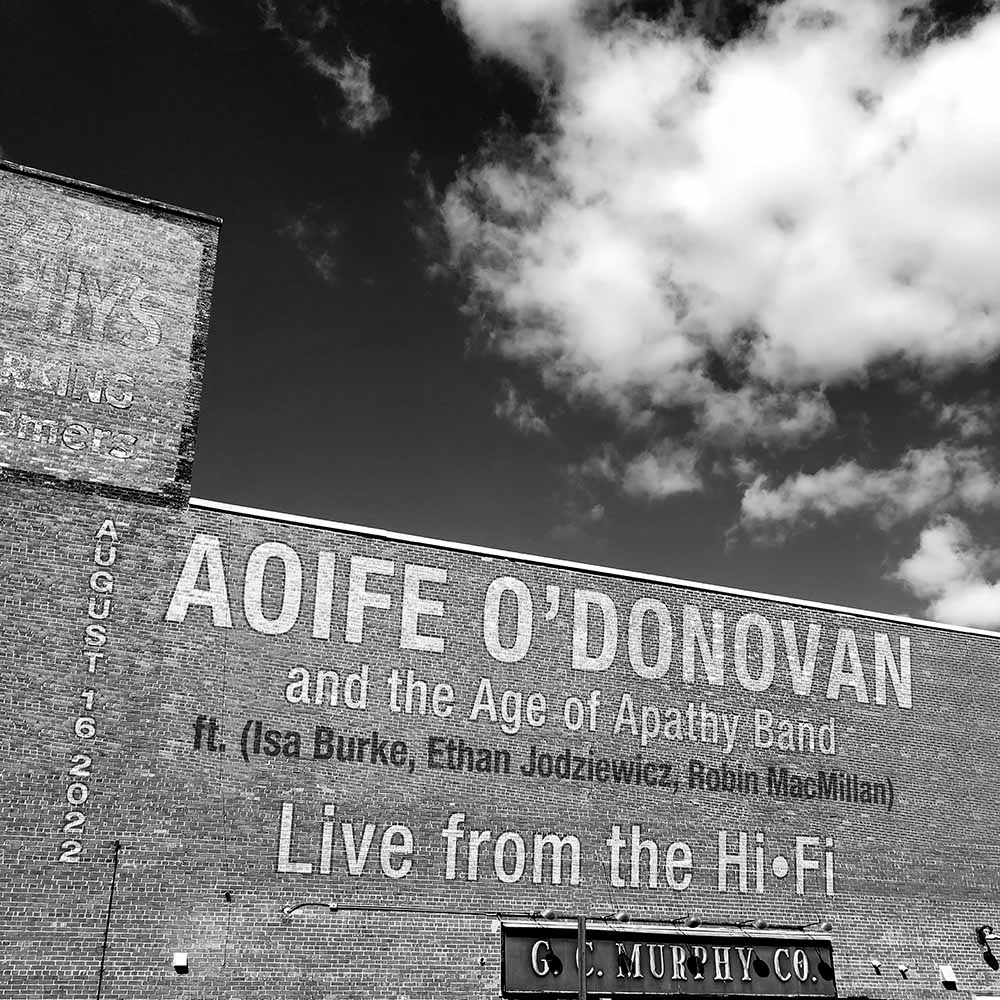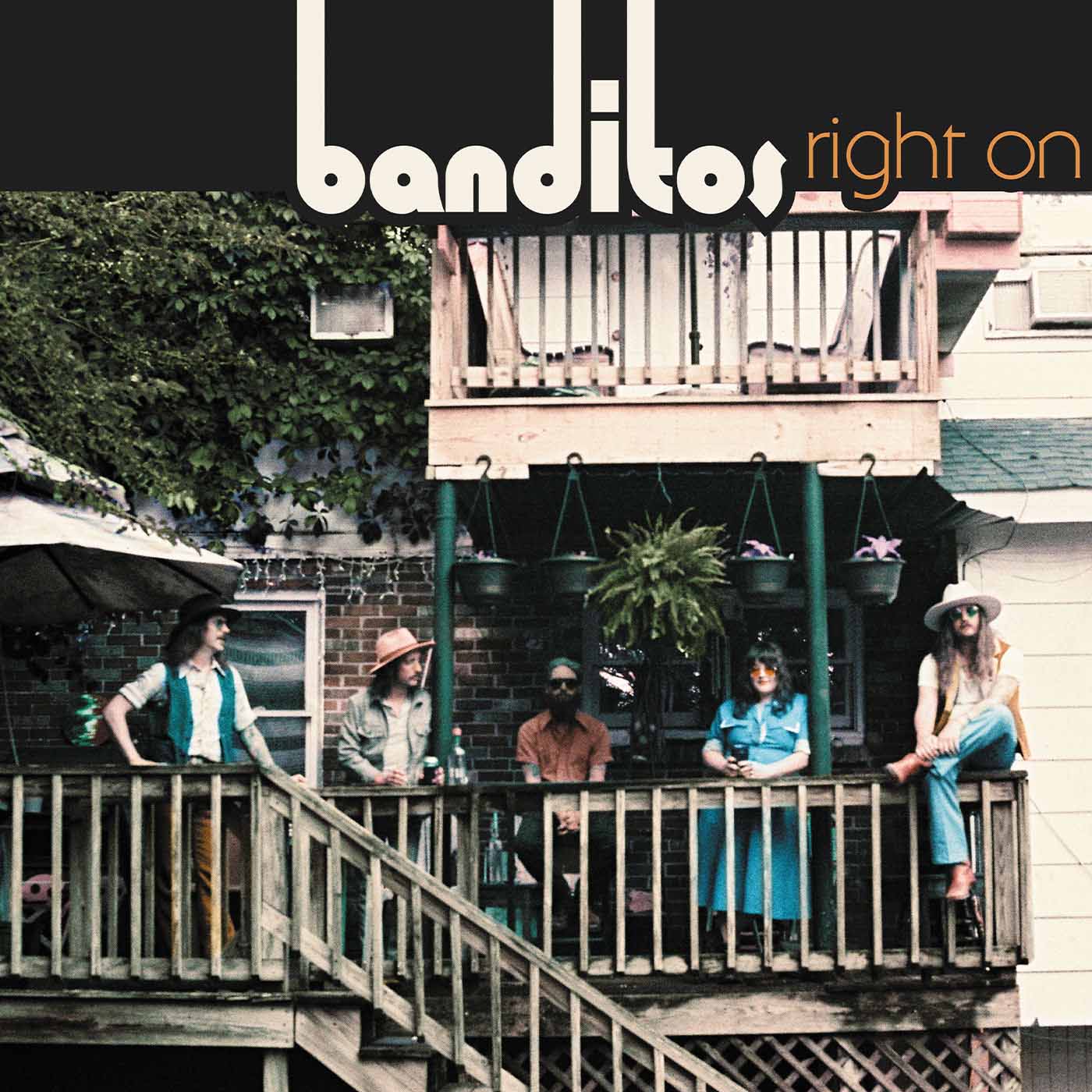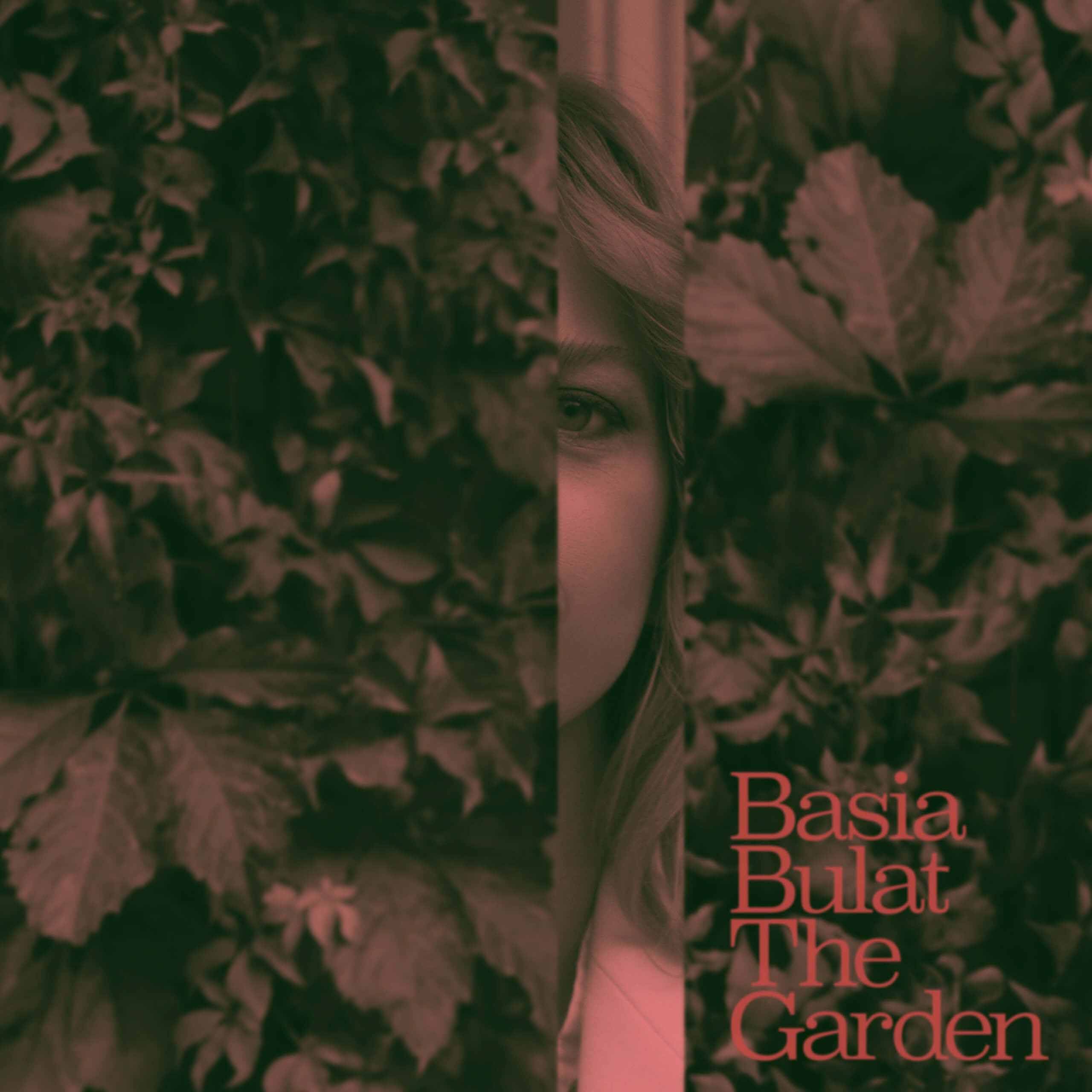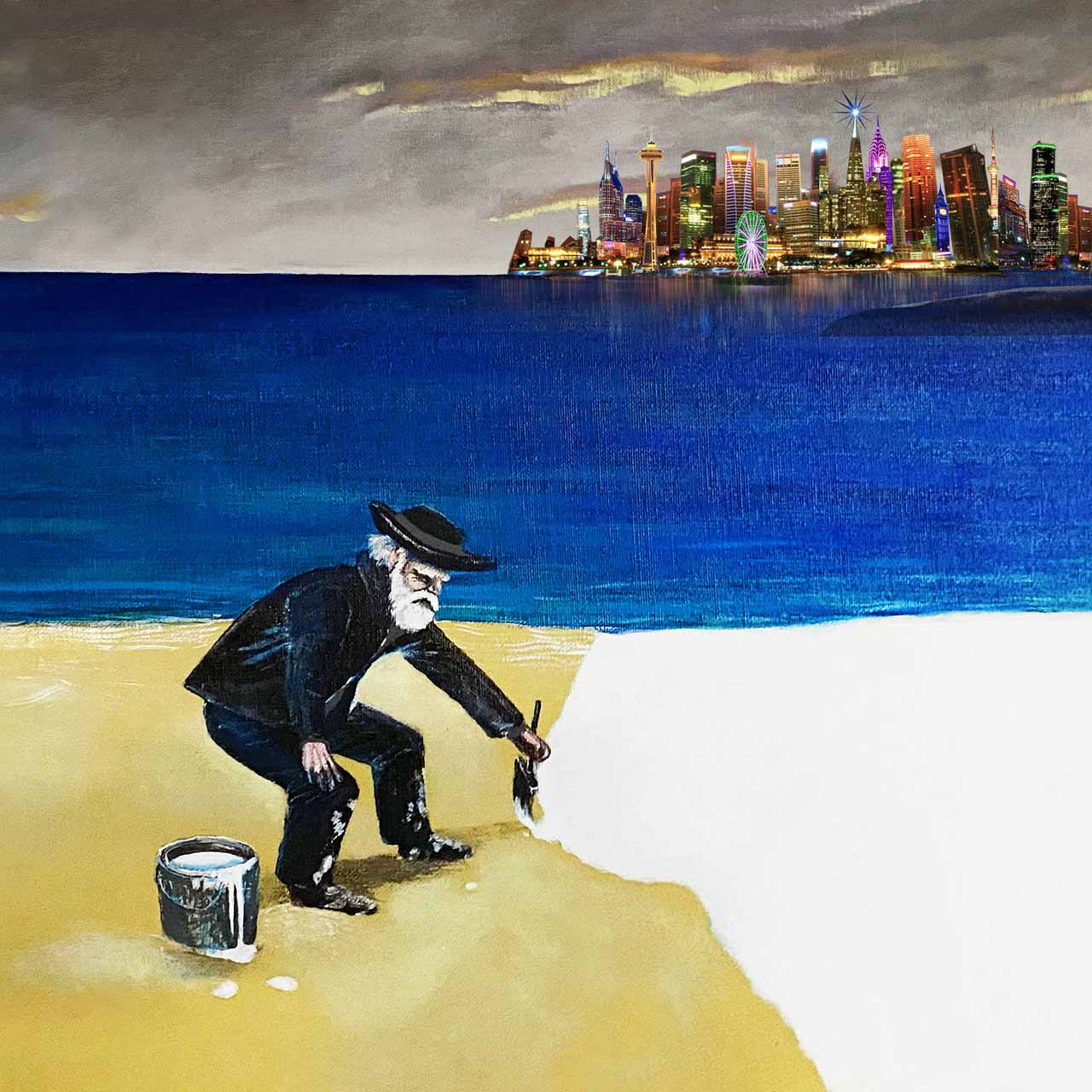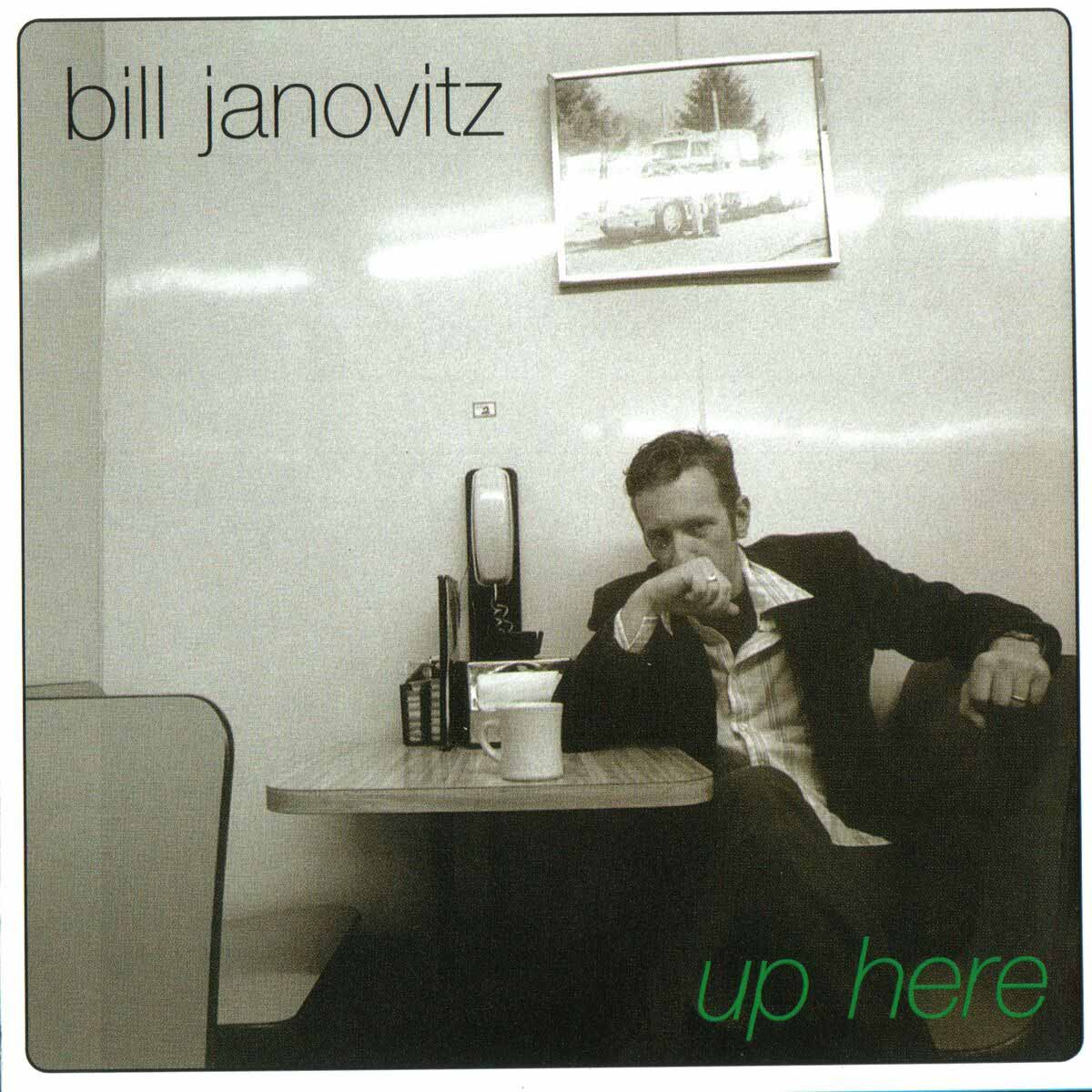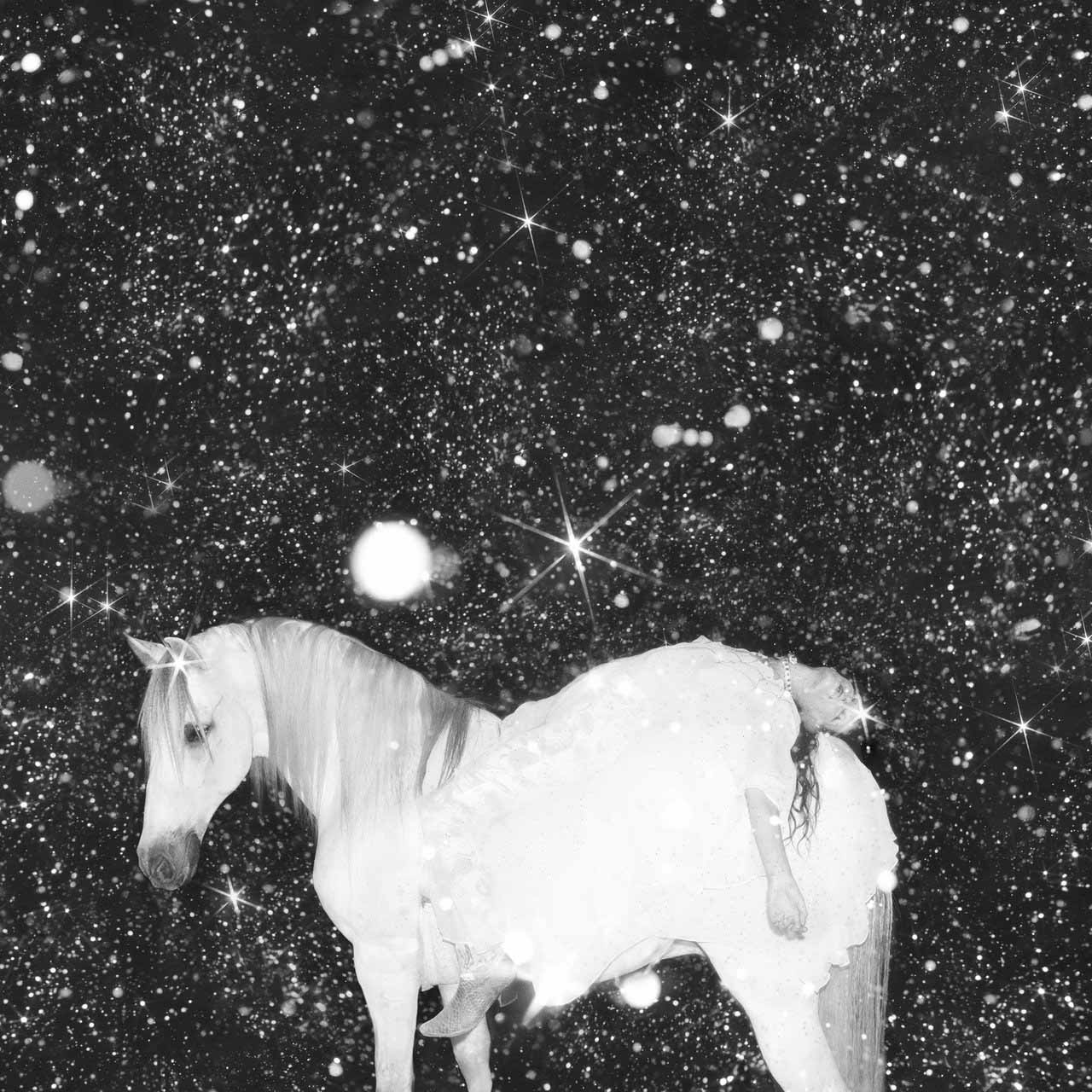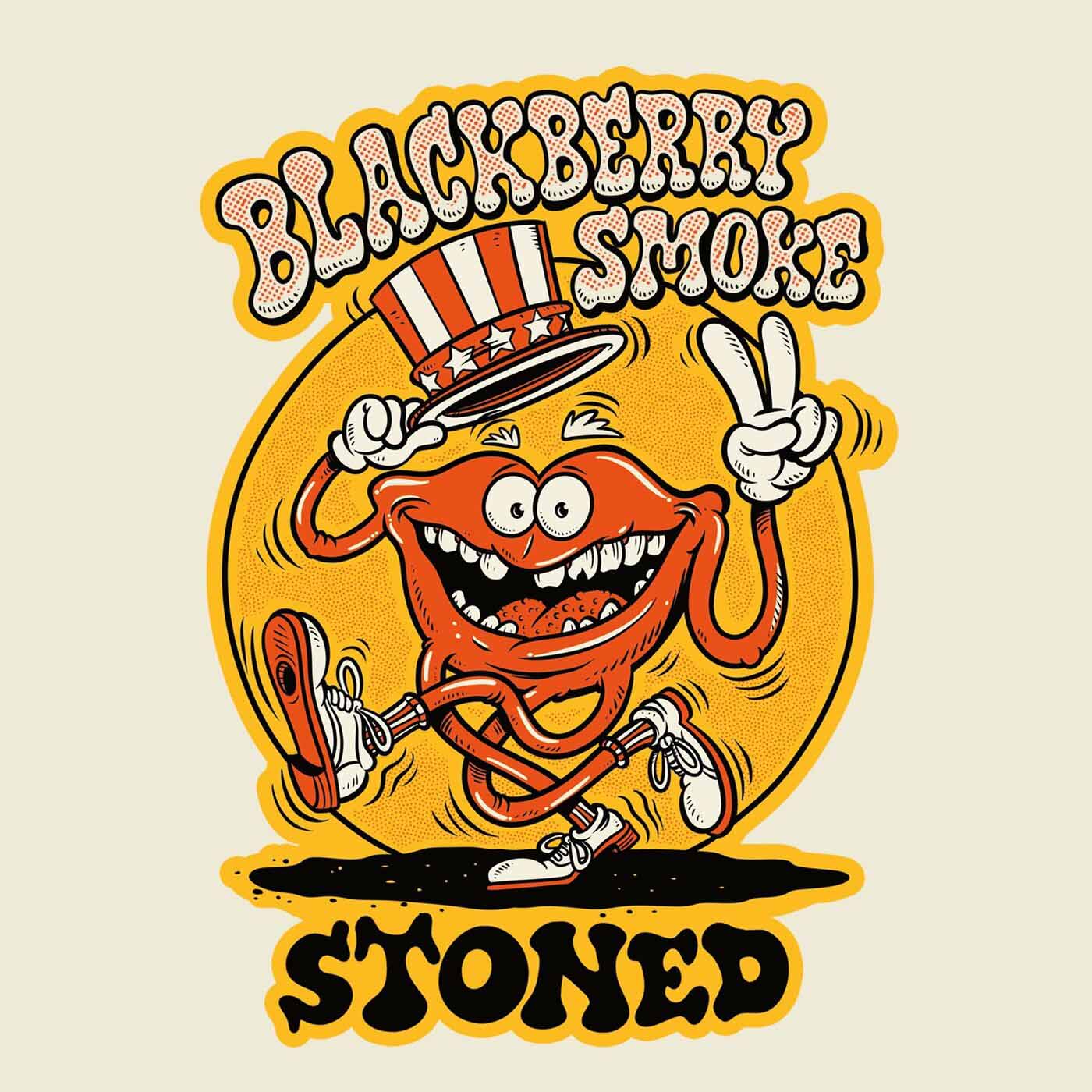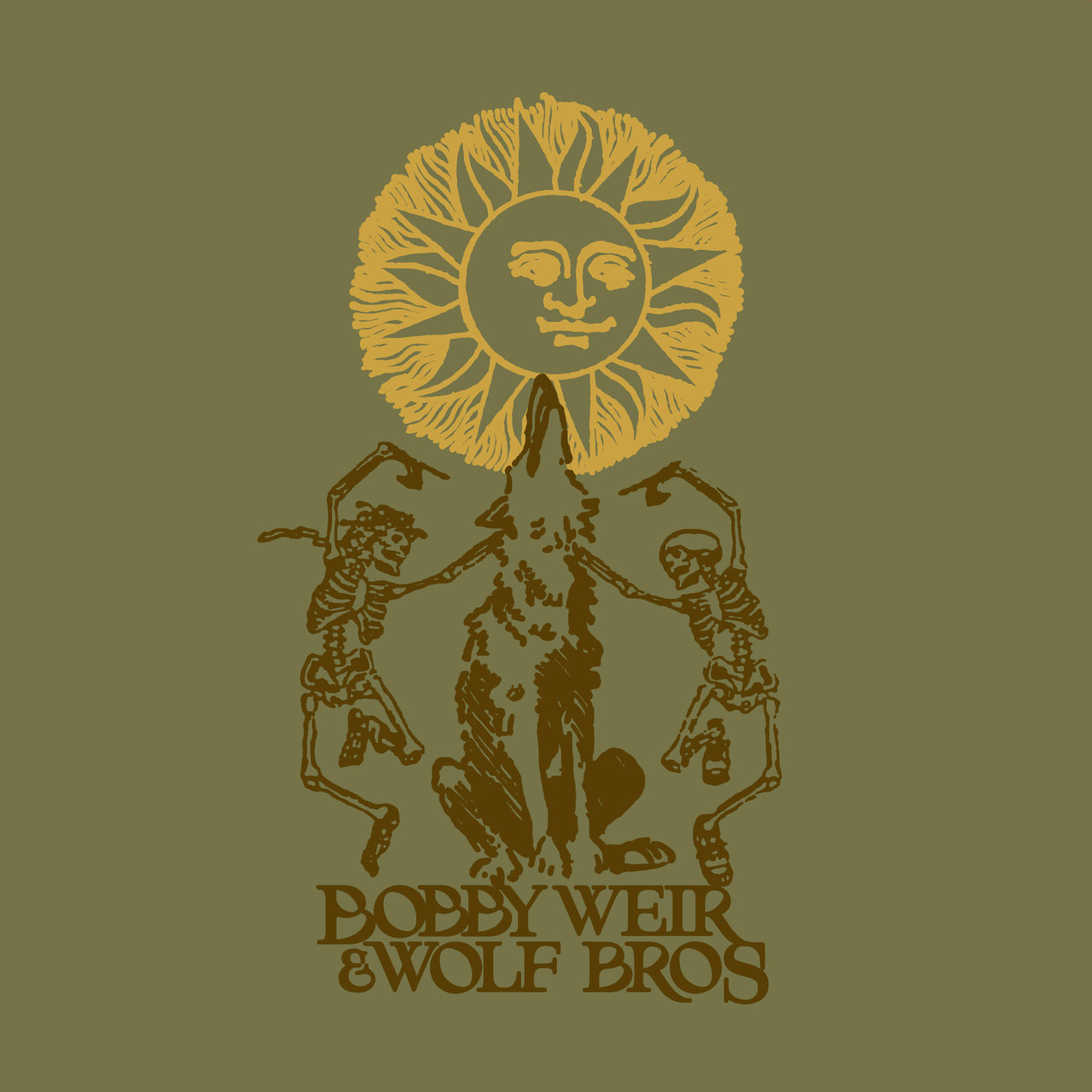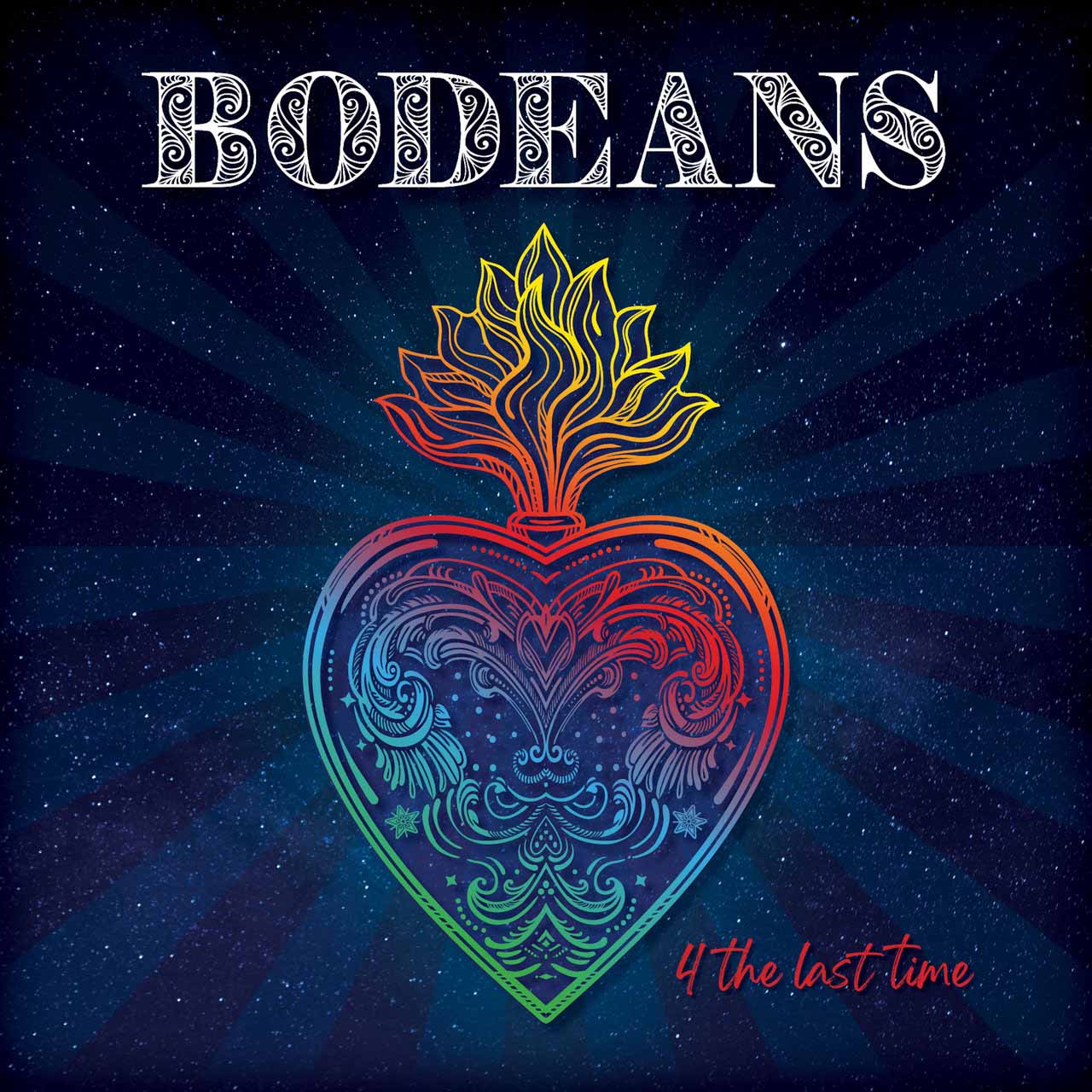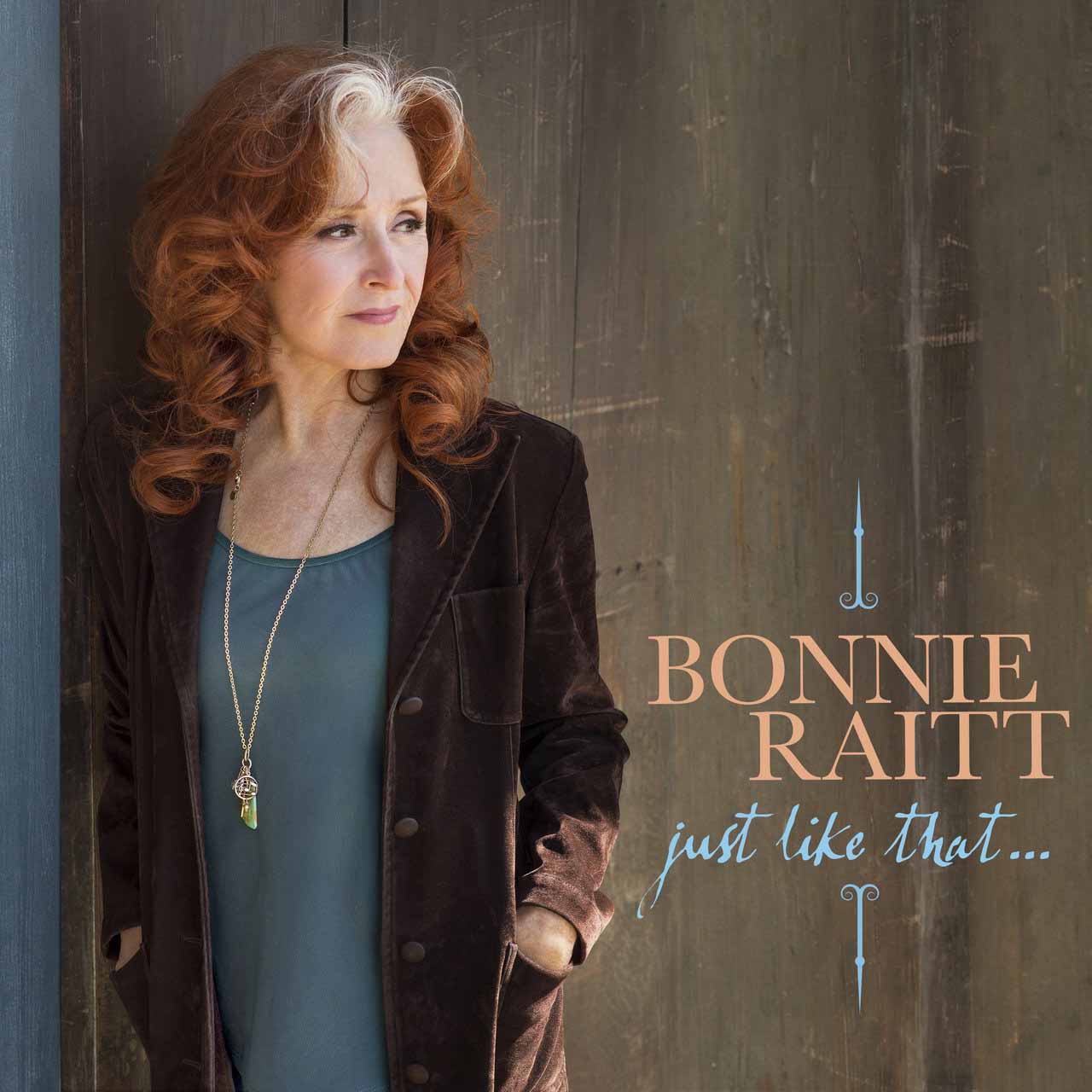 Bonny Light Horseman - Rolling Golden Holy
Brandi Carlile - In These Silent Days (Deluxe Edition) In The Canyon Haze
Brennen Leigh, Asleep At The Wheel - Obsessed With The West
Broken Social Scene - Old Dead Young (B-Sides & Rarities)
Brothers Comatose - Turning Up The Ground
Brothers Osborne - Brothers Osborne- Celebrating Pride
Caitlin Rose - CAZIMI
Caleb Caudle - Forsythia
Calexico - El Mirador
Carla Geneve - Learn To Like It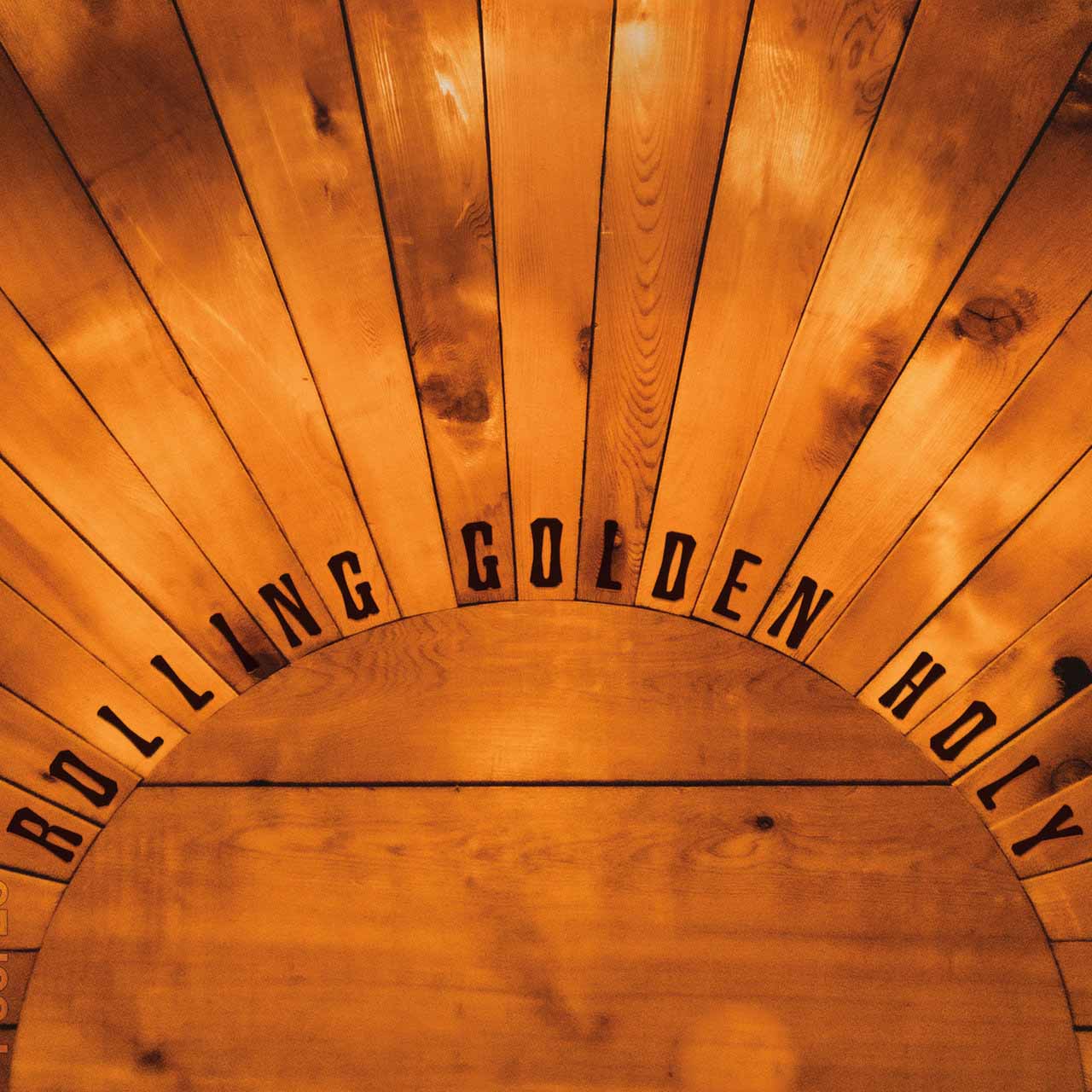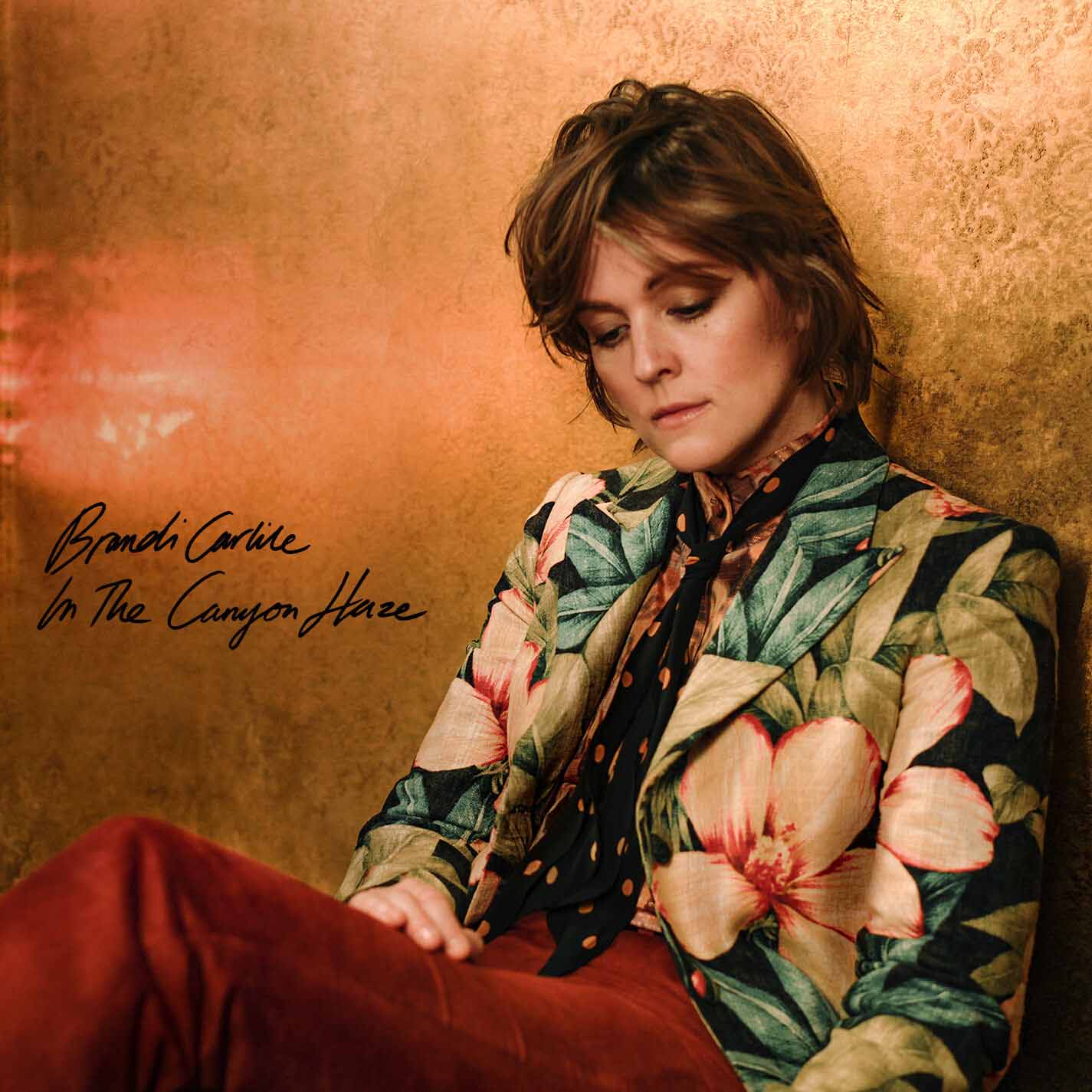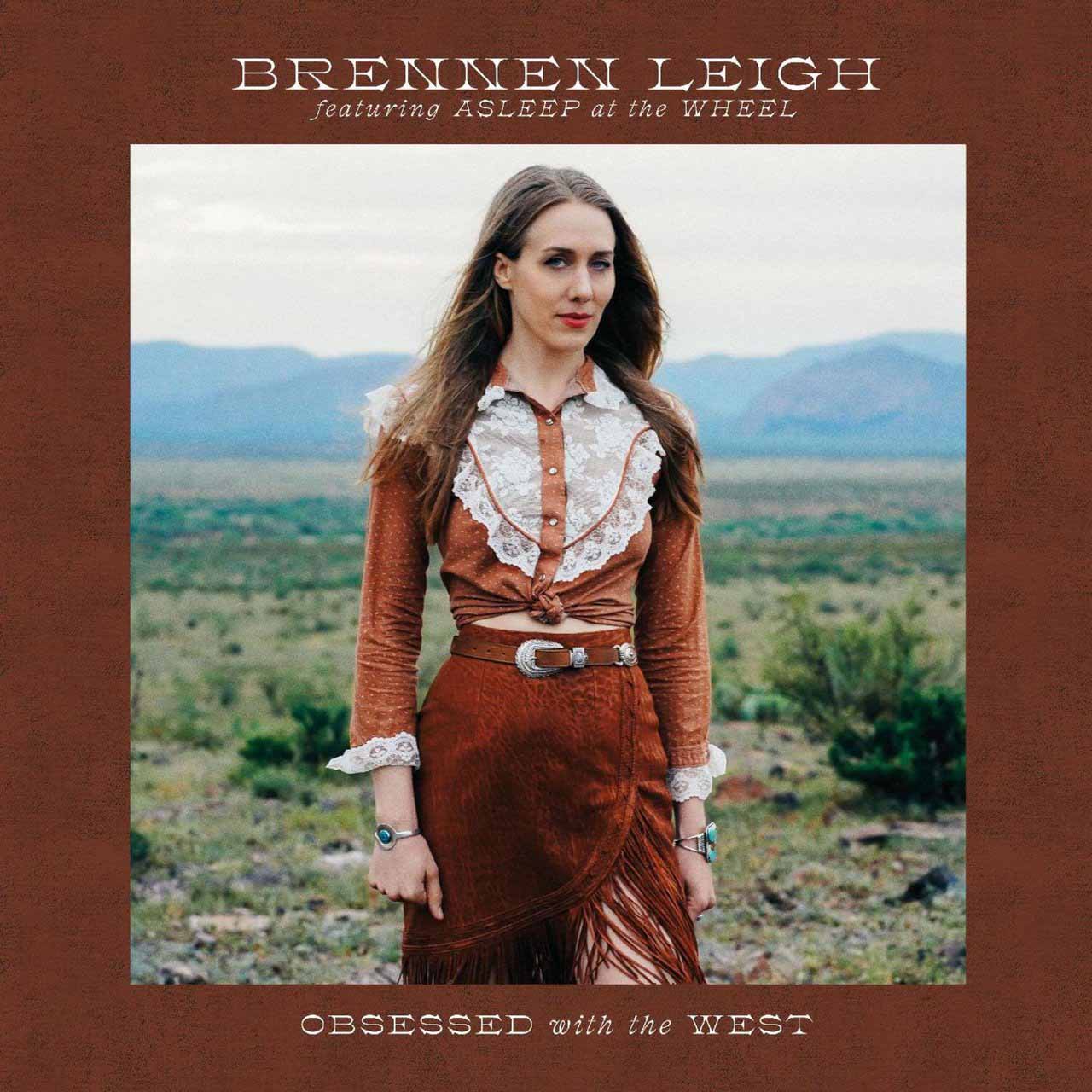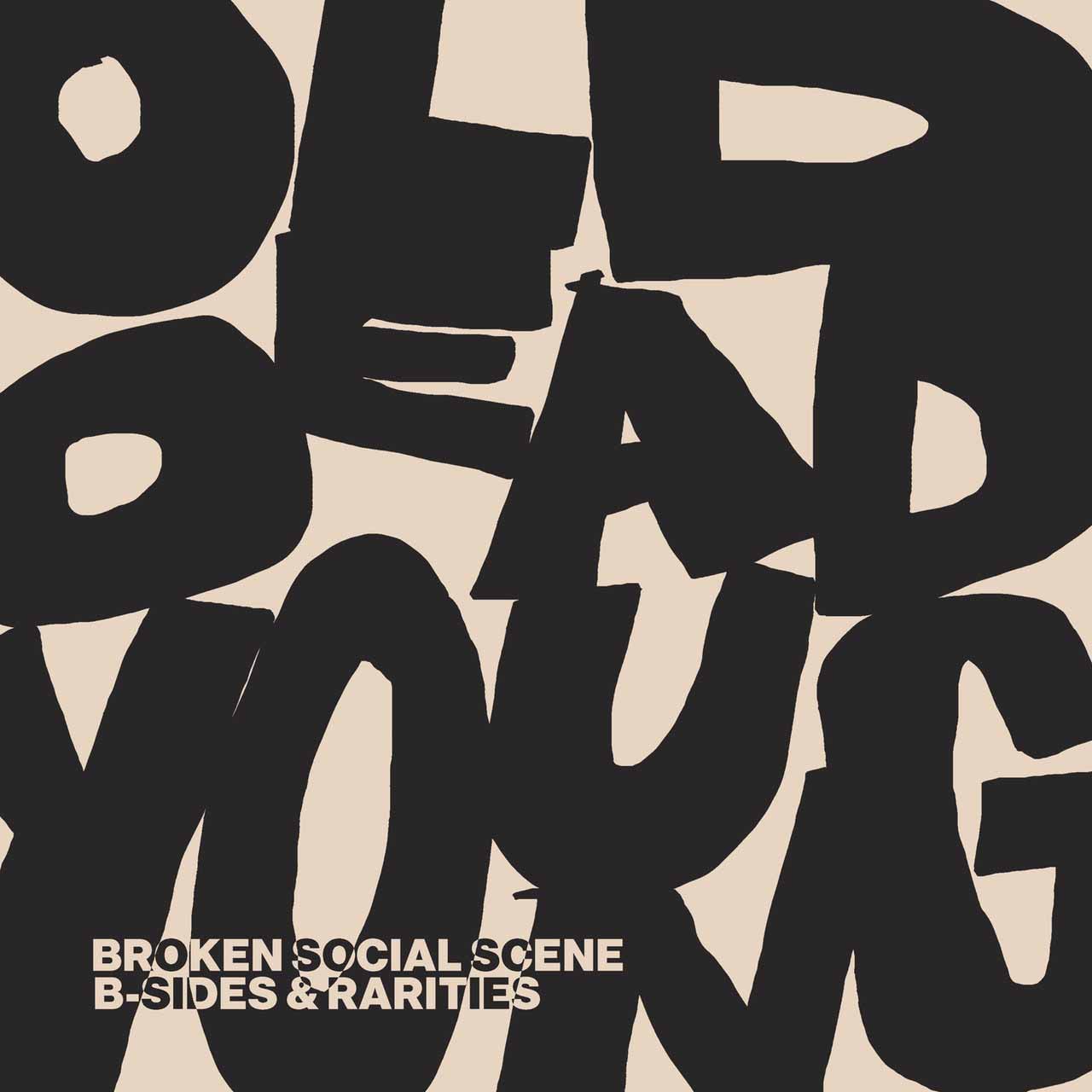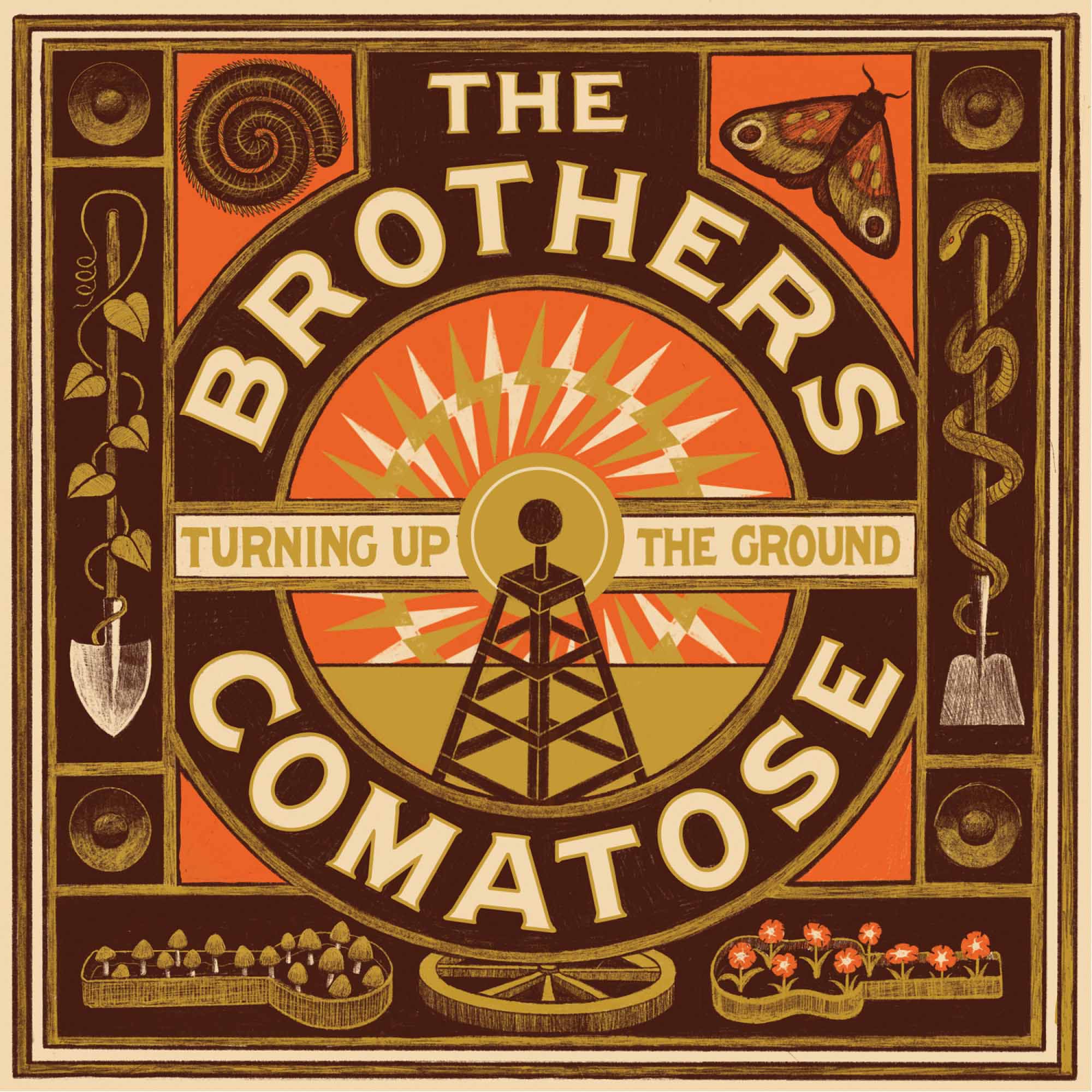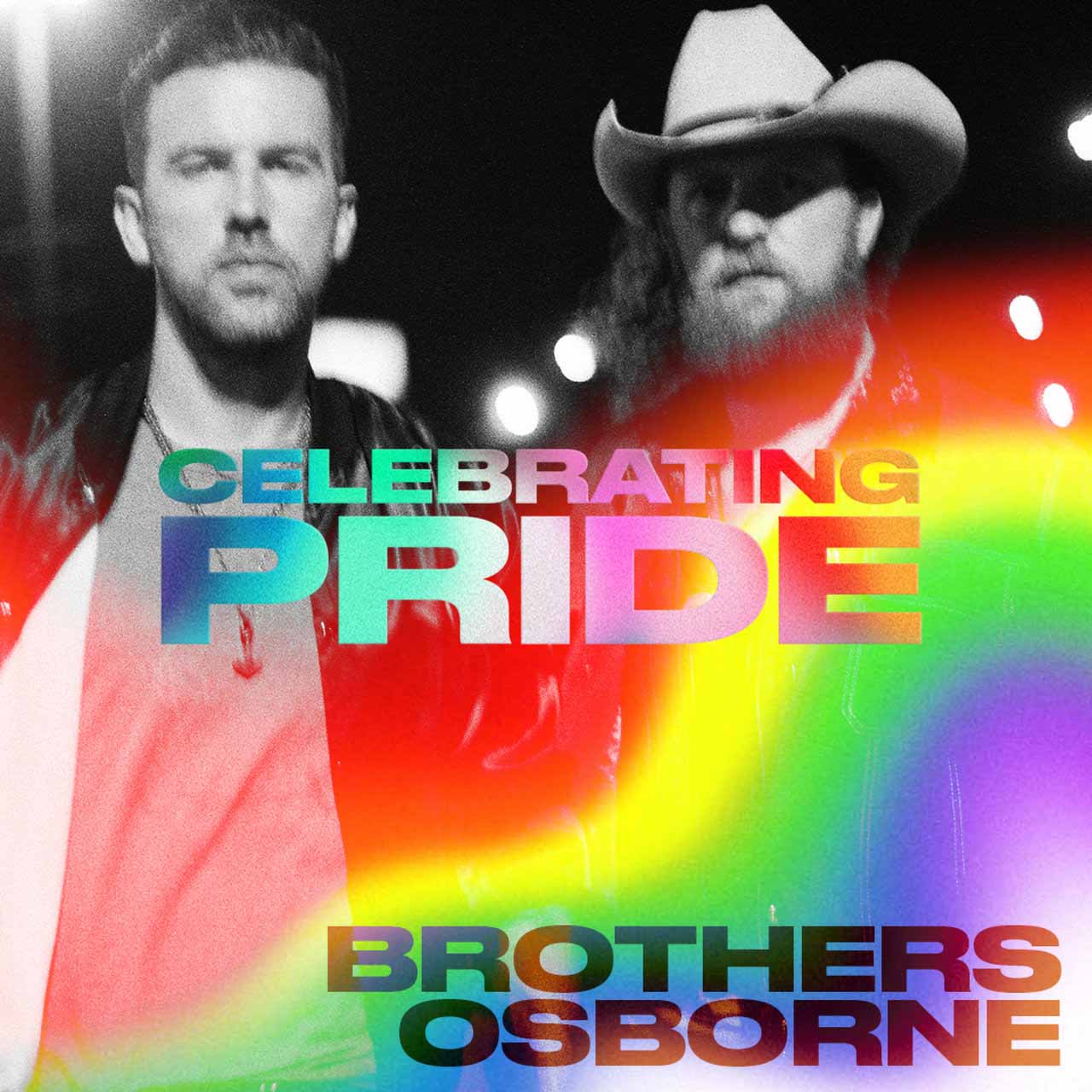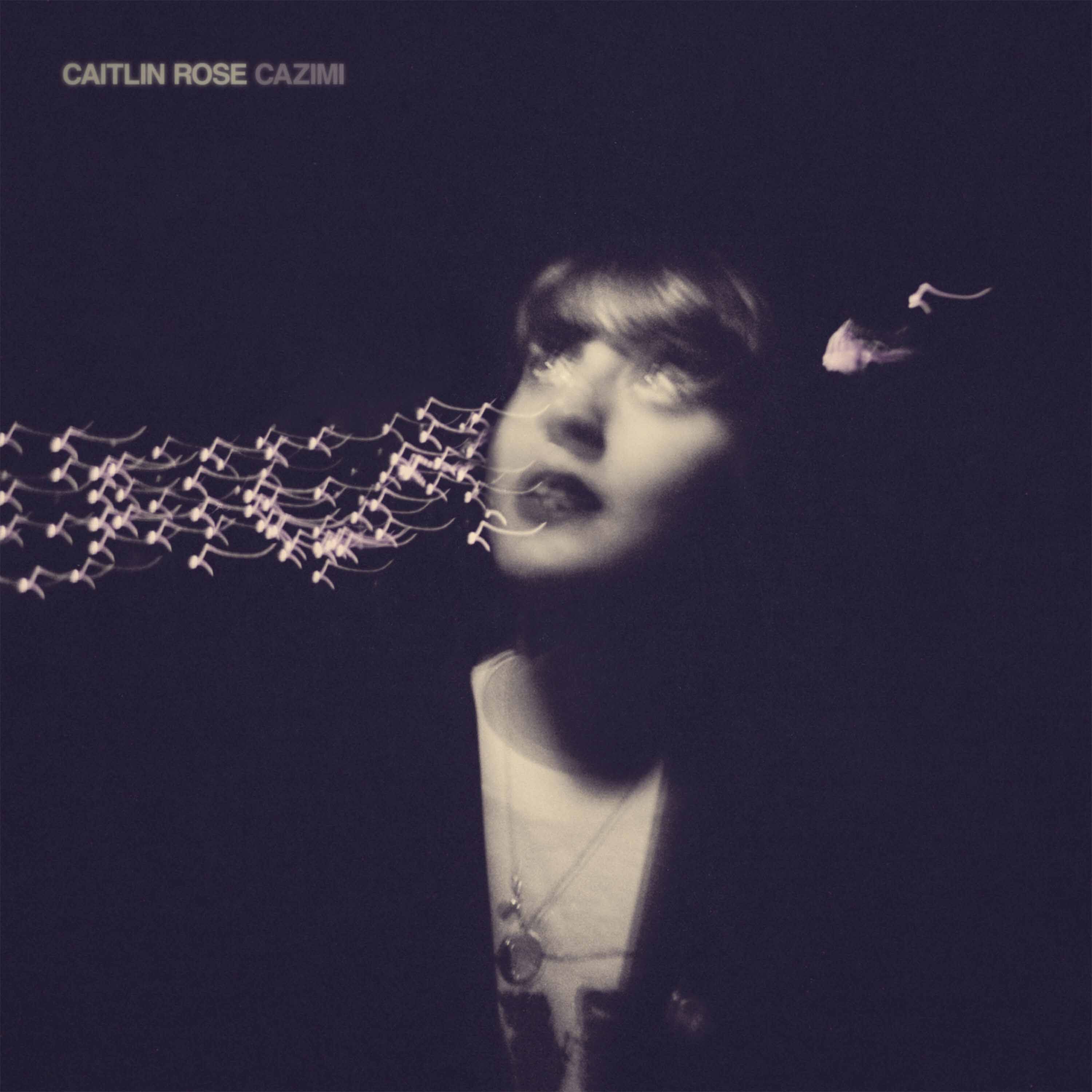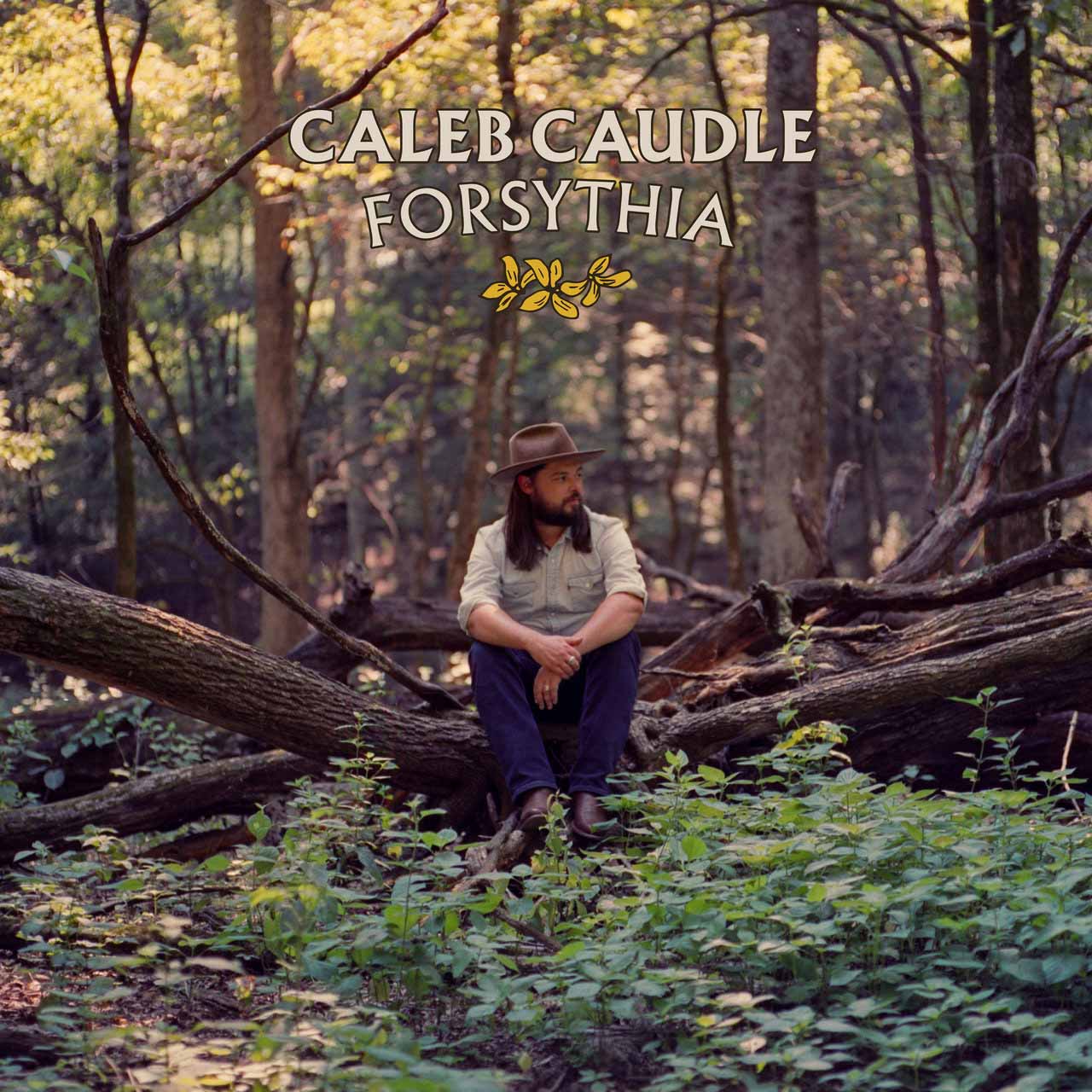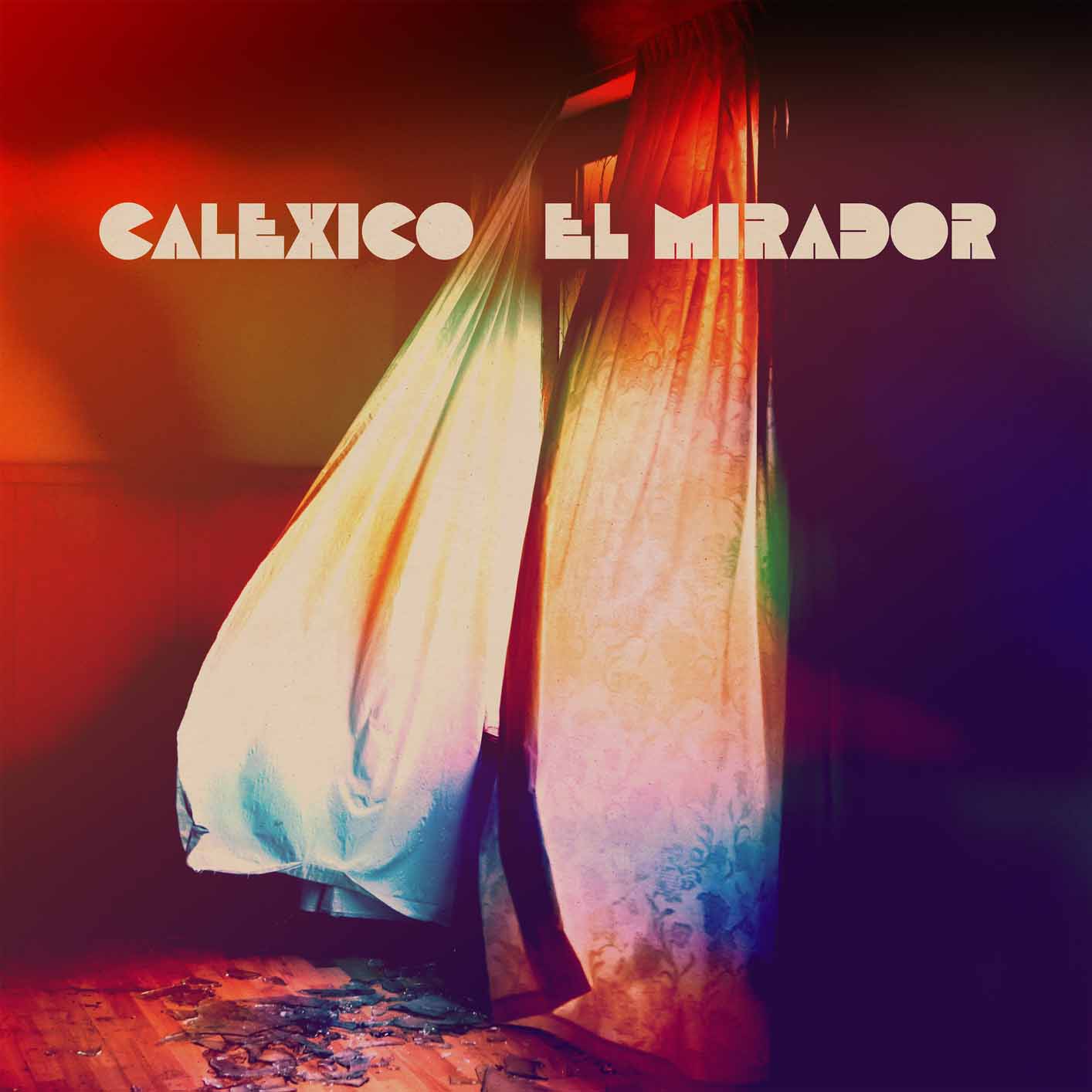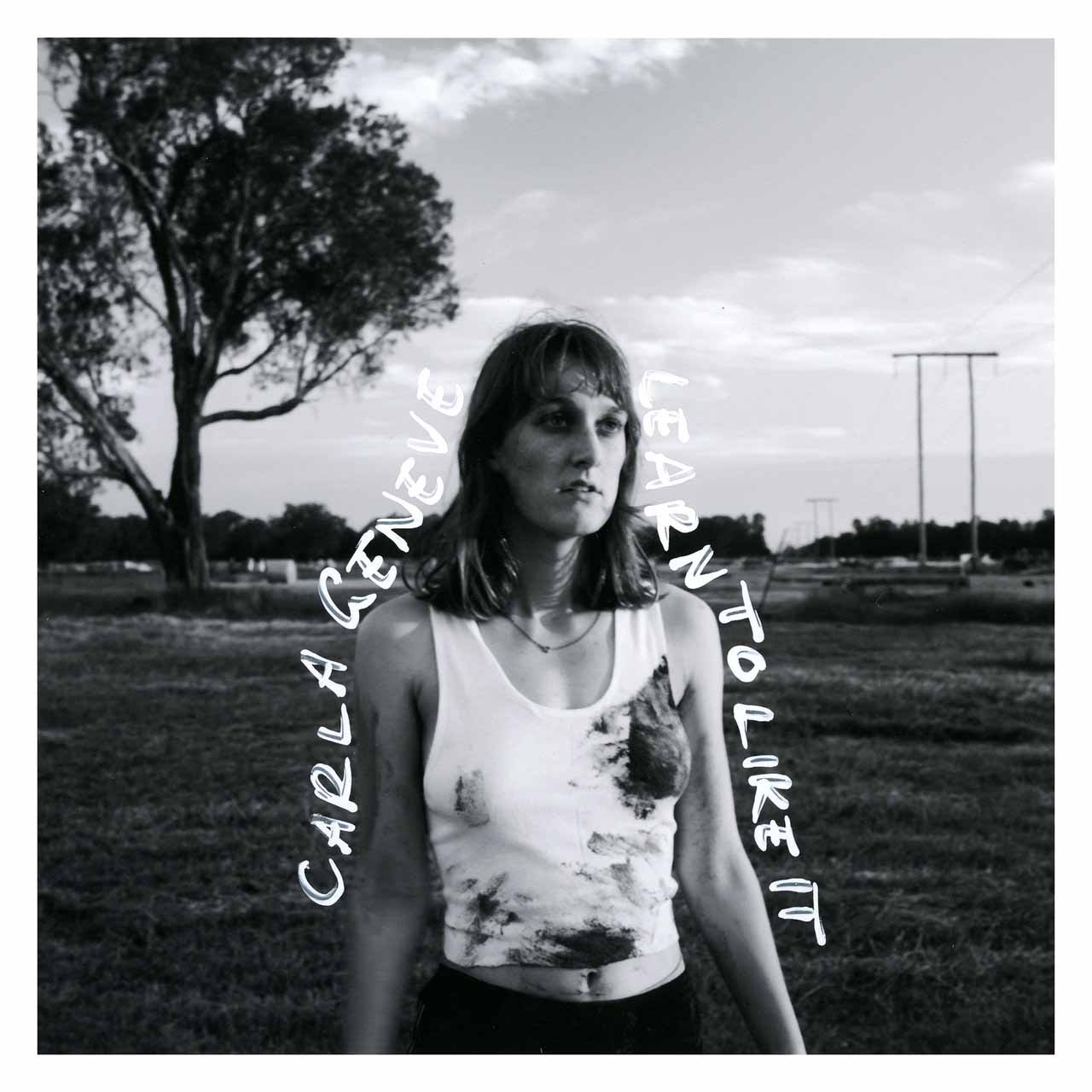 Carla Olson, Stephen McCarthy - Night Comes Falling
Caroline Spence - True North
Charley Crockett - Lil G.L. Presents- Jukebox Charley
Cristina Vane - Make Myself Me Again
Darden Smith - Western Skies
David Munyon - Hong Kong Bob's Echo, Alabama
David Olney - Nevermore (Live)
David Ramirez - Rules & Regulations
Dean Owens Sinner's Shrine

Dolly Parton - Run, Rose, Run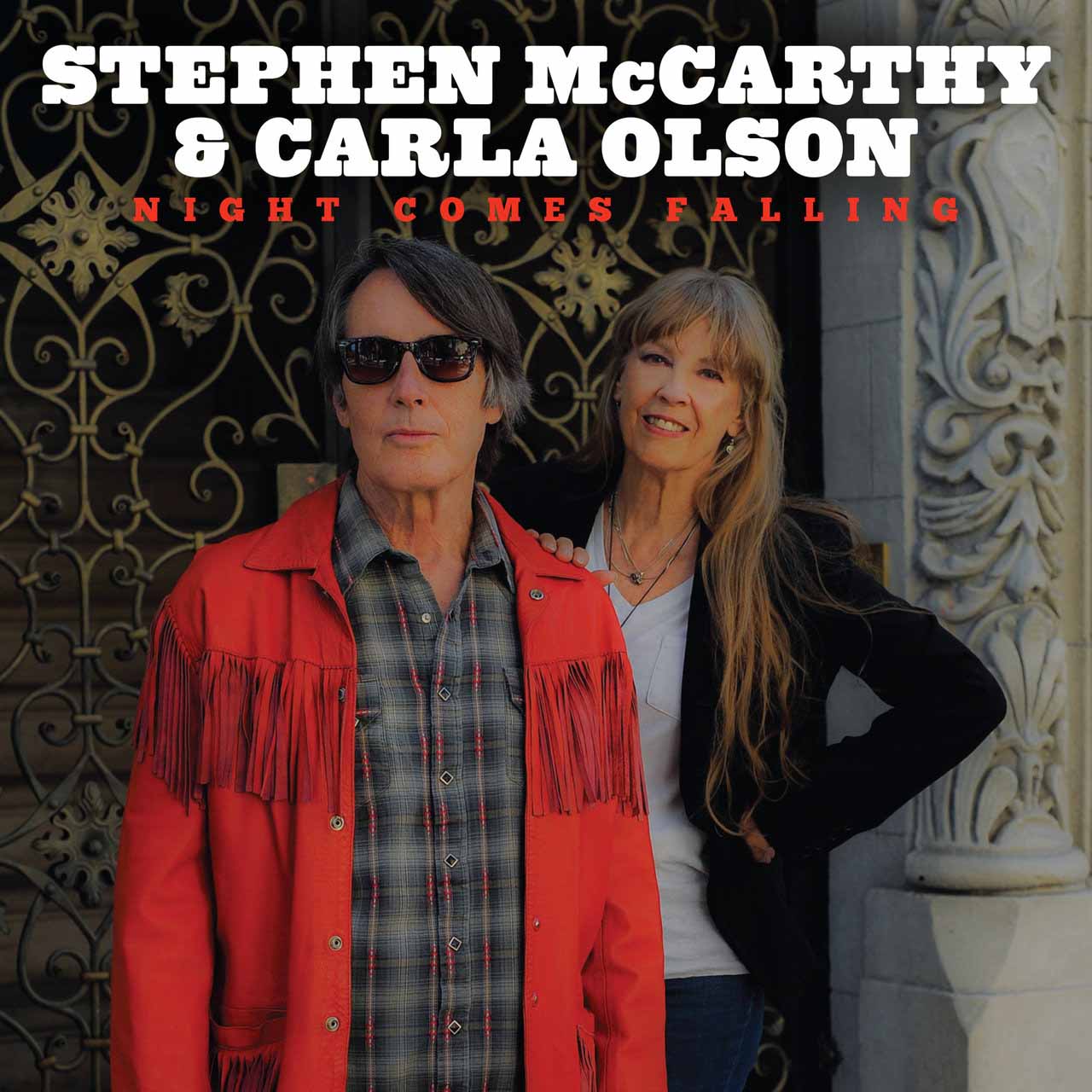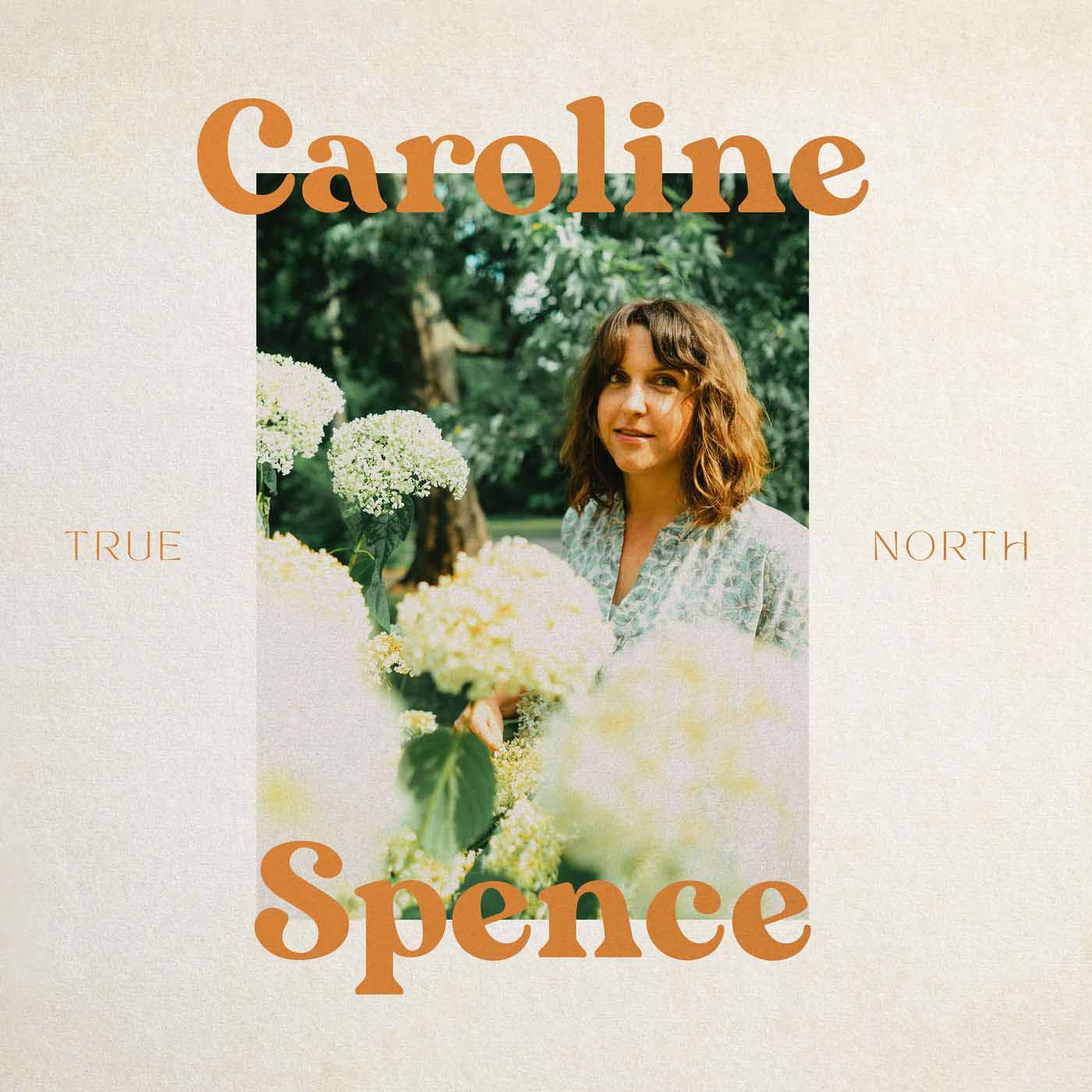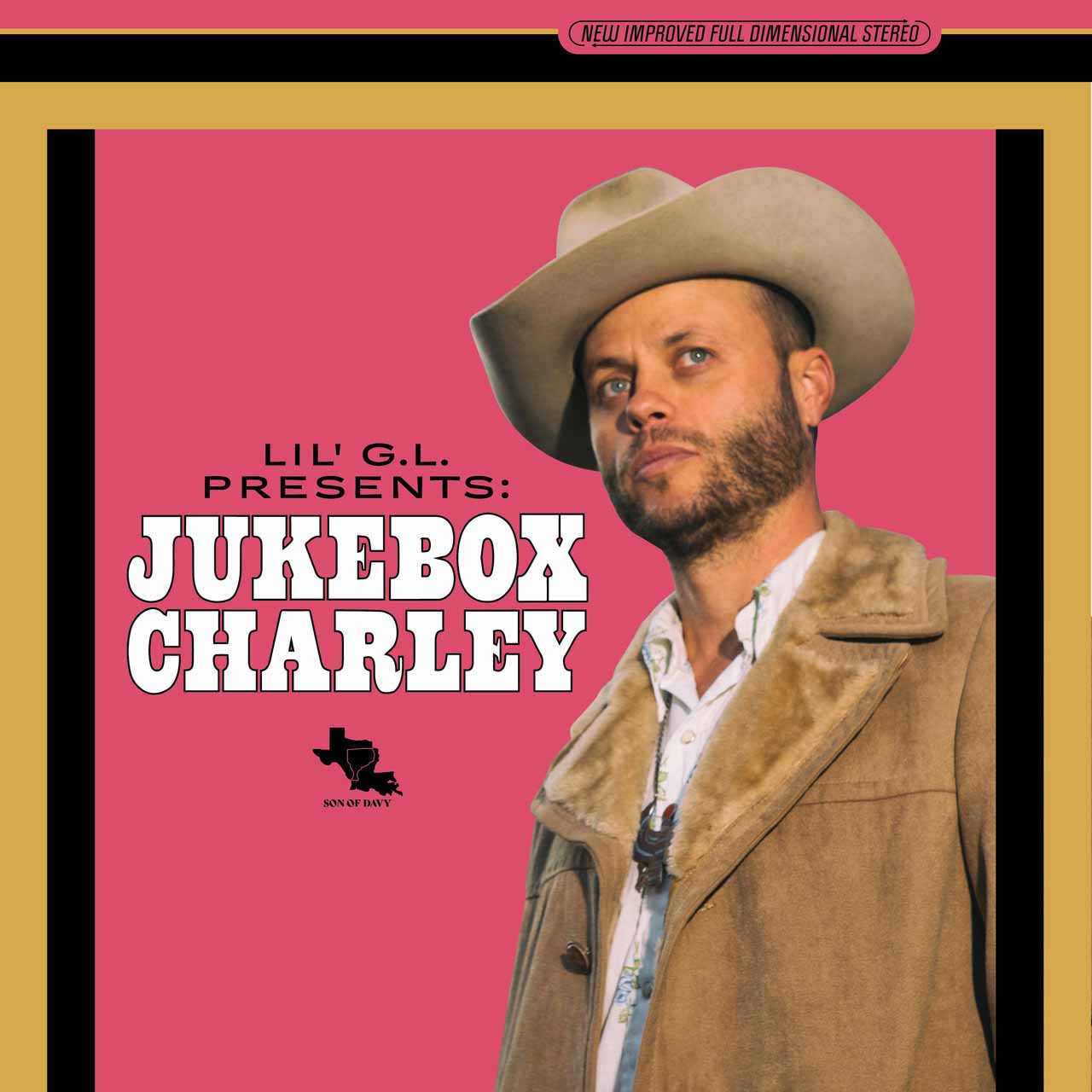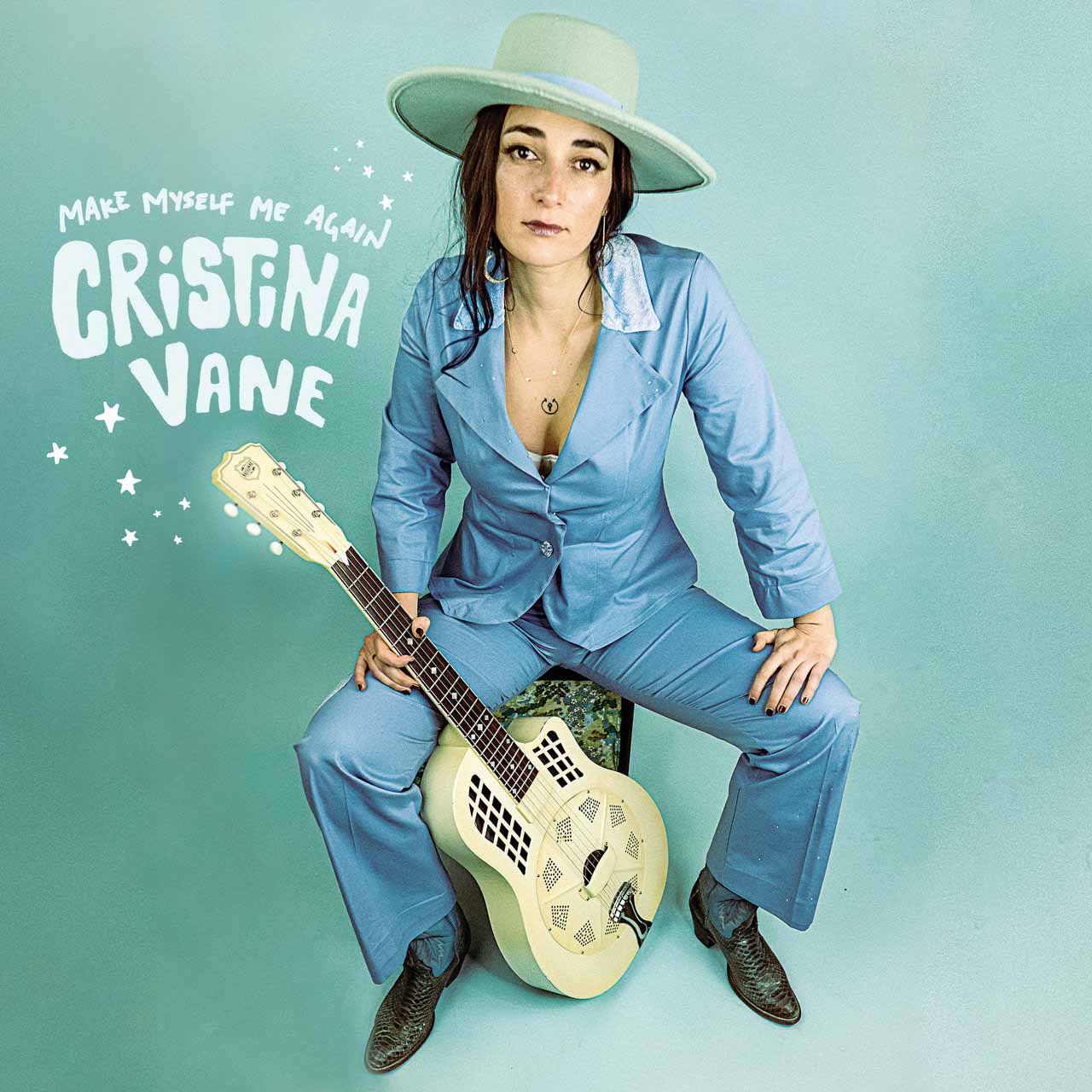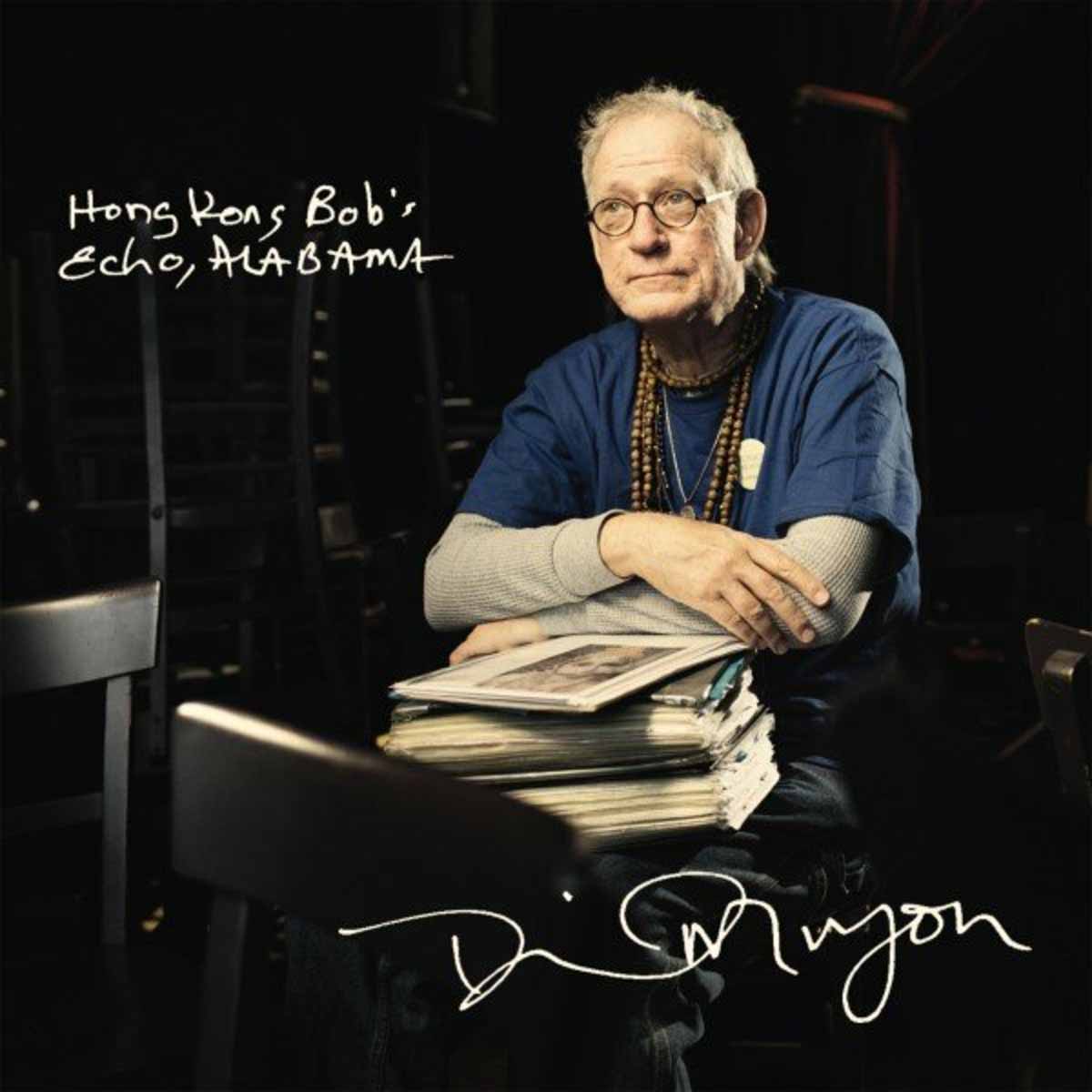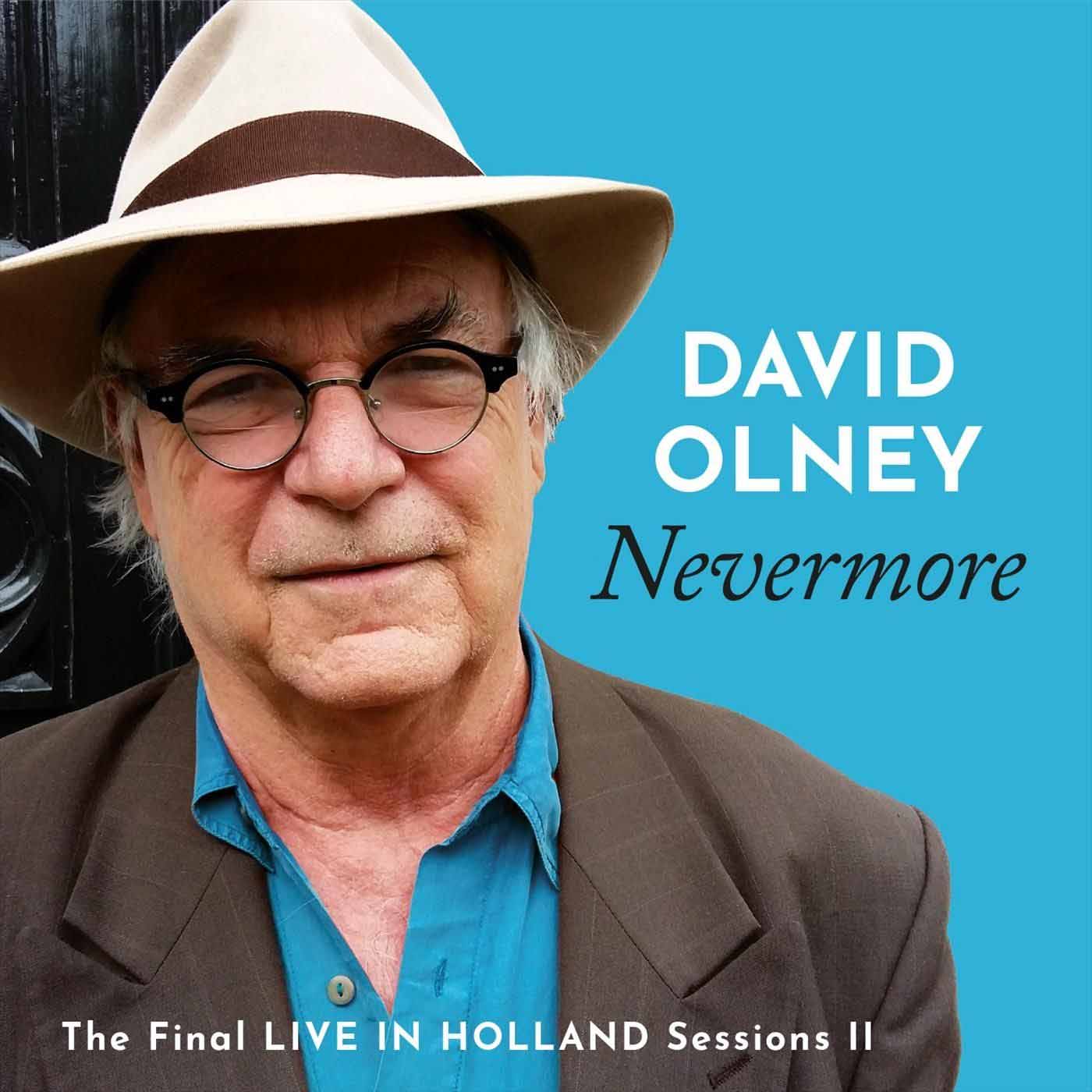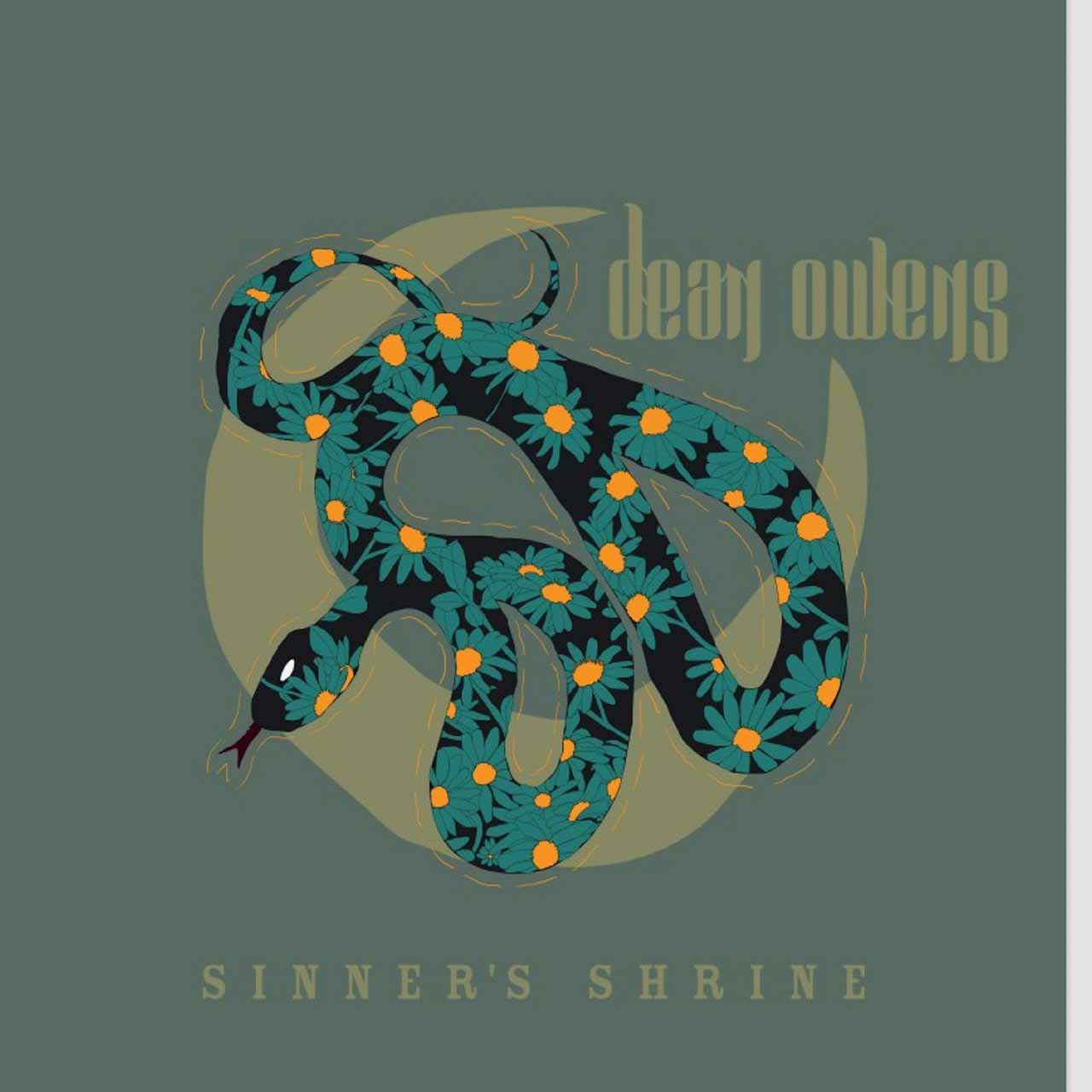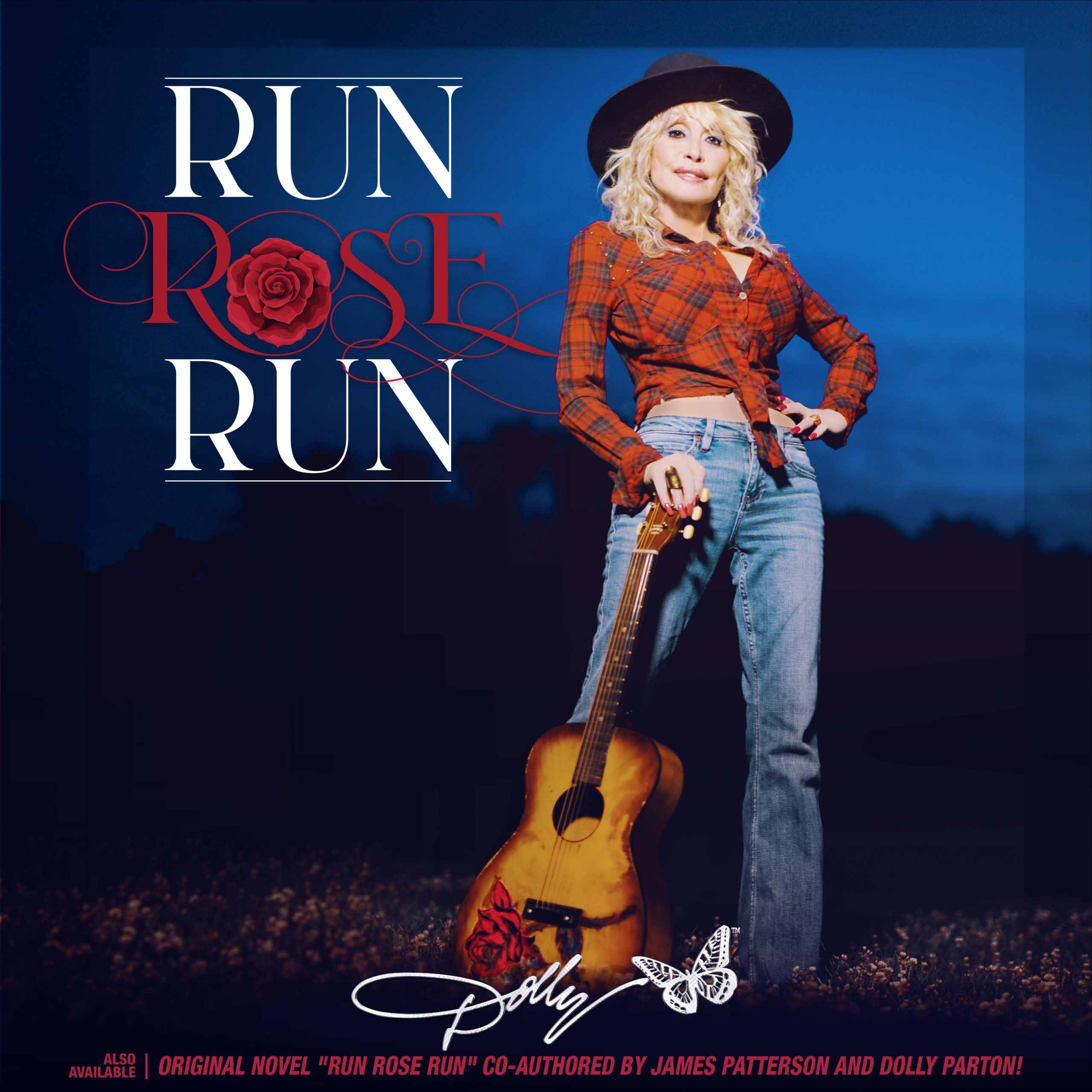 Eddie Vedder - Earthling
Eliza Gilkyson - Songs From The River Wind
Elvis Costello & Rusty - The Resurrection of Rust
Emily Scott Robinson - Built on Bones
Eric Ambel - You Asked for It - the Shut in Singles Series
Eric Brace & Last Train Home - Everything Will Be
Eric Hisaw Band - Can't Stop Time
Erin Rae - Lighten Up
Gaby Moreno - Alegoría
Garrett T. Capps & NASA Country - People Are Beautiful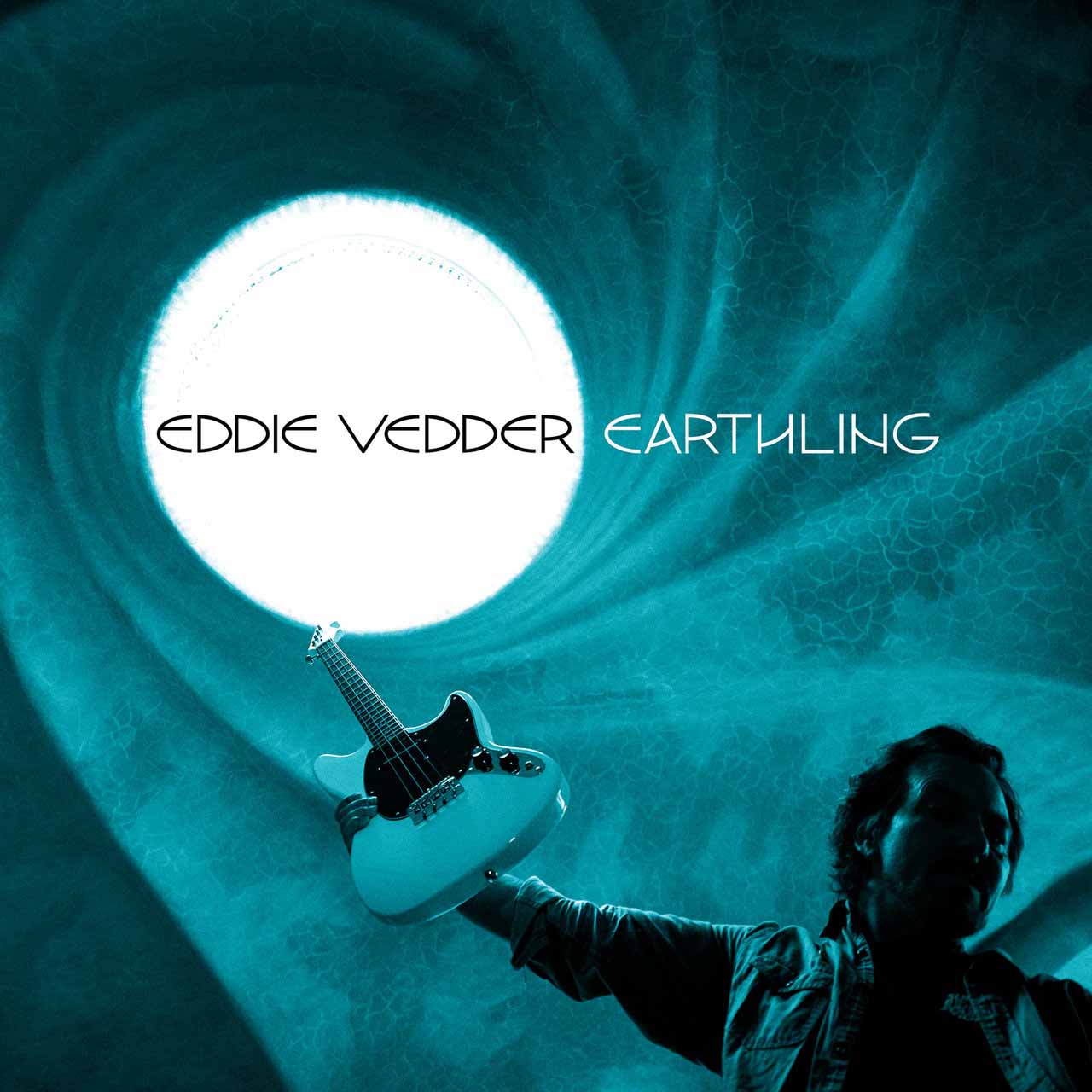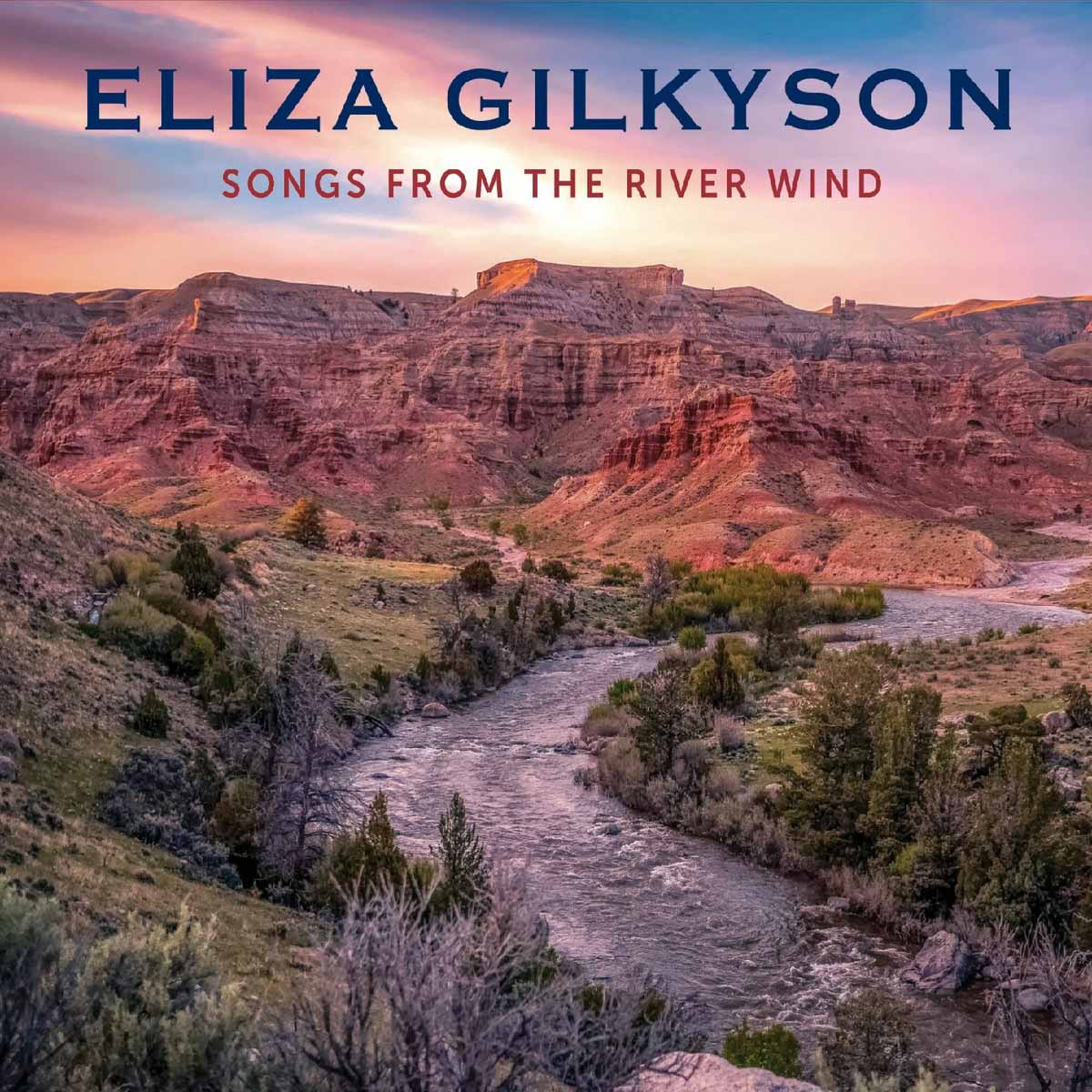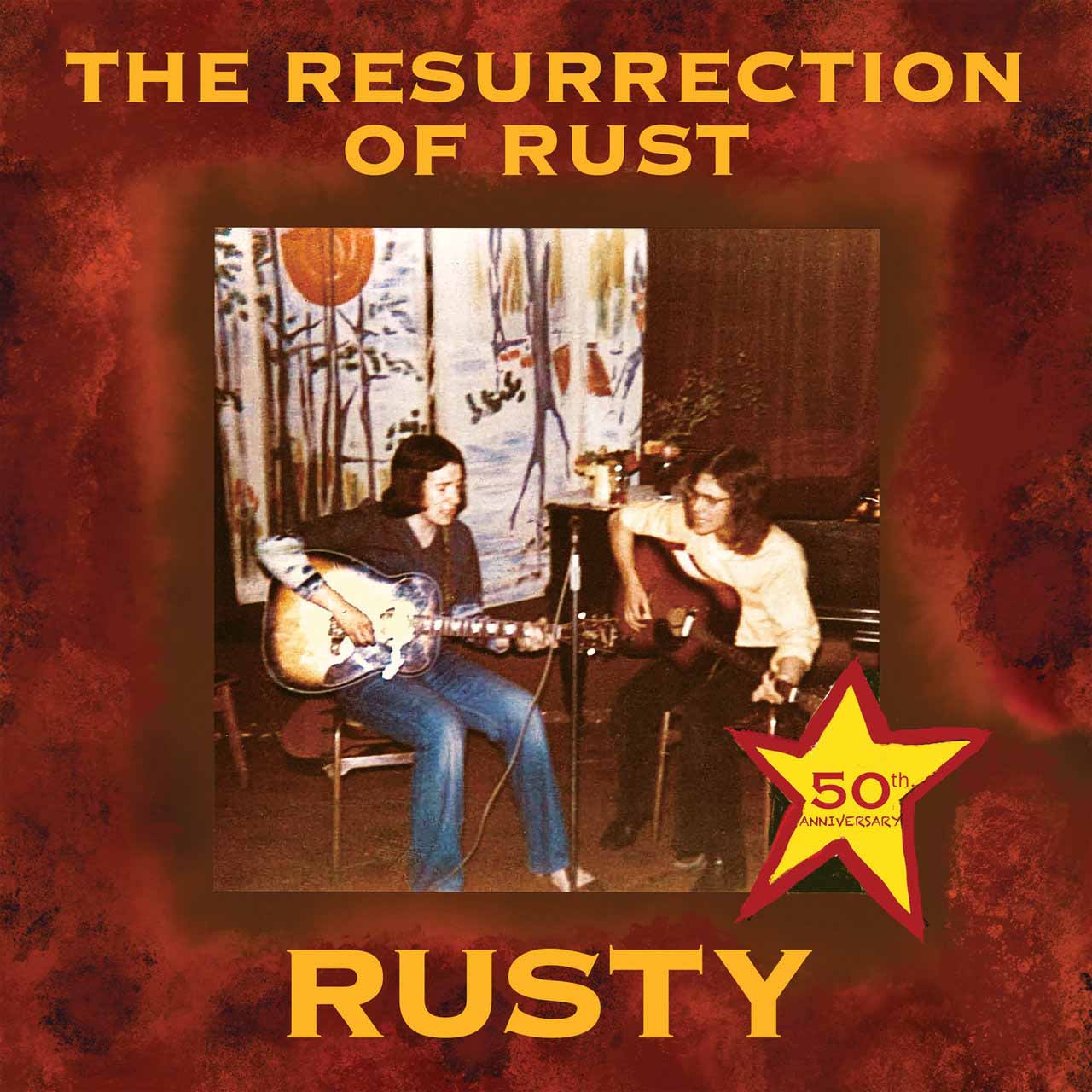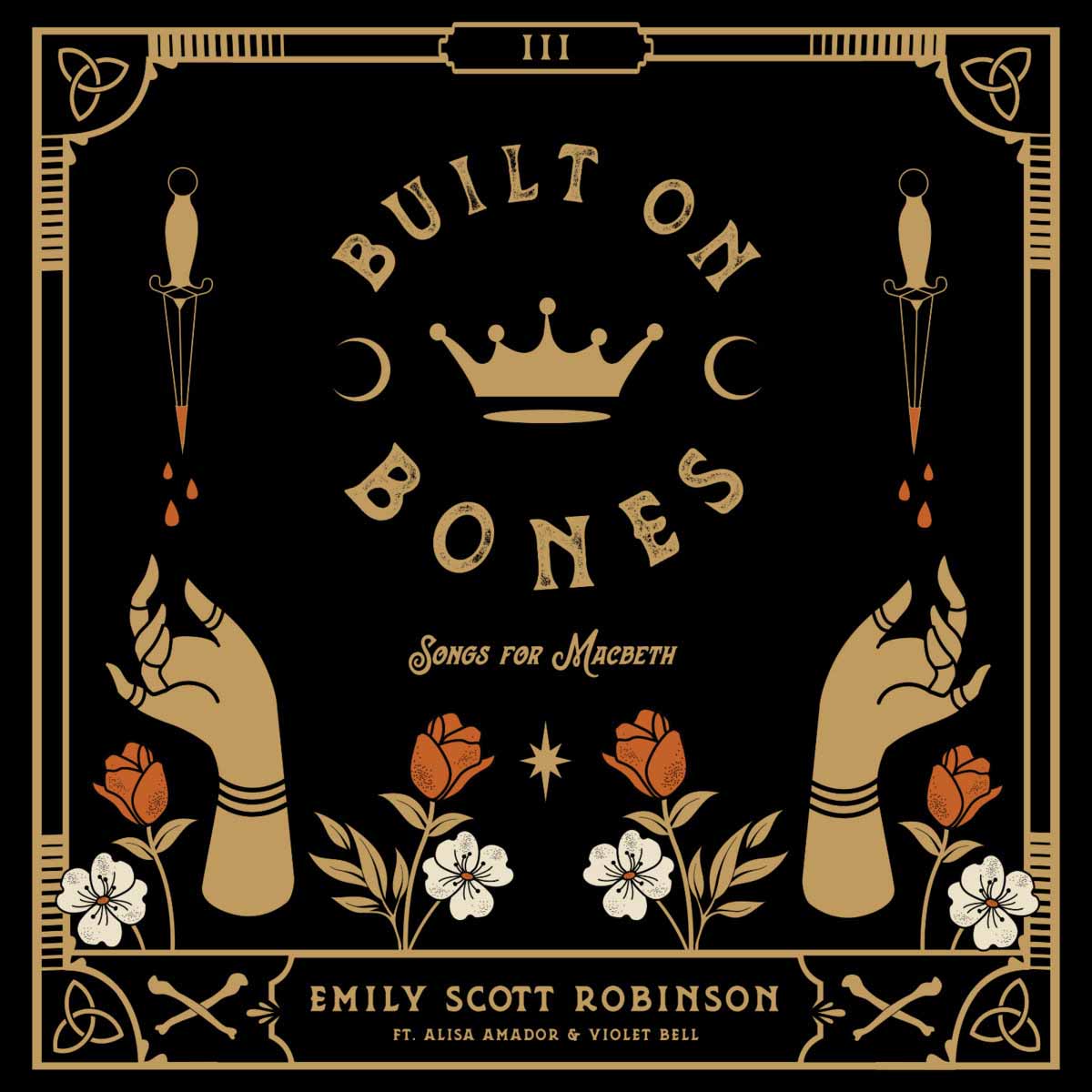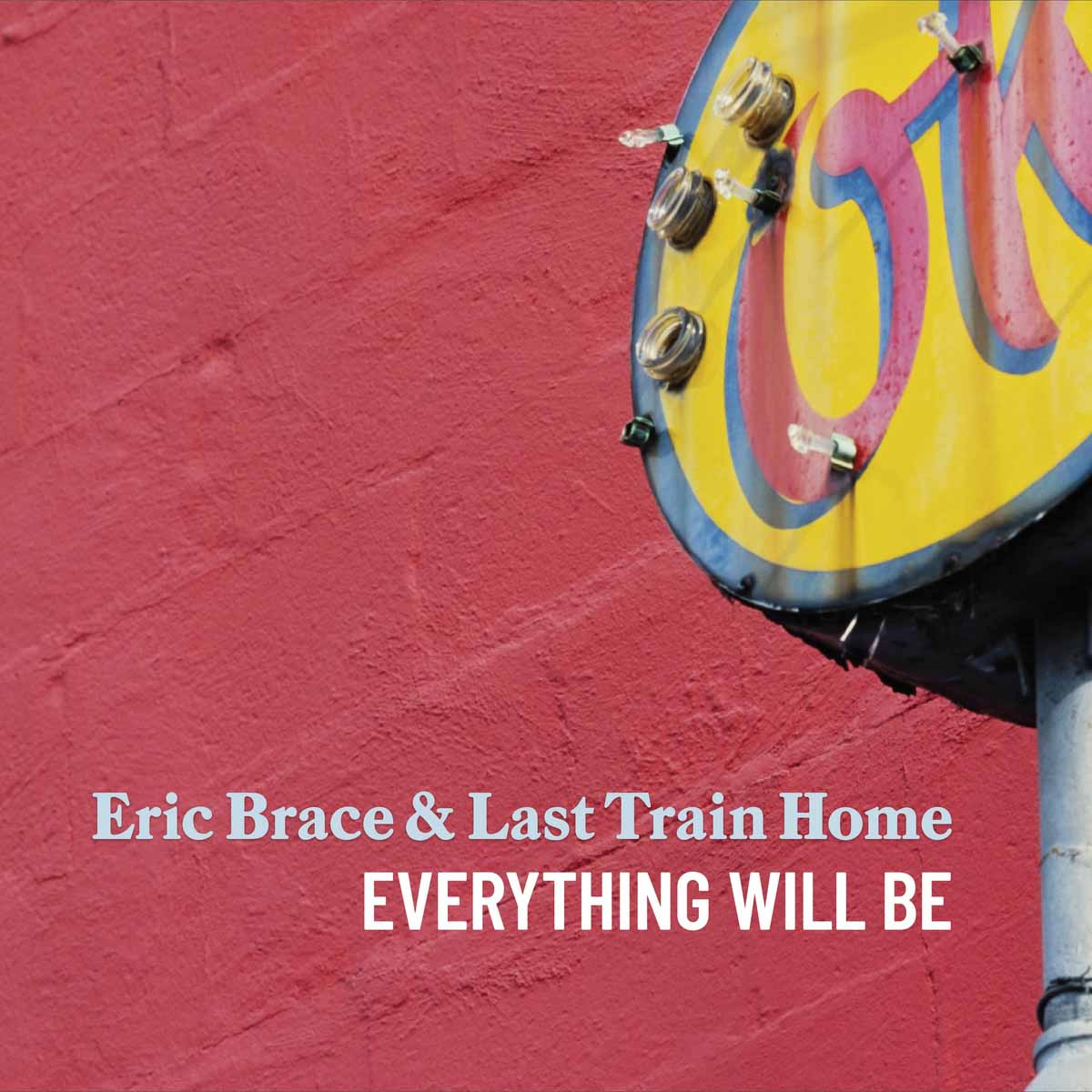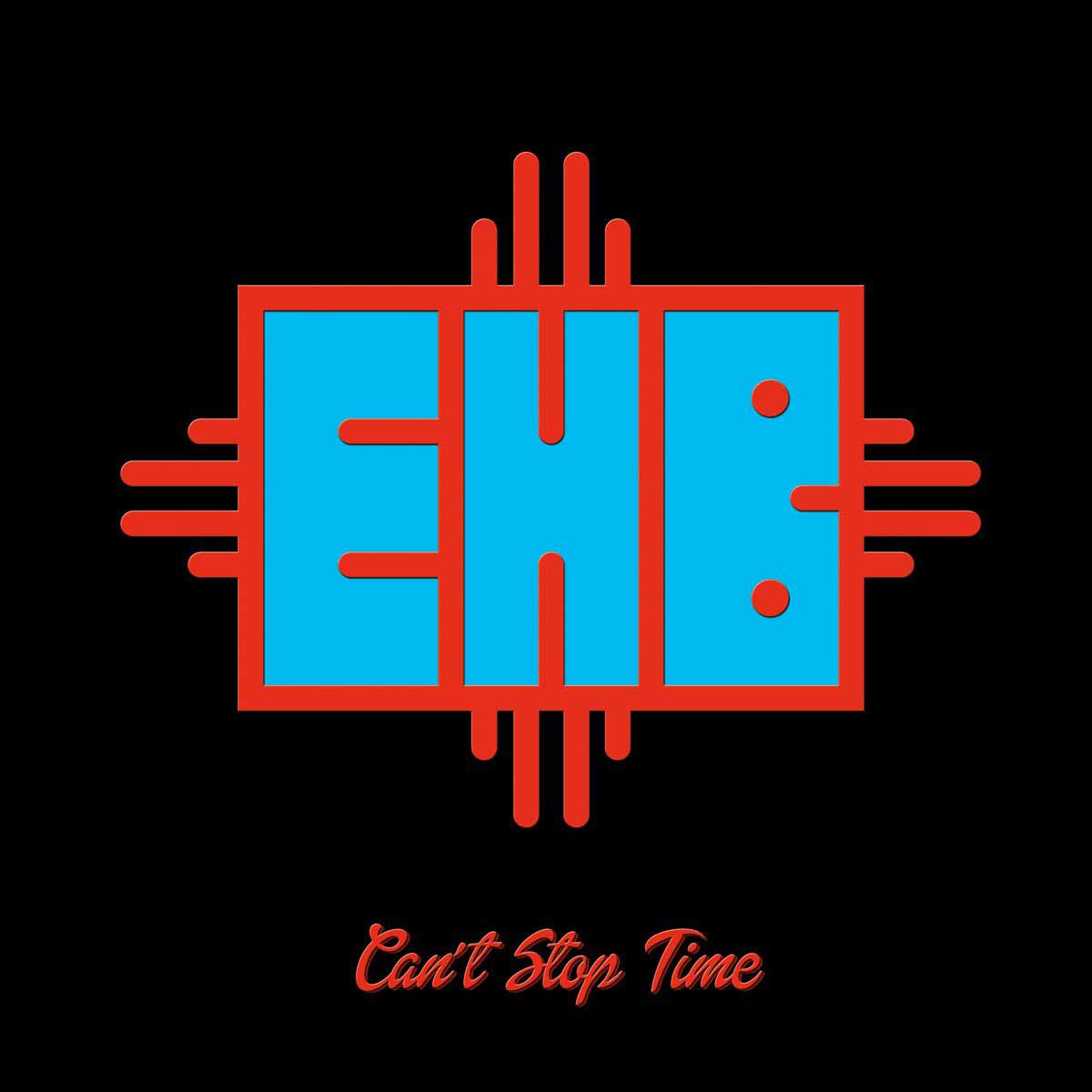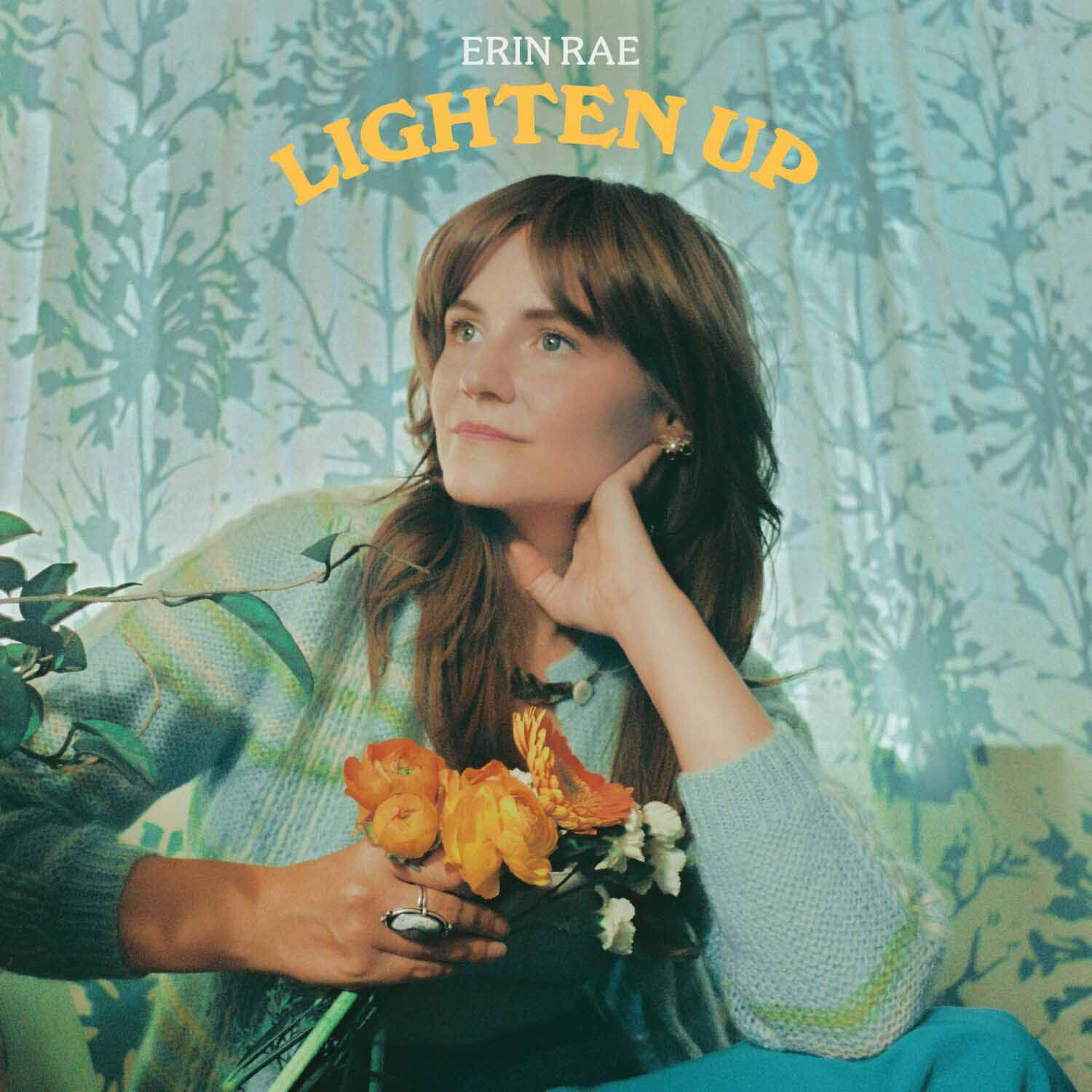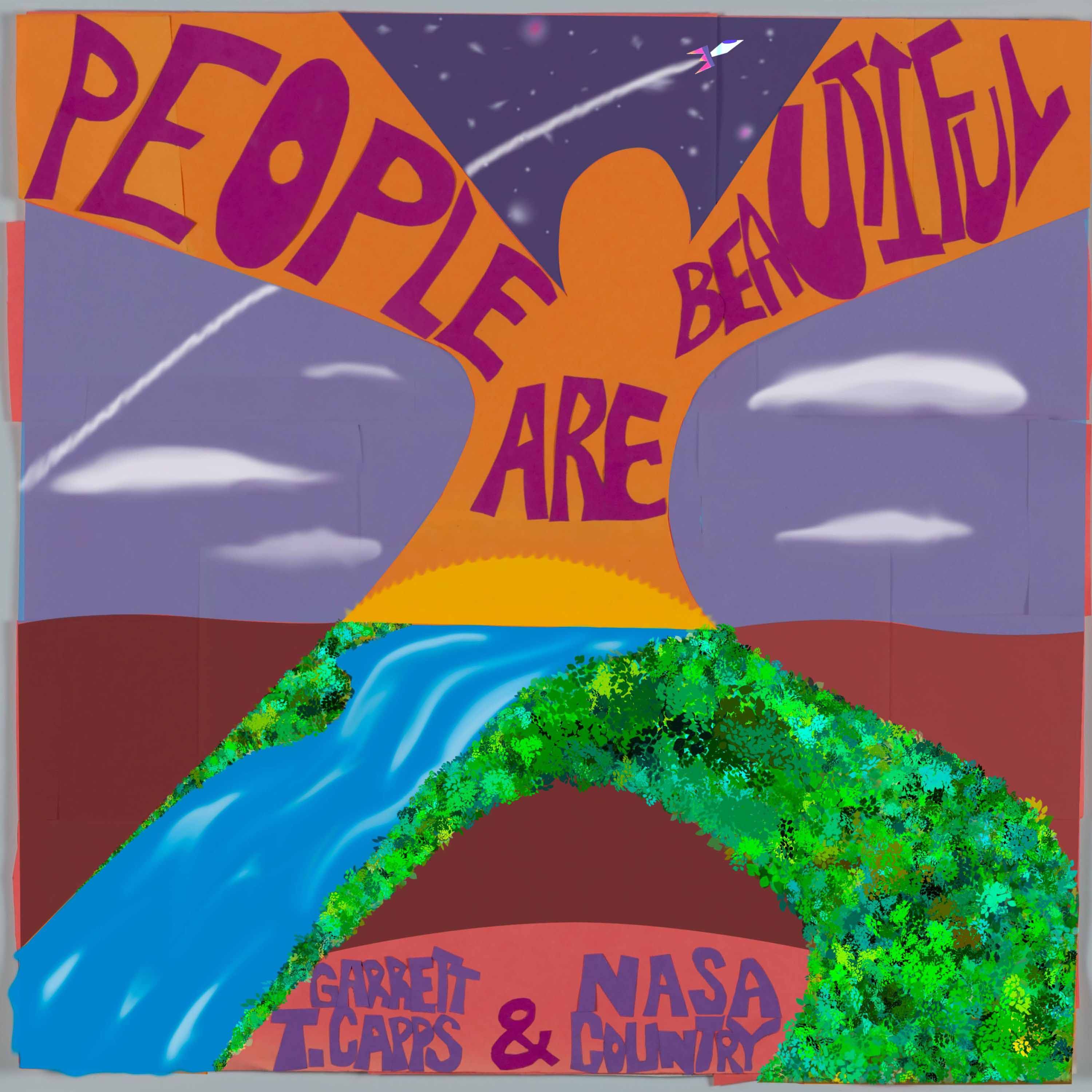 Goodnight, Texas - How Long Will It Take Them To Die
Greensky Bluegrass - Stress Dreams
Gurf Morlix - Caveman
Hackensaw Boys - Hackensaw Boys
Hank Williams - I'm Gonna Sing; The Mother's Best Gospel Radio Recordings
Have Gun, Will Travel - Silver Sounds
Heathen Apostles - Bloodgrass, Vol. 3 & 4
Hermanos Gutierrez - El Bueno Y El Malo
Hurray For The Riff Raff - Life on Earth
Iain Matthews - Fake Tan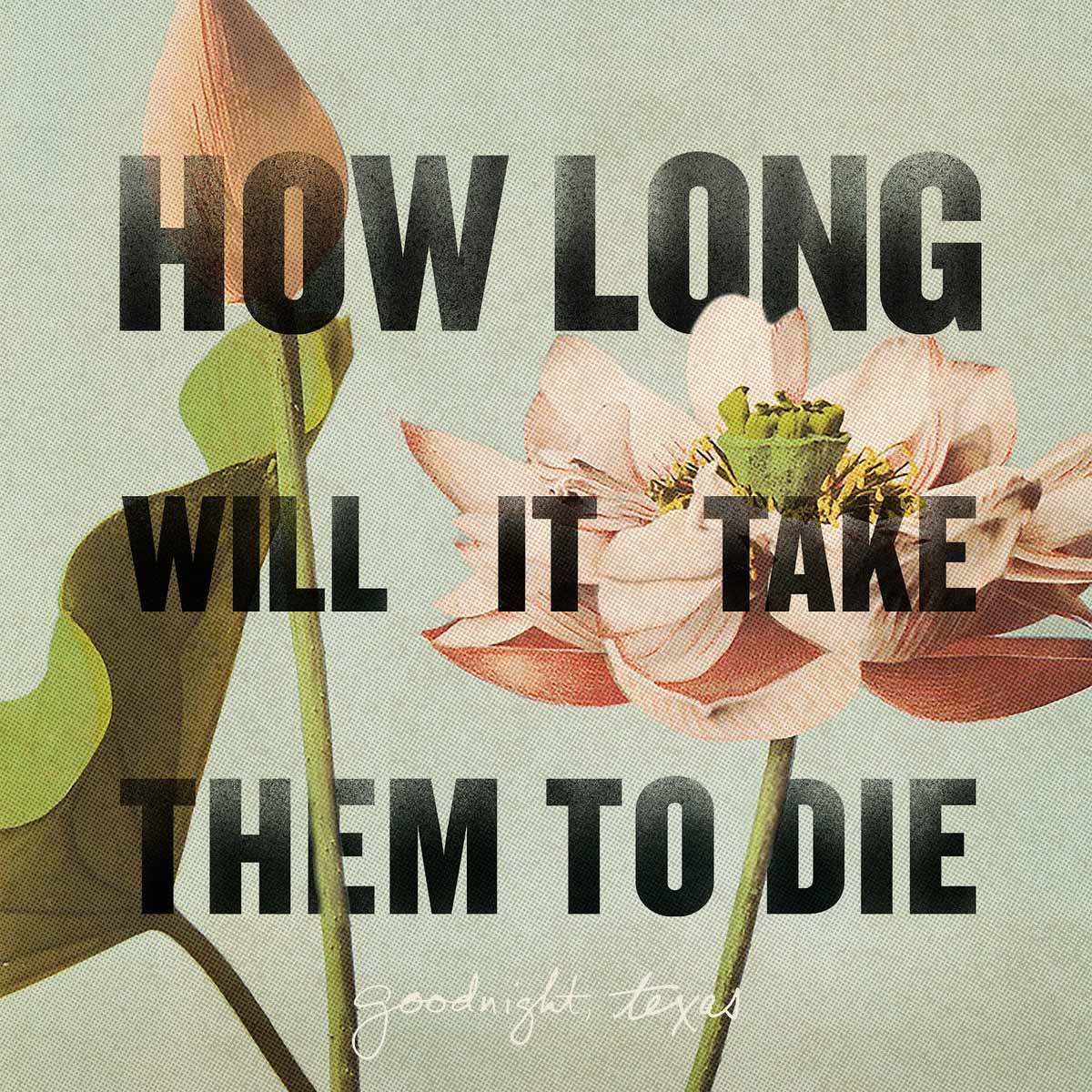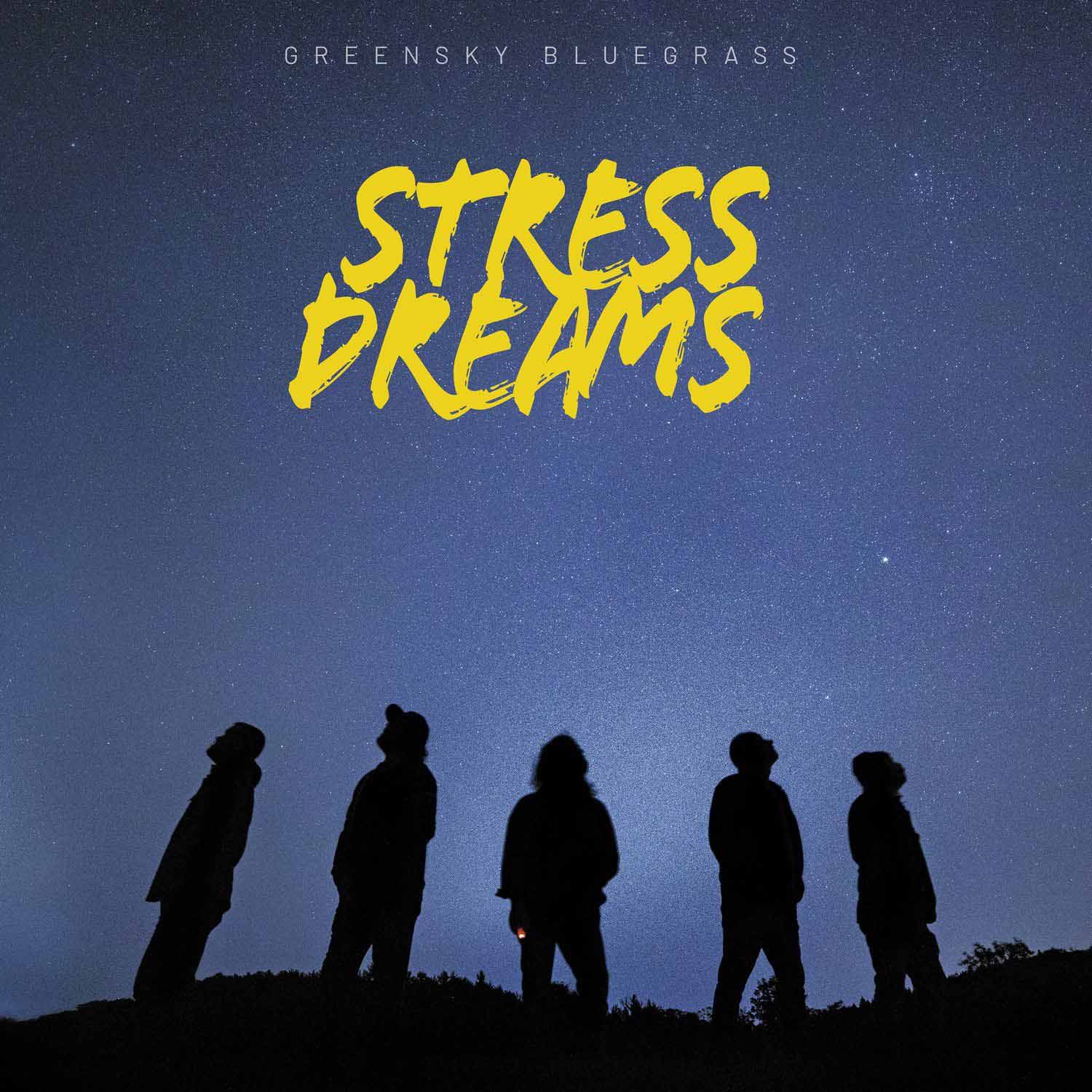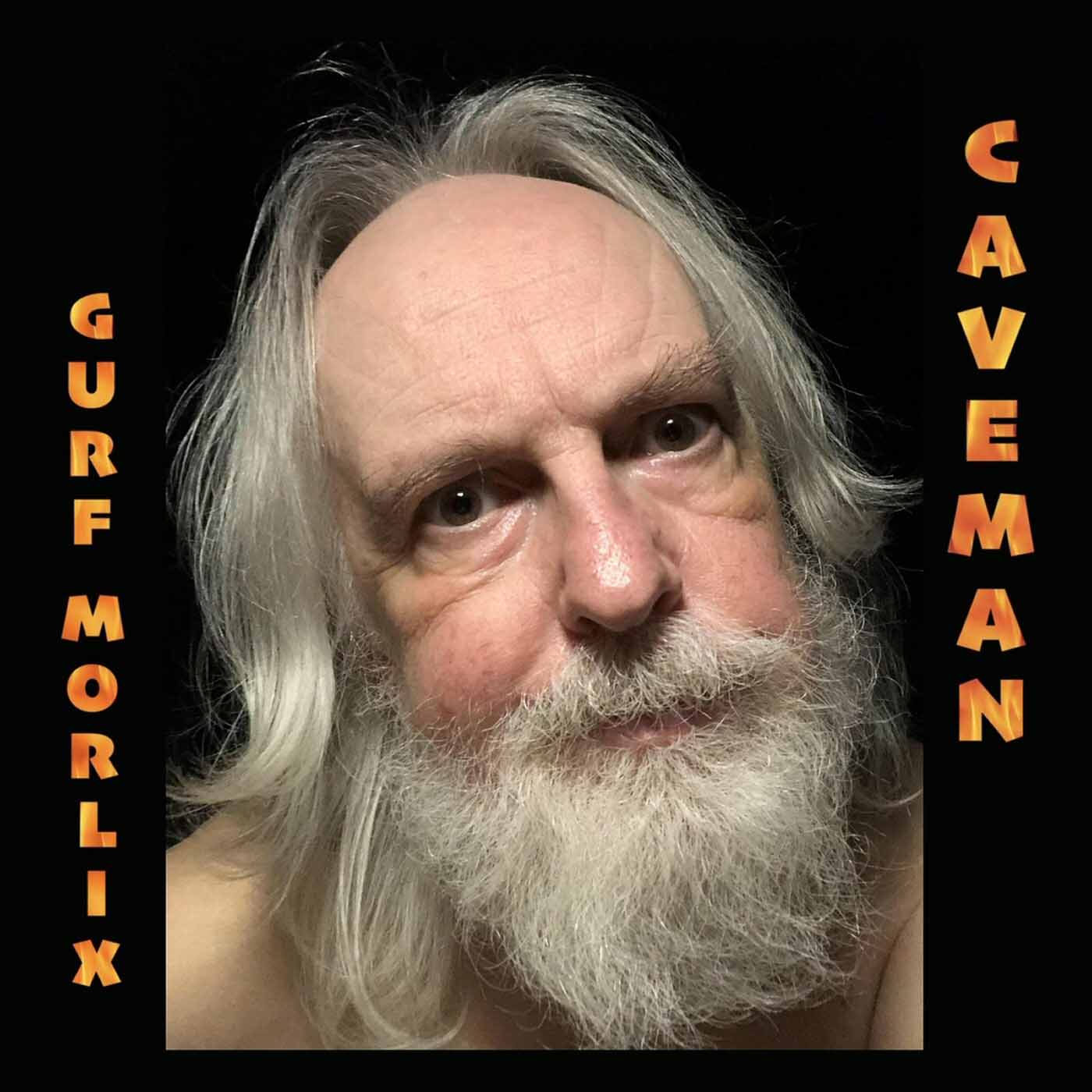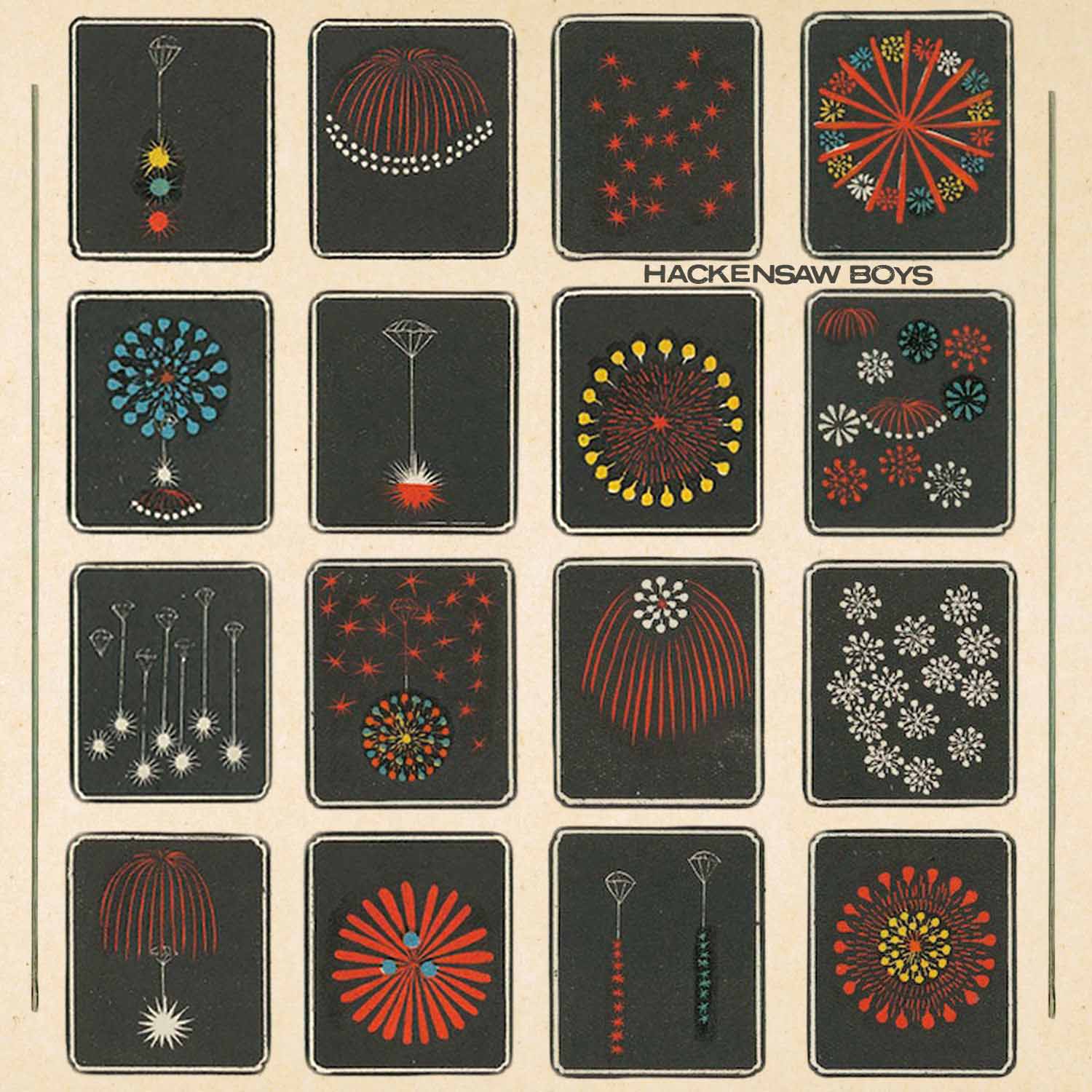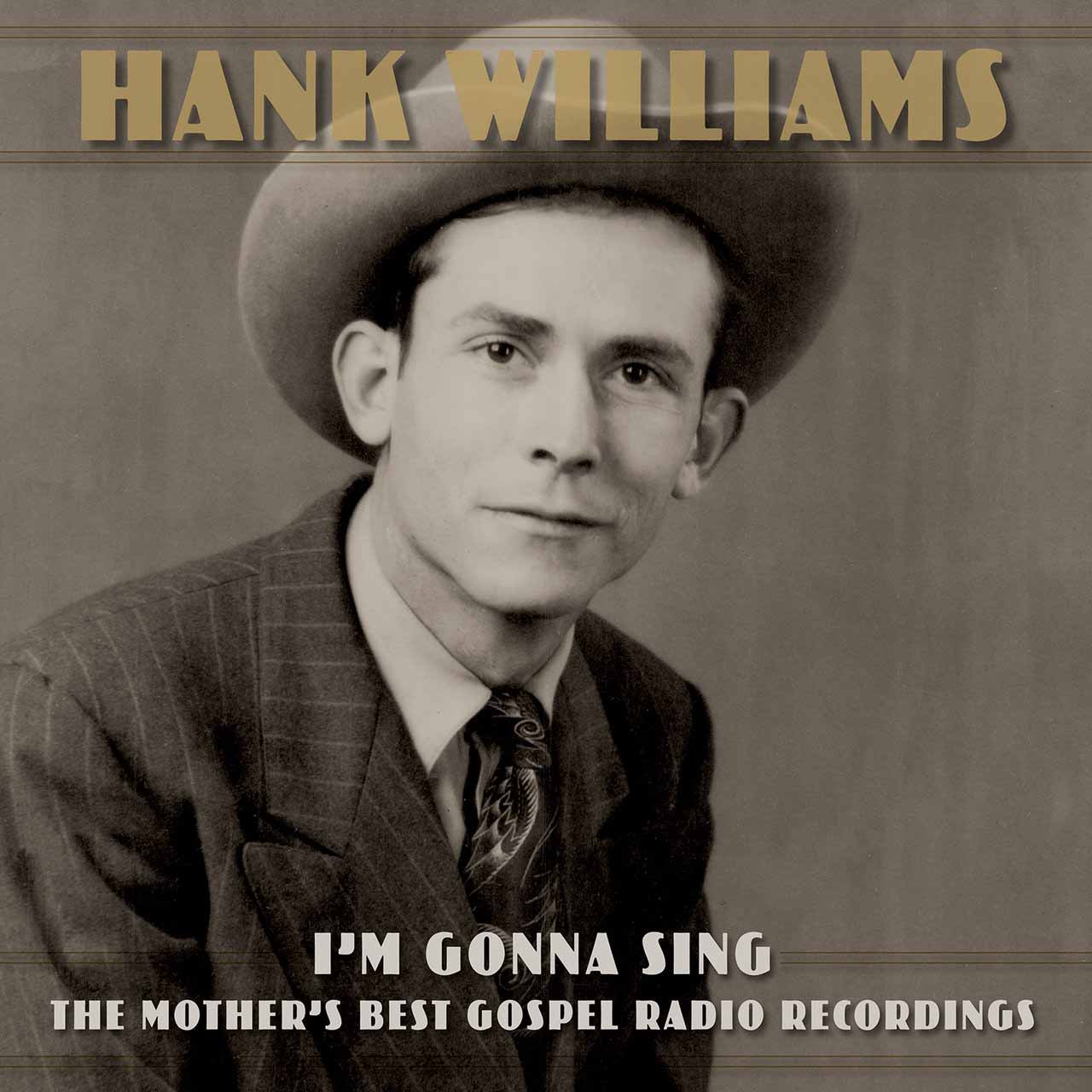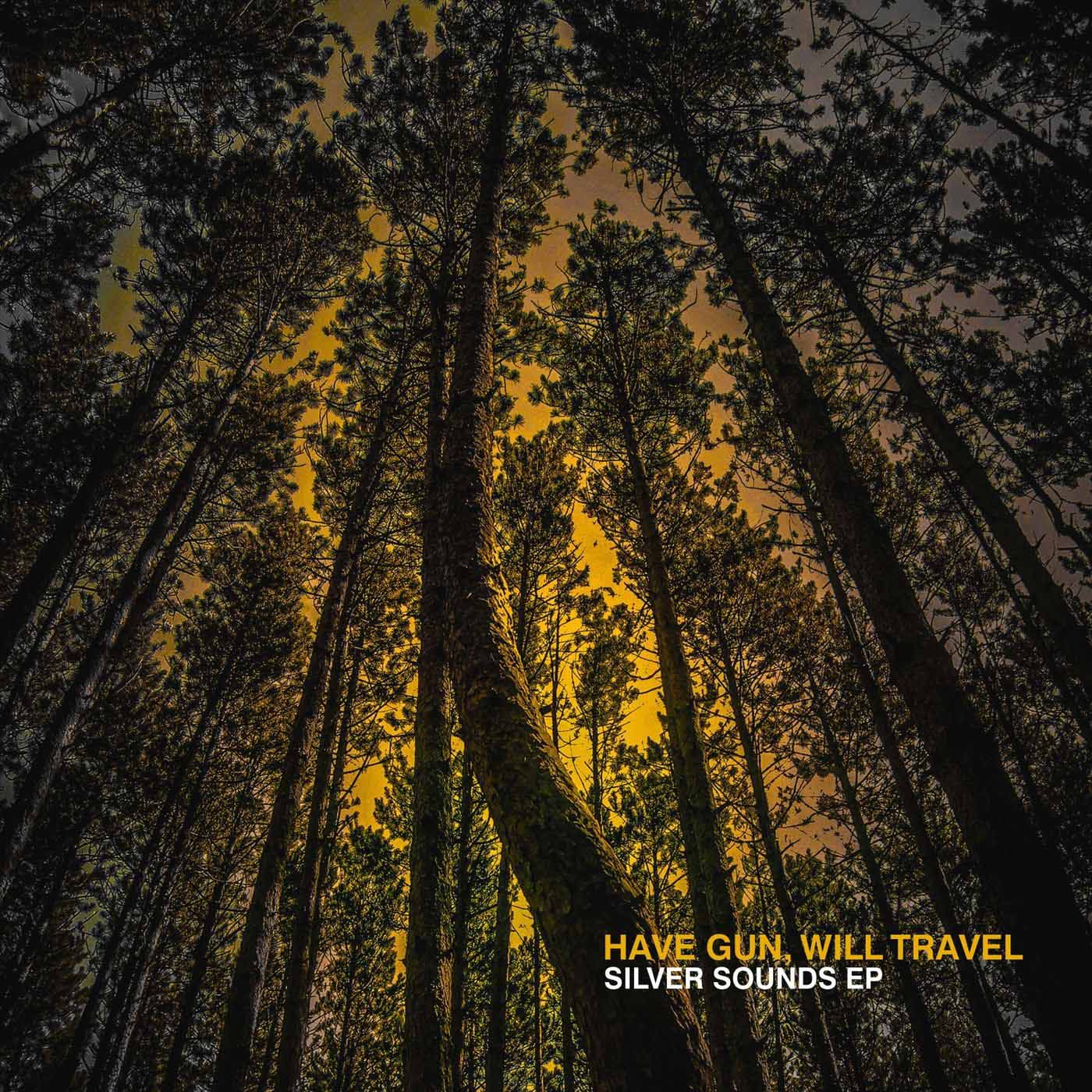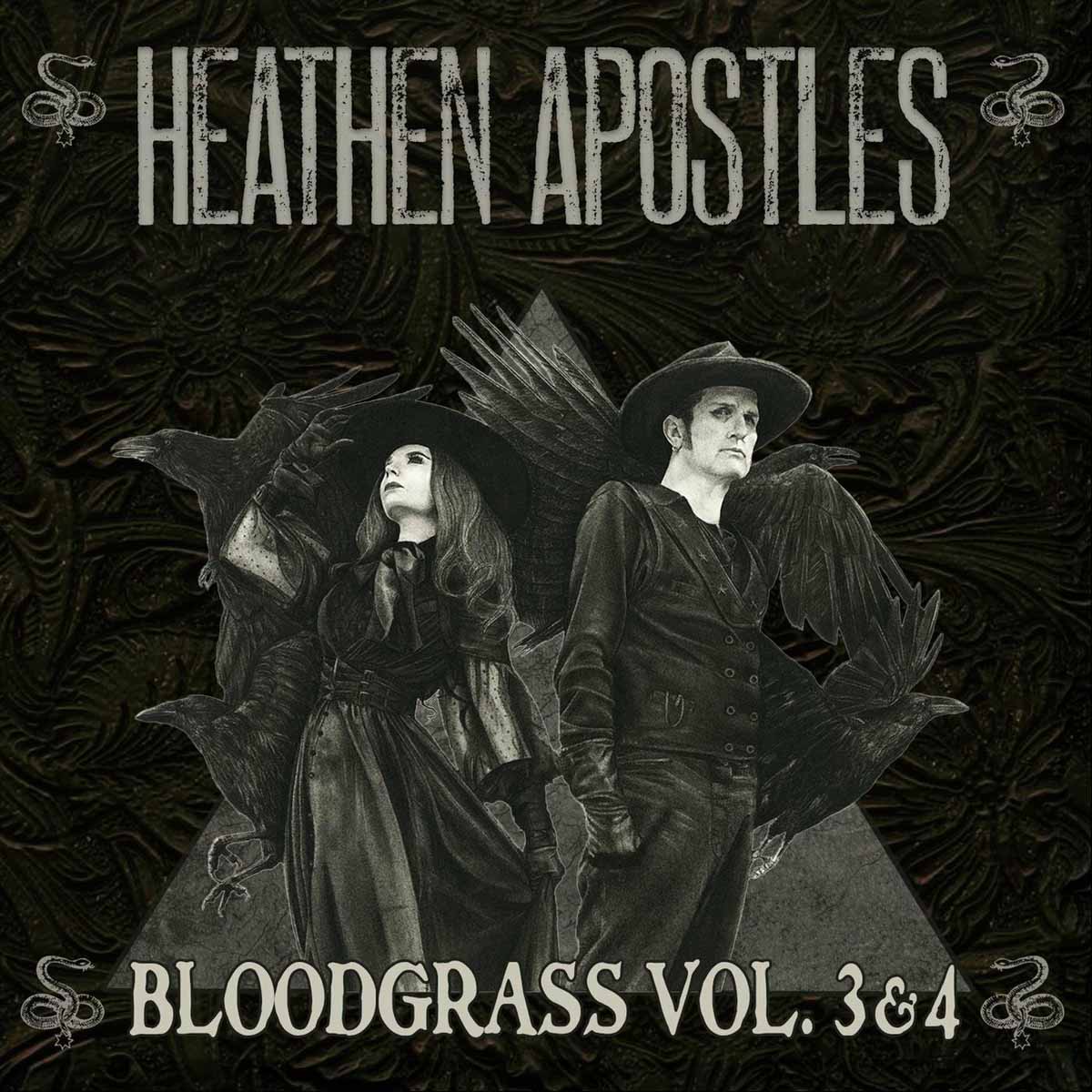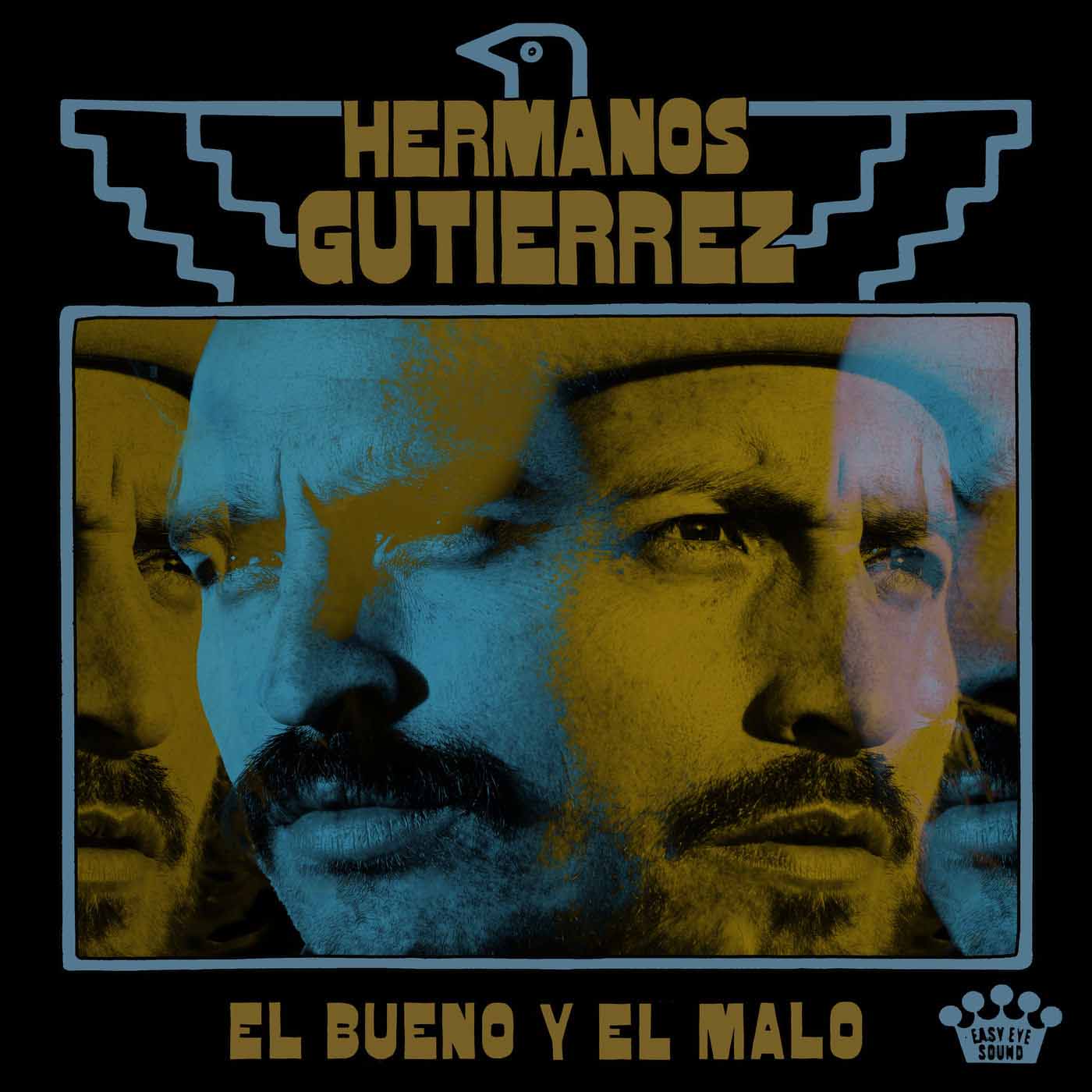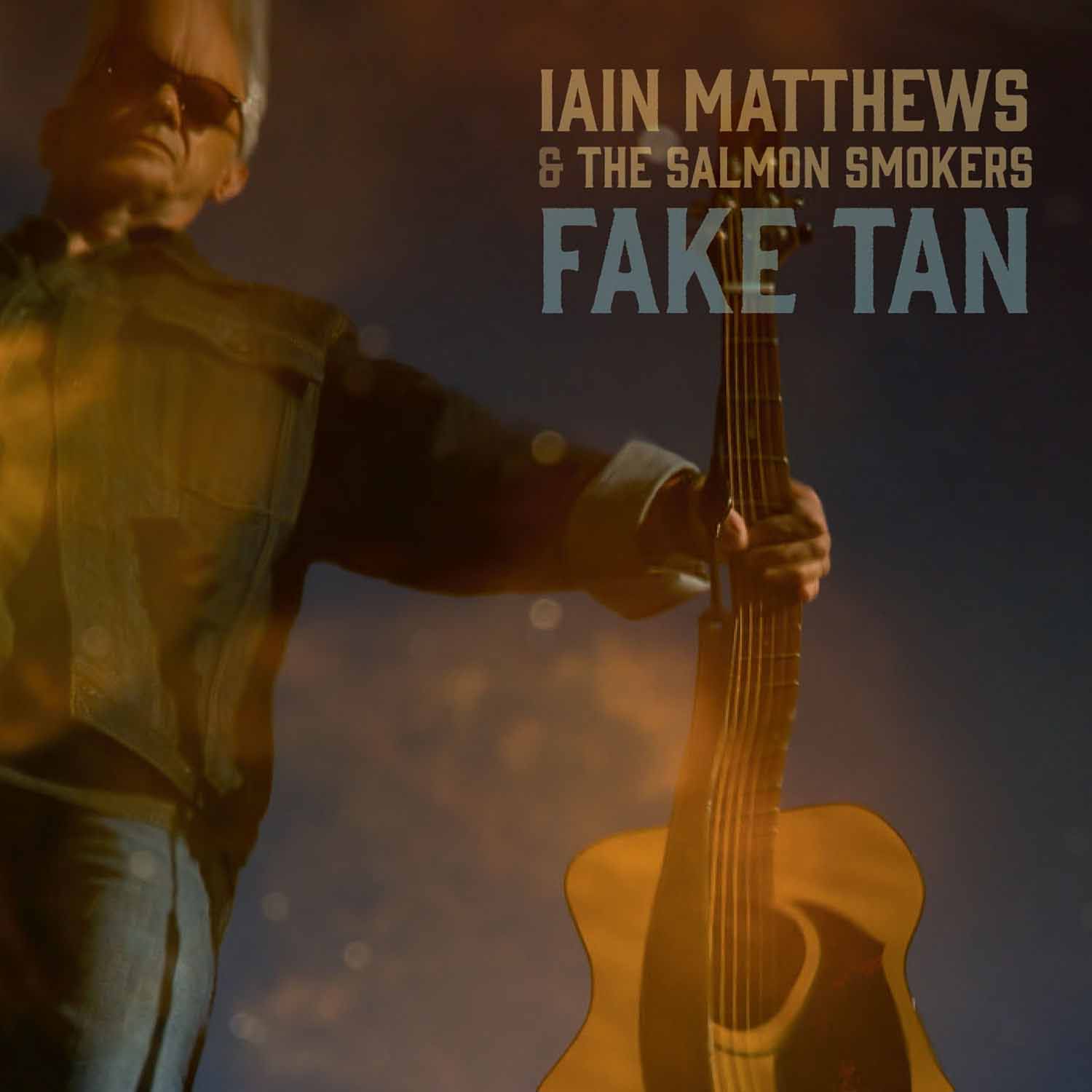 Jack White - Entering Heaven Alive
Jeff Tweedy - Chelsea Walls
Jeffrey Halford and the Healers - Soul Crusade
Jeffrey Martin - Jeffrey Martin OurVinyl Sessions
Jerry Jeff Walker - Viva Terlingua
Joan Shelley - The Spur
Joe Purdy - Desert Outtakes Volume 1 Folk-Slinger
John Doe - Fables in a Foreign Land
John Fullbright - The Liar
John Fusco - Borderlands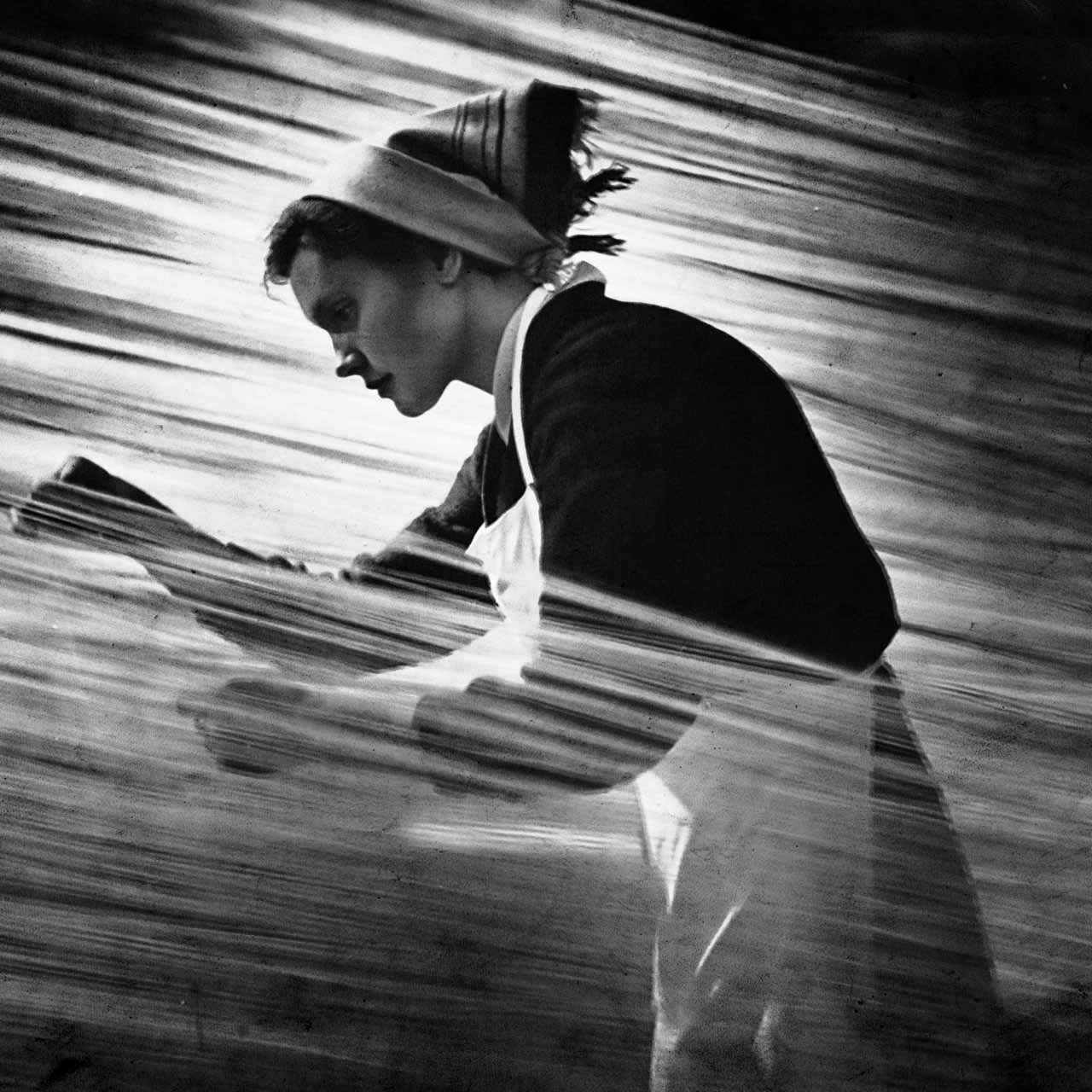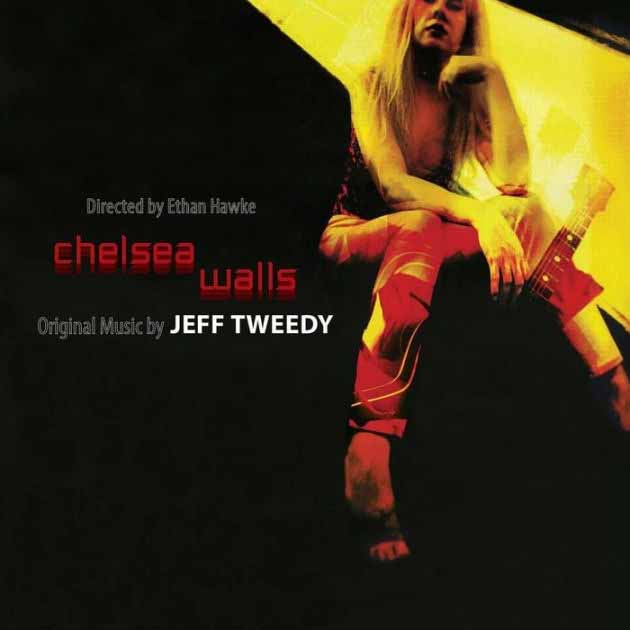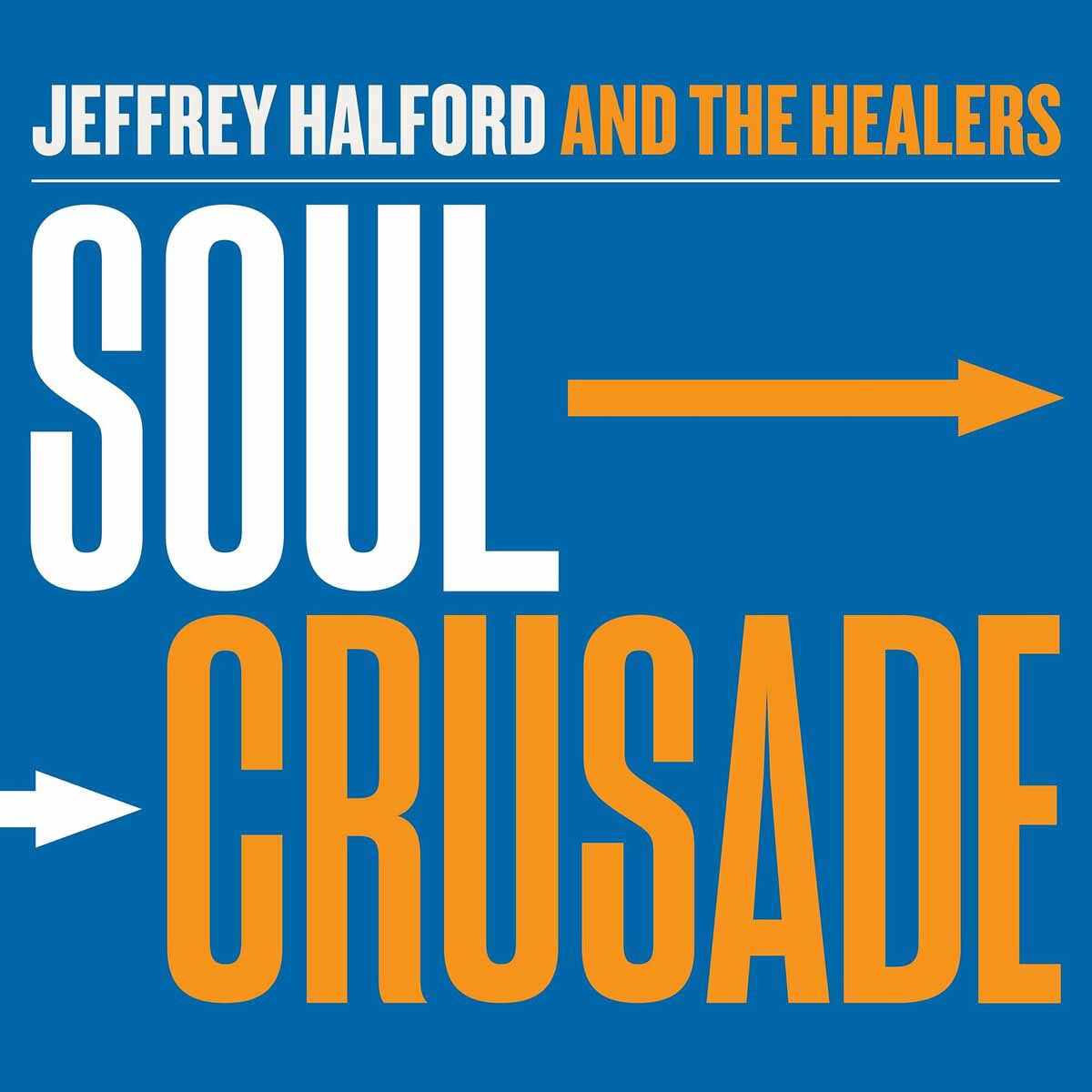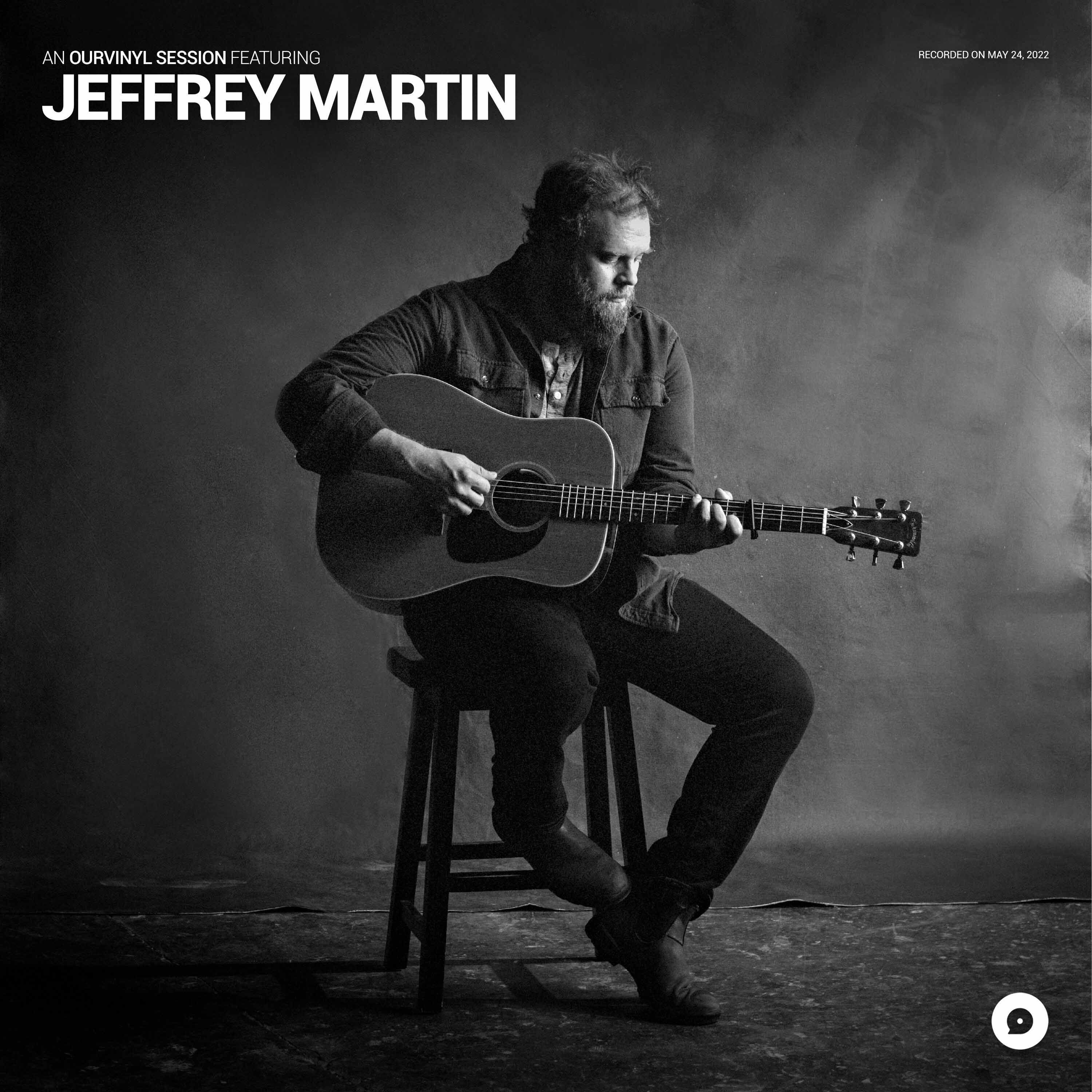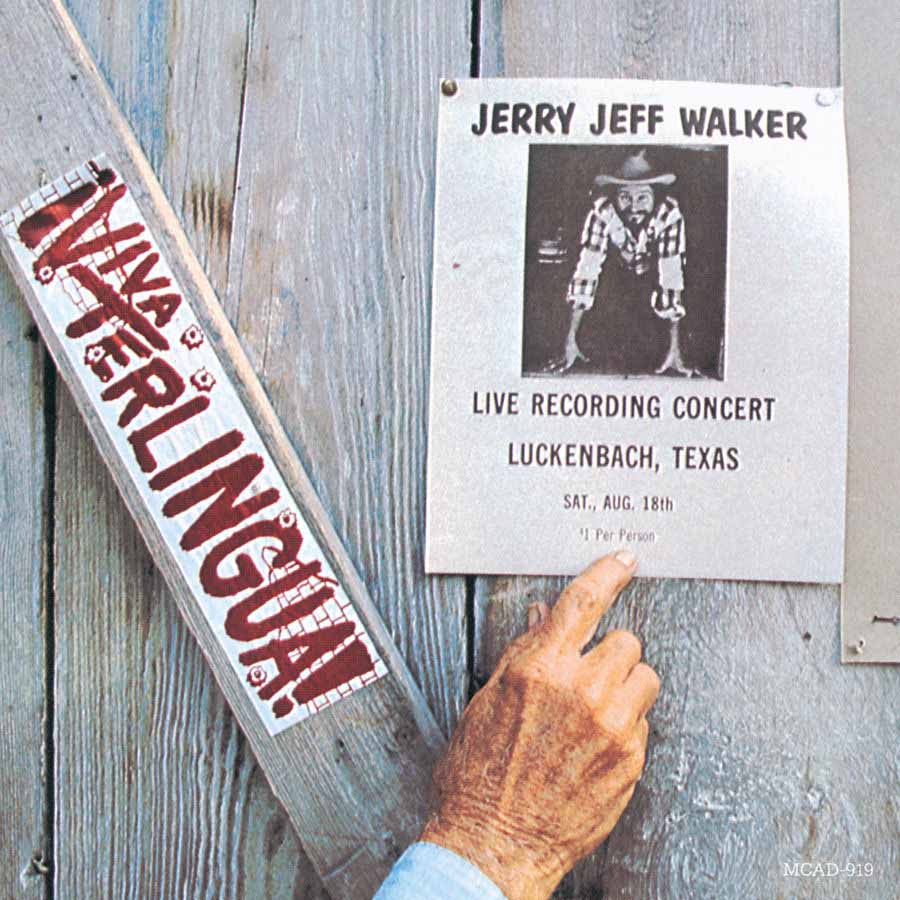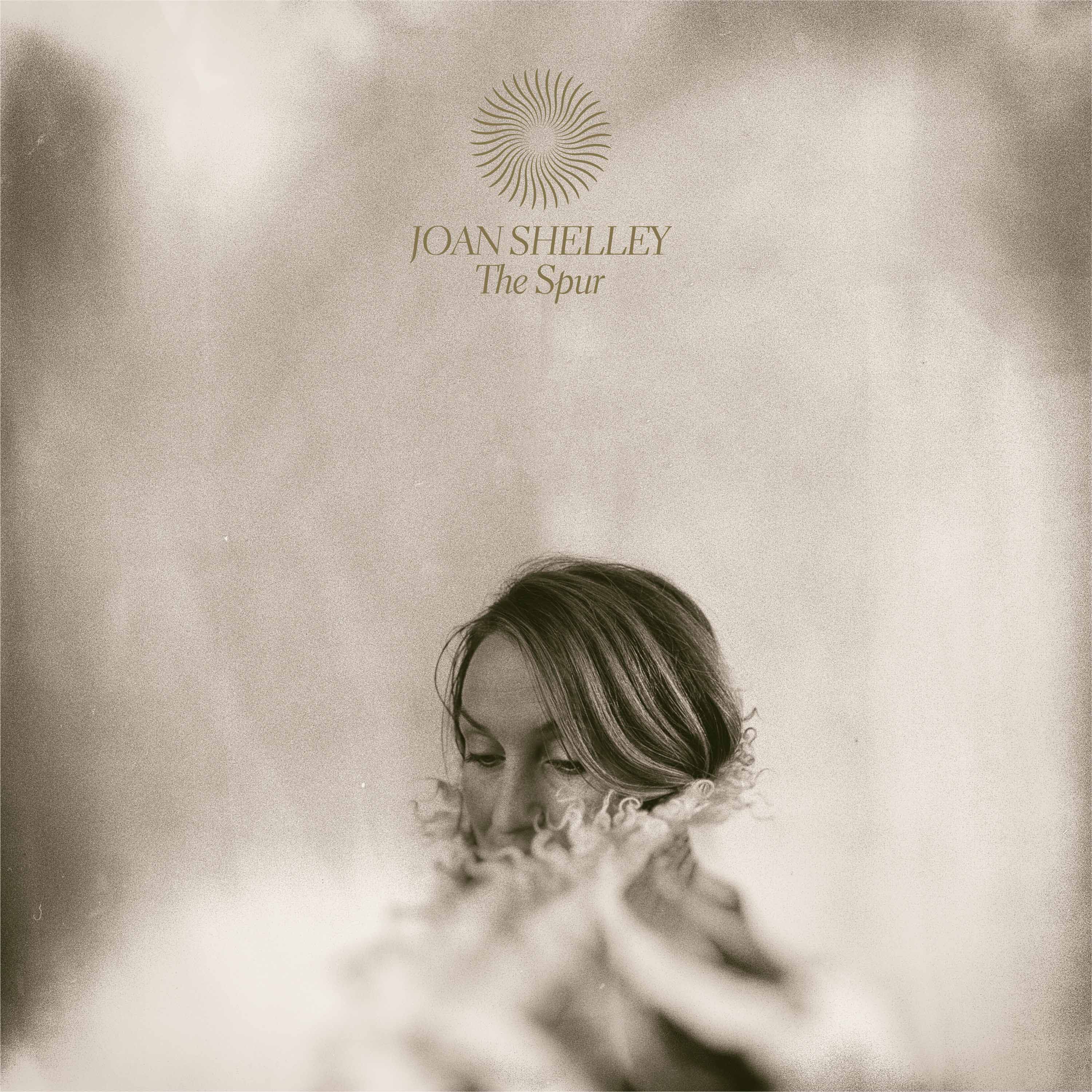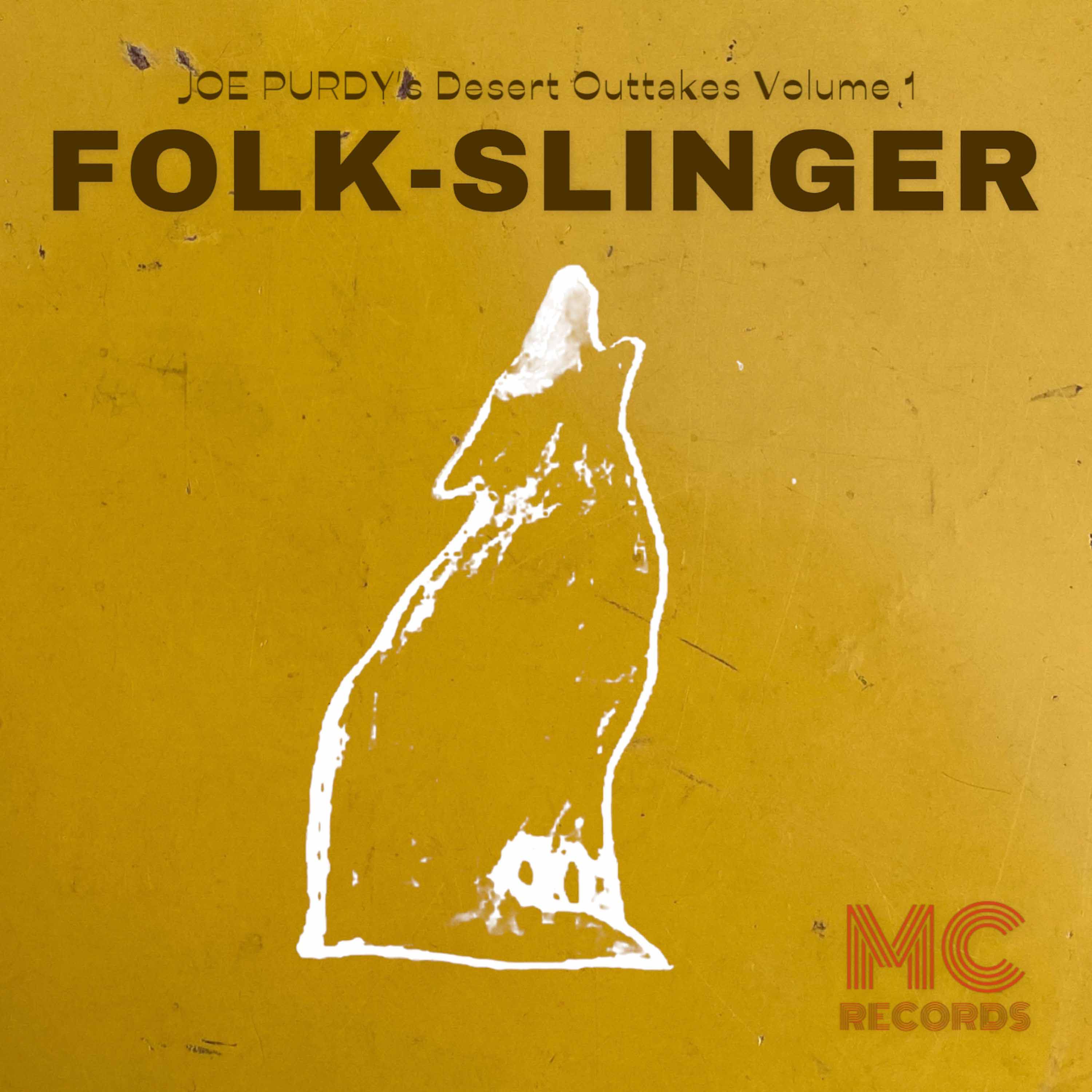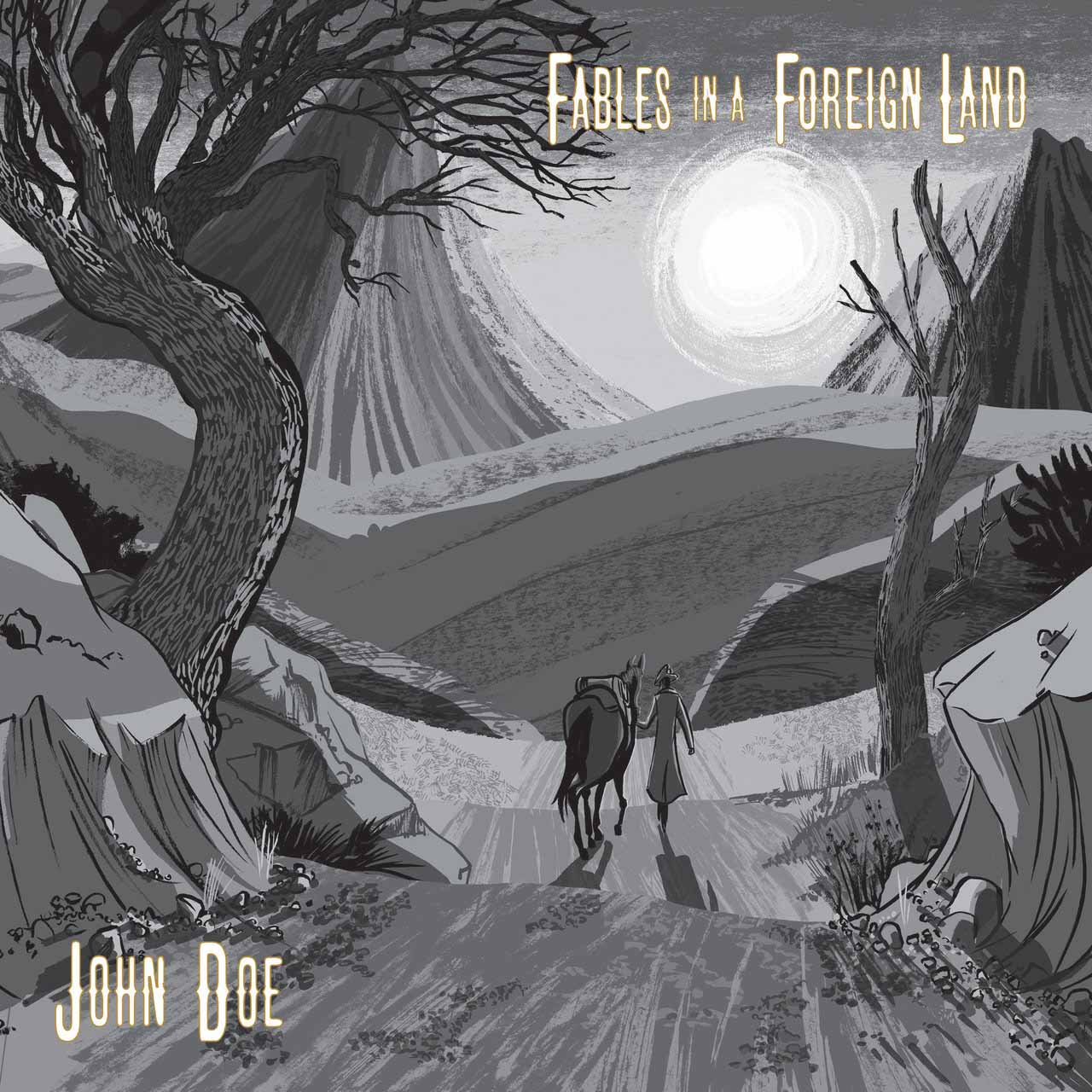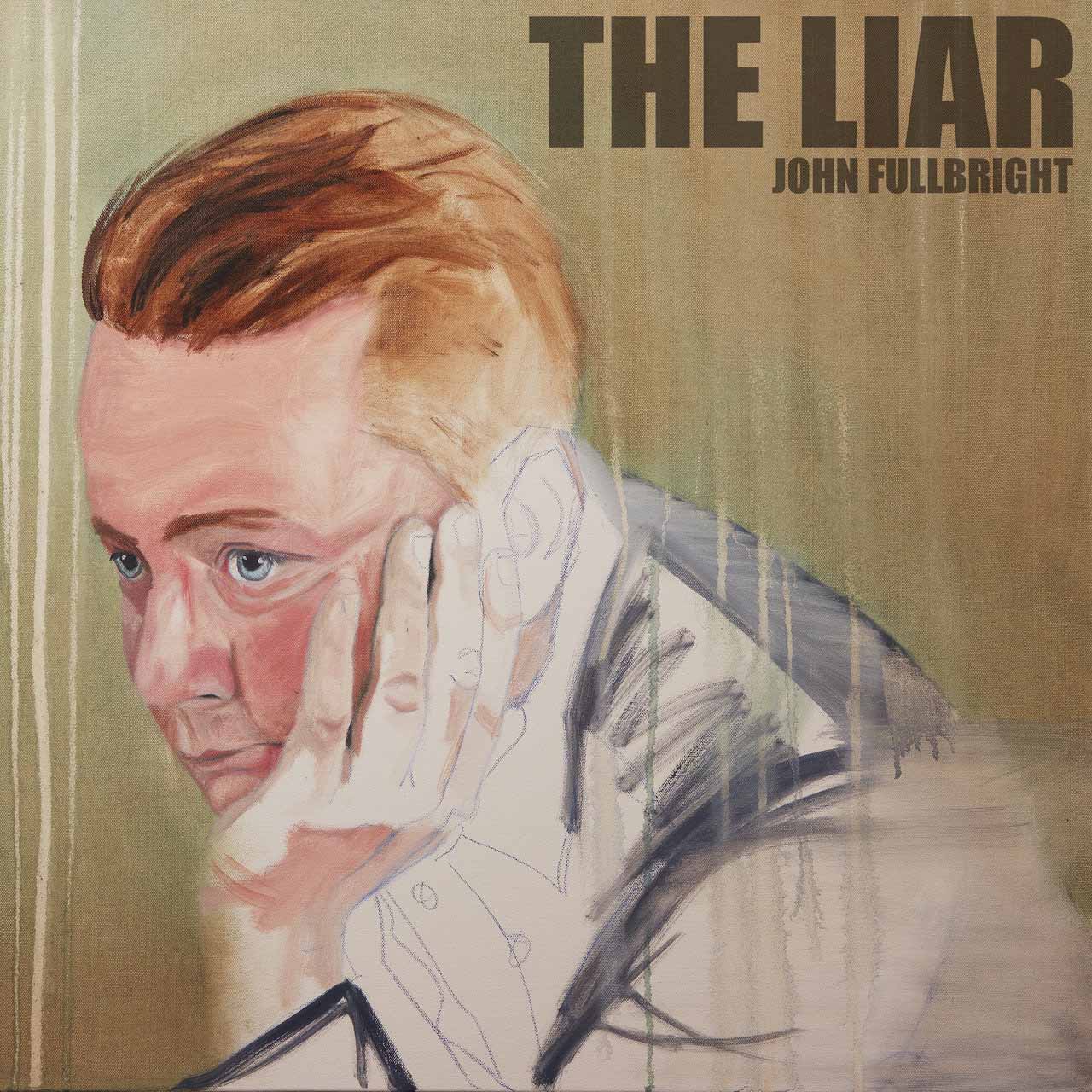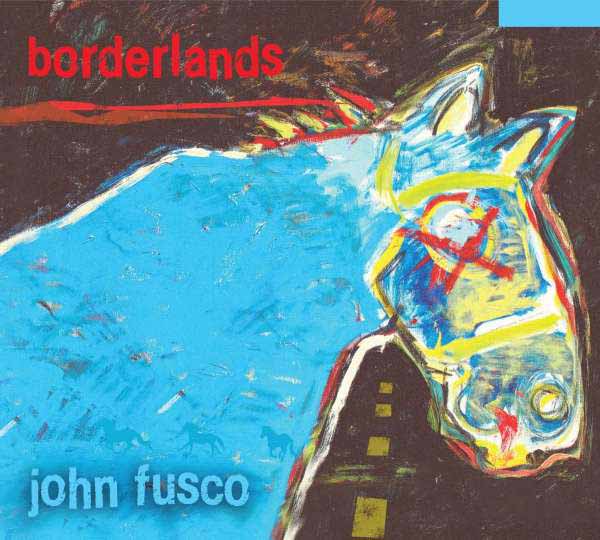 John Mayall - The Sun Is Shining Down
John Mellencamp - Strictly A One-Eyed Jack
Johnny Doe - Johnny Doe Sings the Hits of Johnny Cash ( Remaster from the Original Alshire Tapes)
Joseph Huber - The Downtowner
Judy Collins - Spellbound
Julianna Riolino - All Blue
Kieran Kane & Rayna Gellert - The Flowers That Bloom in Spring
Kurt Vile - (watch my moves)
Larkin Poe - Blood Harmony
Lost Dog Street Band - Glory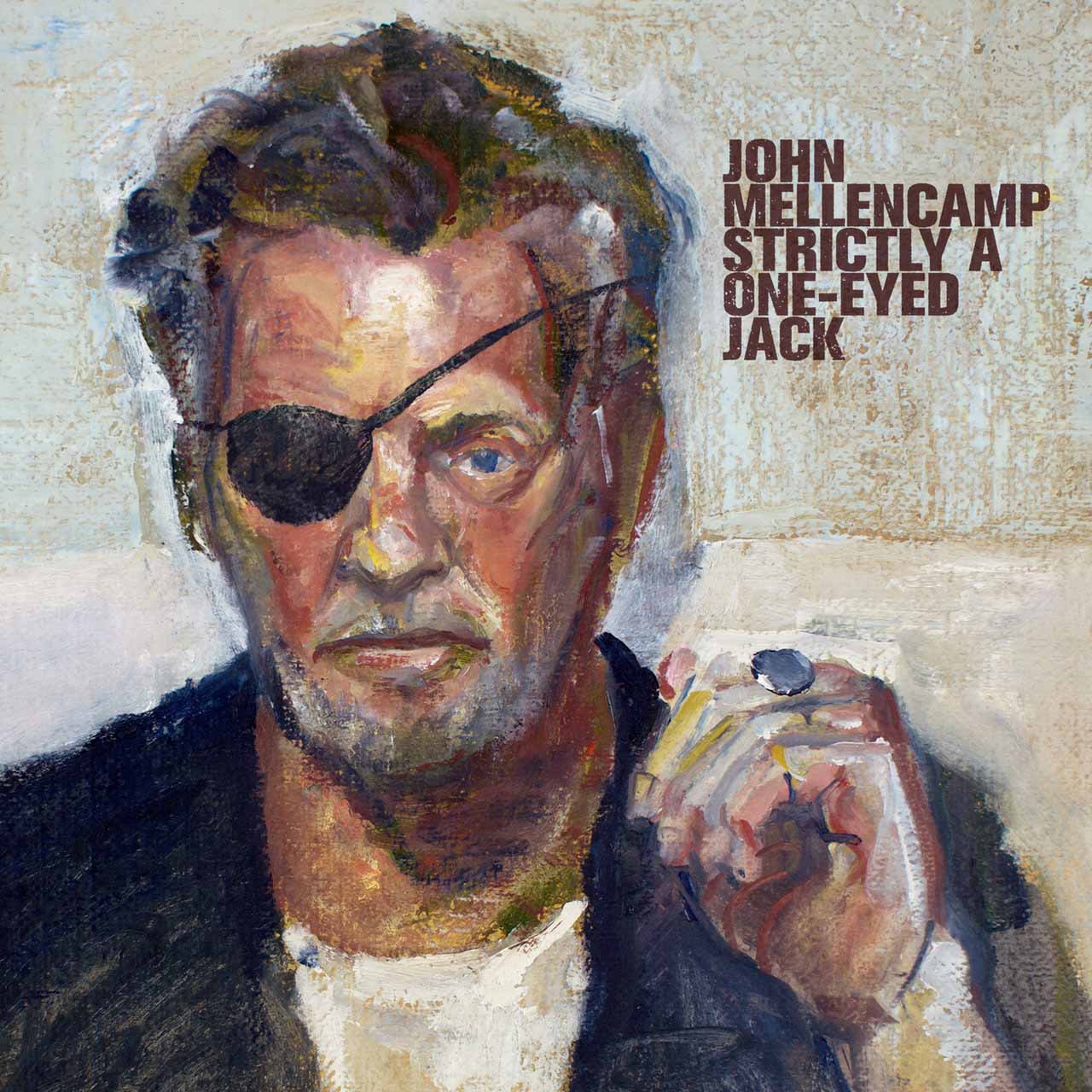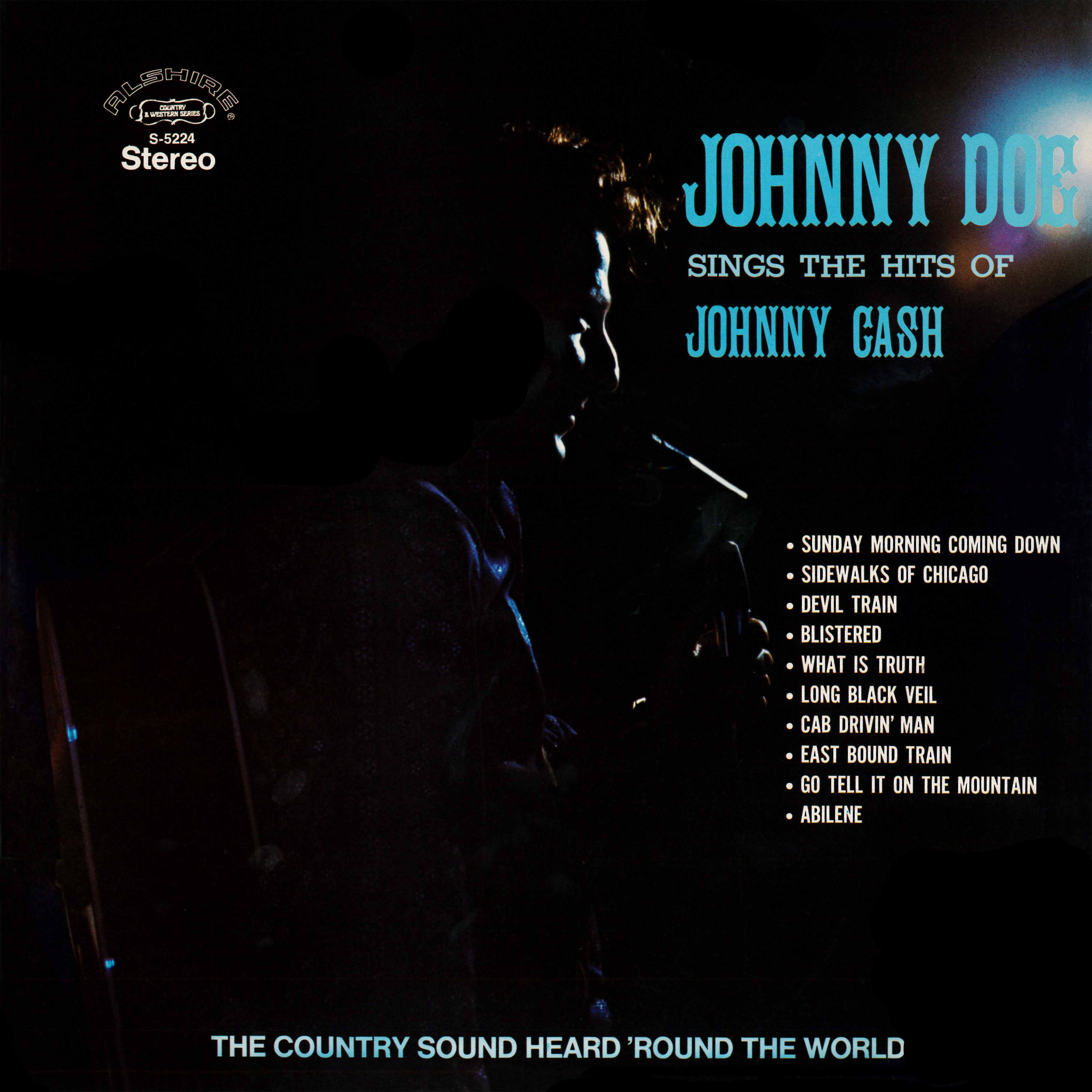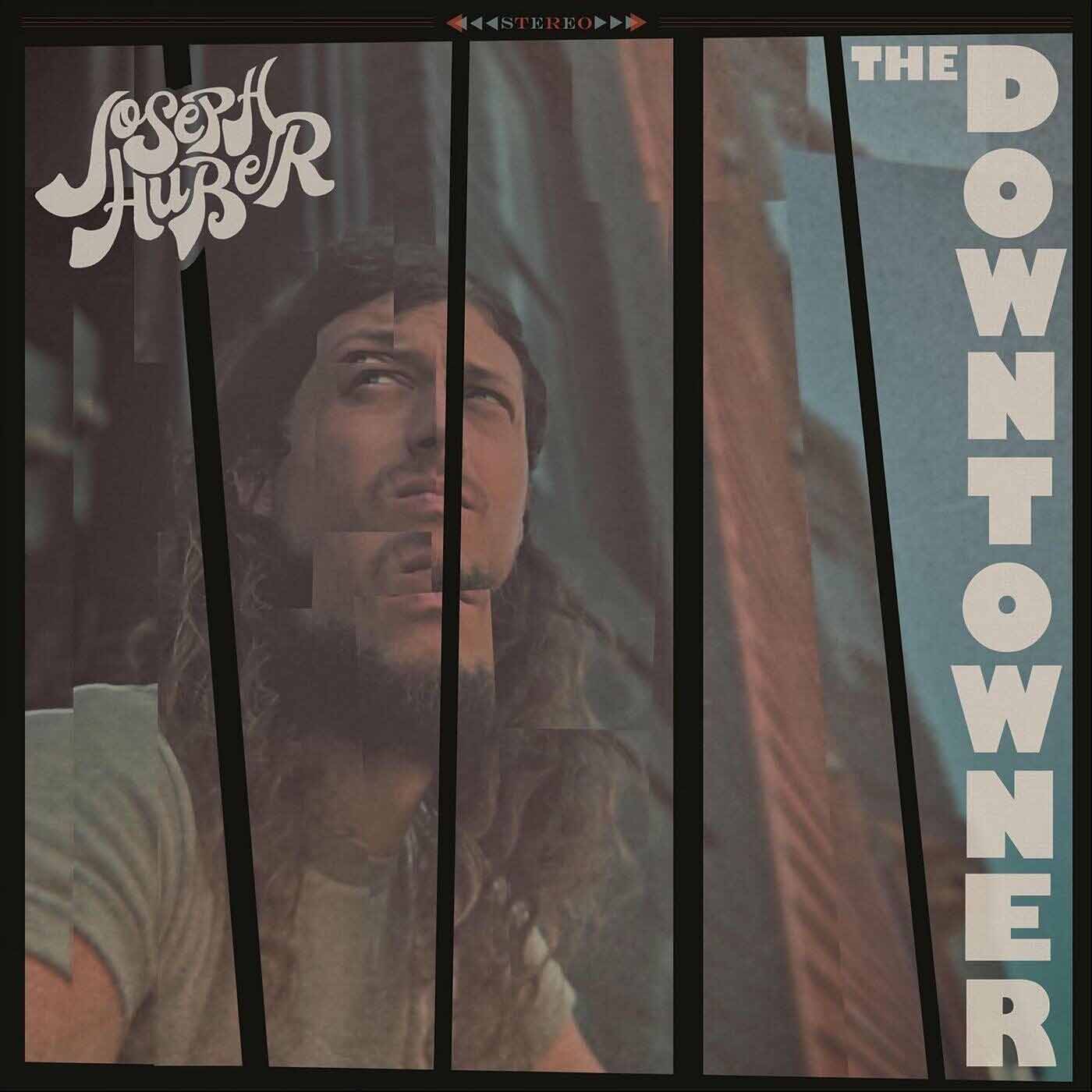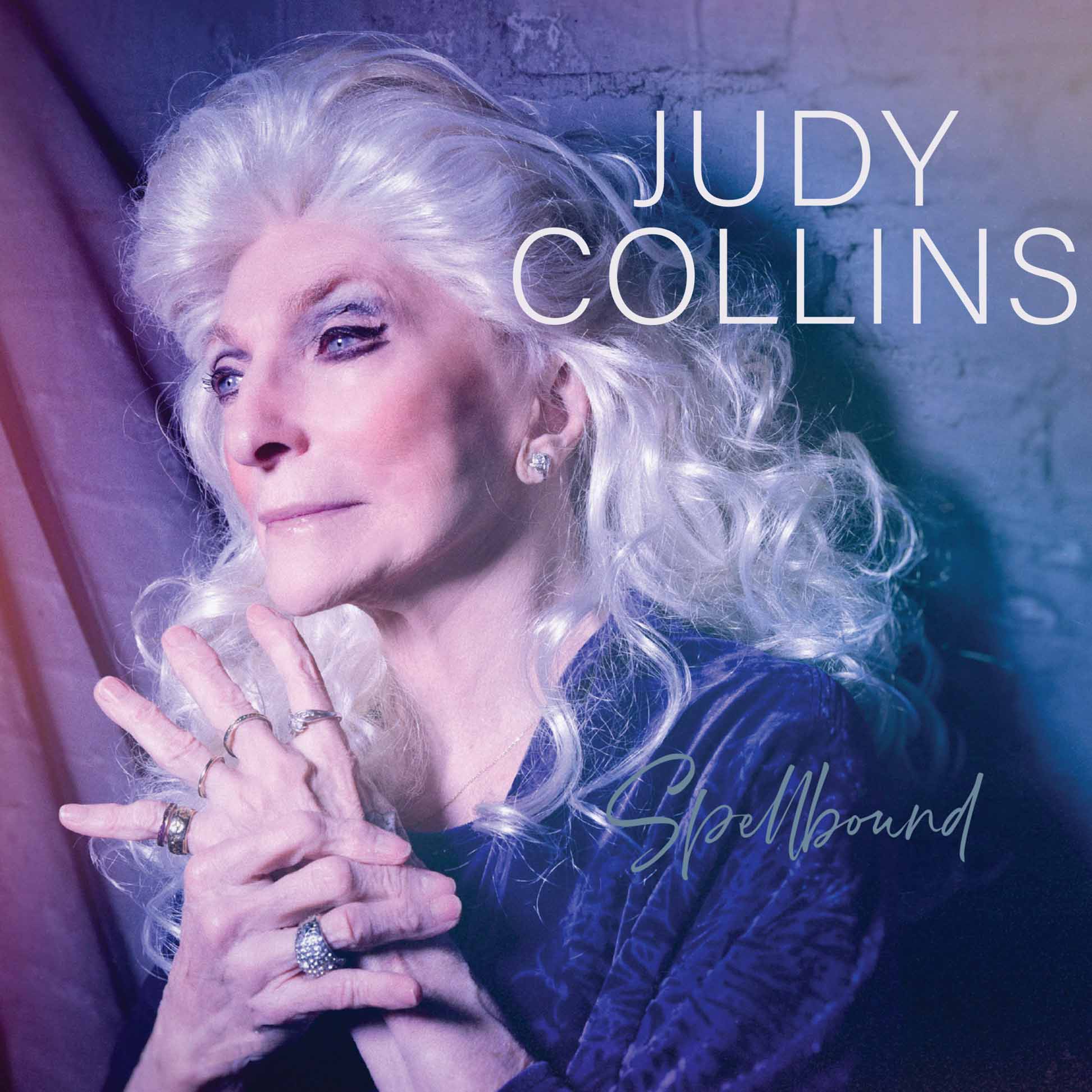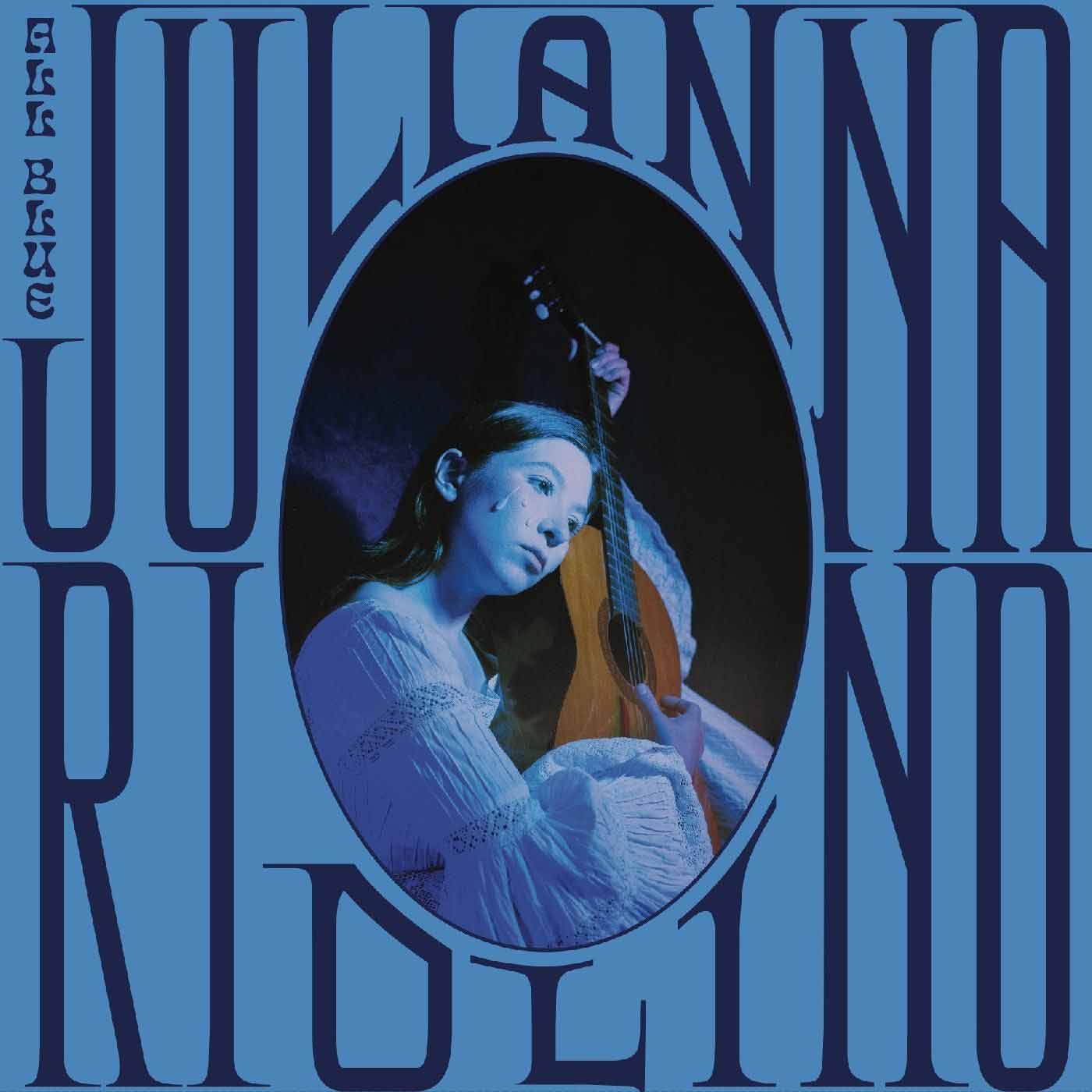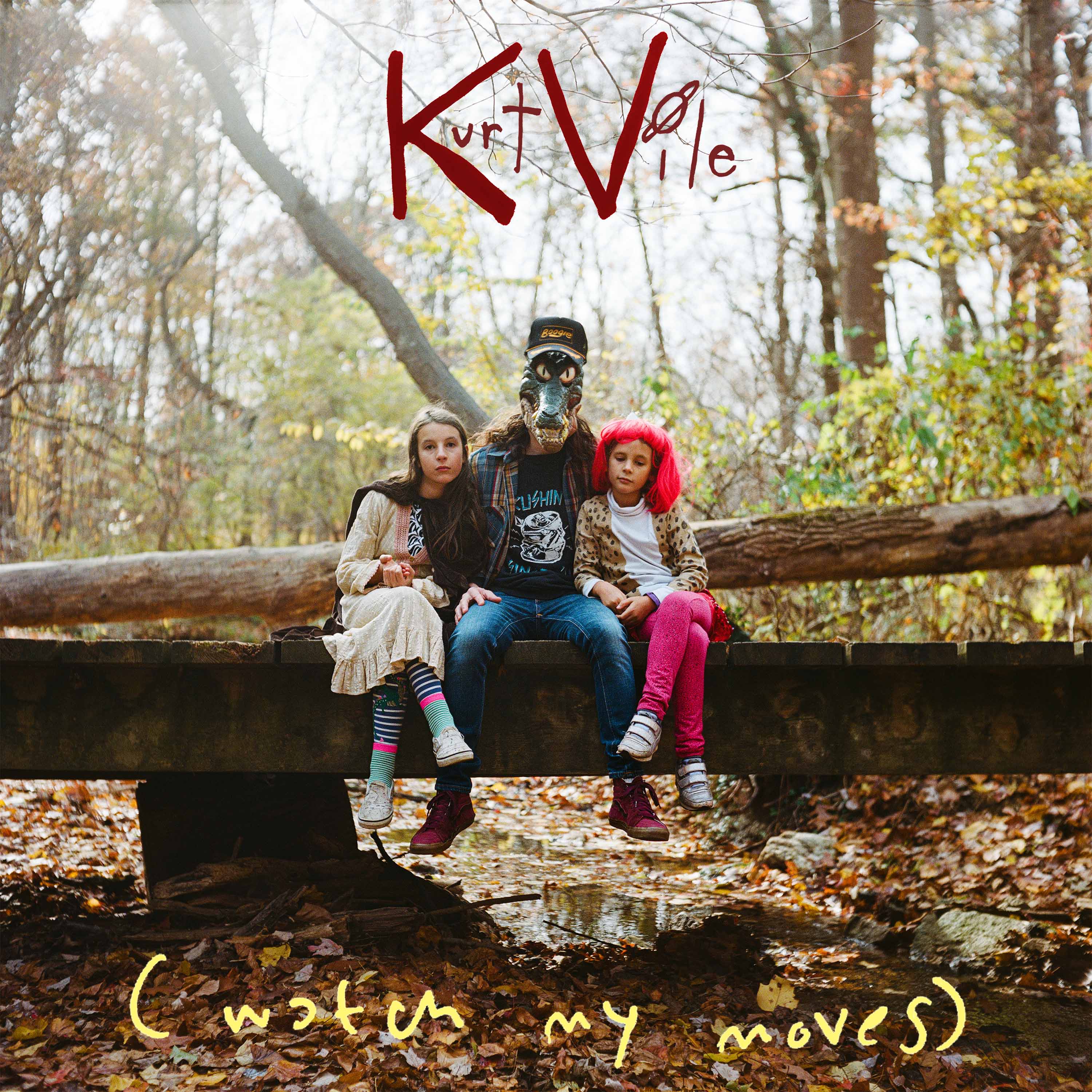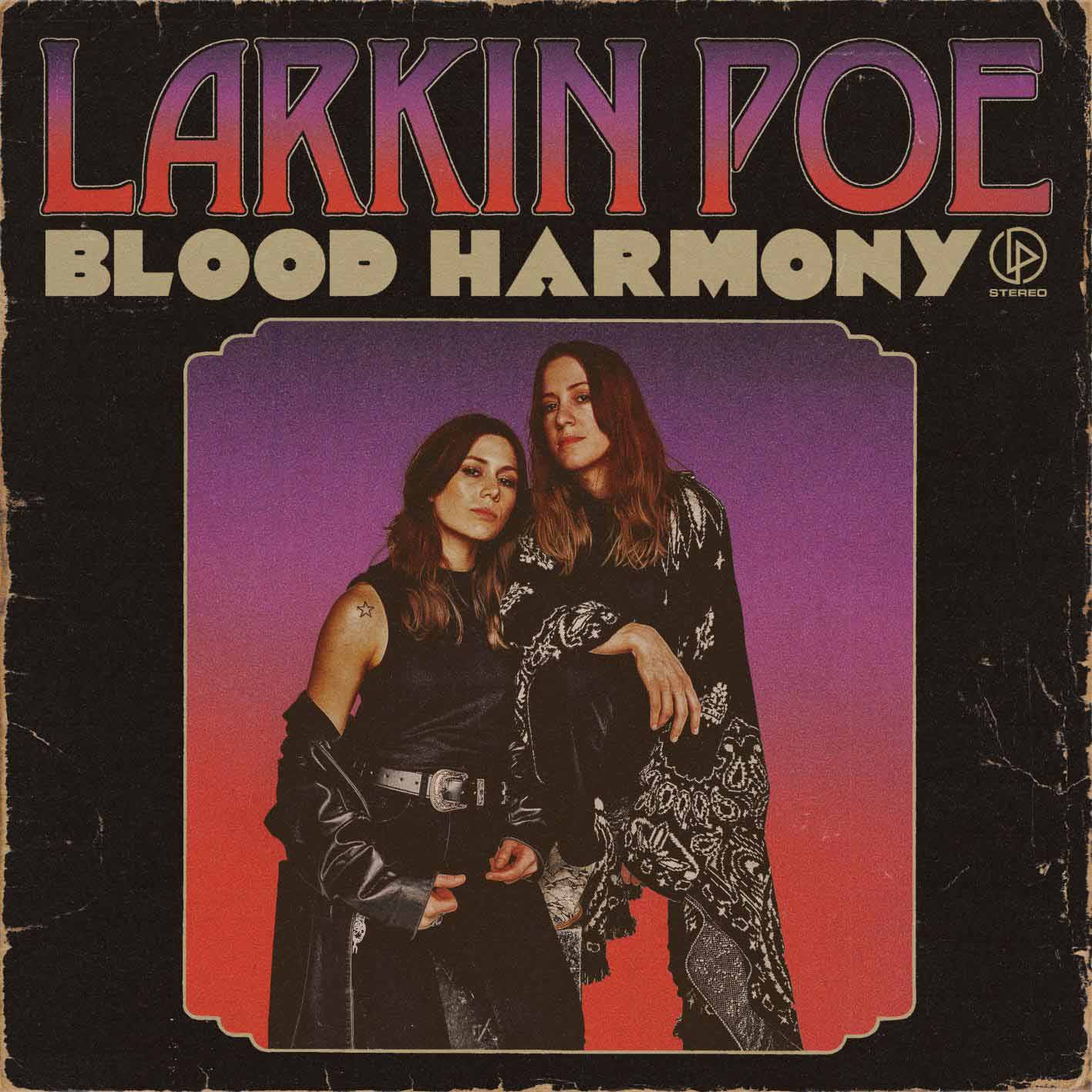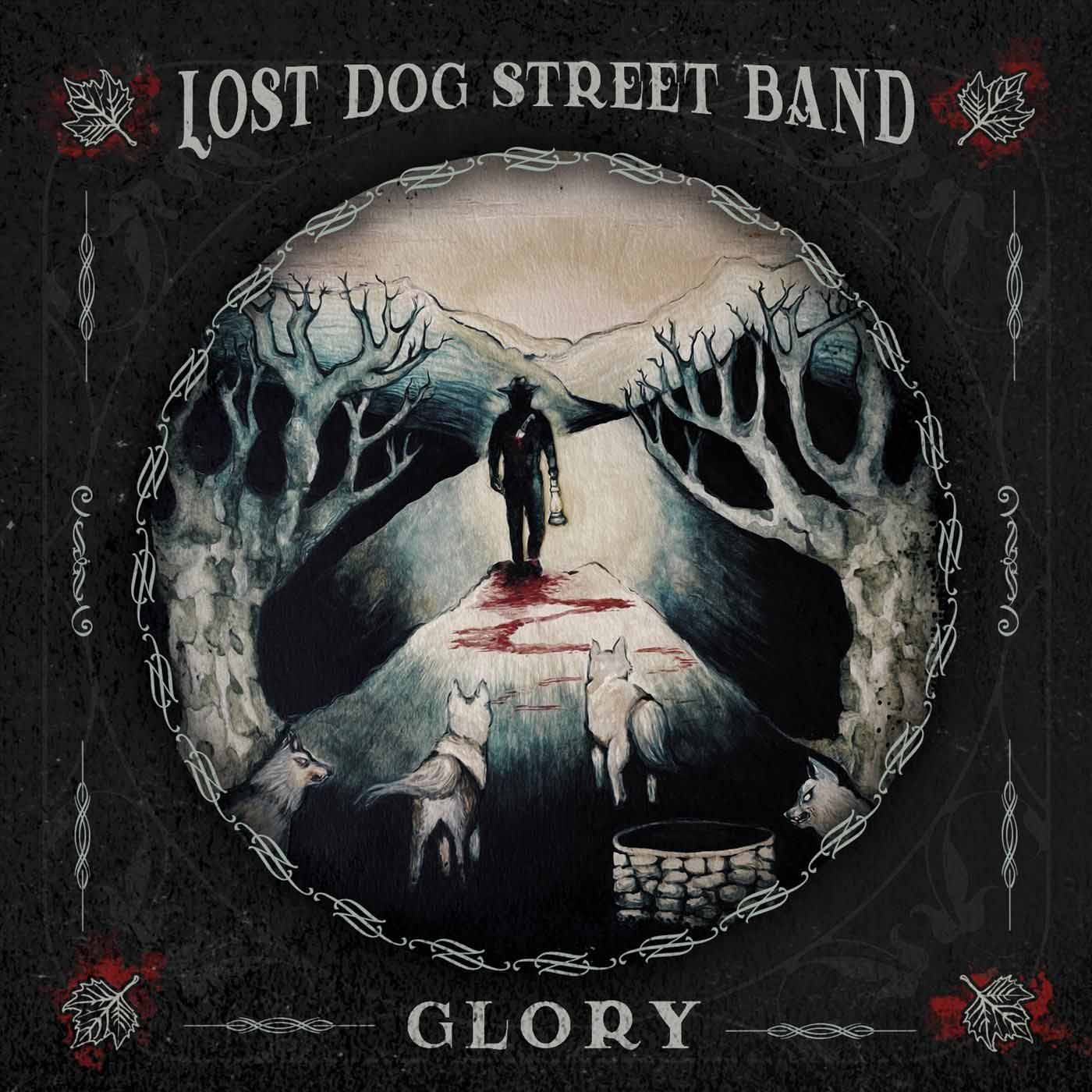 Lucinda Williams - Texas Sunset (Live 1981)
Lucinda Williams 'You Are Cordially Invited... A Tribute to the Rolling Stones
Luke Winslow-King - If These Walls Could Talk
Lynne Hanson - Ice Cream in November
Madi Diaz - Same History, New Feelings
Mapache - Roscoe's Dream
Marcus King - Young Blood
Martha Scanlan, Jon Neufeld - Last Stars First Light
Massy Ferguson - Joe's Meat and Grocery
Matt Harlan - Raven Hotel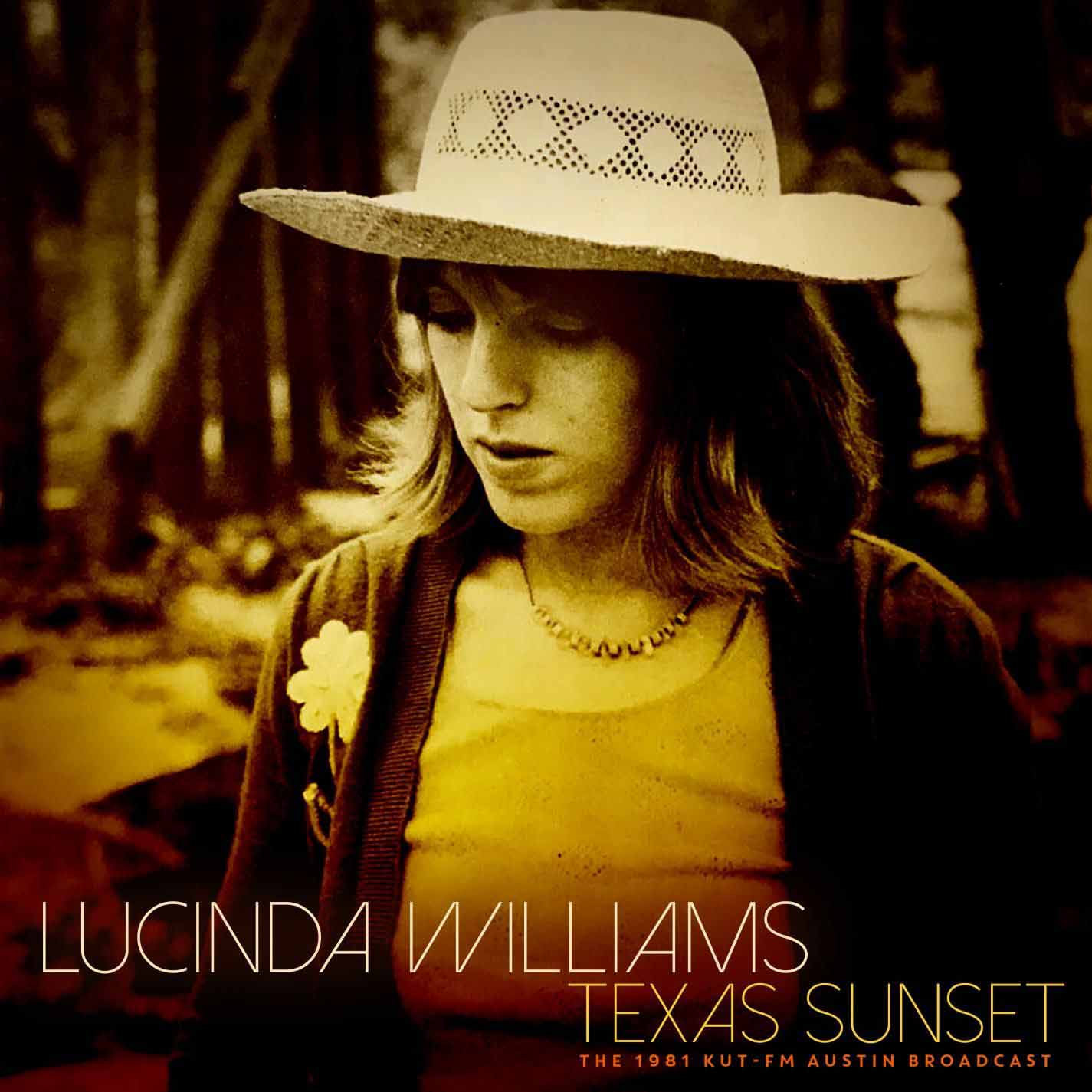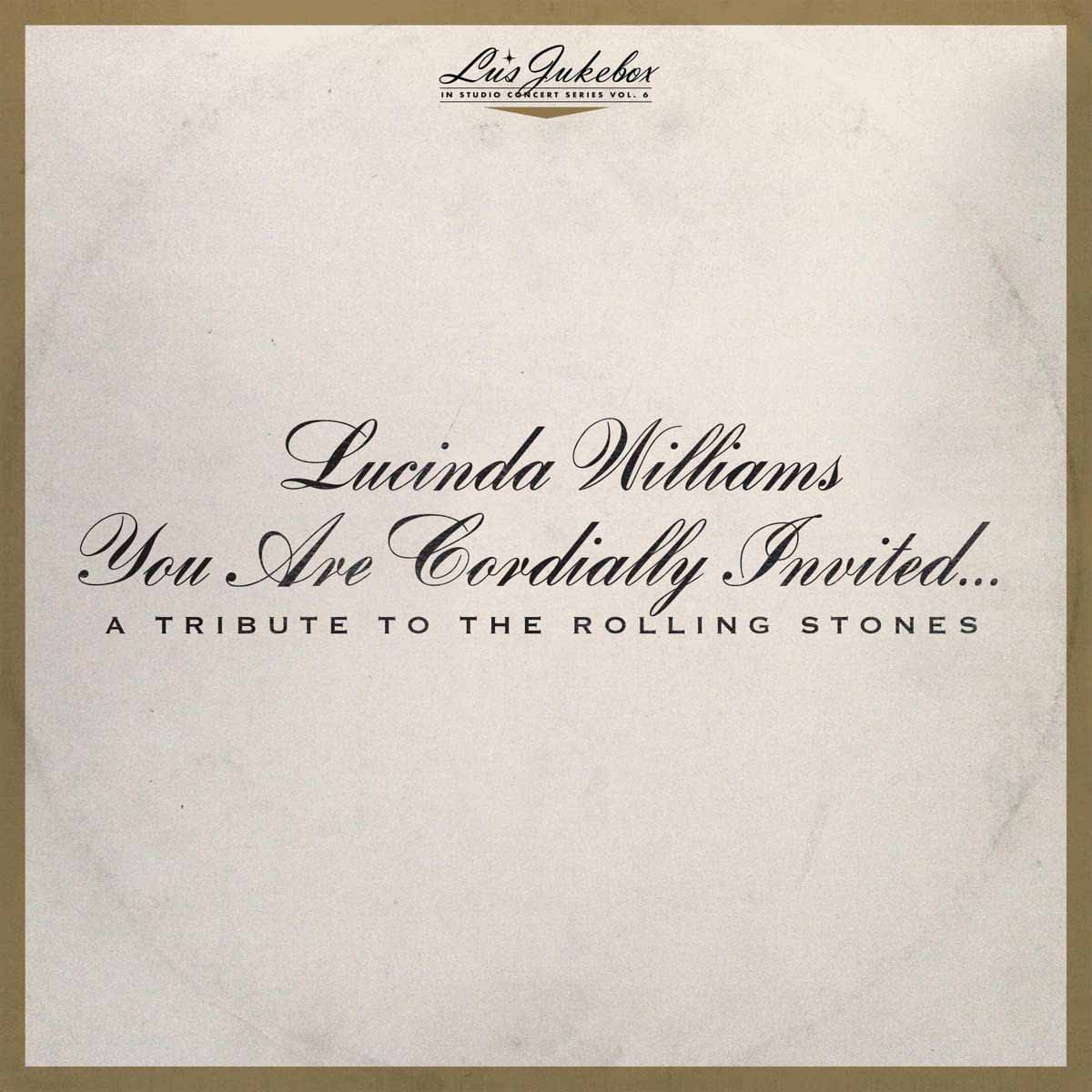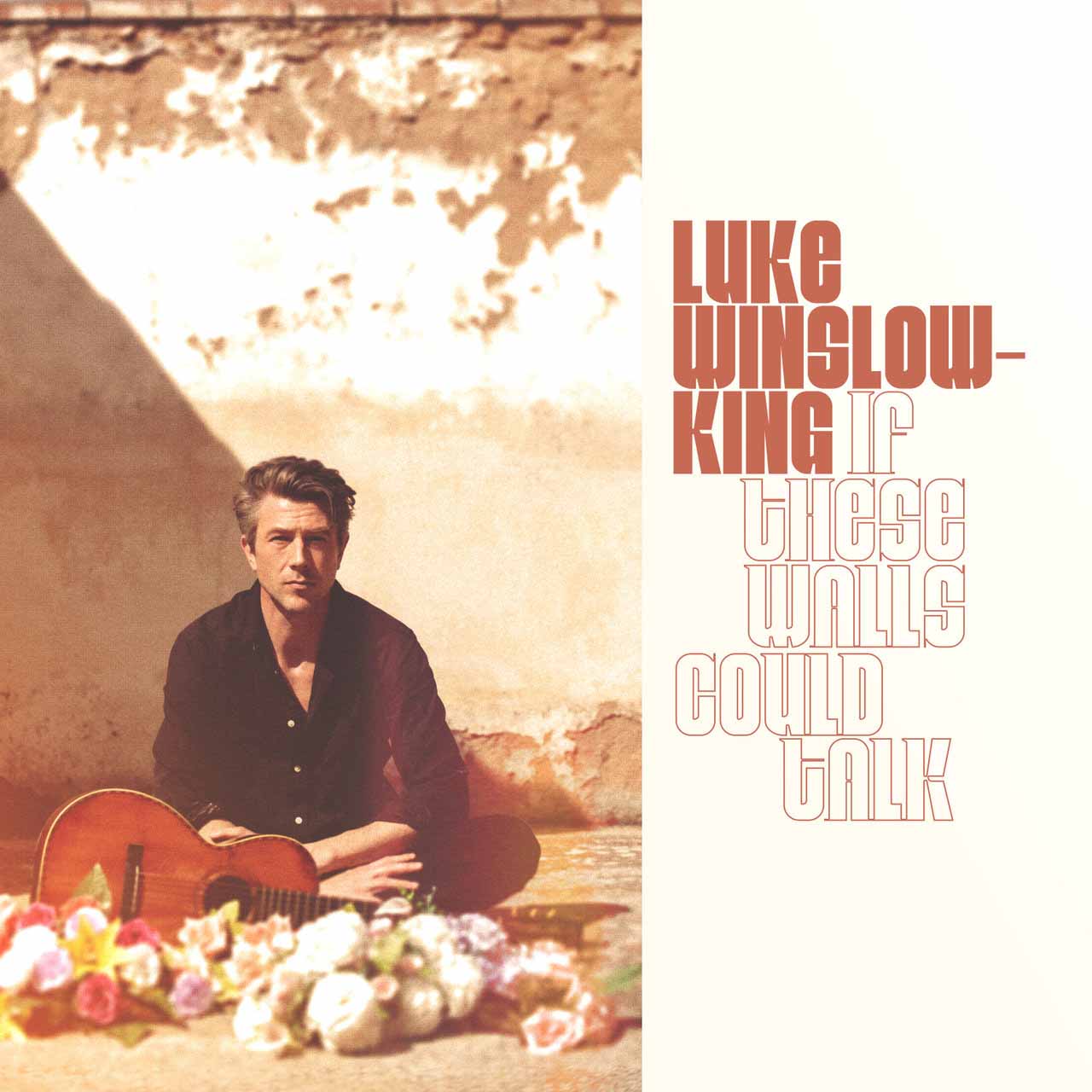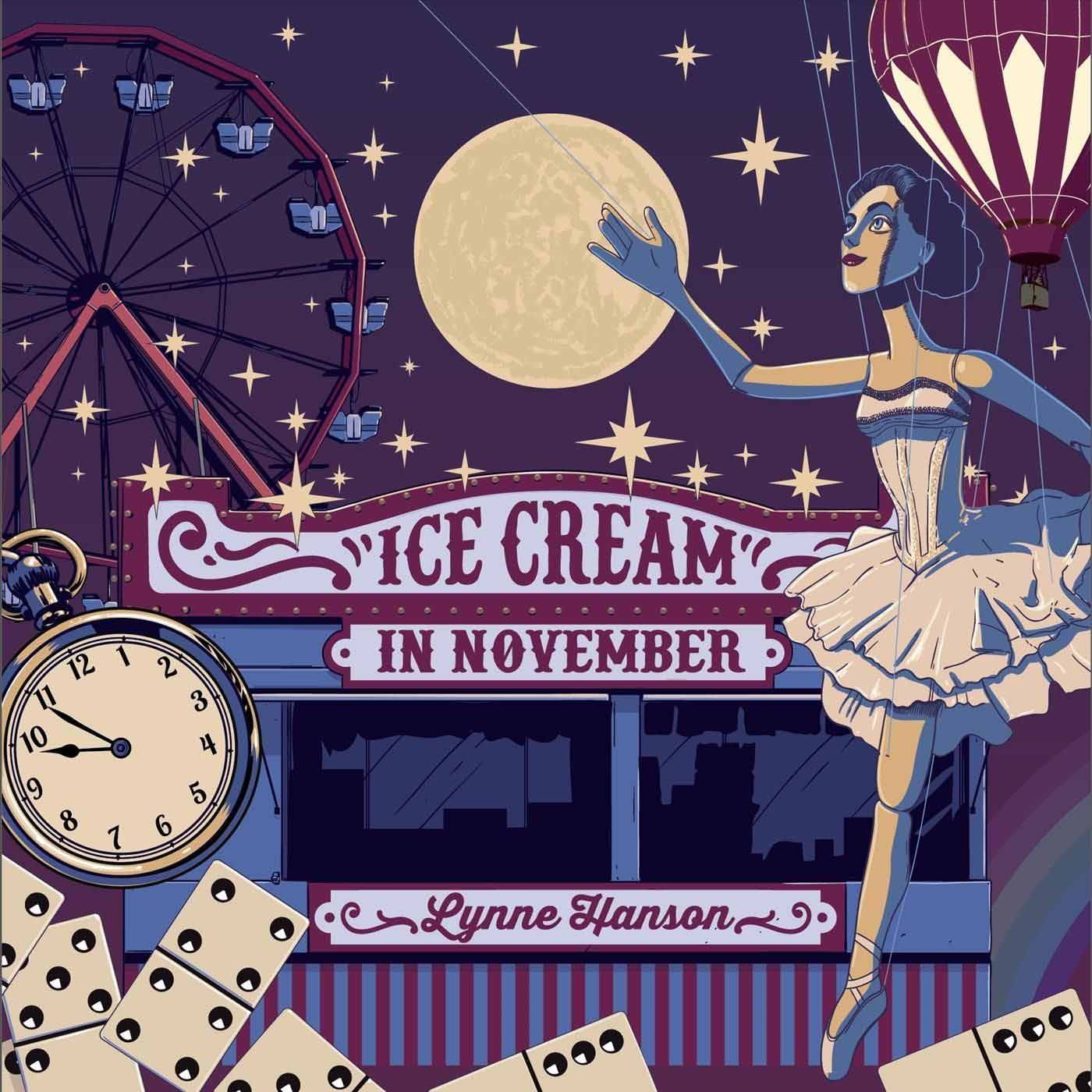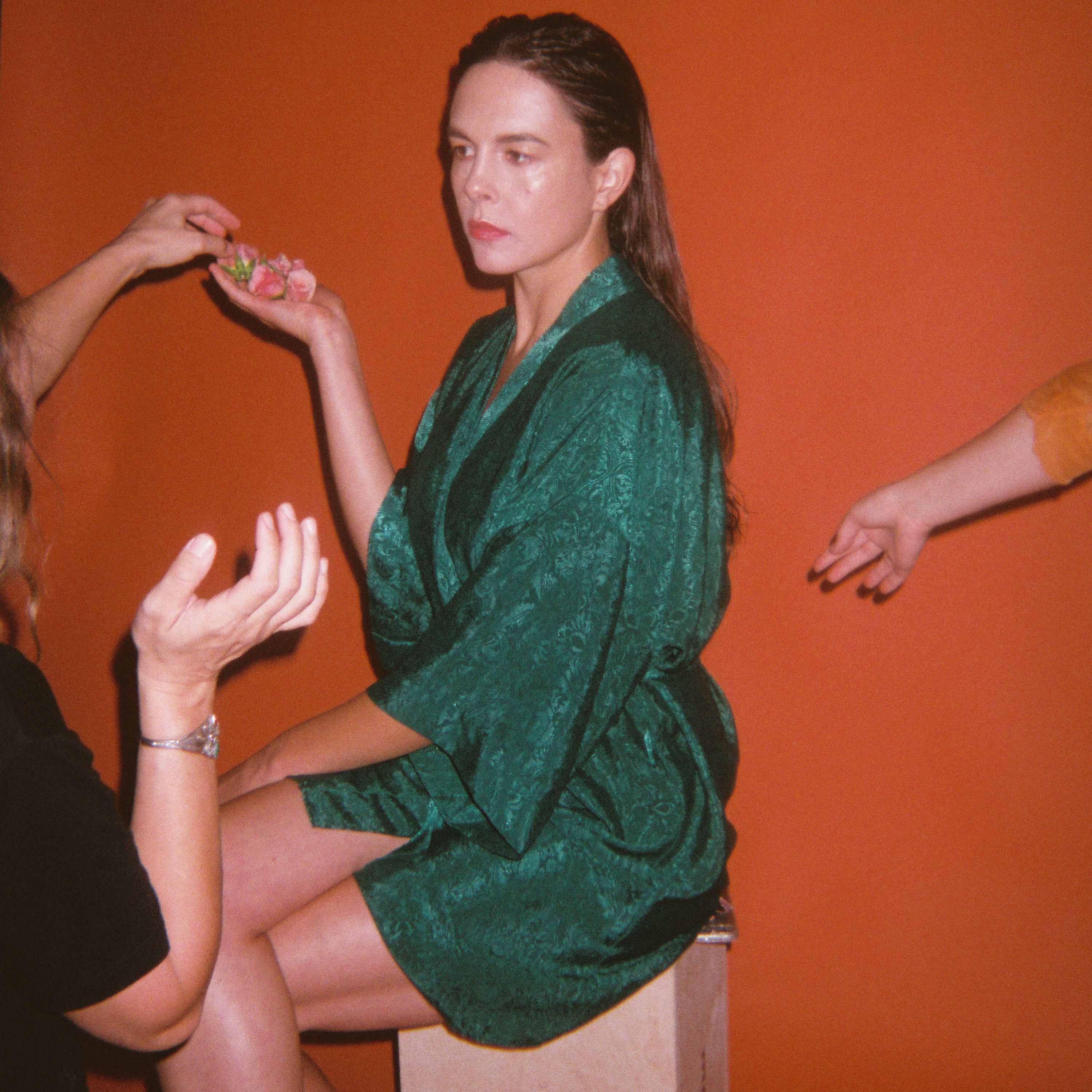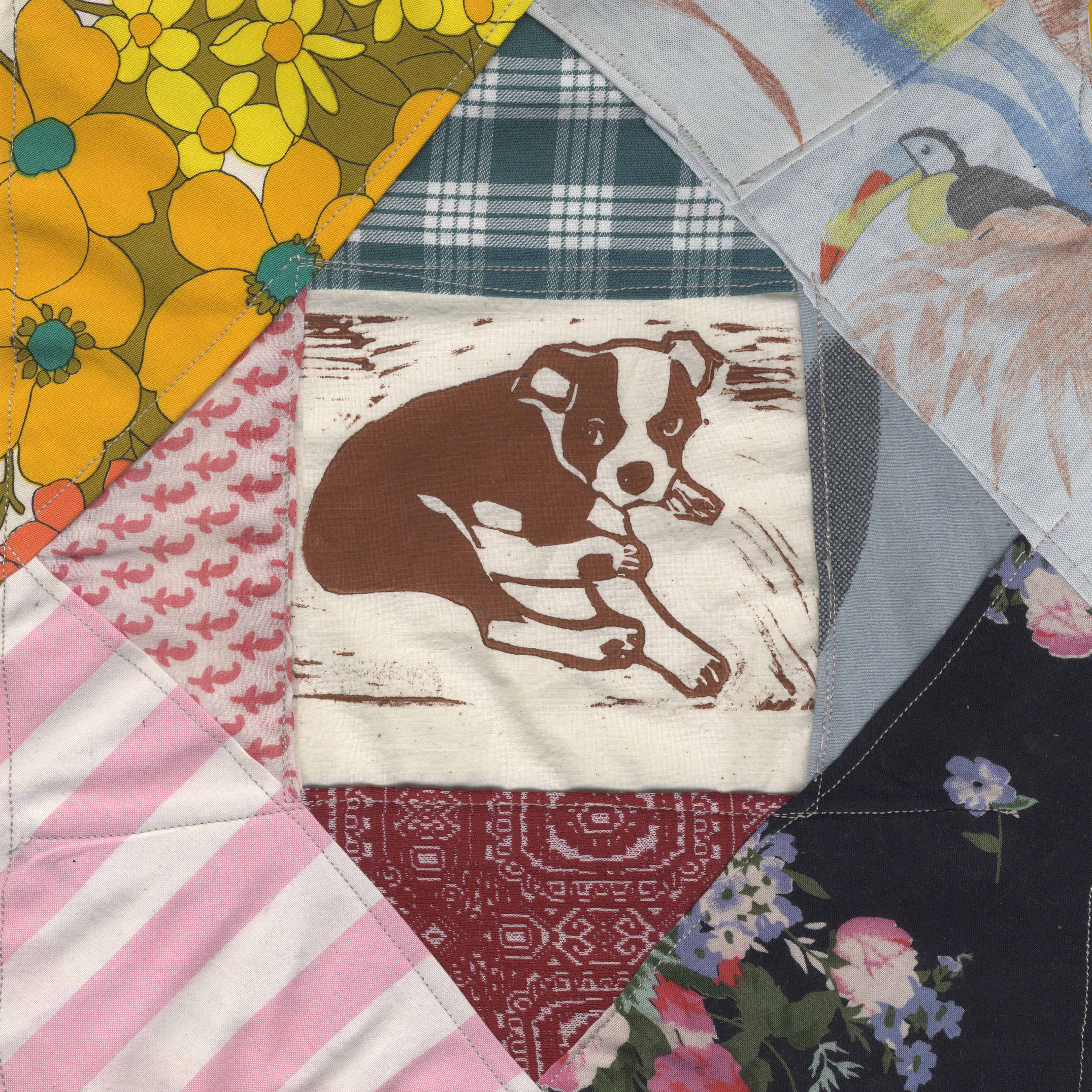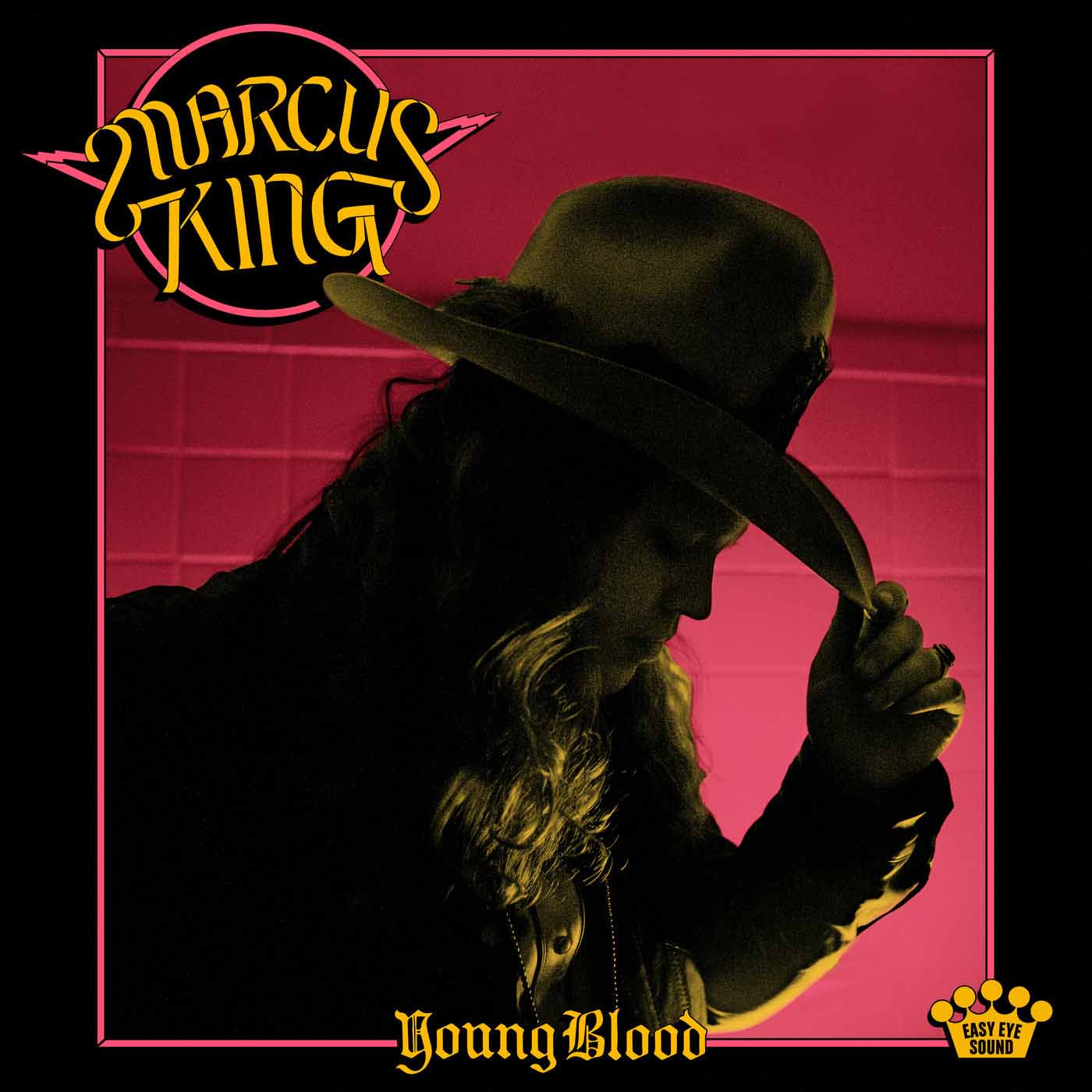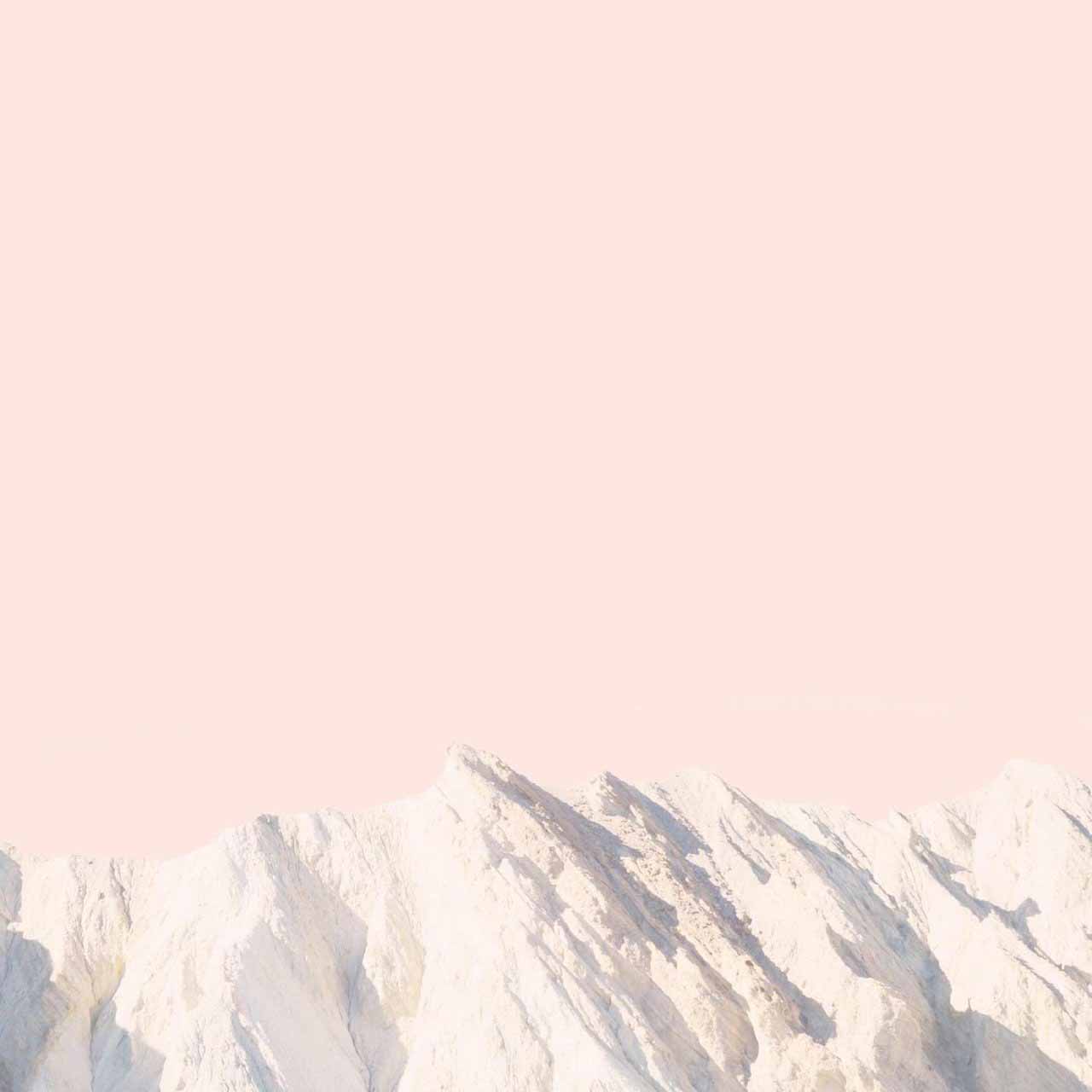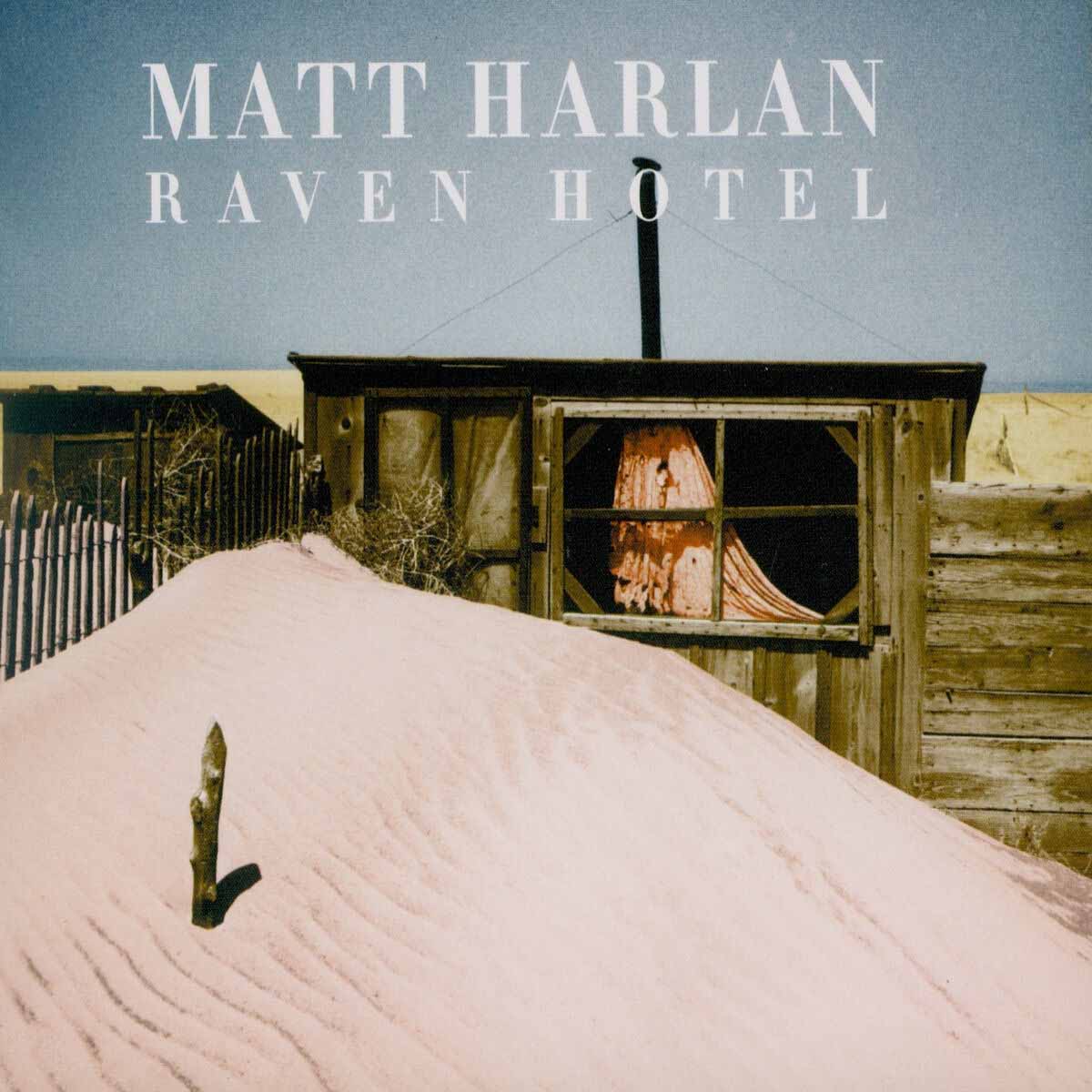 Matt Horan - You Ain't Country
Mayeux & Broussard - Cosmo Oil Co.
Michael Martin Murphey & Ryan Murphey - Road Beyond The View
Michael Weston King - The Struggle
Molly Tuttle, Golden Highway - Crooked Tree
Murder By Death - Spell-Bound
Native Harrow - Old Kind of Magic
Neil Young - Neil Young Down On The Farm Live
Neil Young - Summer Songs
Neil Young & Promise Of The Real - Noise And Flowers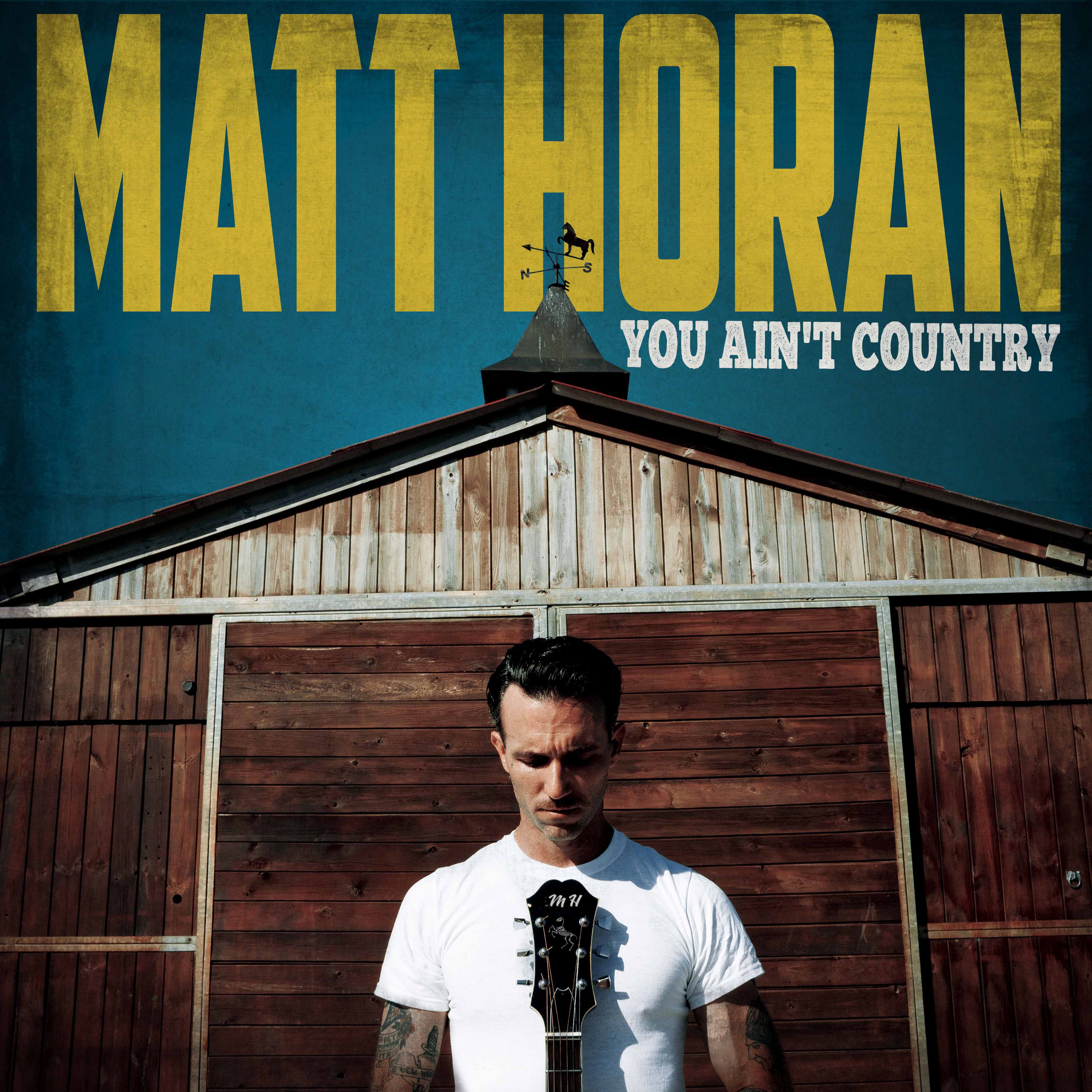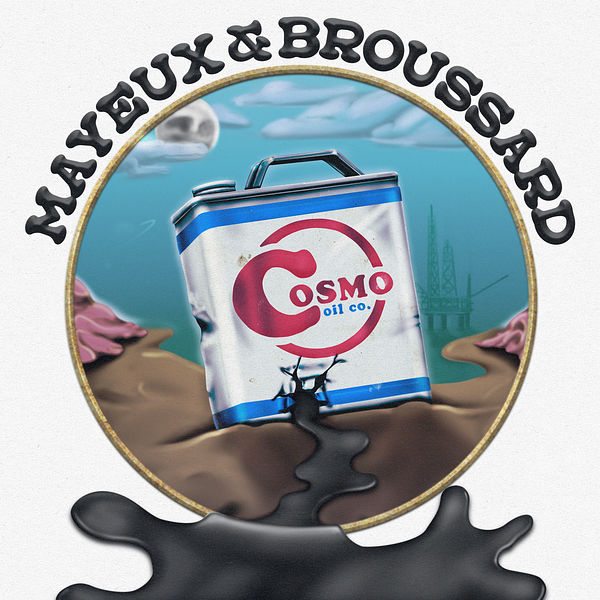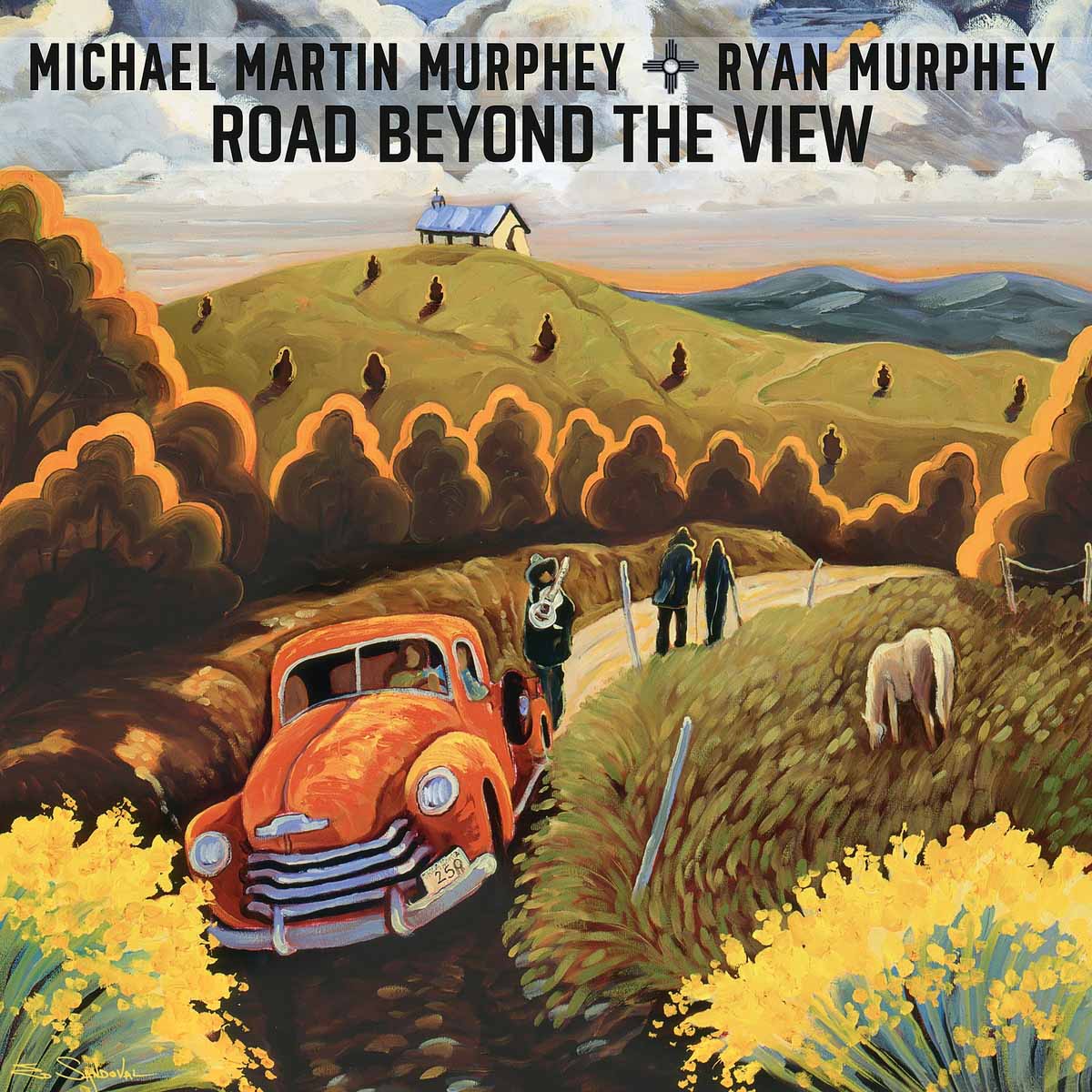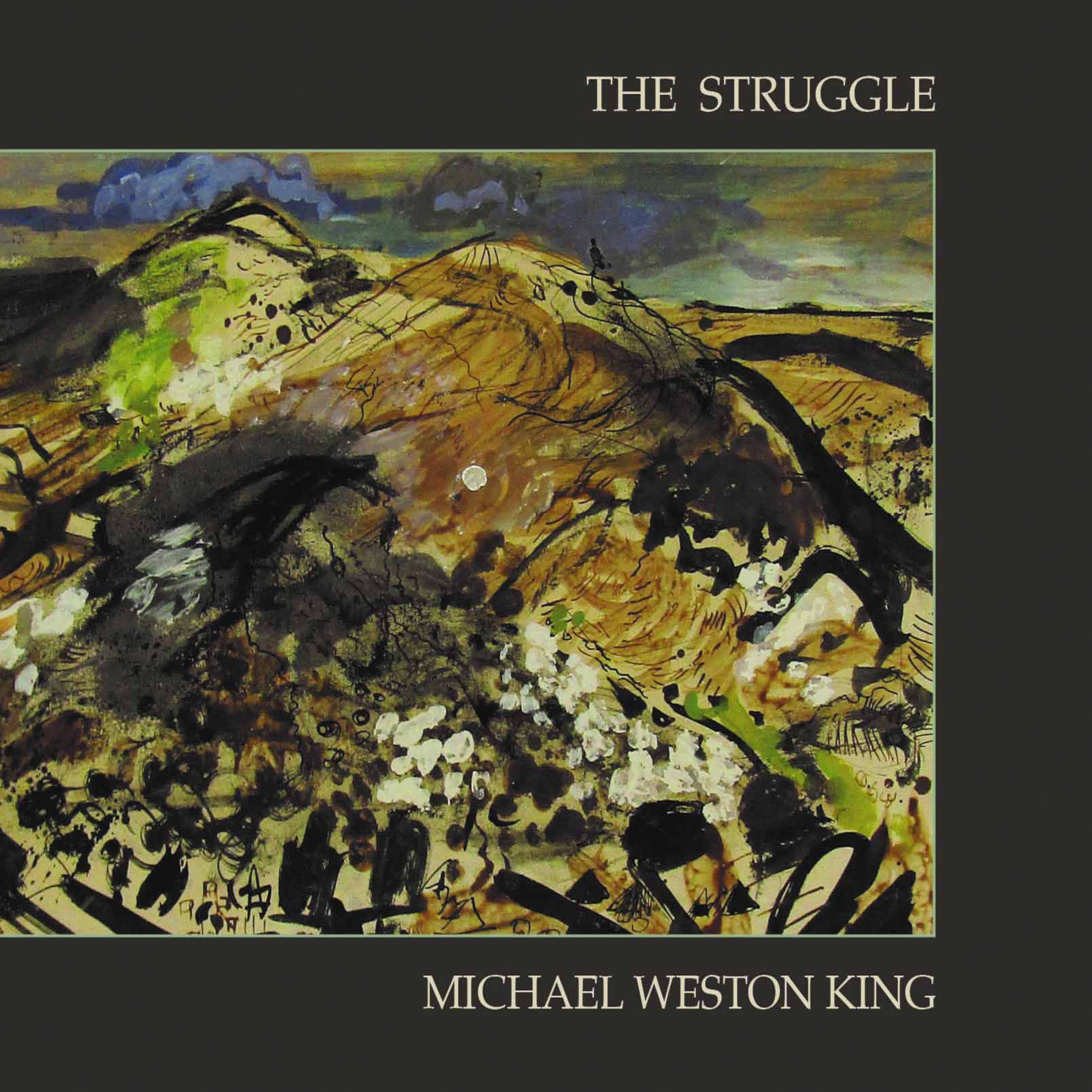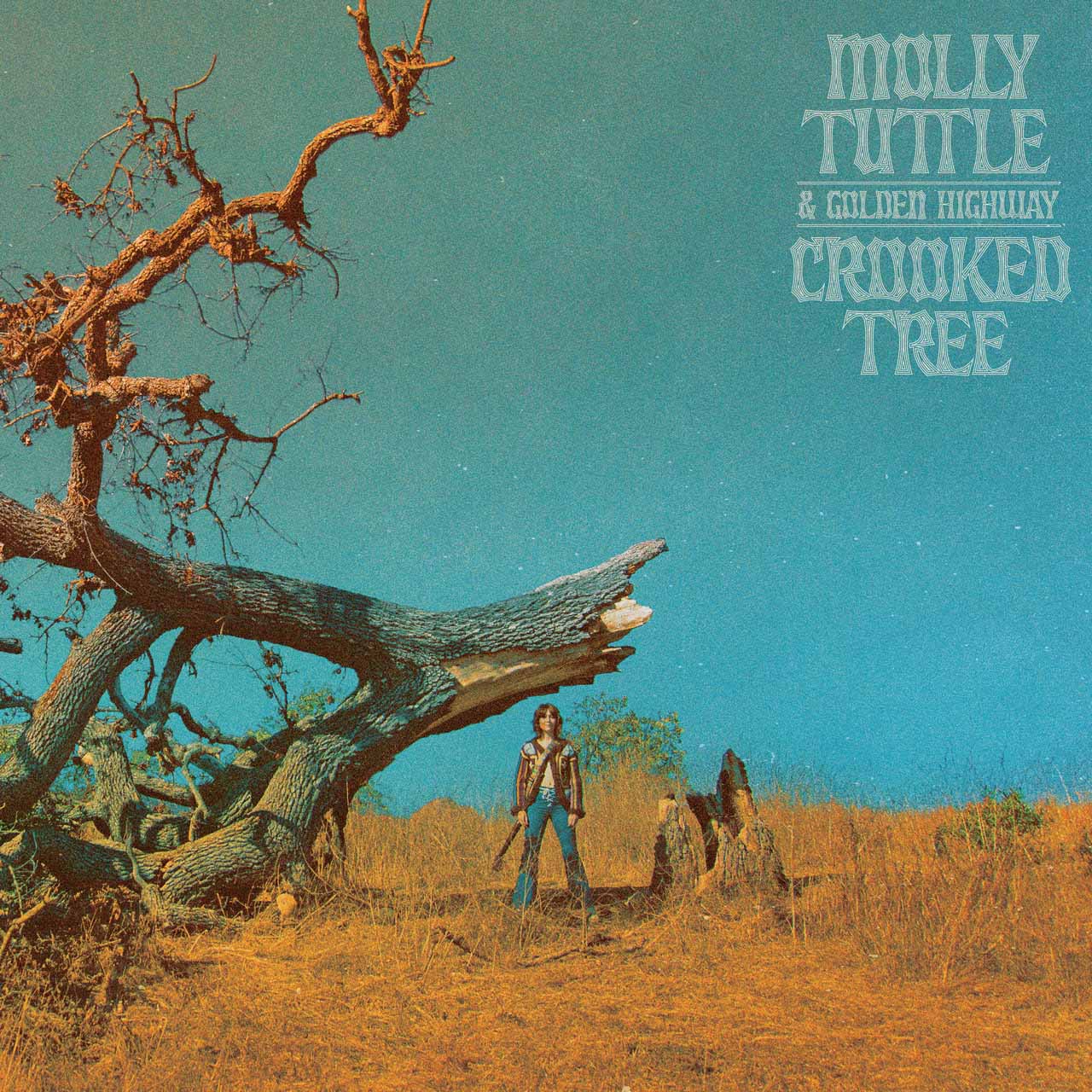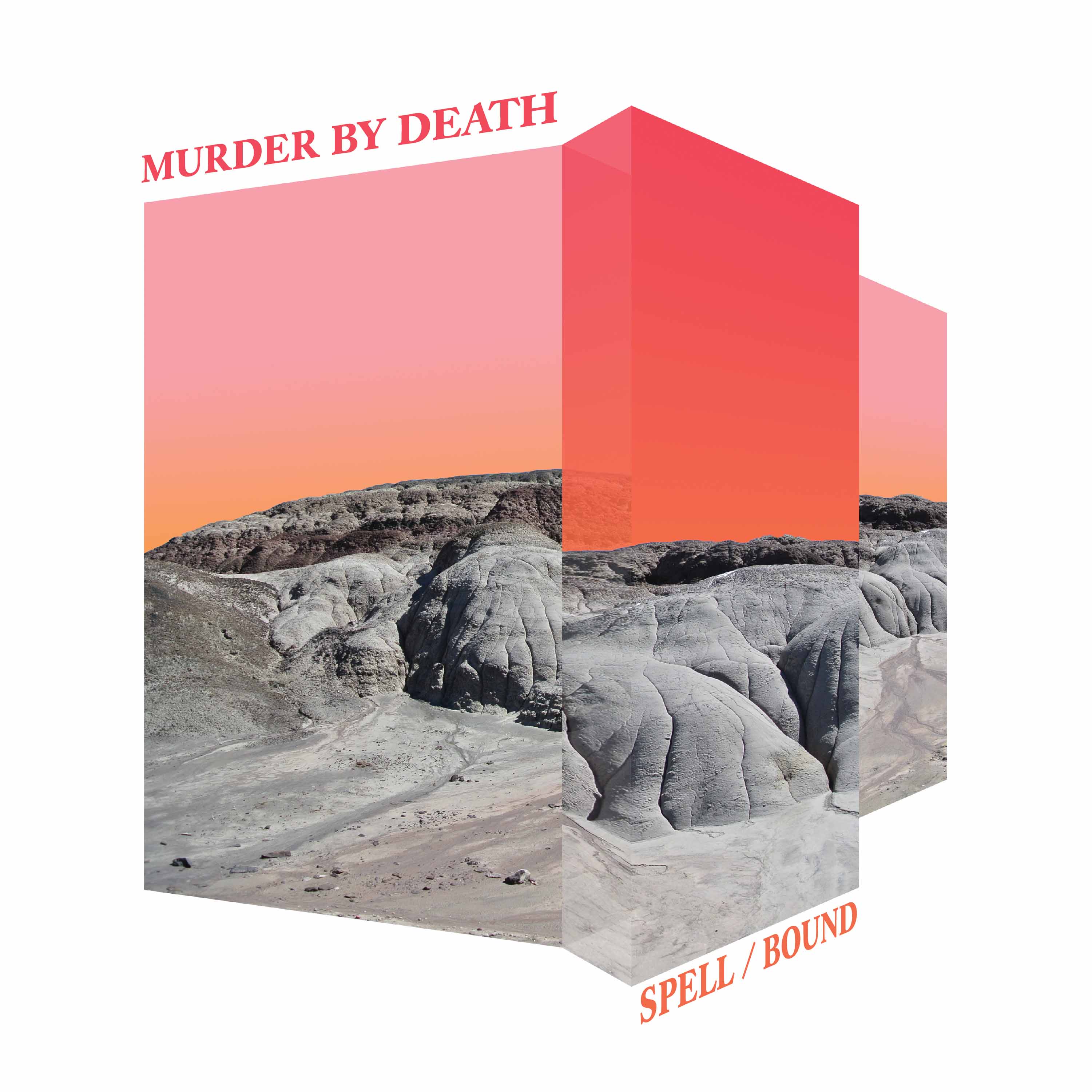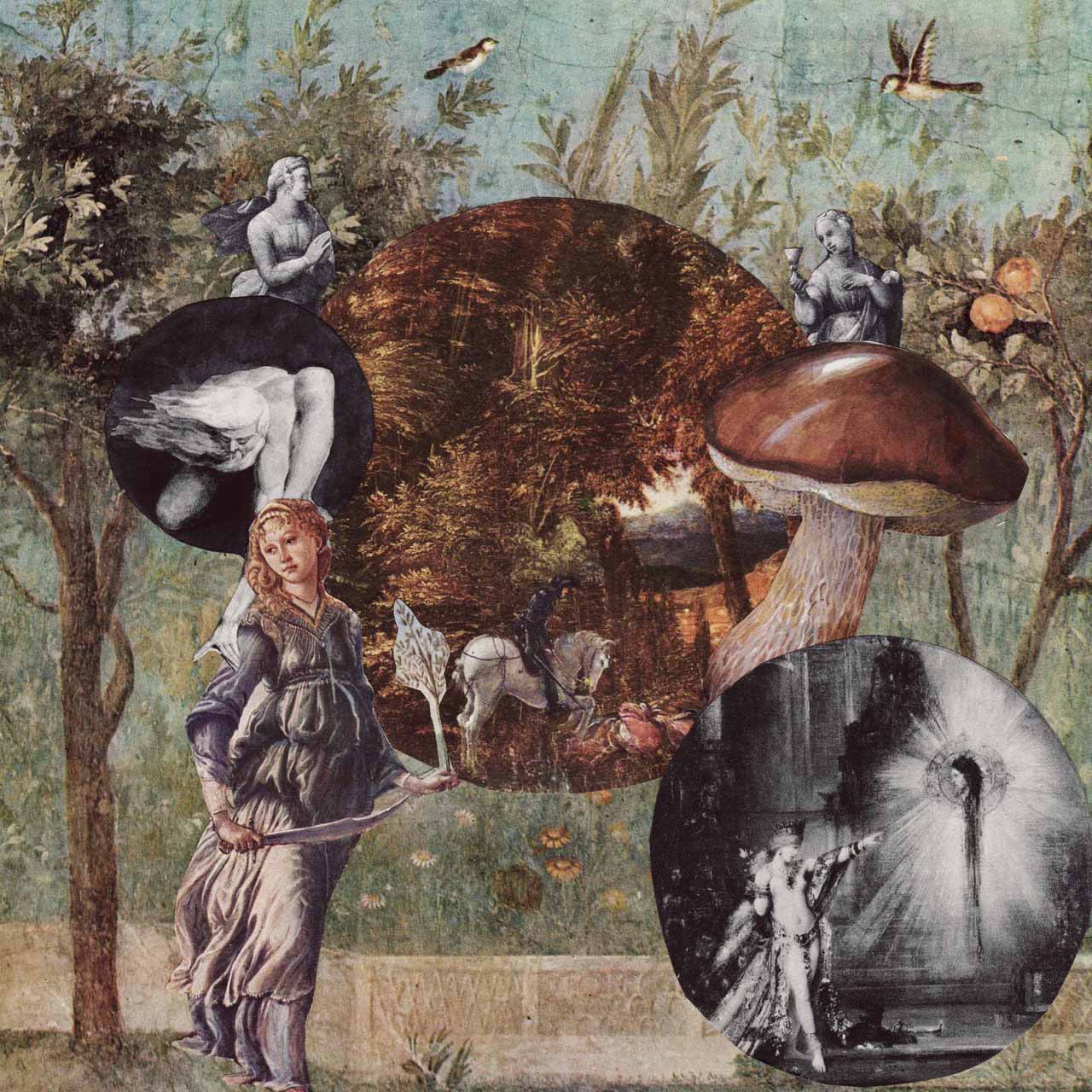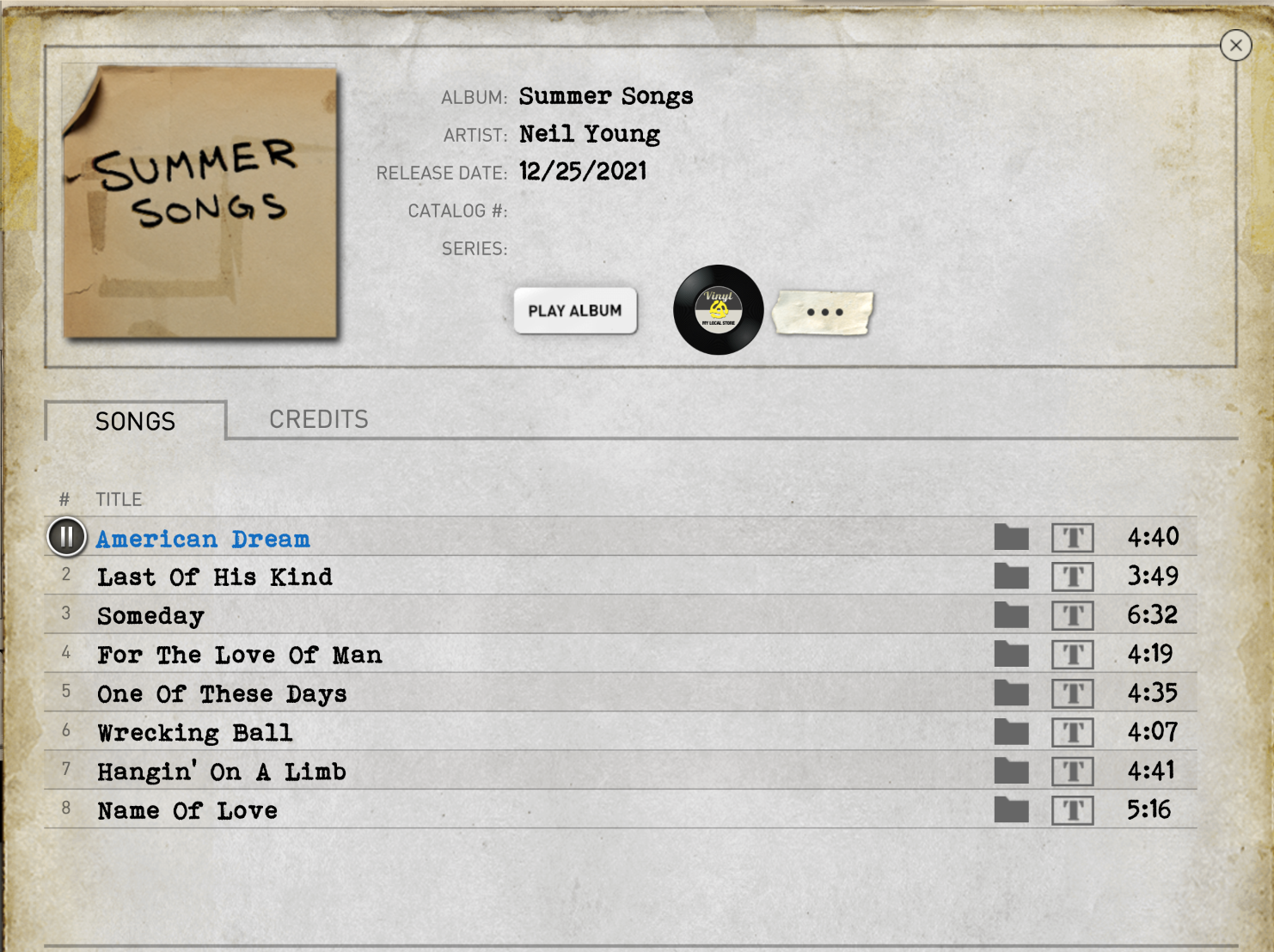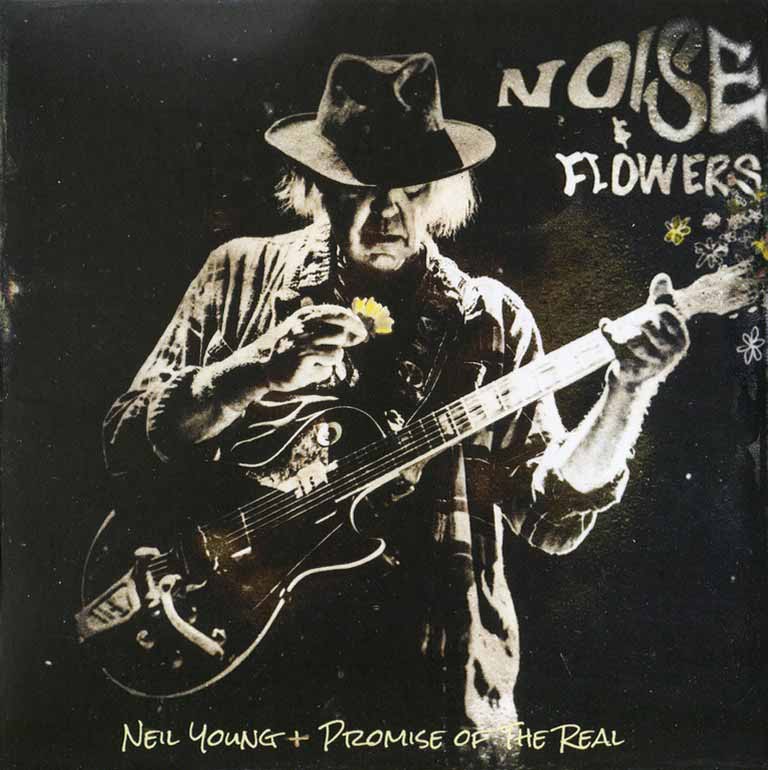 Neko Case - Wild Creatures
Nick Shoulders and The Lostines - Heart of Night
Nikki Lane - Denim & Diamonds
North Mississippi Allstars - Set Sail
Old Crow Medicine Show - Paint This Town
Orville Peck - Bronco
Pete Gow - Leo
Peter Rowan - Calling You from My Mountain
Pharis & Jason Romero - Tell 'Em You Were Gold
Plains - I Walked With You A Ways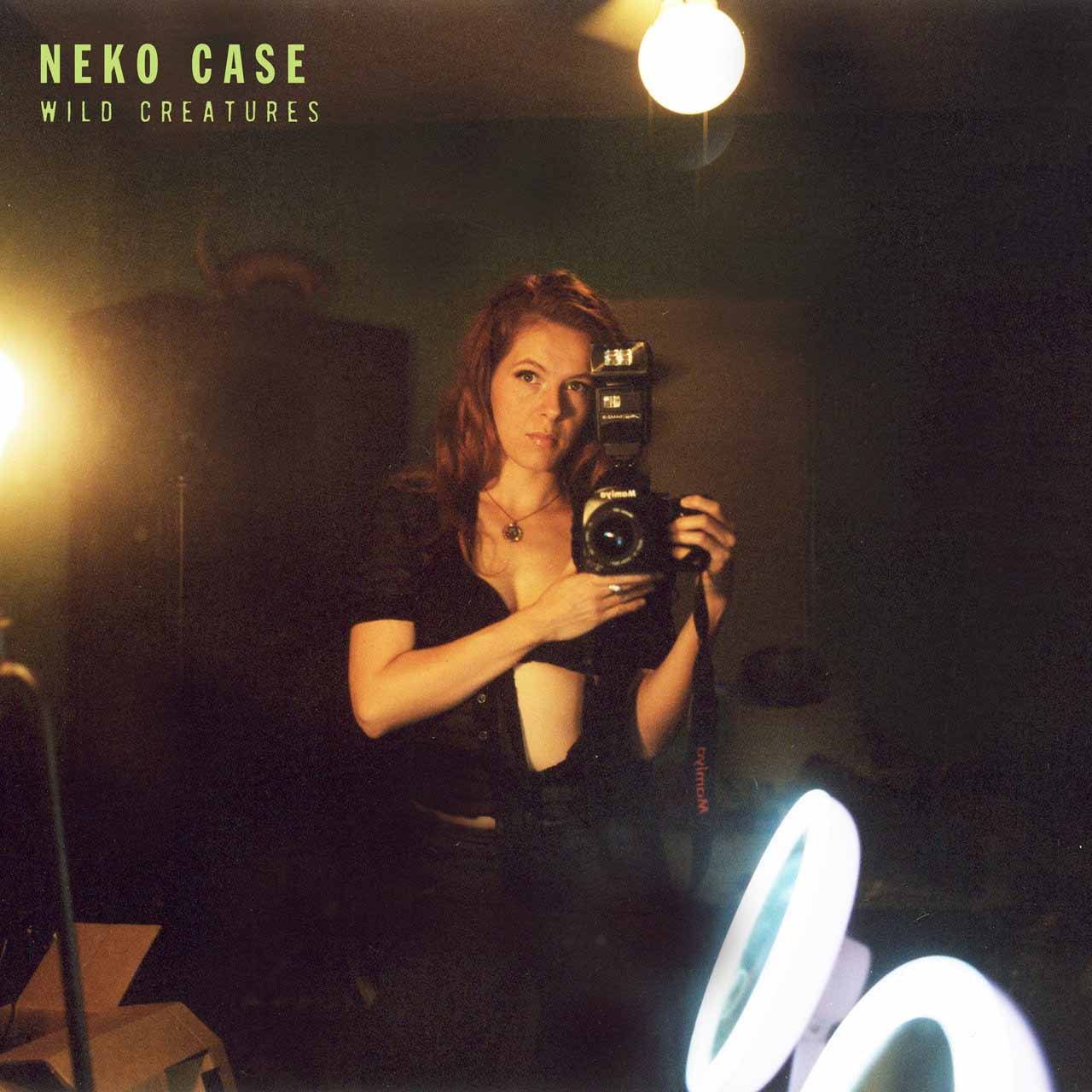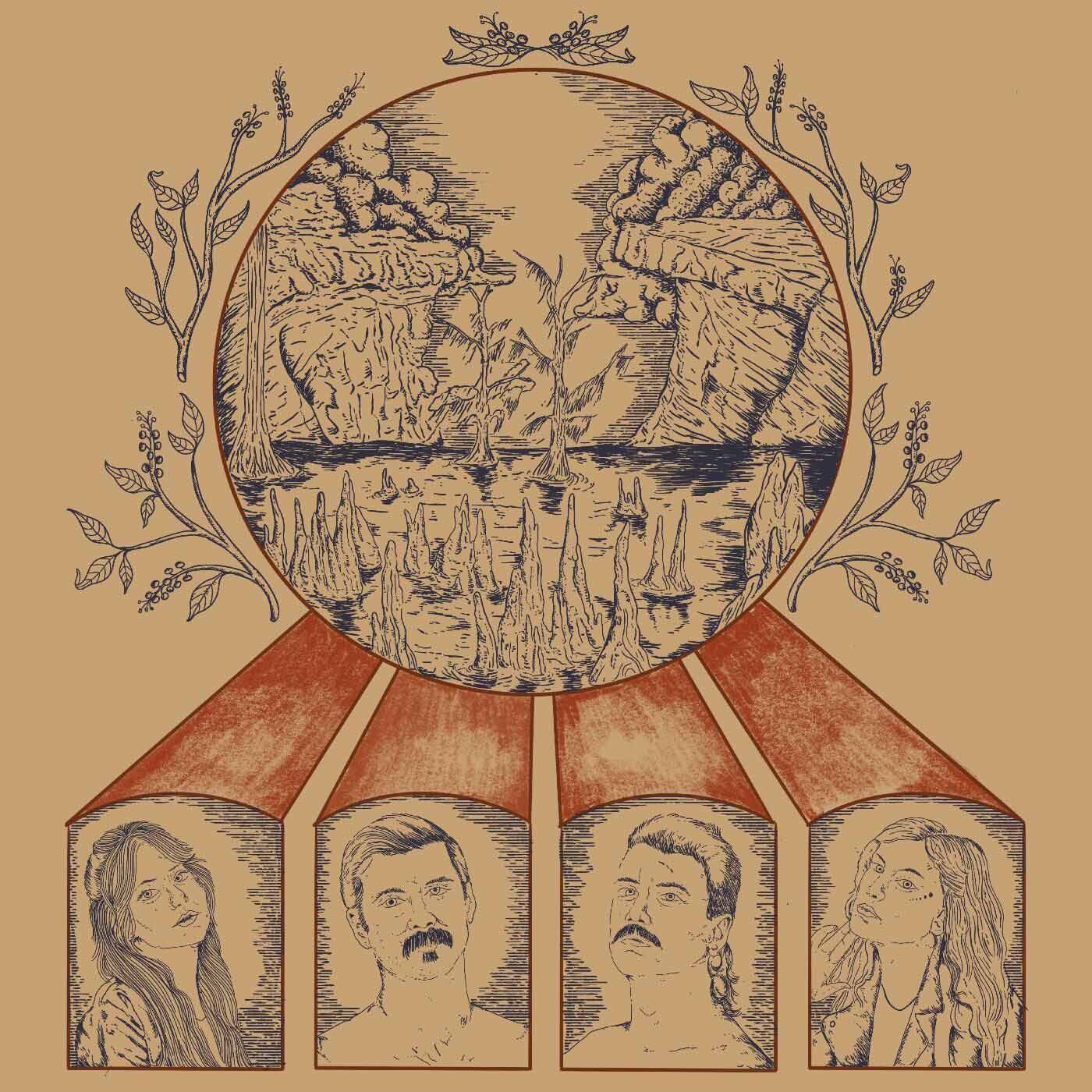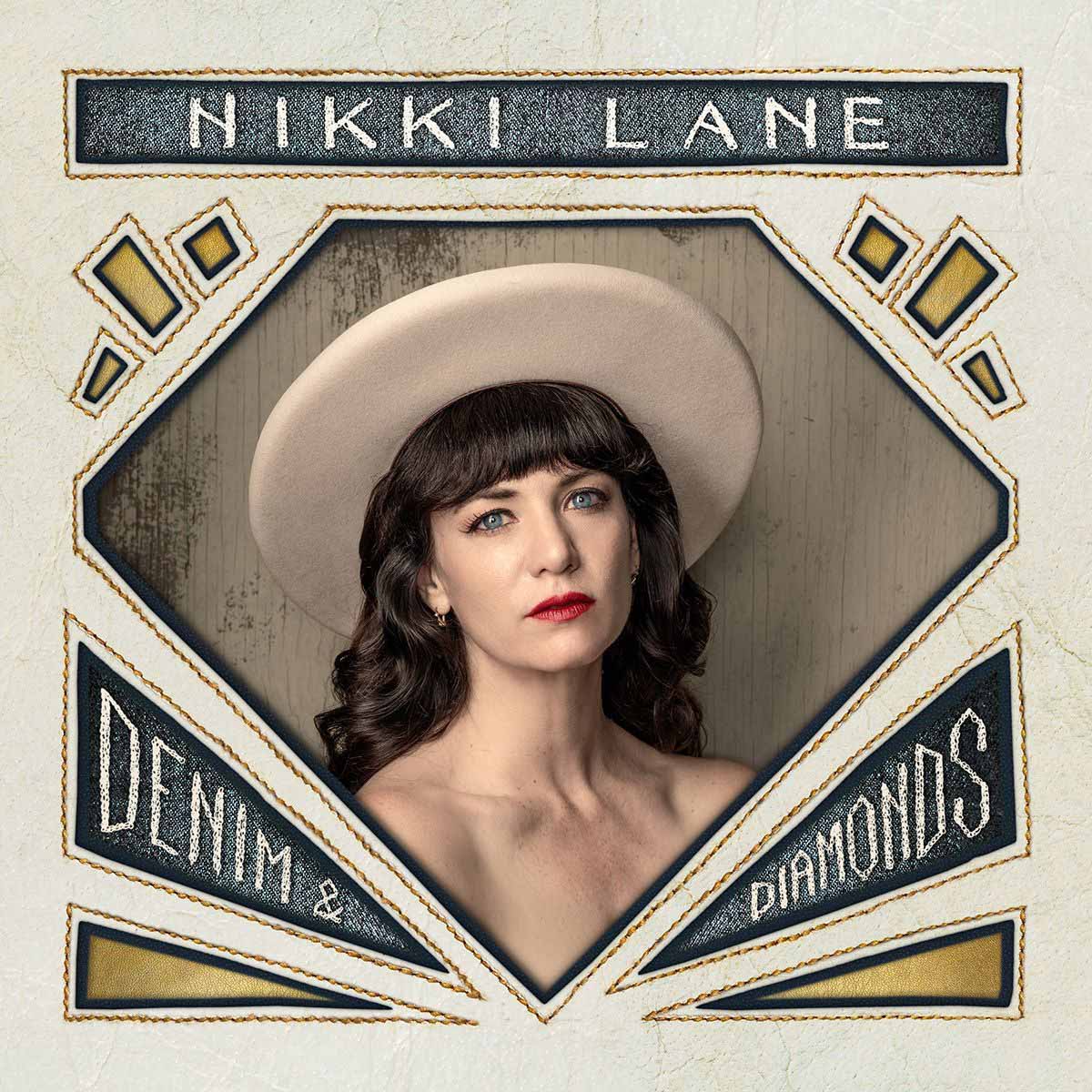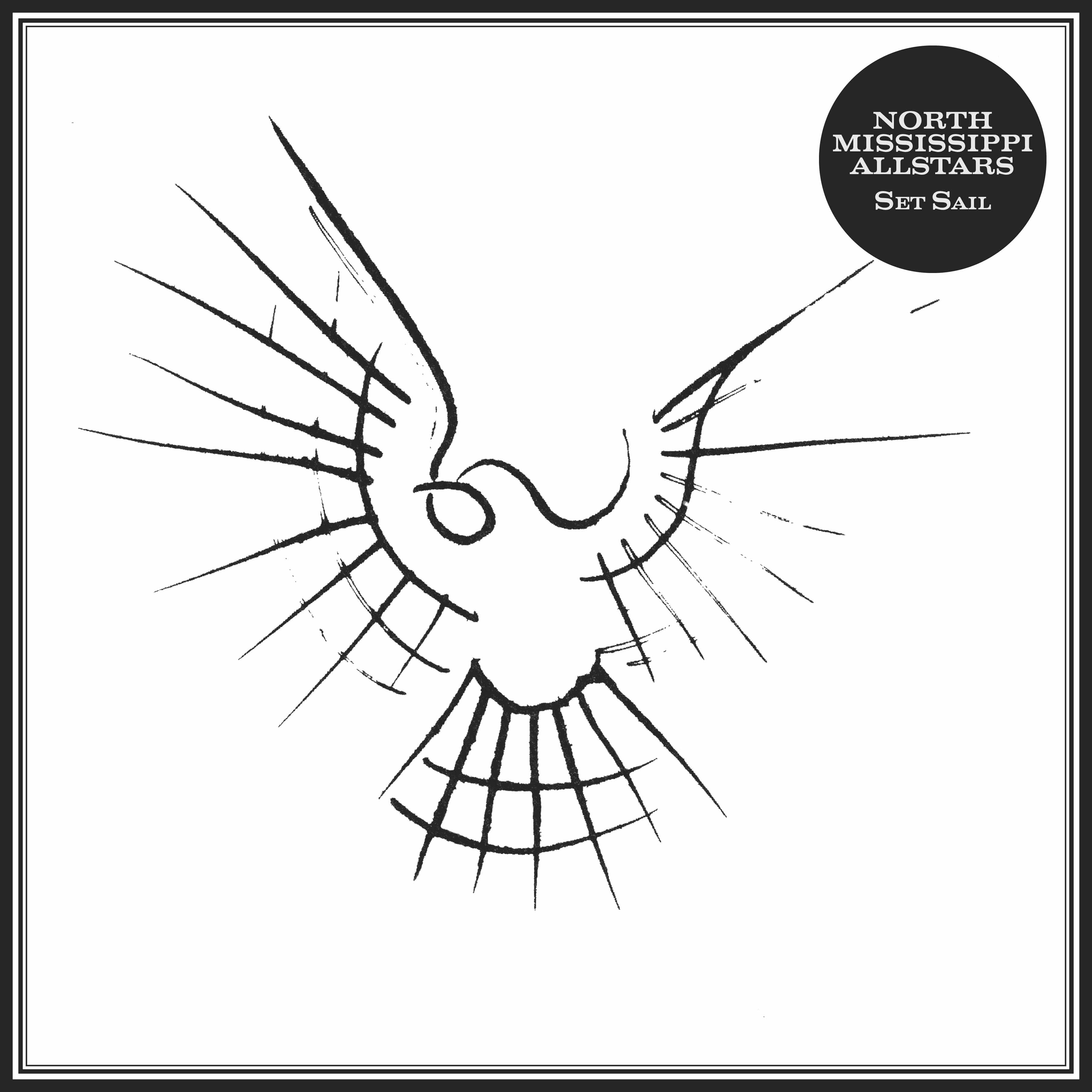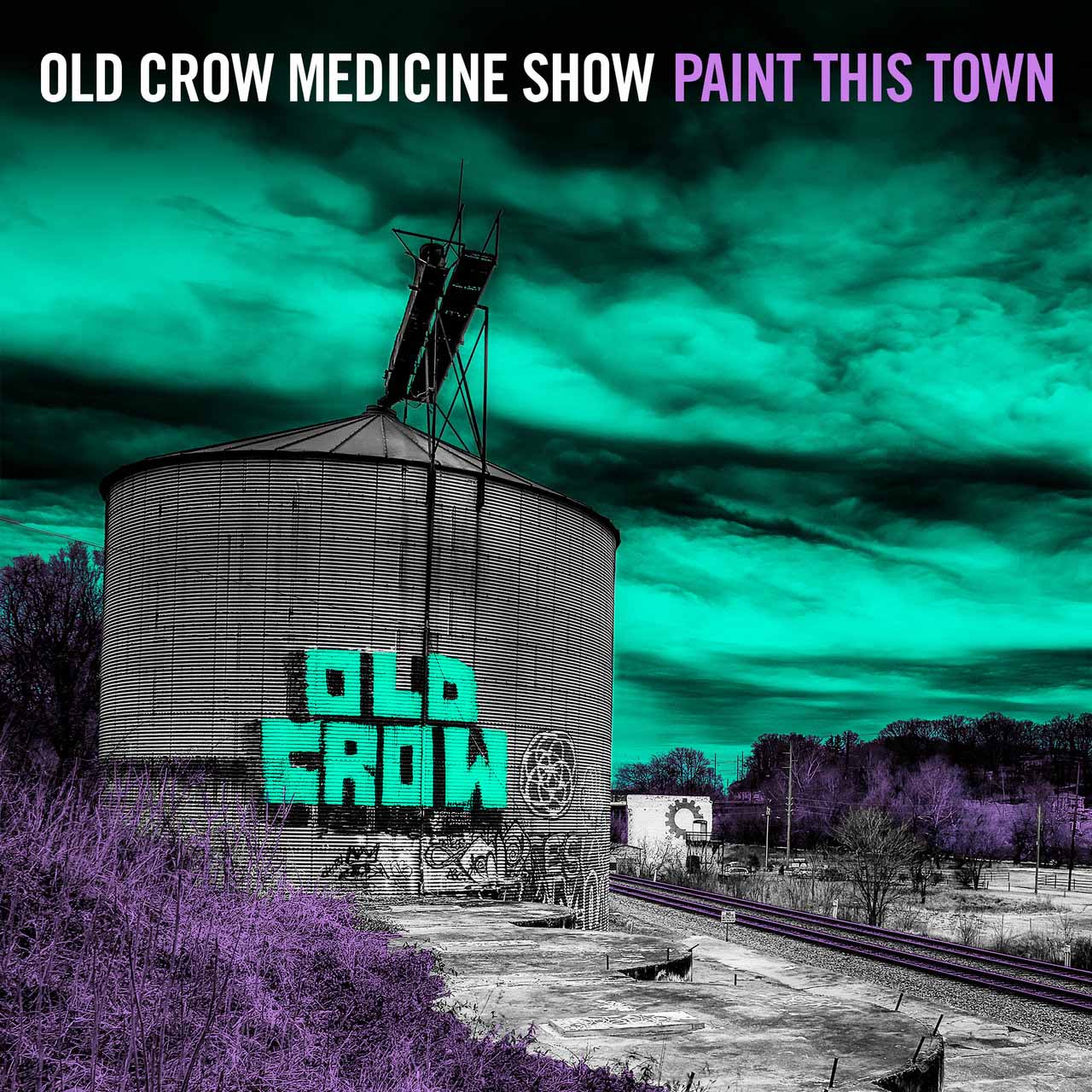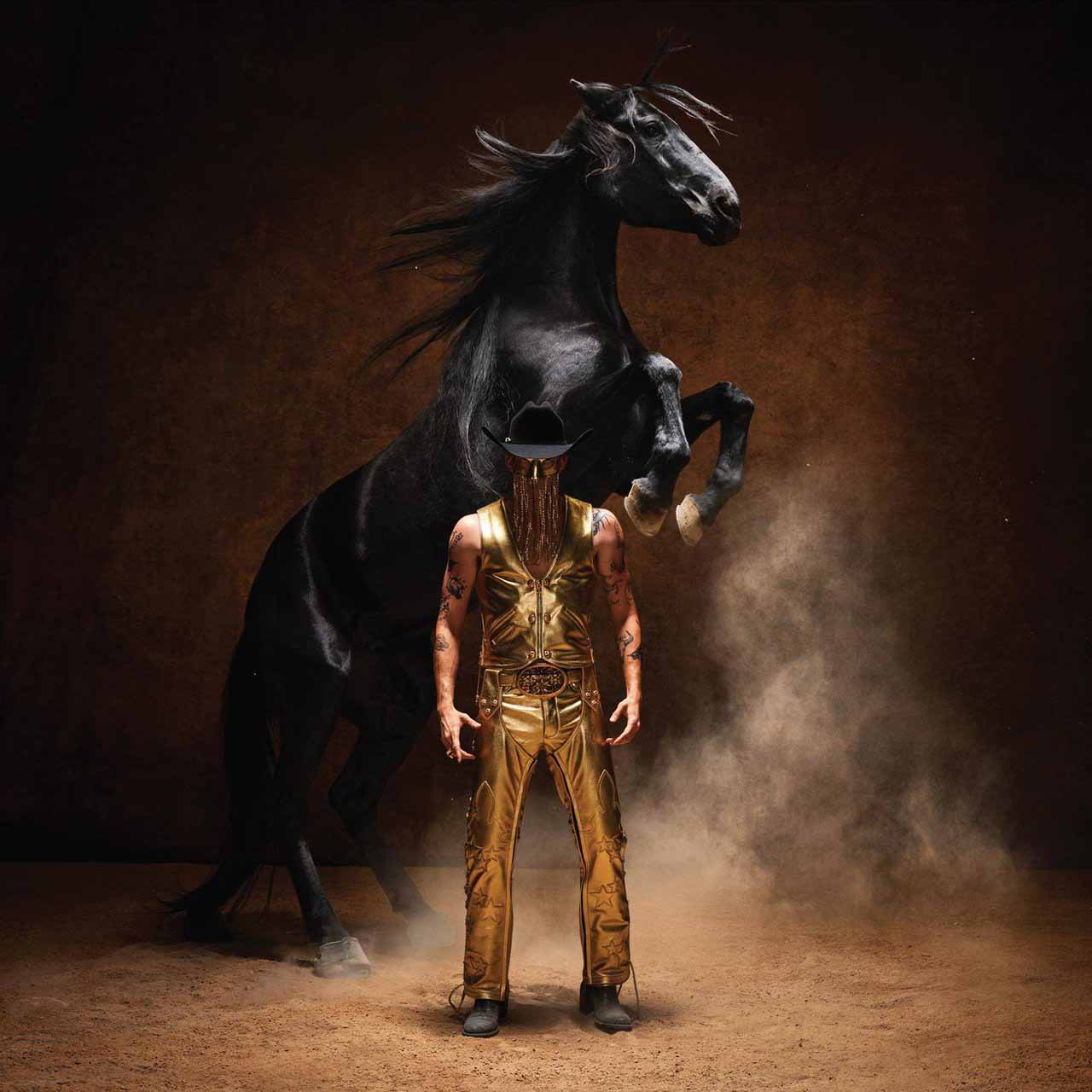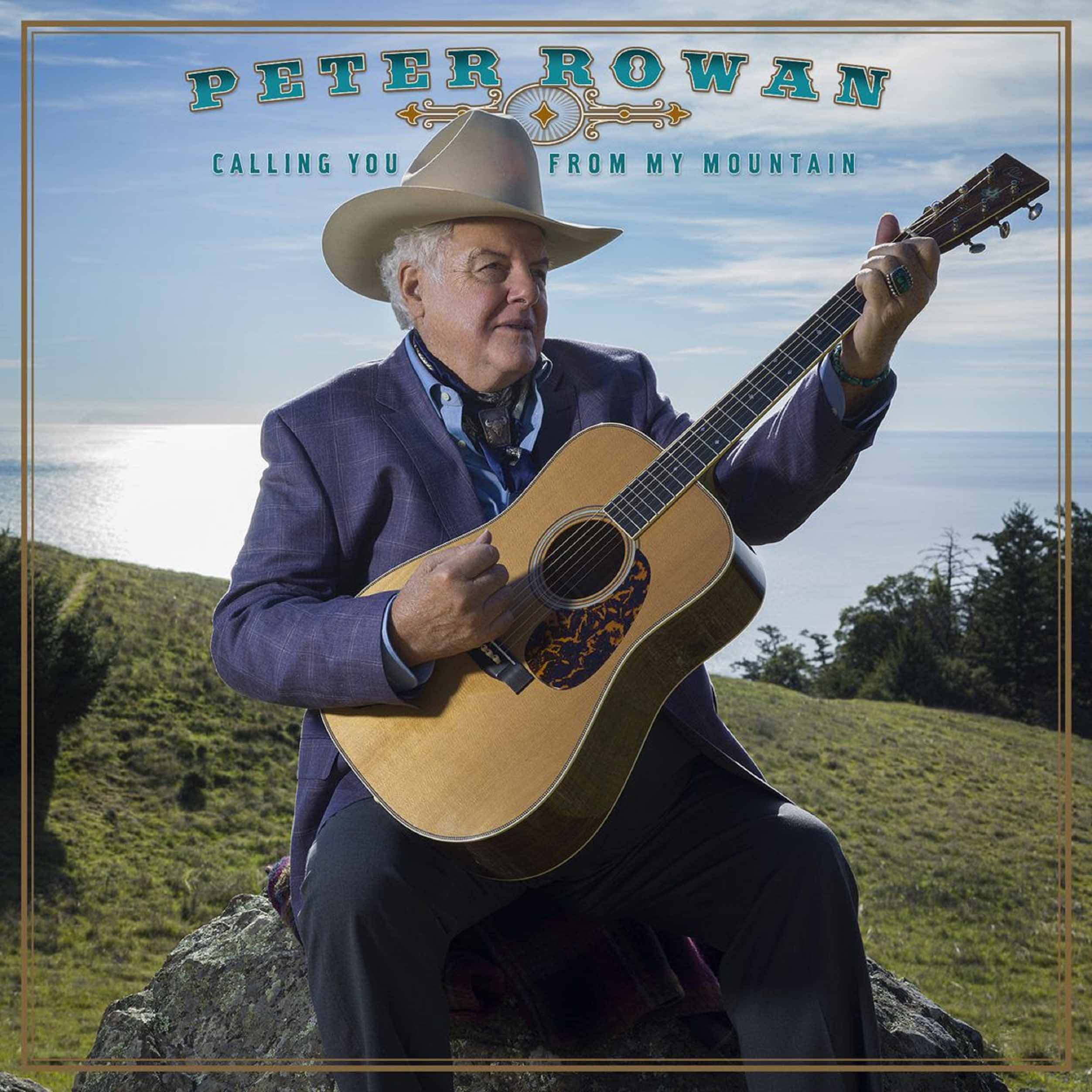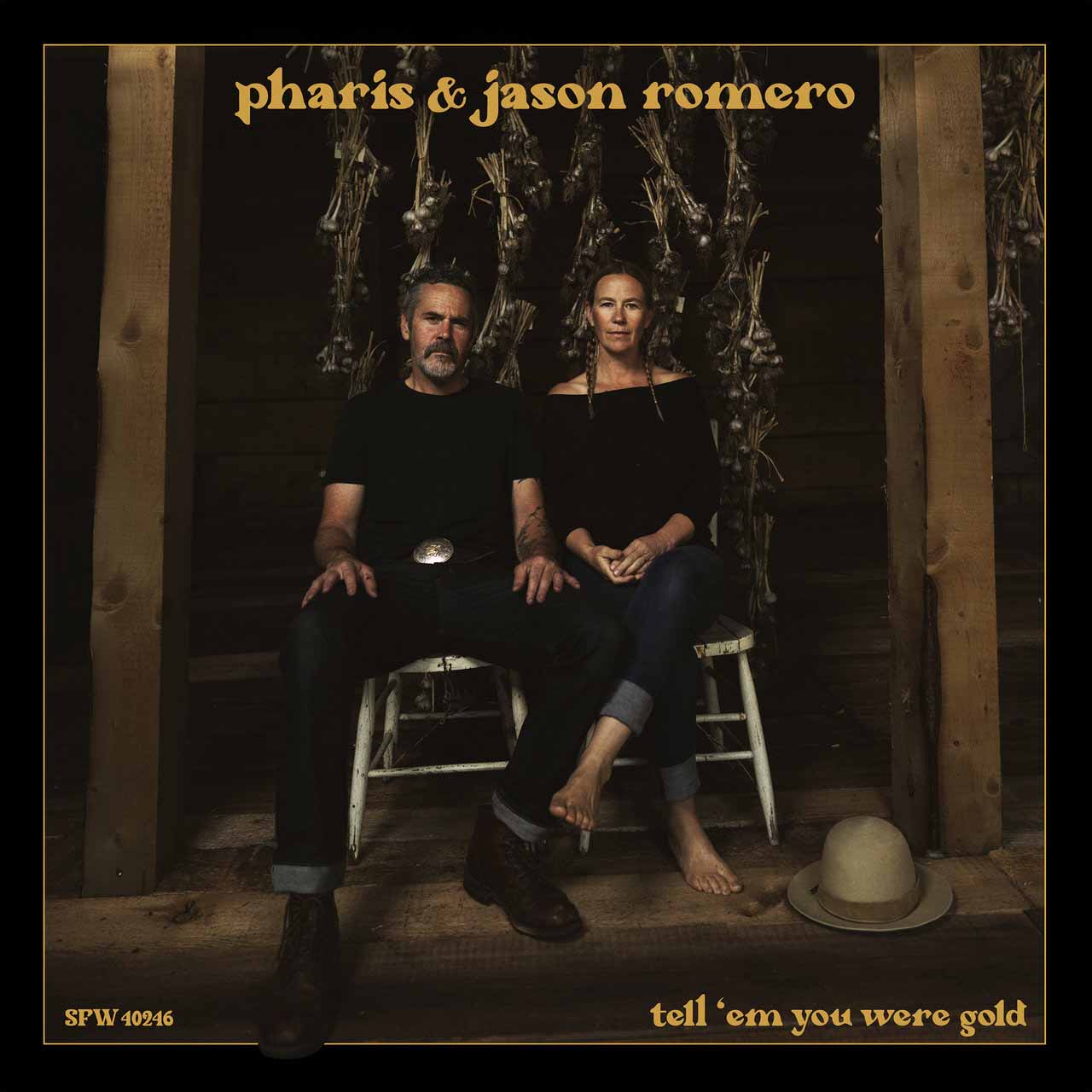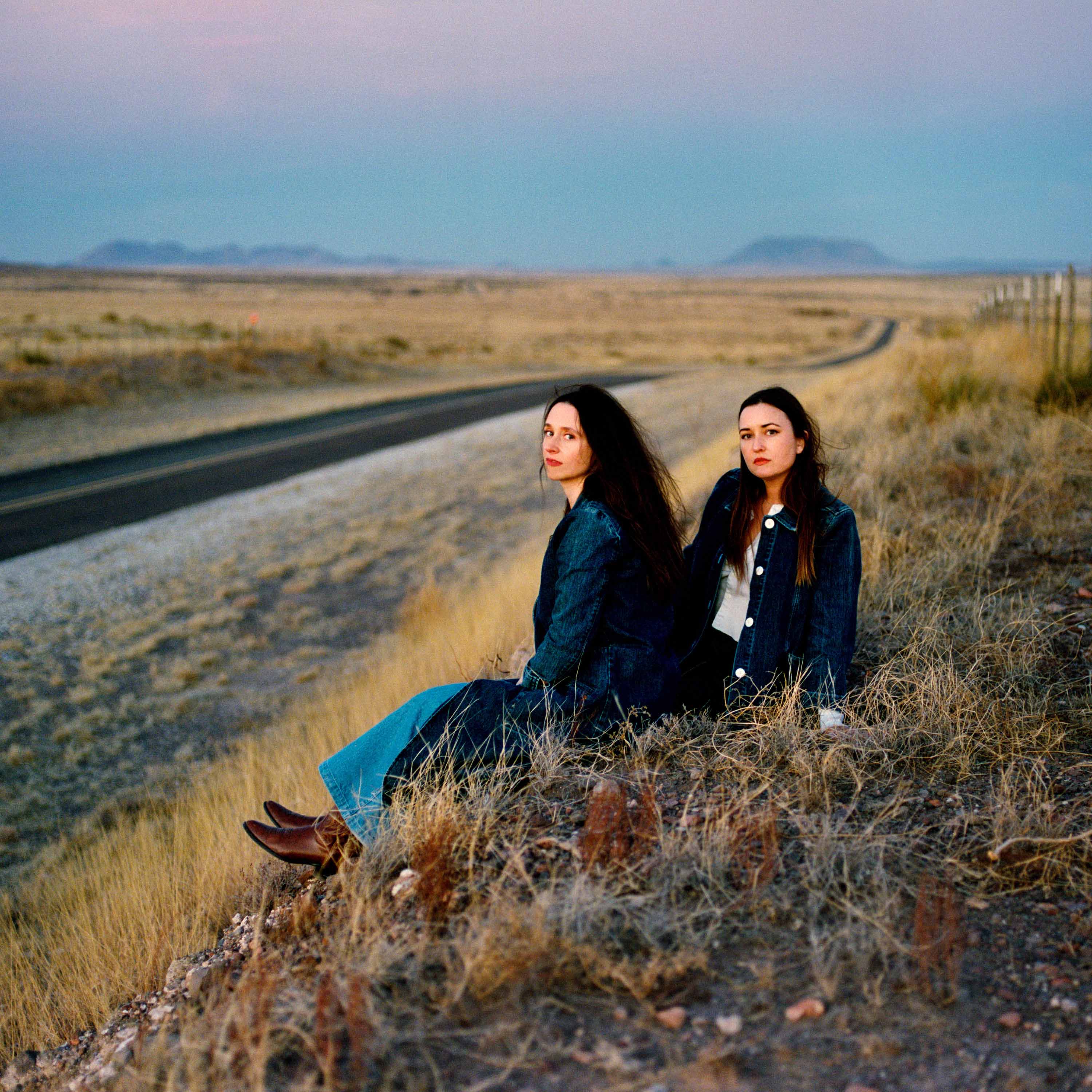 Railroad Earth - All For the Song
Robert Earl Keen - Western Chill
Robert Jon & The Wreck - Wreckage, Vol. 2
Ryan Adams - Chris
Ryan Adams - FM
Sarah Shook & the Disarmers - Nightroamer
Second Hand Darlings - Long Time Coming
Sharon Van Etten - We've Been Going About This All Wrong
Shelby Lynne - Love, Shelby
Shovels & Rope - O' Be Joyful (10th Anniversary Edition)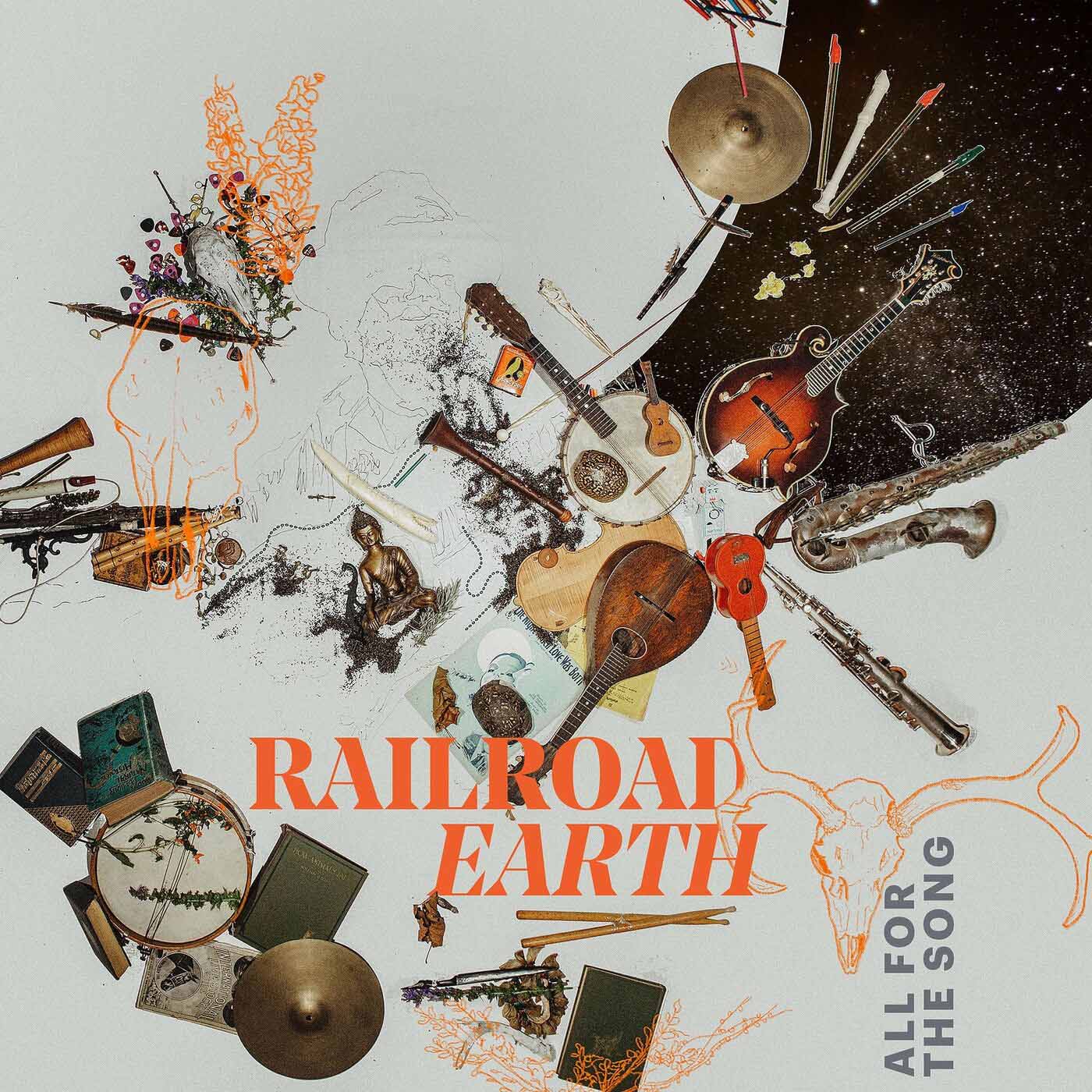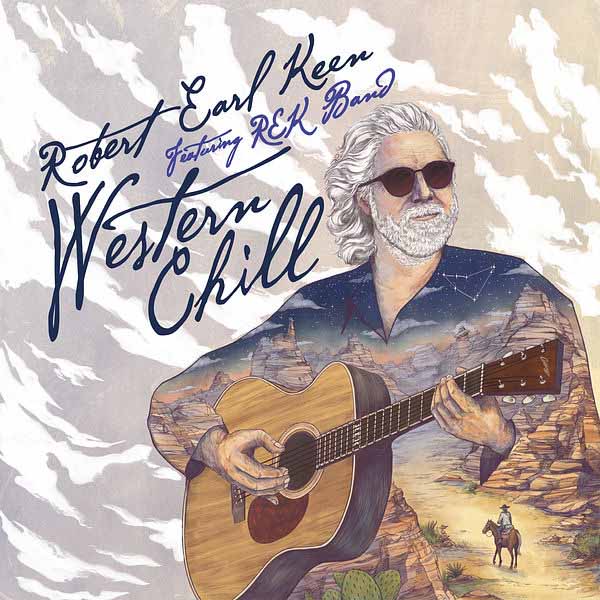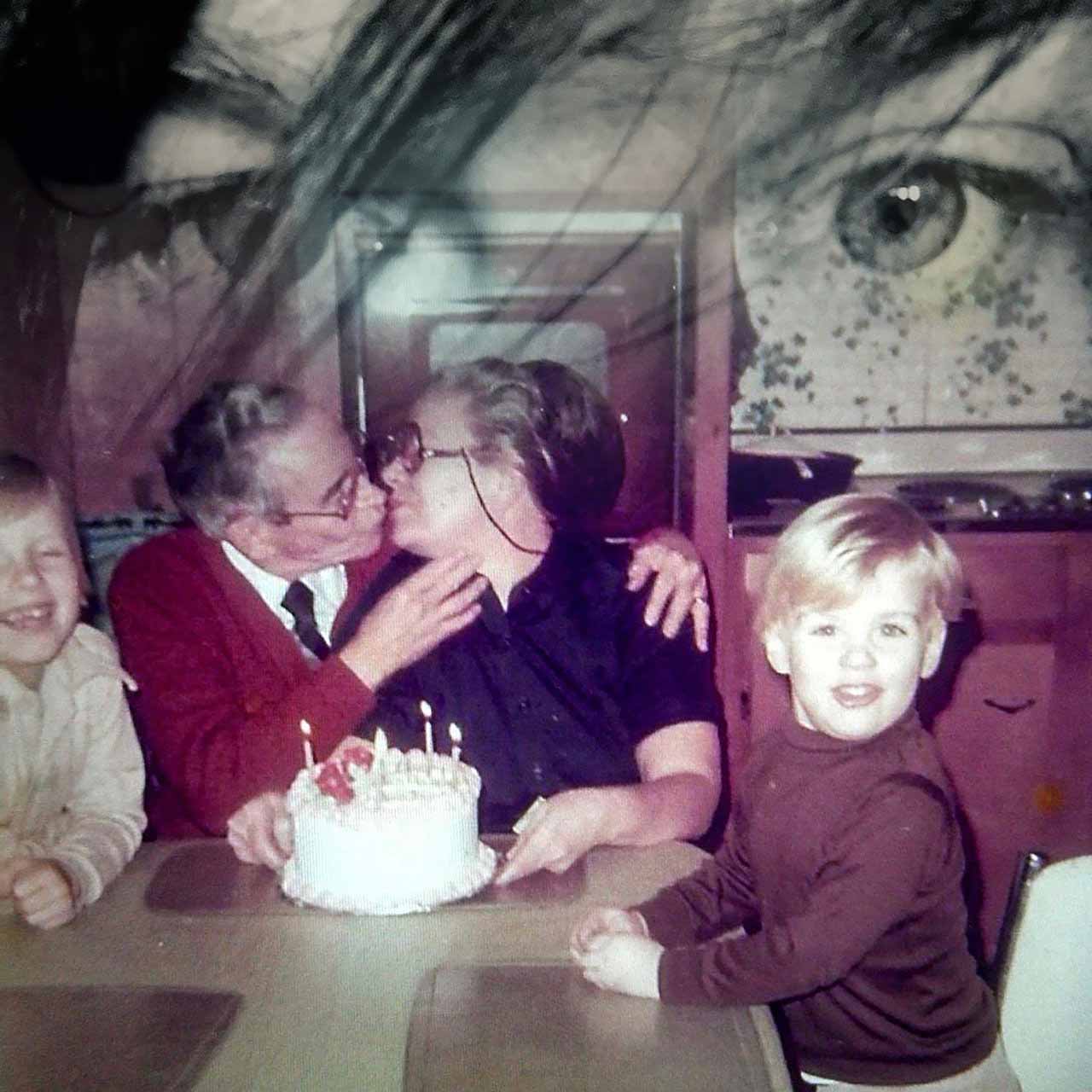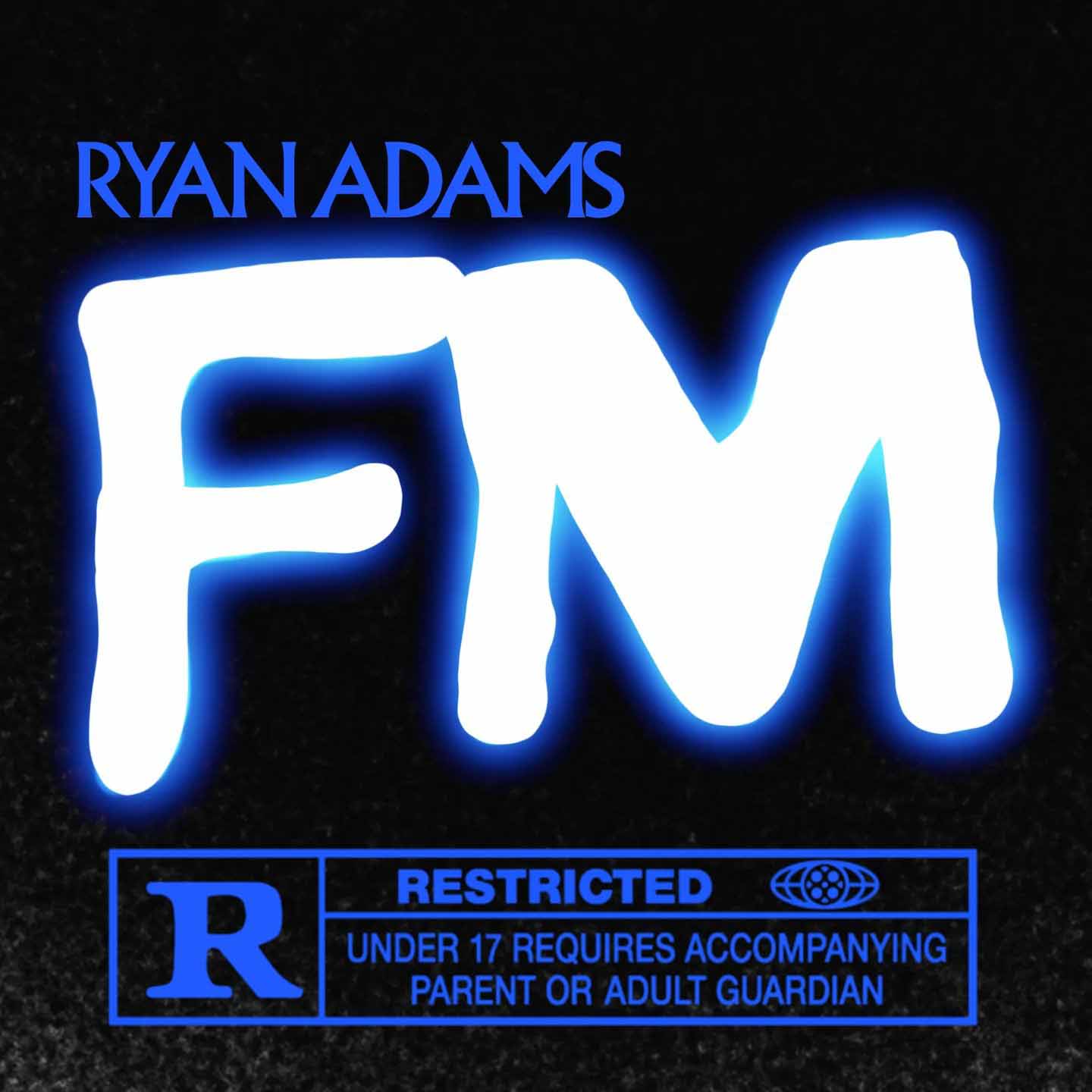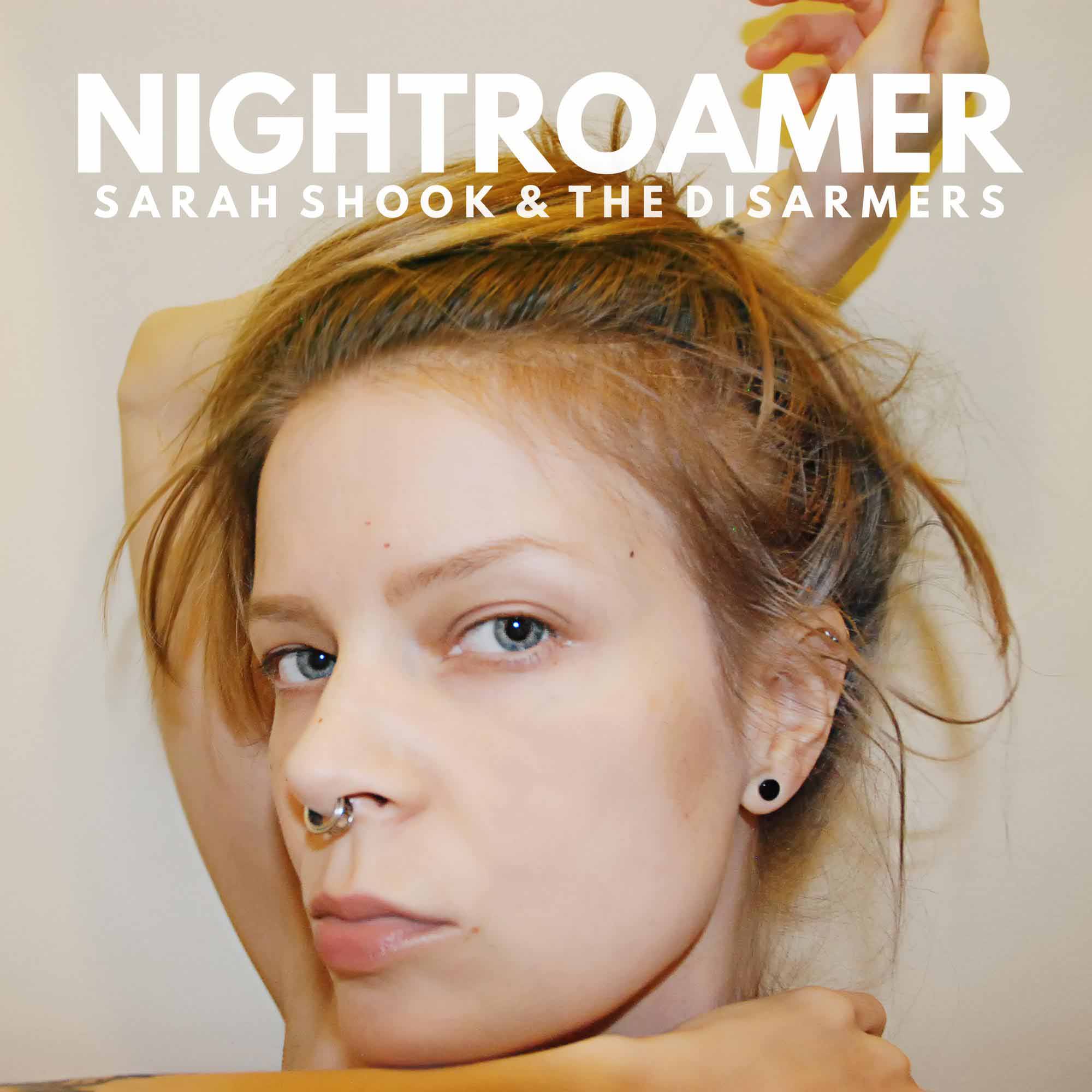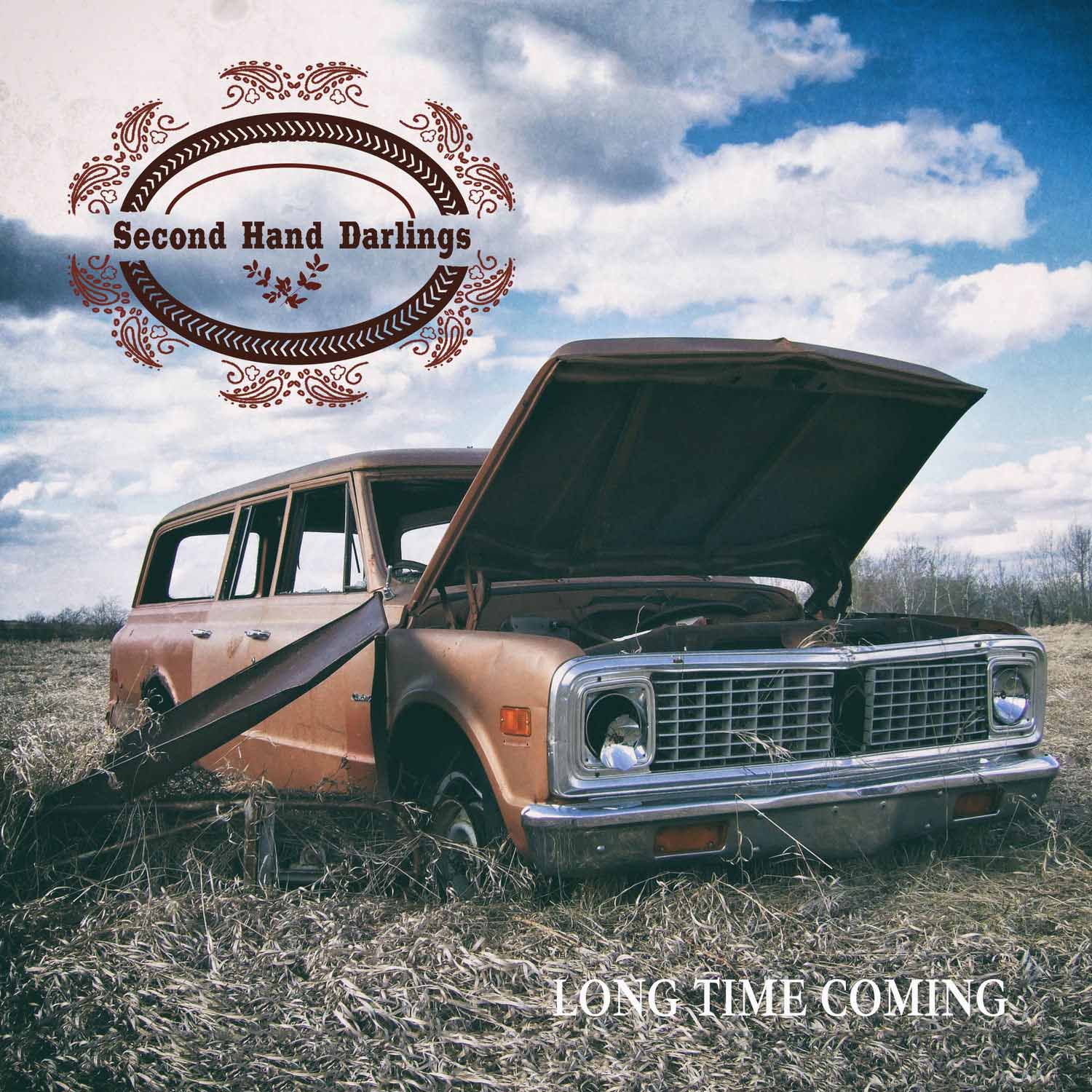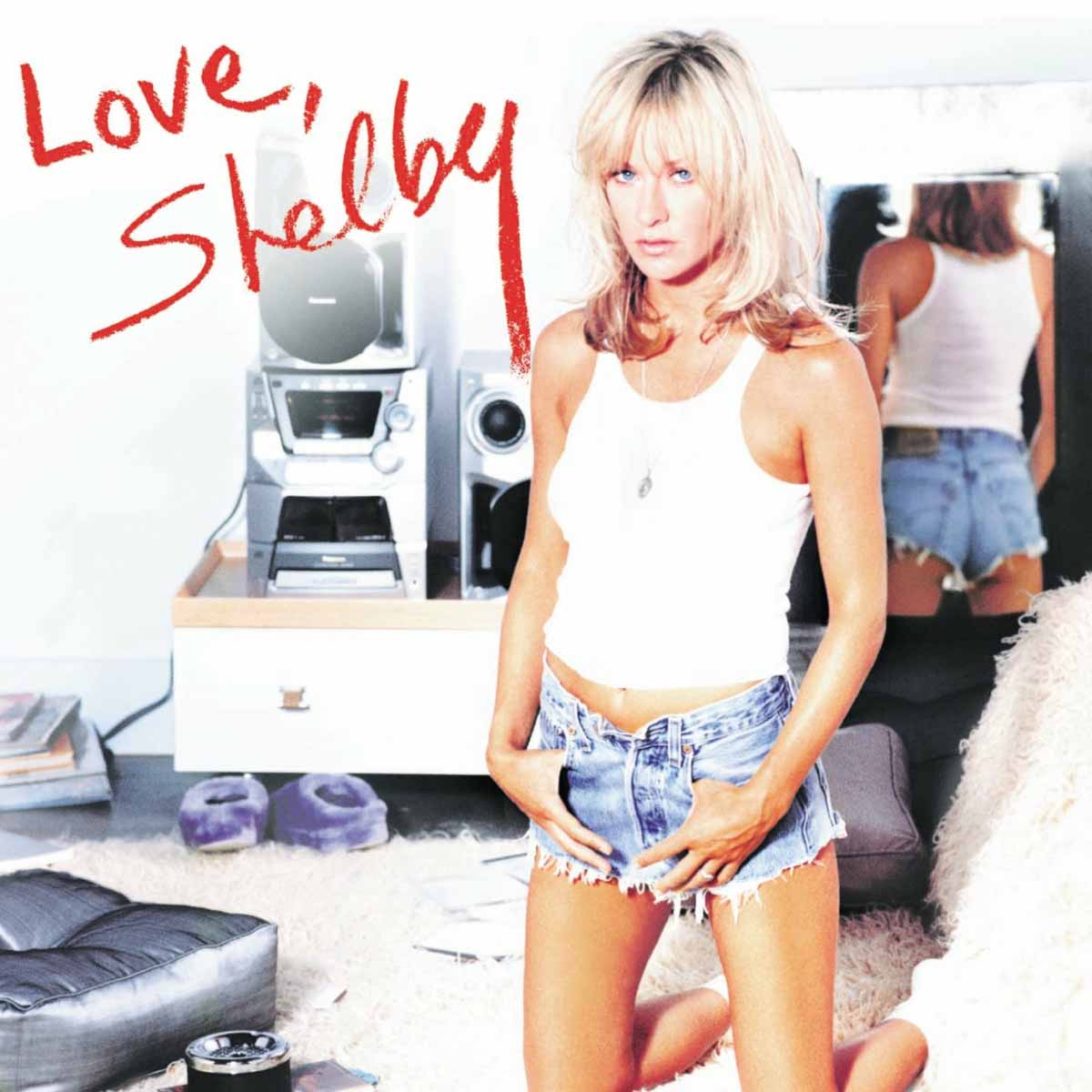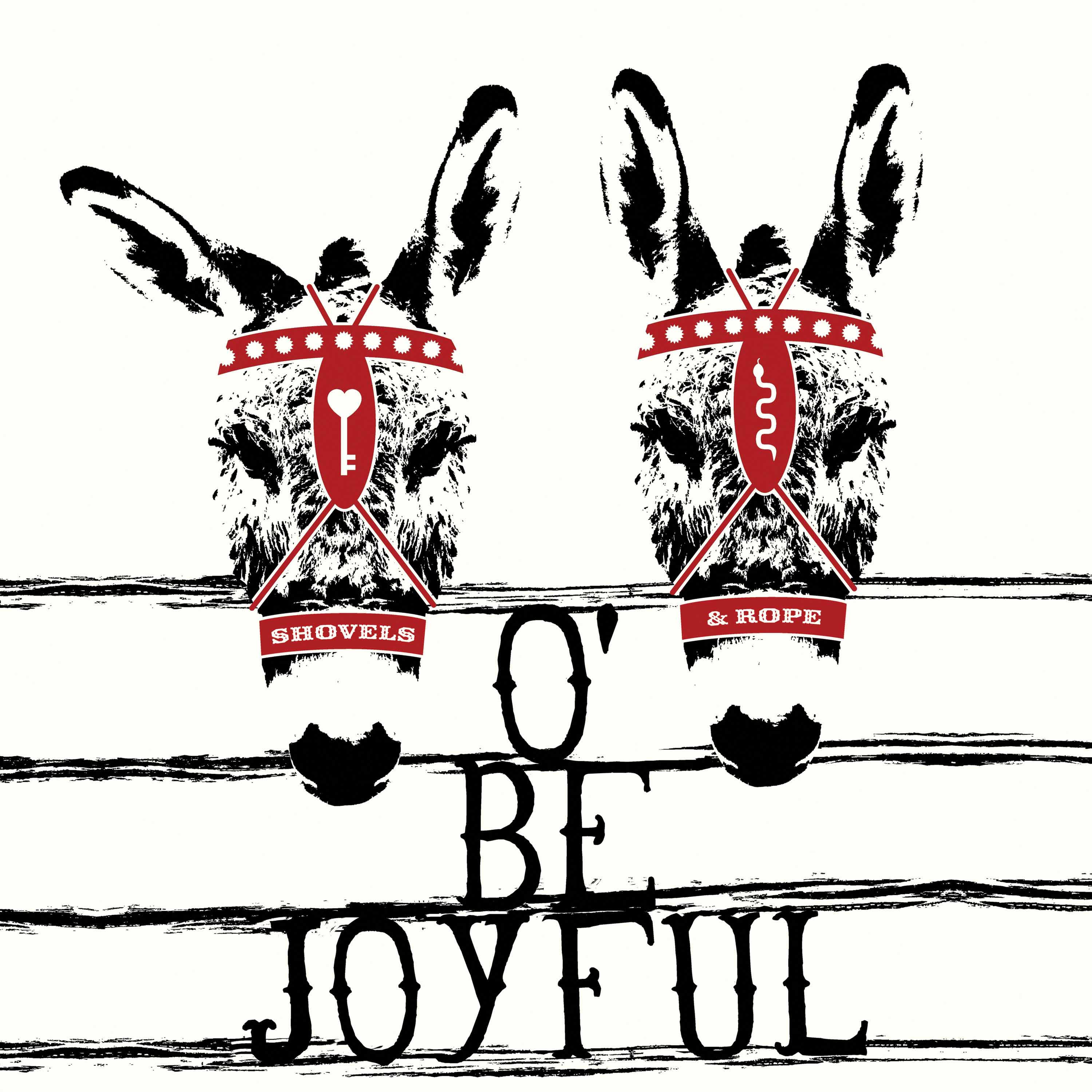 Silos - Family
Simone Felice - All The Bright Coins
Steve Earle & The Dukes - Jerry Jeff
Tammy Rogers & Thomm Jutz - Surely Will Be Singing
Tedeschi Trucks Band - I Am The Moon II. Ascension
The Band Of Heathens - Cutting Room Floor
The Delines - The Sea Drift
The Infamous Stringdusters - Toward the Fray
The Jorgensens - Americana Soul
The Mavericks - Country Dream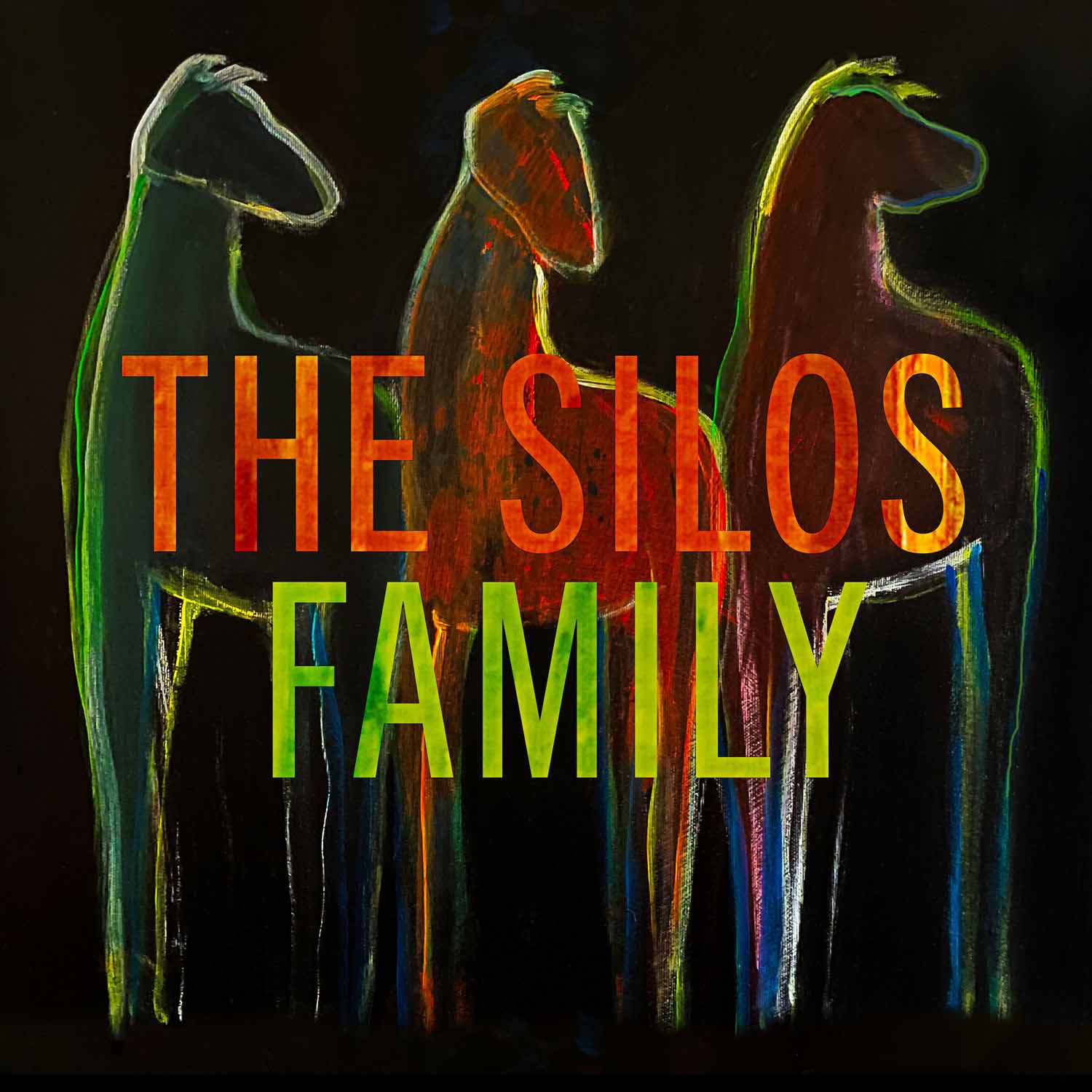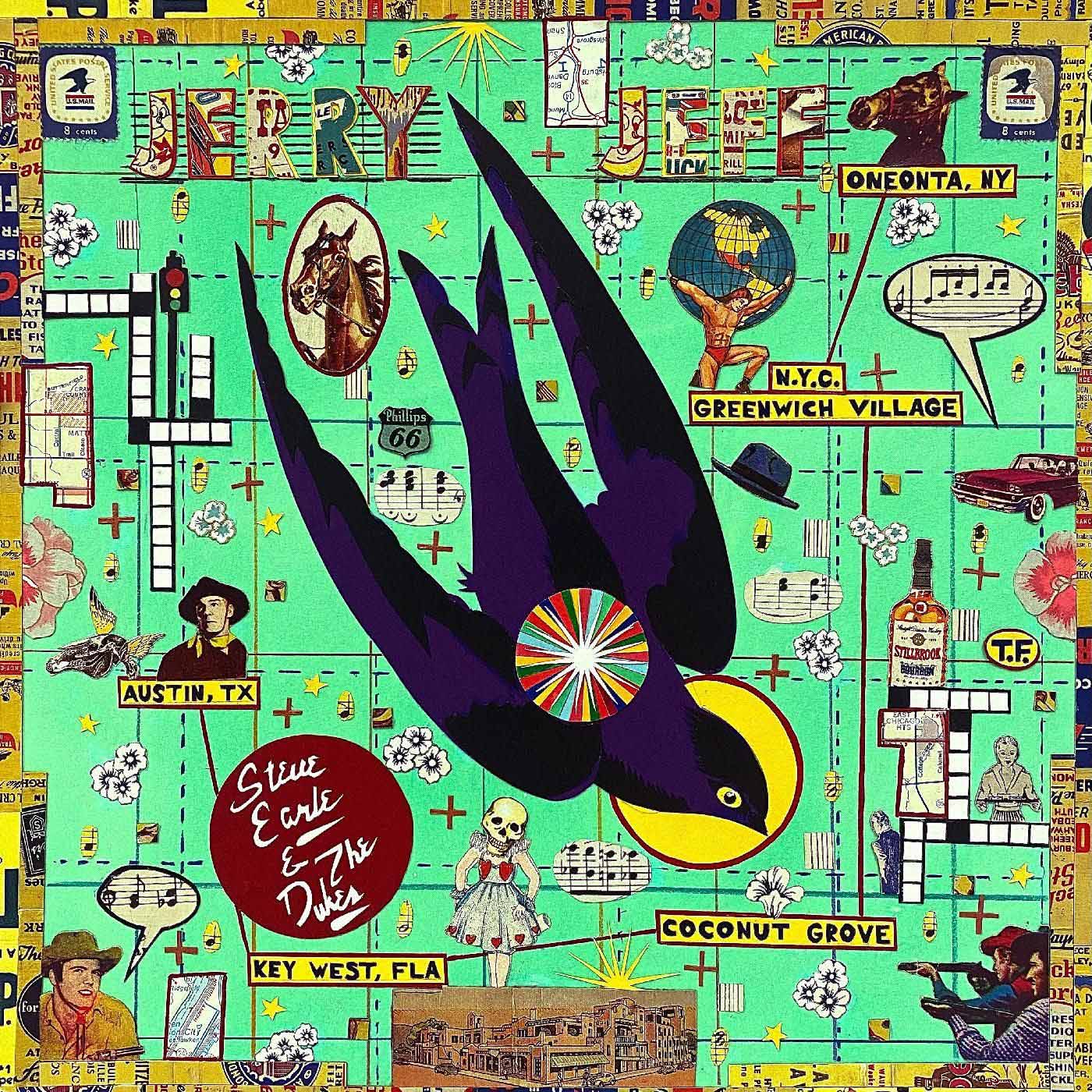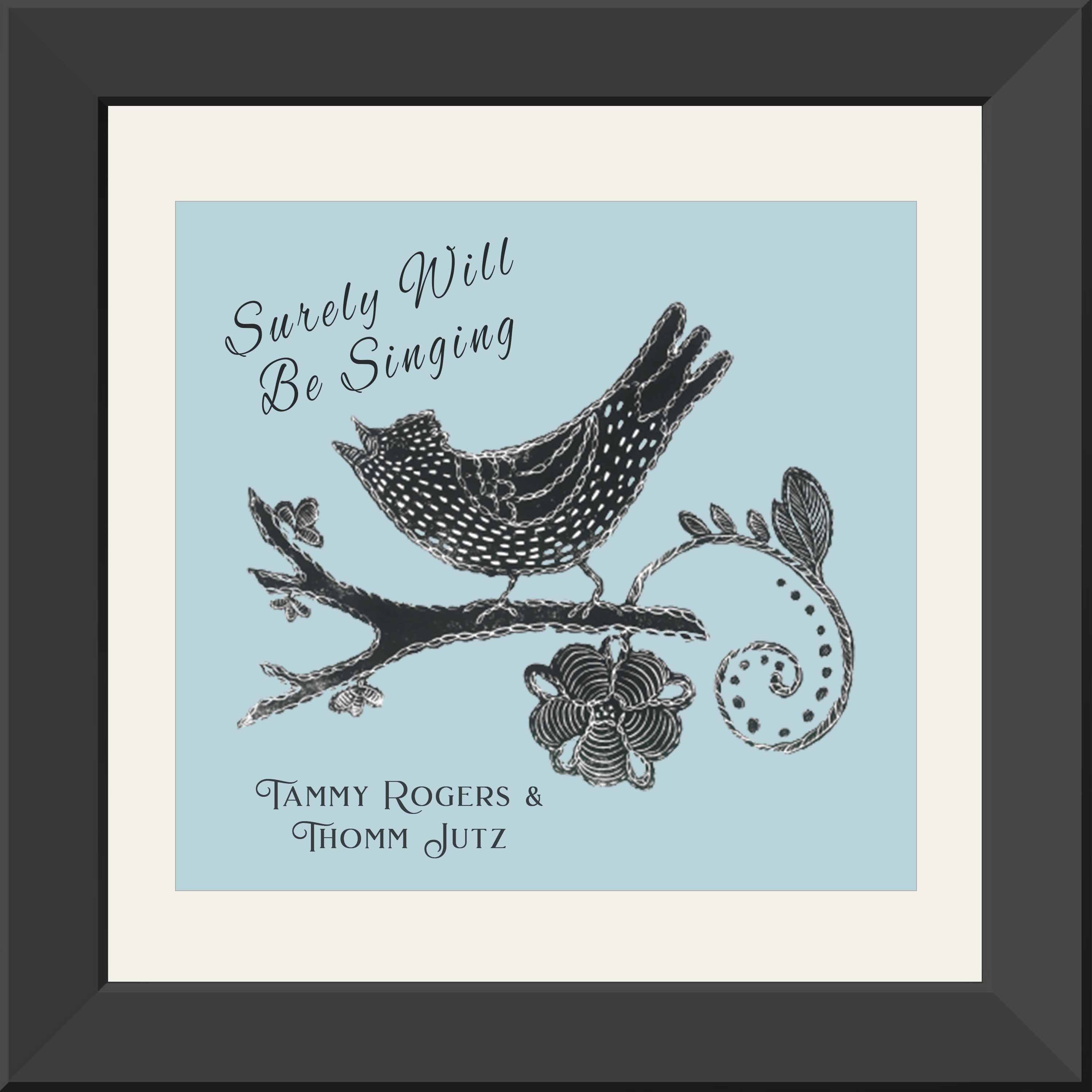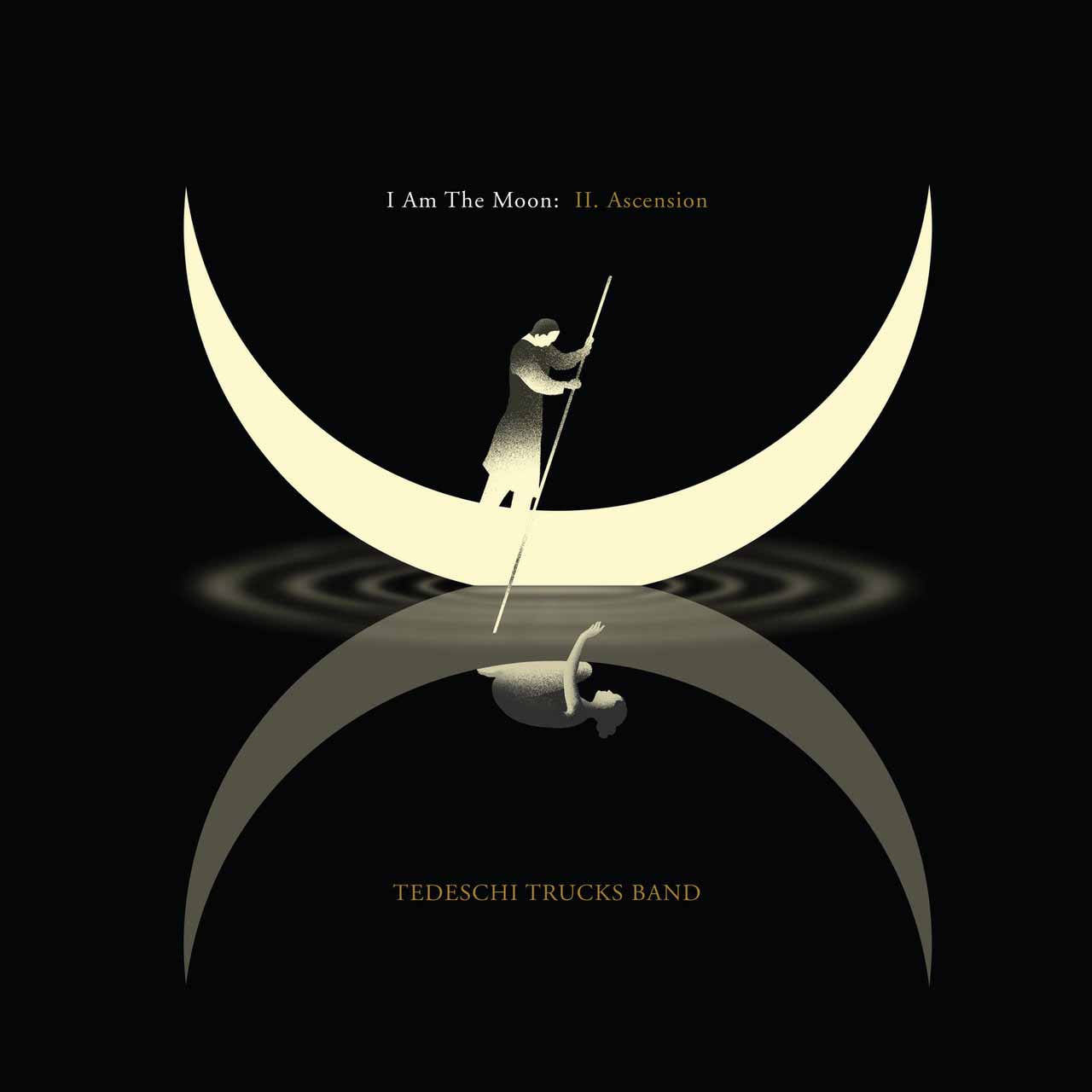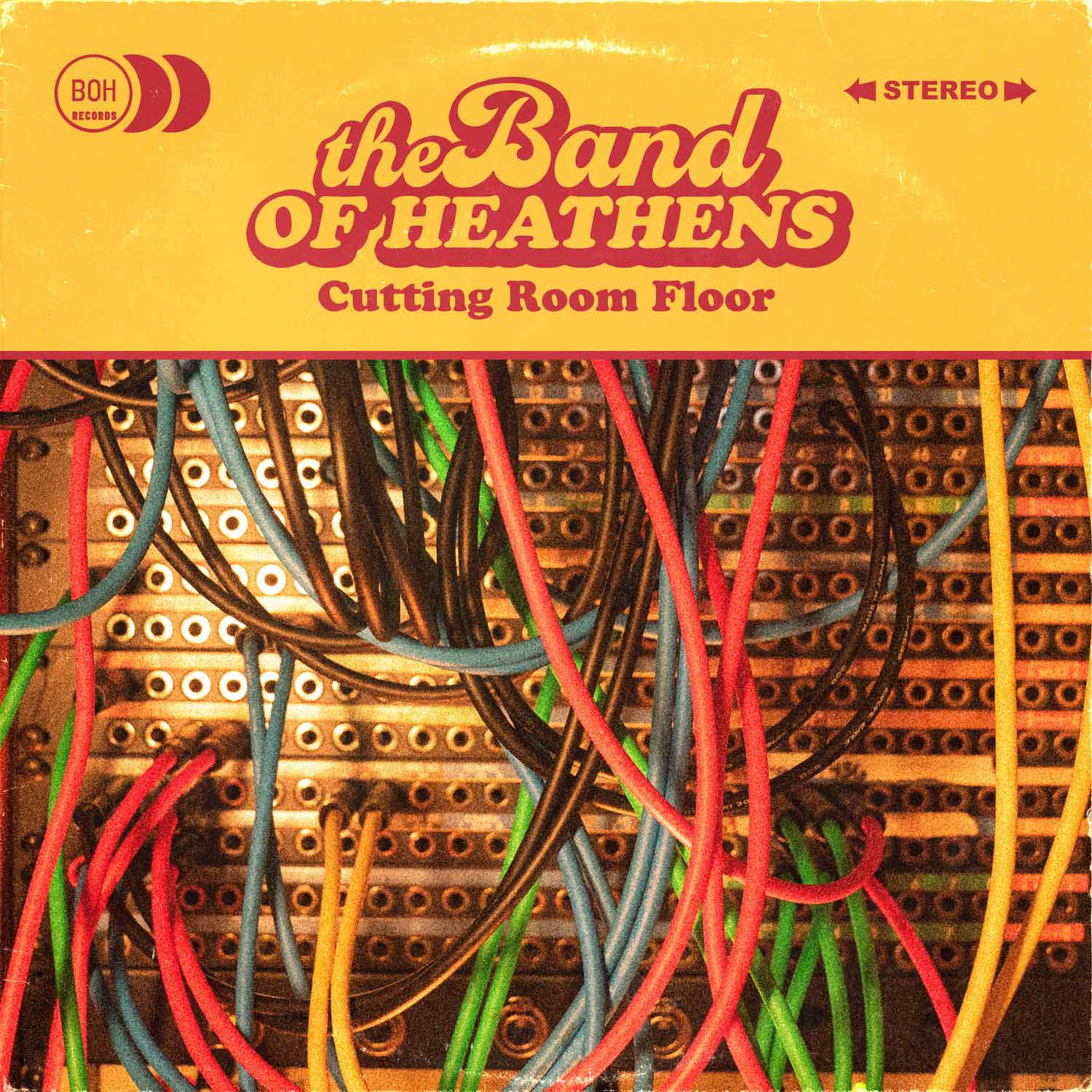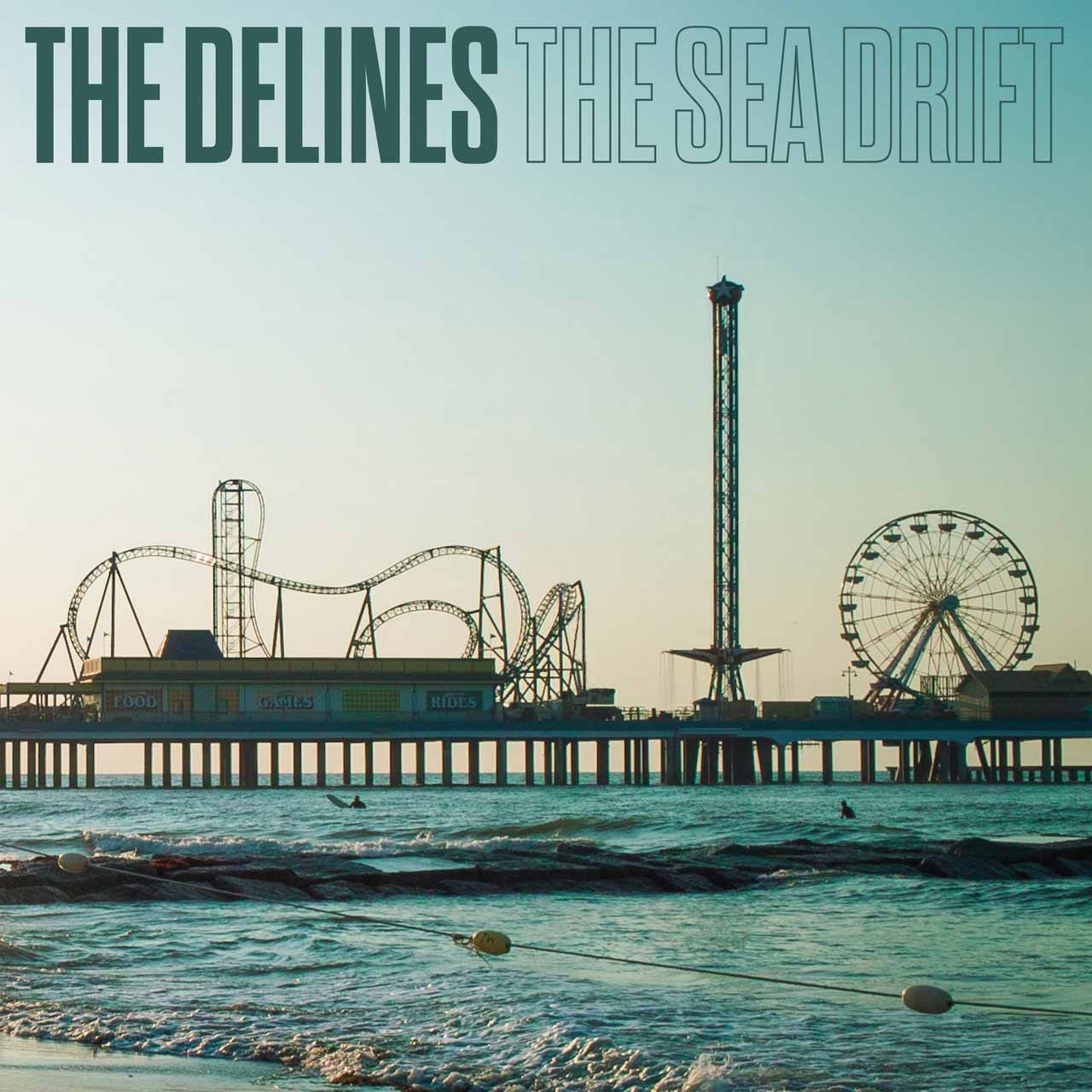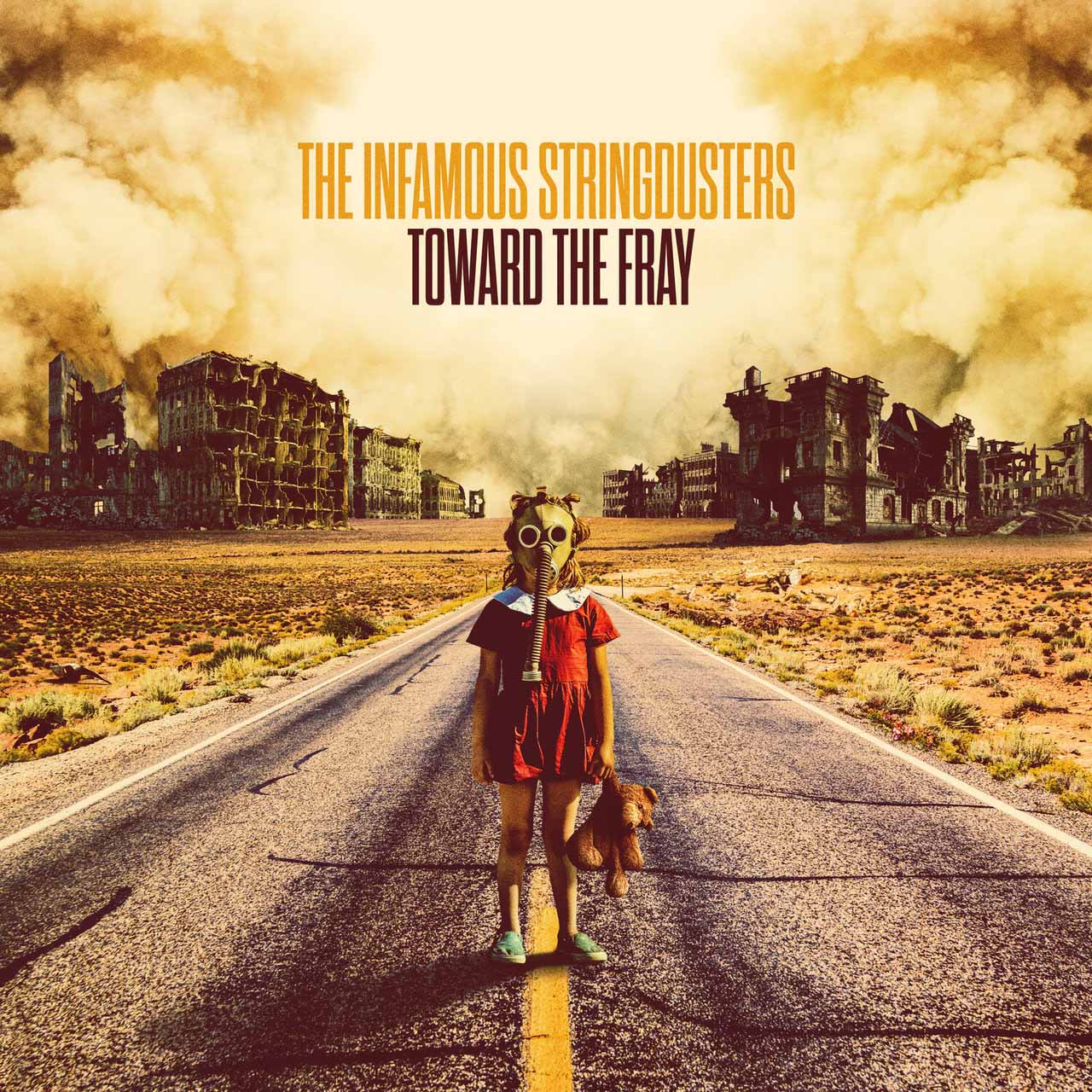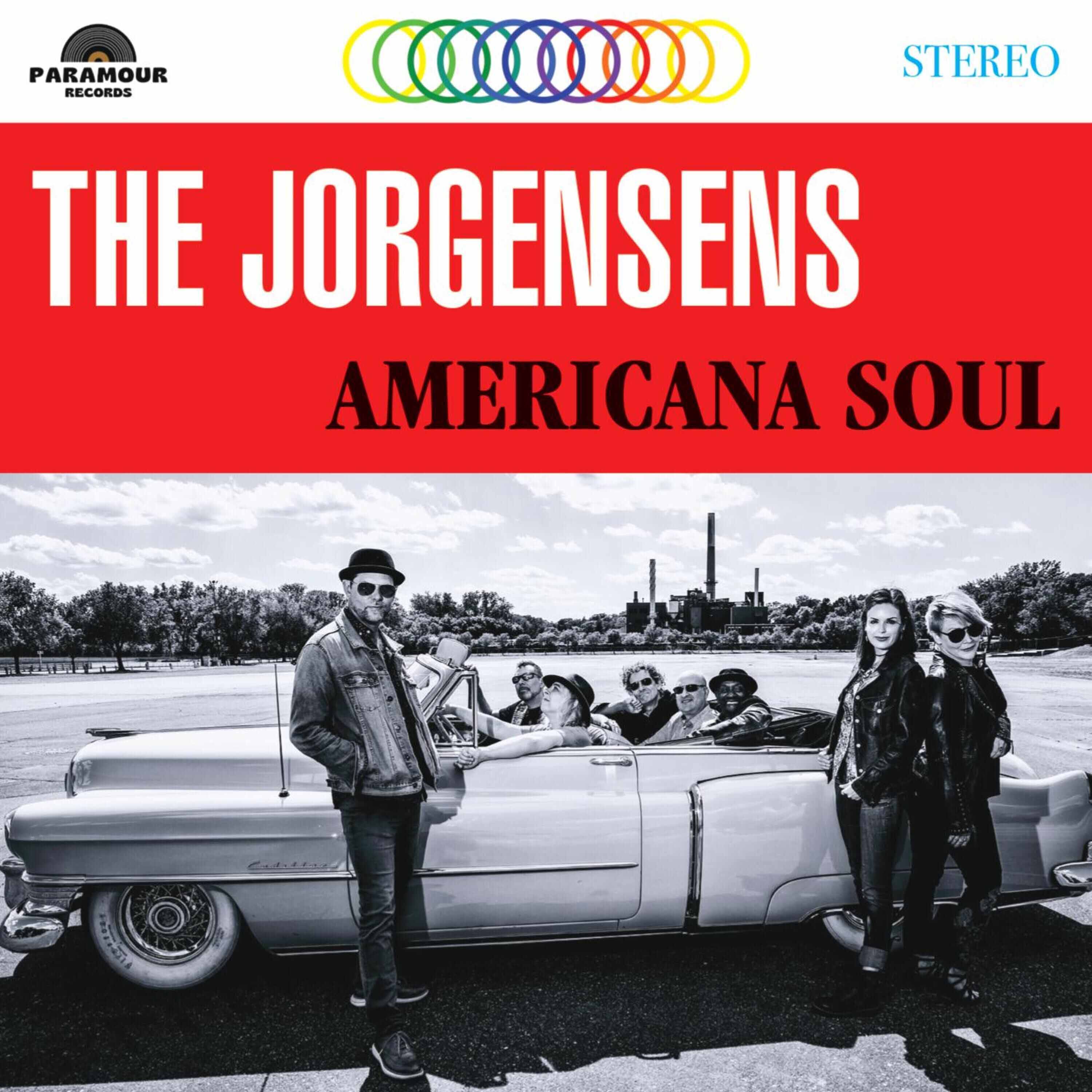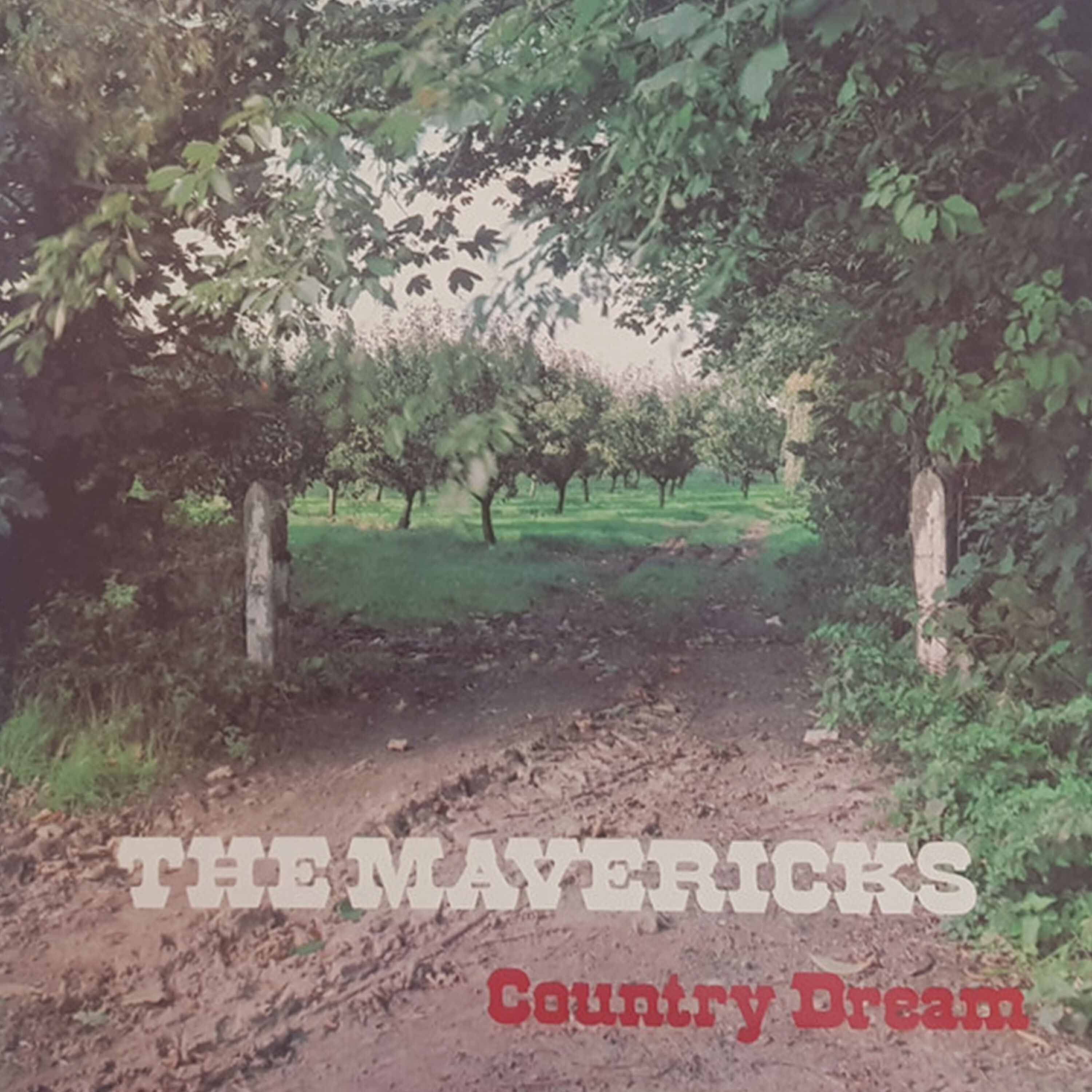 The Nitty Gritty Dirt Band - Dirt Does Dylan
The Pine Hearts - Lost Love Songs
The Po' Ramblin' Boys - God's Love Is so Divine (Remastered)
The Tragically Hip - Live at The Roxy
The Waterboys - An Appointment With Mr Yeats ( Remaster)
The White Buffalo - Year Of The Dark Horse
Timothy B. Schmit - Day by Day
Tom Freund - The Year I Spent In Space
Trampled By Turtles - Alpenglow
Tyler Childers - Can I Take My Hounds to Heaven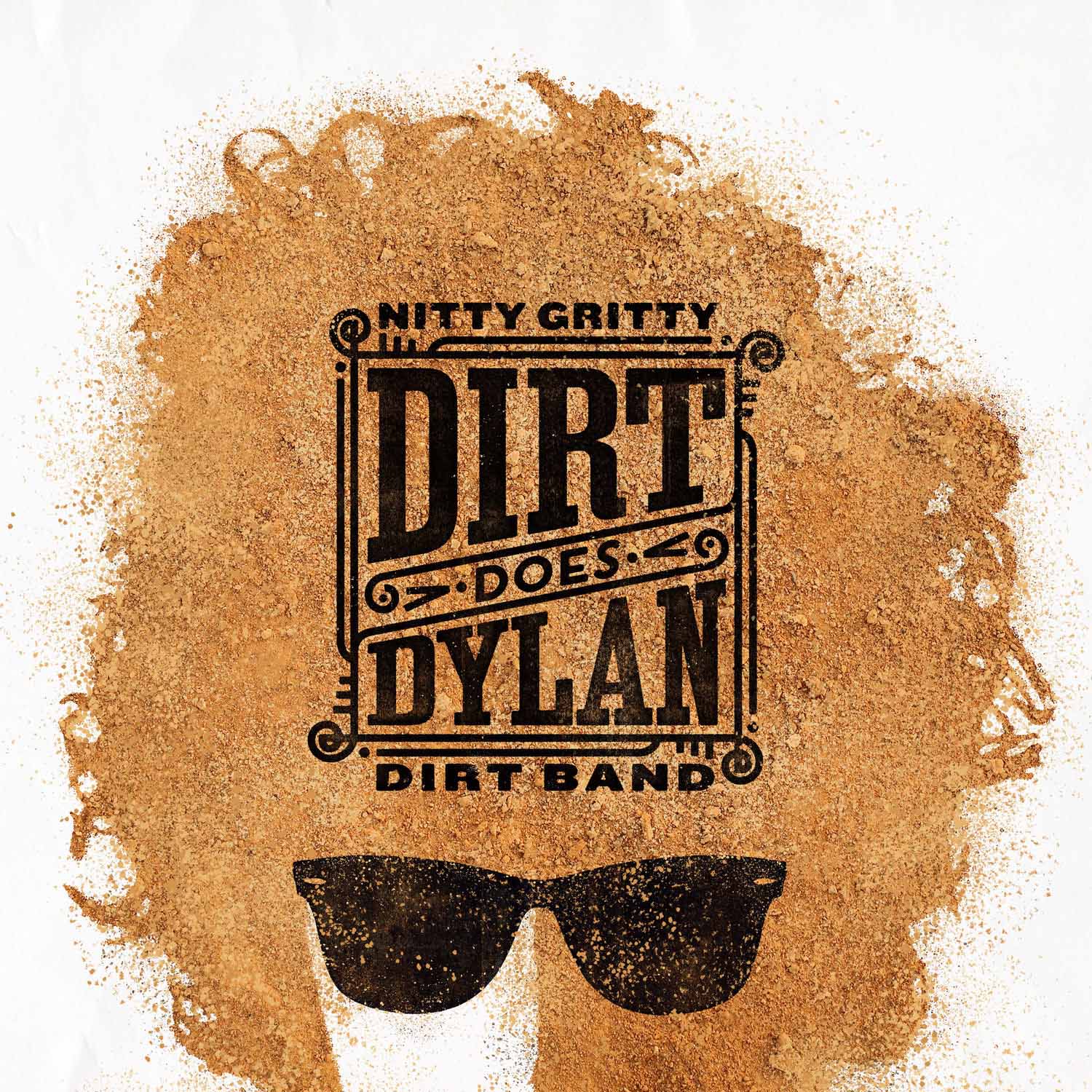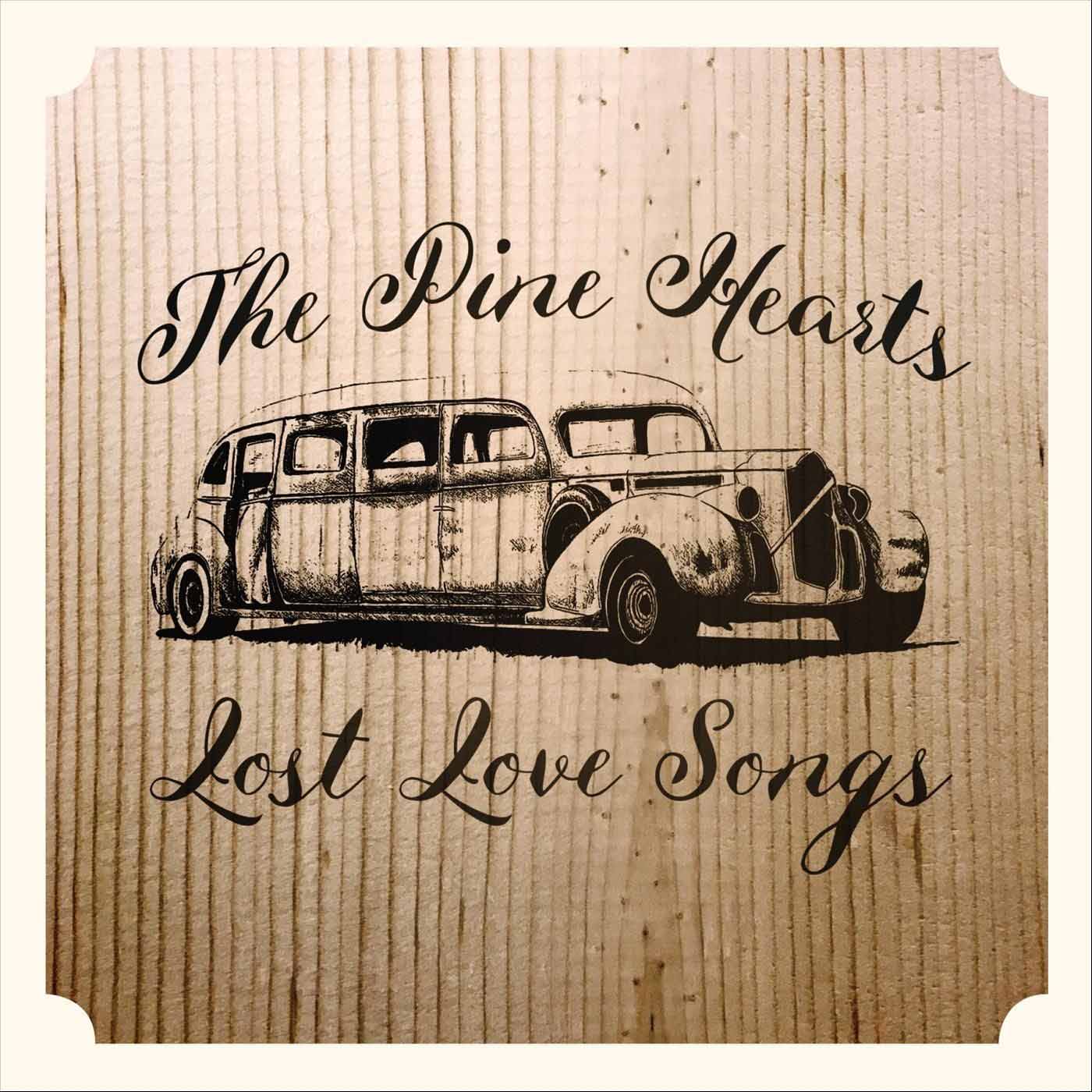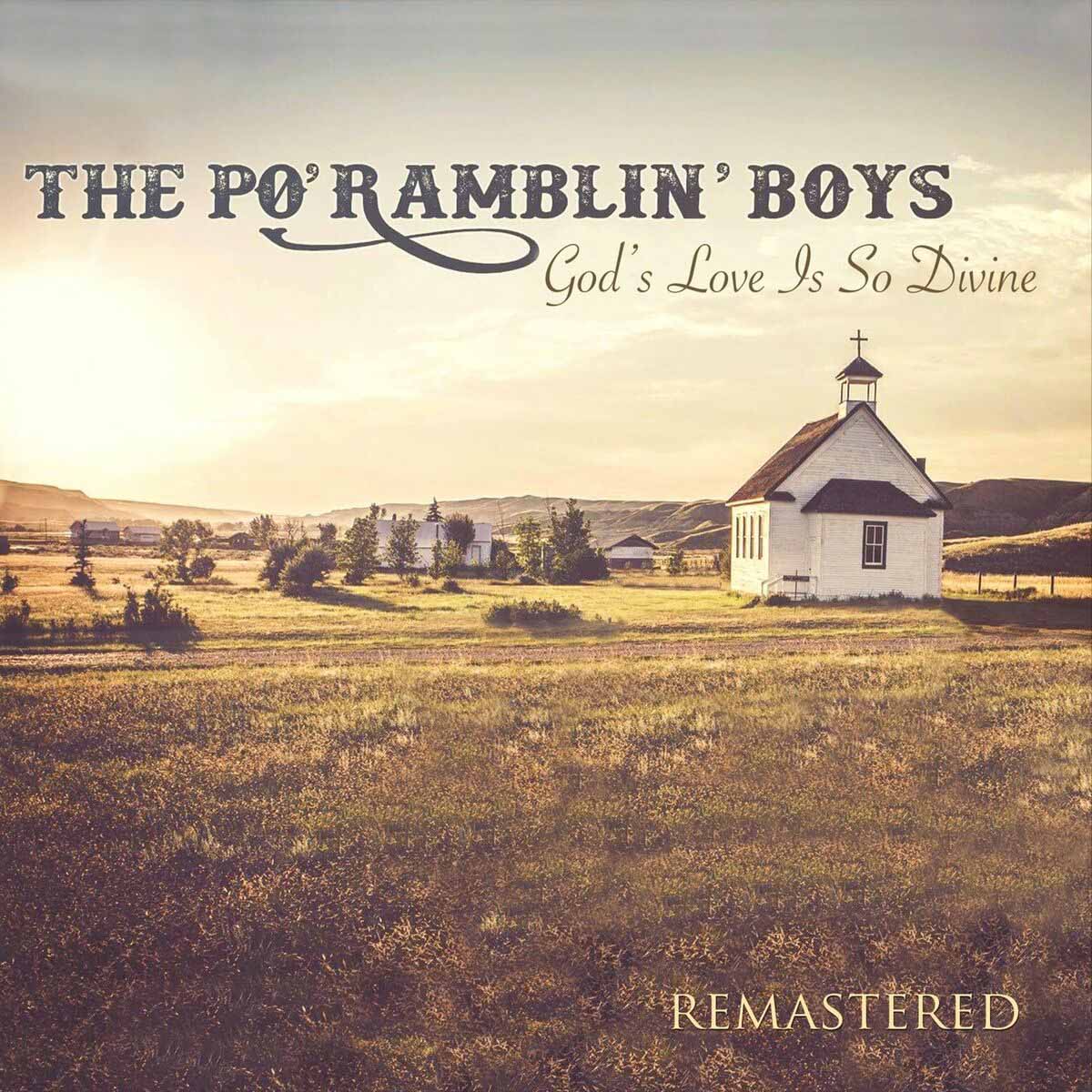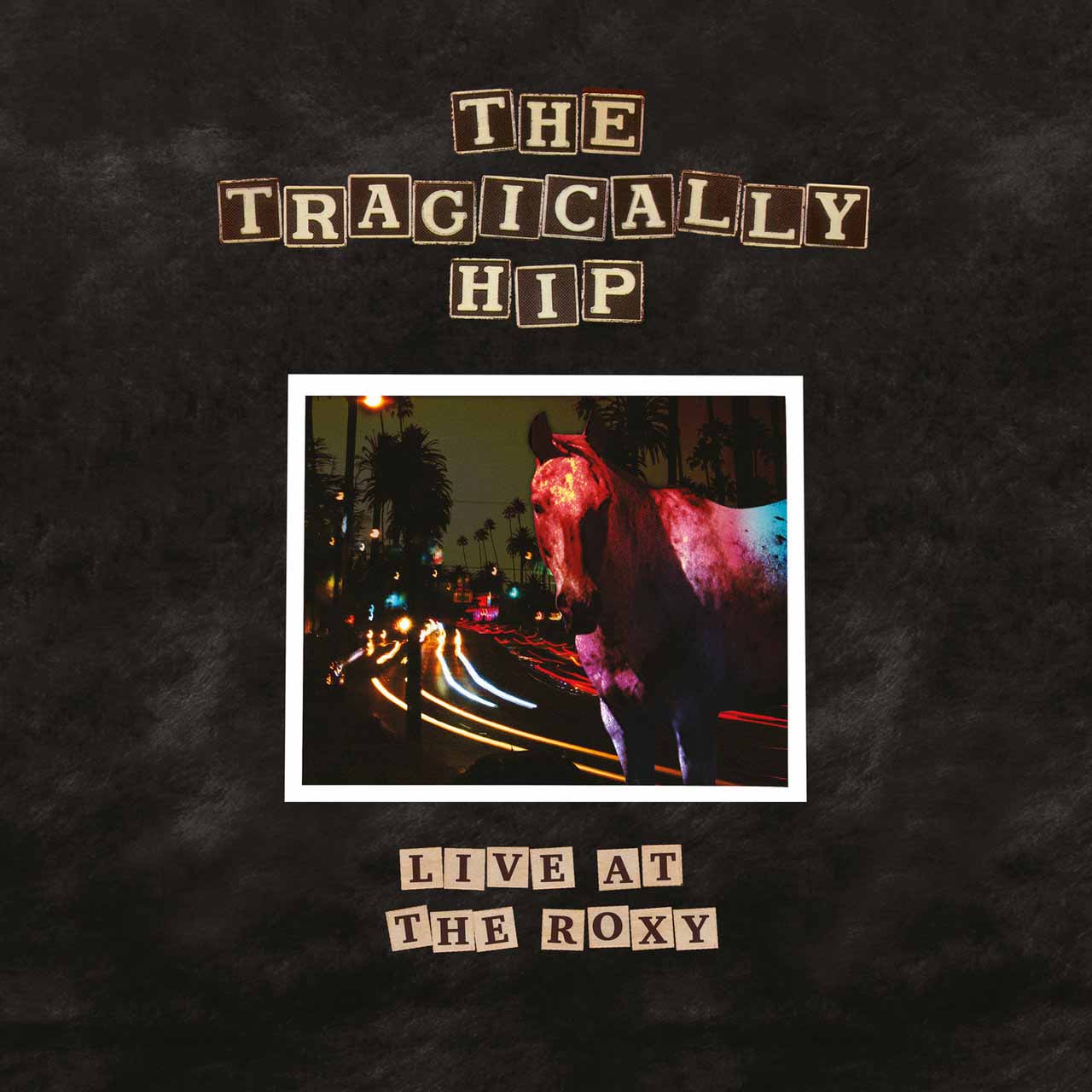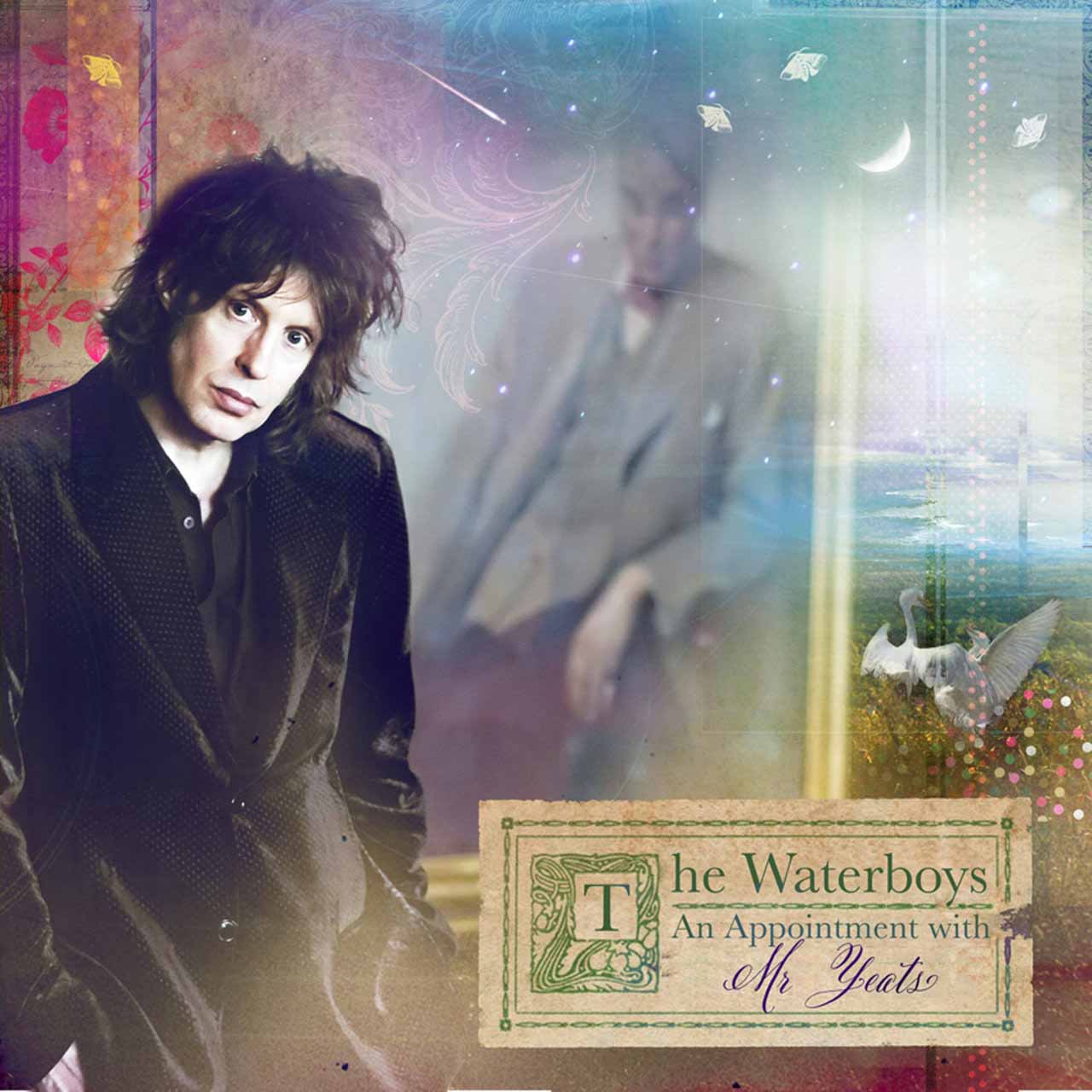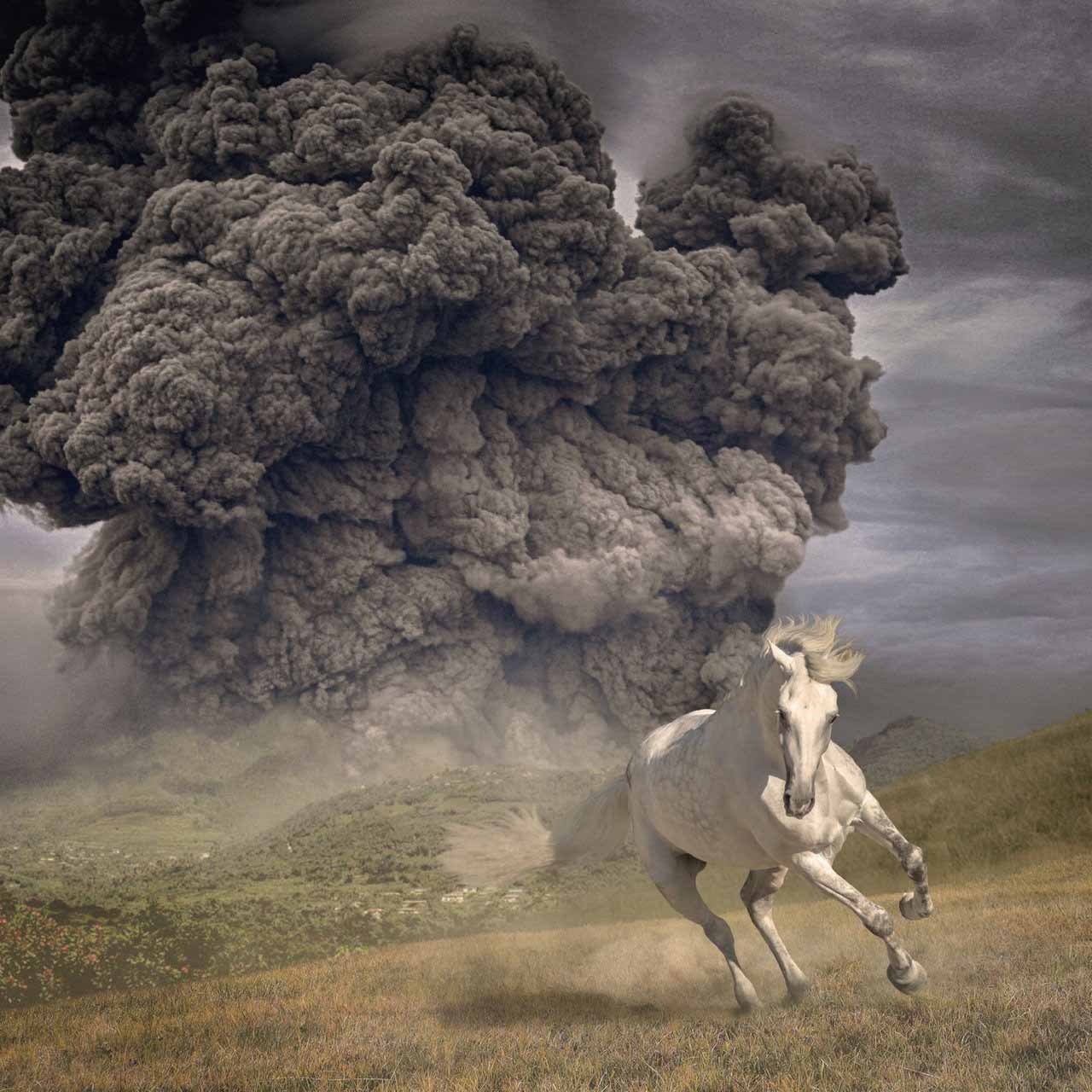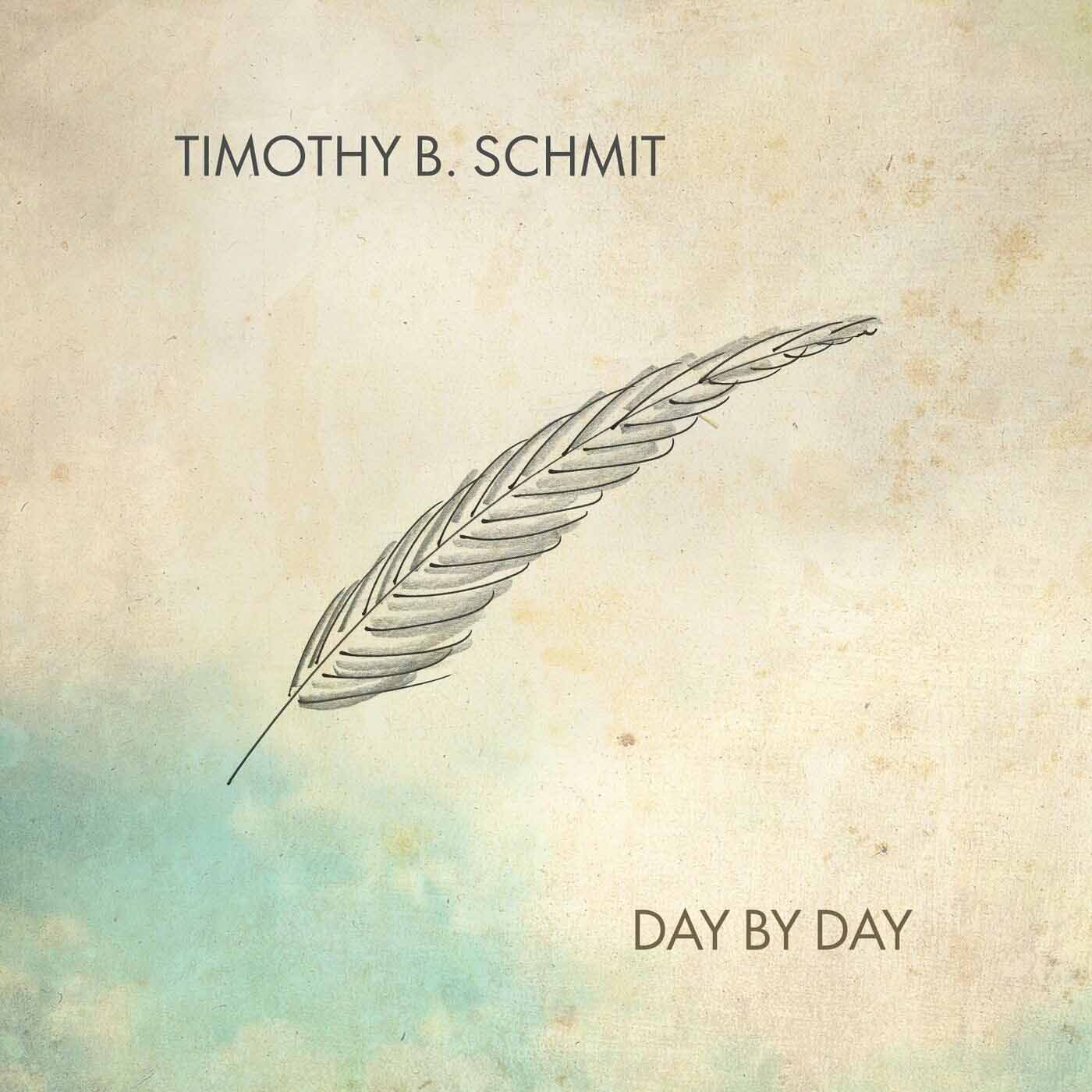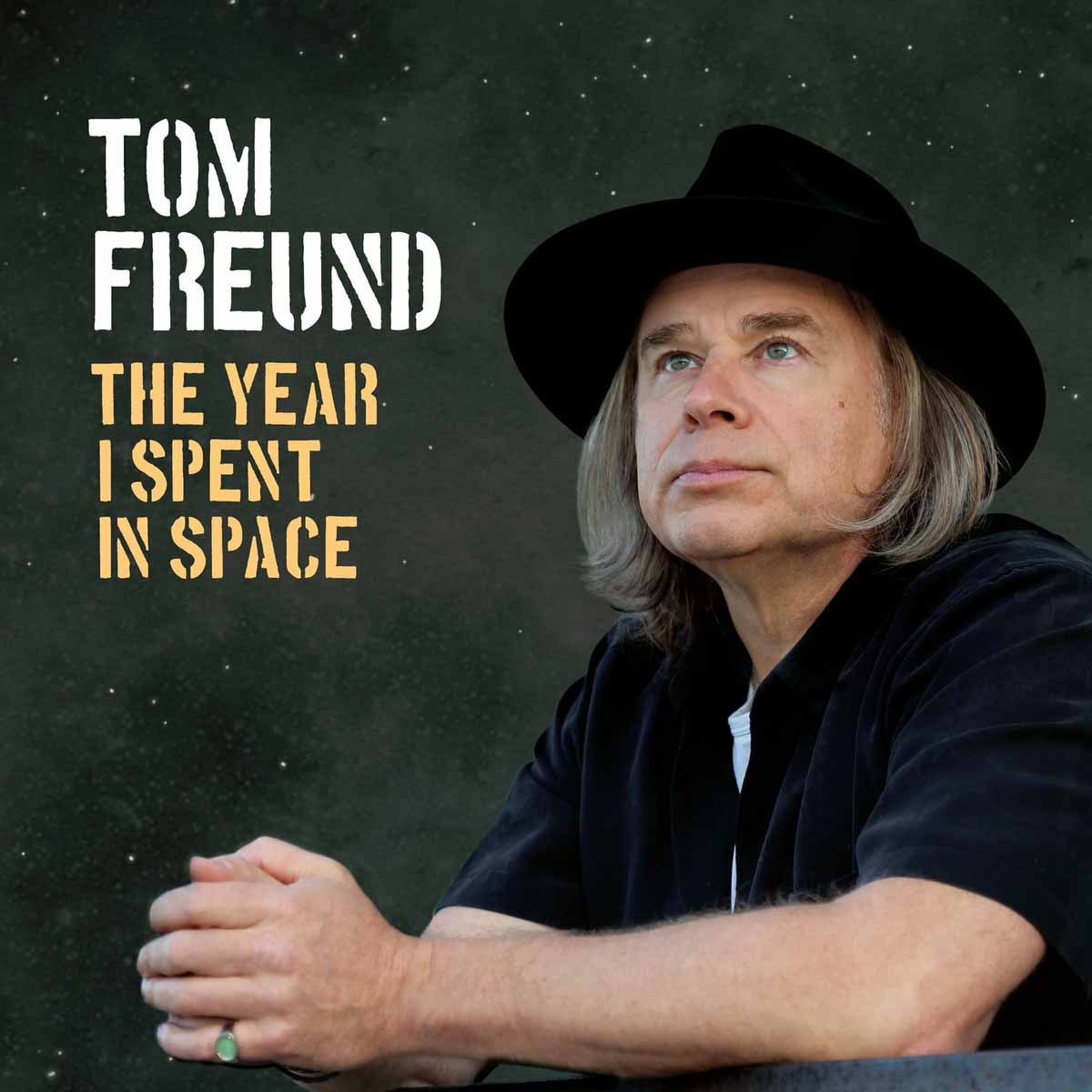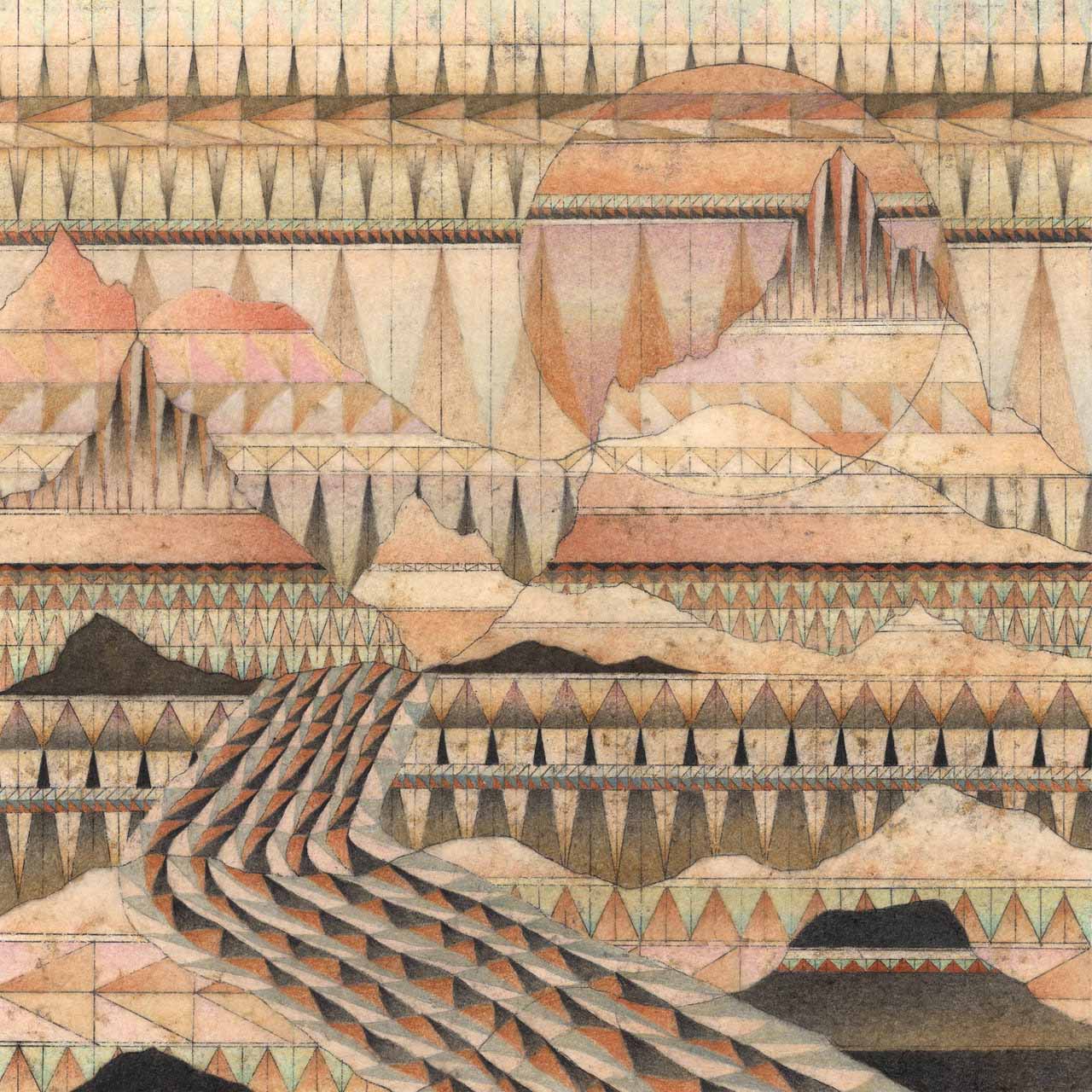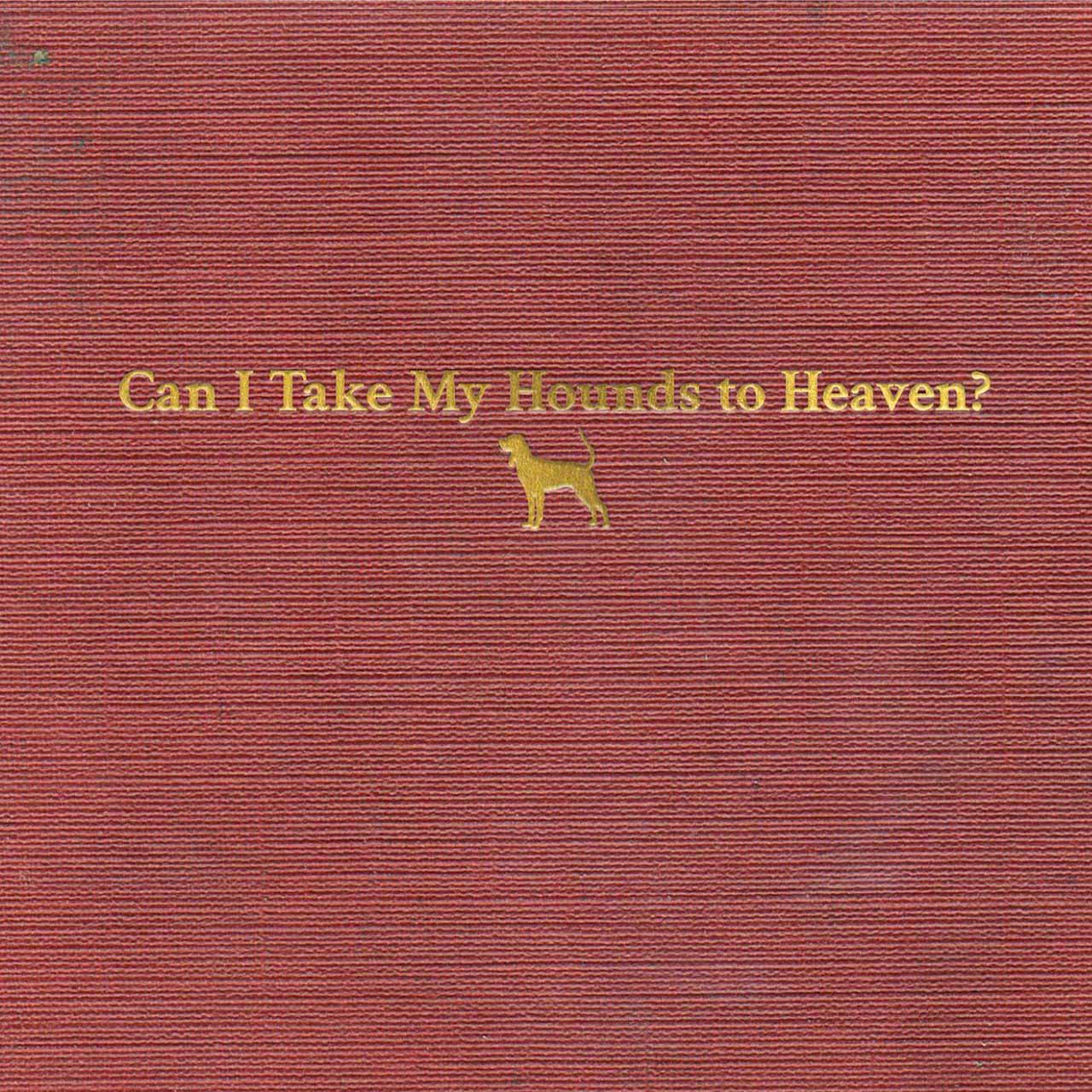 VA - Something Borrowed, Something New; A Tribute to John Anderson
Van Morrison - What's It Gonna Take
Vandoliers - The Vandoliers _
Vince Herman - Enjoy the Ride
Warren Zevon - Preludes (Deluxe Edition)
Wilco - Cruel Country
Wilco - Yankee Hotel Foxtrot (Super Deluxe Edition)
Willie Nelson - A Beautiful Time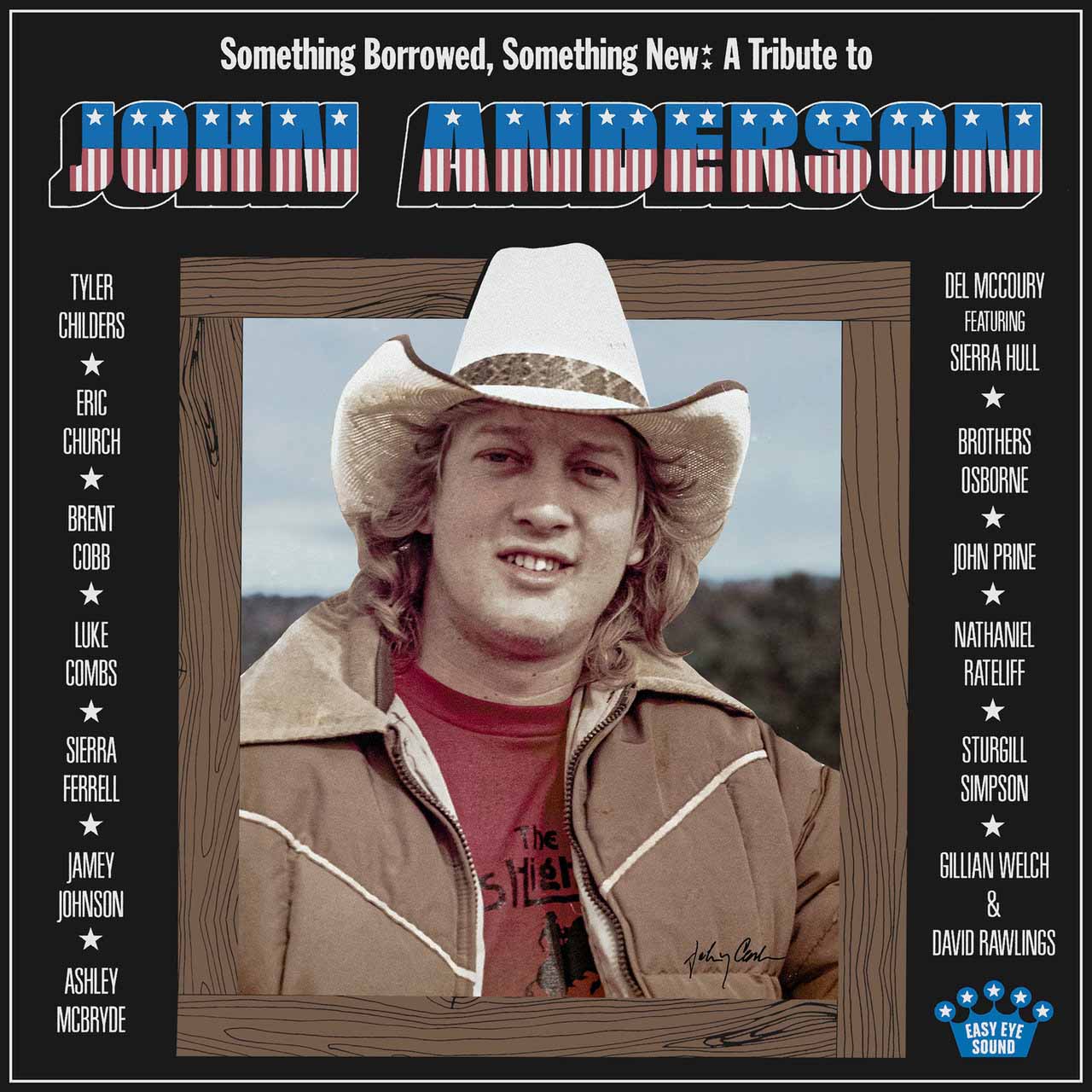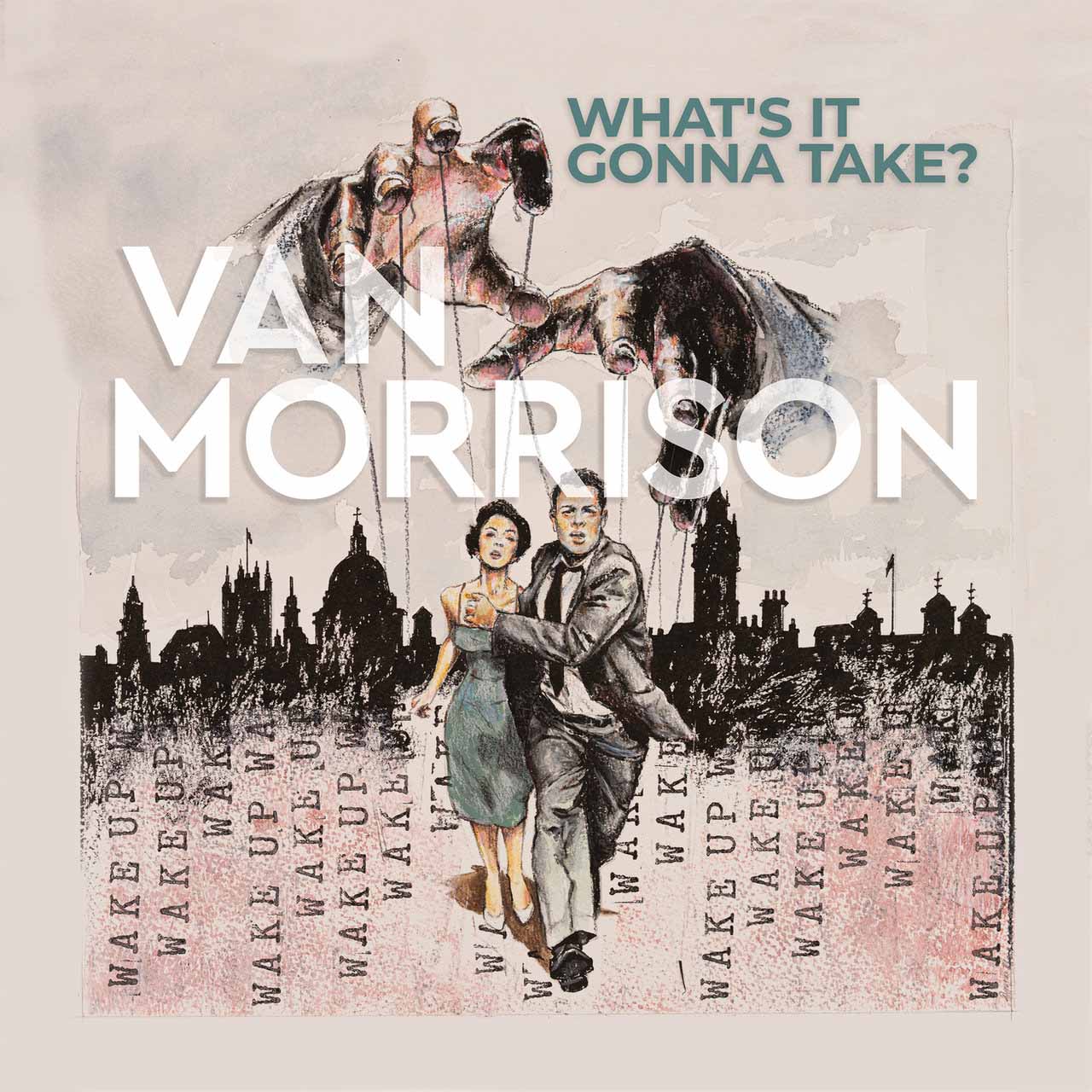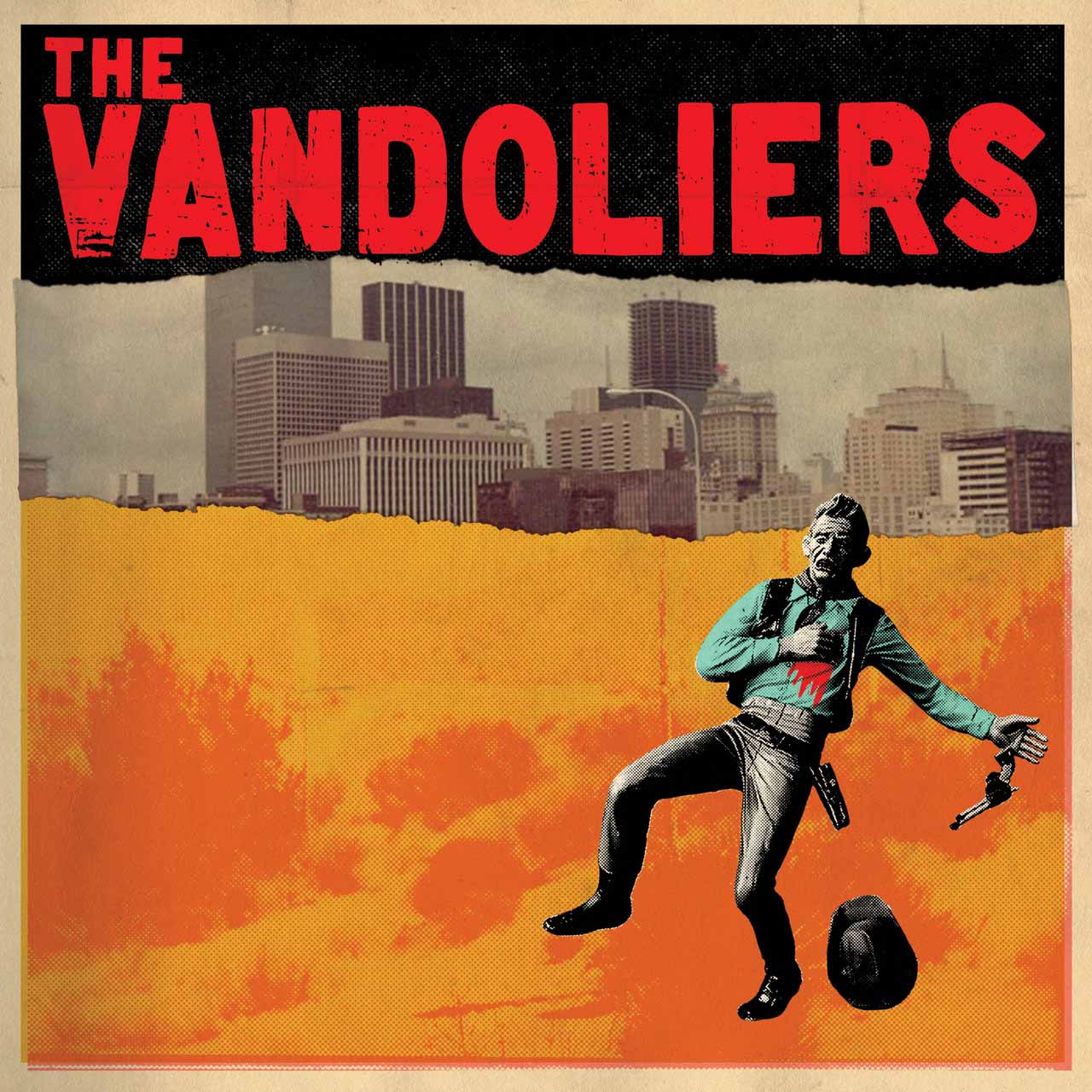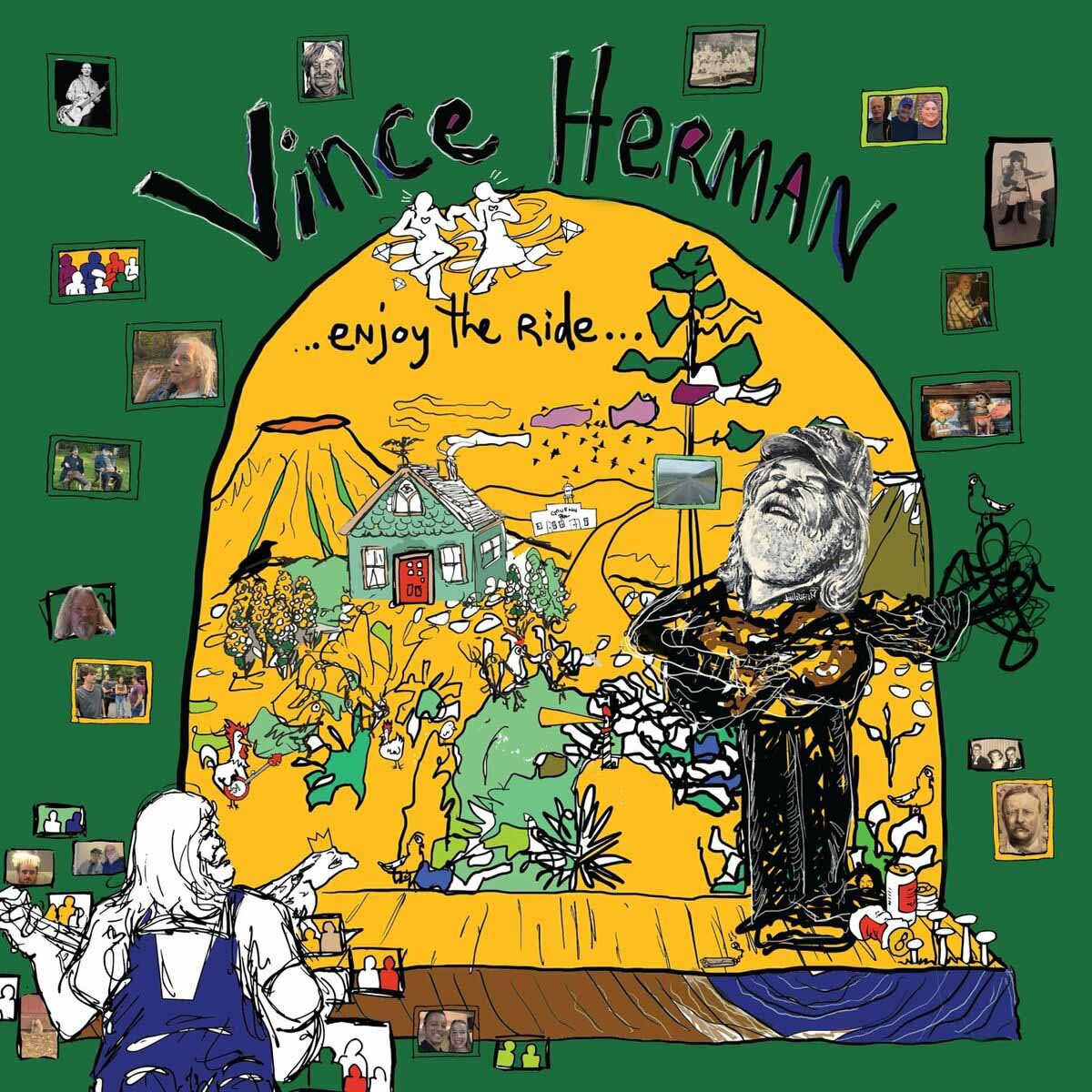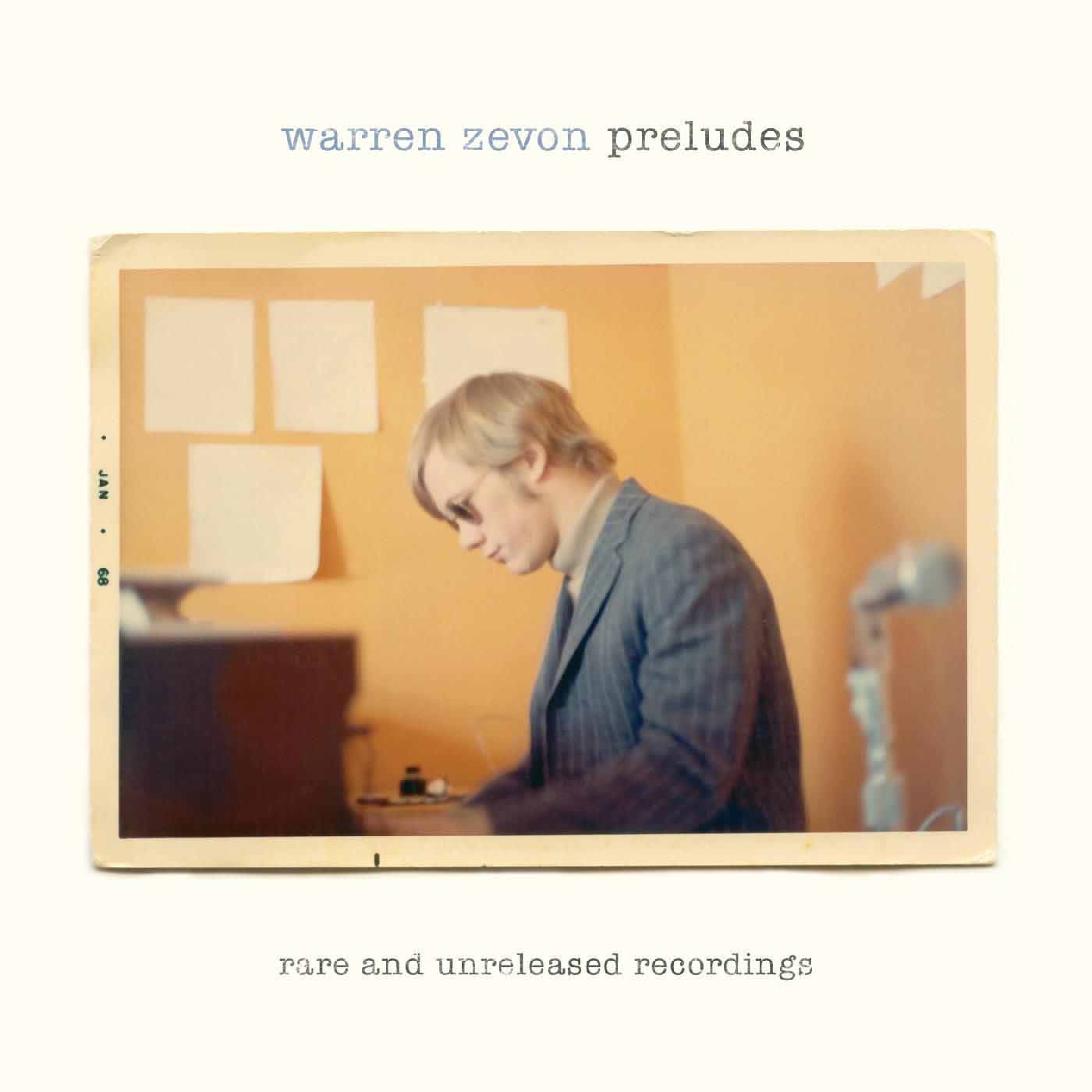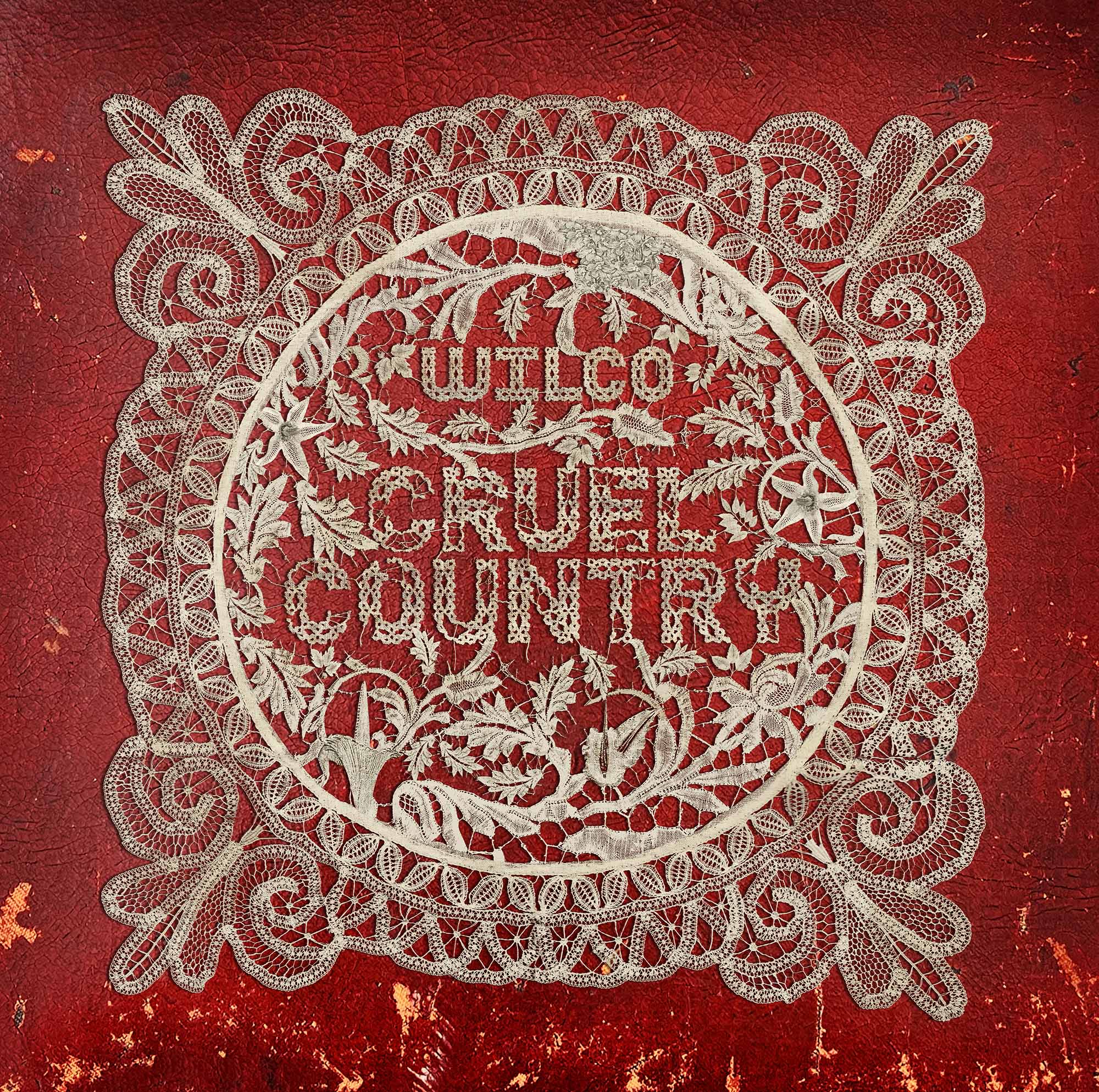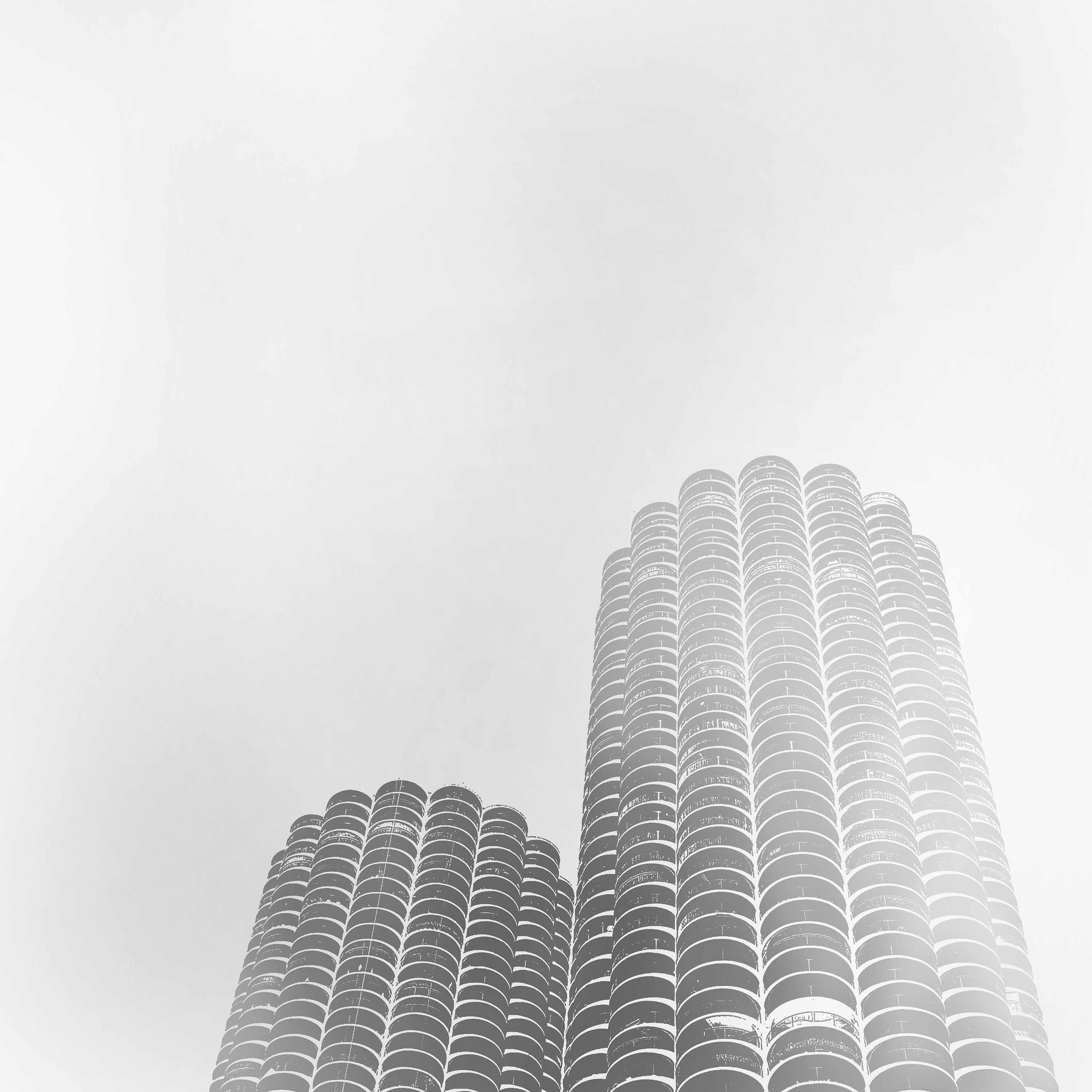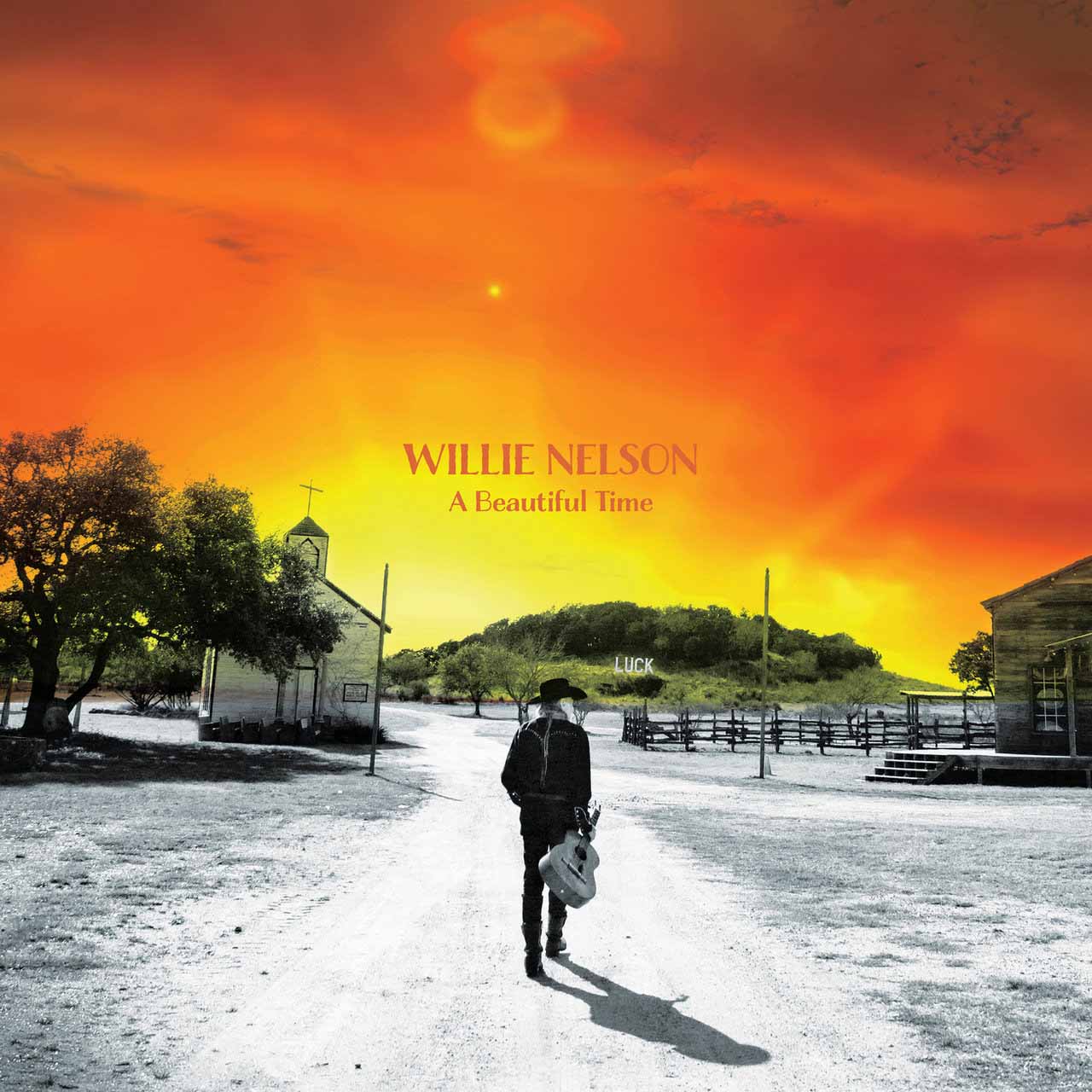 NEW RELEASES 2021
Last Update December 31, 2021













A.J. Capowski - Wild Horses
Aaron Vance - Cabin Feve
Adam Hattaway & the Haunters - Rooster
Addison Lea Thompson - 18 County
Adia Victoria - A Southern Gothic
Alabama 3 - step 13
Alejandro Escovedo - La Cruzada
Alison Krauss & Robert Plant - Raise The Roof
American Aquarium - Daytrotter Sessions
American Aquarium - Slappers, Bangers & Certified Twangers, Vol. 2












Amy Helm - What The Flood Leaves Behind
Andrew Crawford - The Lonesome Season
Asleep At The Wheel - Half a Hundred Years
Austin Benzing - Steady Your Nerves
Barry Waldrep - Barry Waldrep & Friends Celebrate Tony Rice
Béla Fleck - My Bluegrass Heart
Bill Frisell, Tim O'brien And Dale Bruning - Life Lessons
Billy Bragg - The Million Things That Never Happened
Billy Joe Shaver & Kinky Friedman - Live Down Under
Billy Strings - Renewal












Black Hand Pan -Best Friend Joe
Blind Owl Wilson - Blind Owl Wilson
Bob Dylan - Springtime in New York, The Bootleg Series Vol. 16 1980-1985
Brad Fielder - Welcome to New Hoyle
Brandi Carlile - In These Silent Days
Brandon McDermott Band - Across the Causeway
Bruce Springsteen - The Legendary 1979 No Nukes Concerts
Carla Britton Gregory - All In
Chapel Hart - The Girls Are Back in Town










Charley Crockett - Music City USA
Charley Crockett- I Won't Cry
Charlie Hörnlund - Moments Away
Charlotte Cornfield - Highs in the Minuses
Chris Acker - Odd, Ordinary & Otherwise
Chris Jones & The Night Drivers - Make Each Second Last
Chrissie Hynde - Standing in the Doorway
Courtney Hartman - Glade
Curse of Lono - People In Cars
Dana Michael Anderson - Clean Your Needle










Daniel Donato - 2021 - Cosmic Country & Western Songs
Danny George Wilson - Another Place
Dar Williams - I'll Meet You Here
Darrin Bradbury - Artvertisement
Dave Hause - Blood Harmony
David Climaco Garcia - Between The Devil And Me
David Ferguson - Nashville No More
David Grisman - Dawg Jazz, Dawg Grass
Della Mae - Family Reunion
Dion - Stomping Ground












Dori Freeman - Ten Thousand Roses
Doug Flowers Band - Brothersville
Dr BLT - Beachcomber Cowboy
Dwayne Dopsie & the Zydeco Hellraisers - Set Me Free
Eleanor Buckland - You Don't Have to Know
Emily Scott Robinson - American Siren
Emmylou Harris & The Nash Ramblers - Ramble in Music City; The Lost Concert
Enrique Invierno - Nowhere Man
Evan Bartels - Lonesome
Fayen - From Here on Out












Garrett T. Capps - I Love San Antone
Gary Louris - Jump For Joy
Gene Clark - White Light
Gov't Mule - Heavy Load Blues
Gregory Dwane - Gregory Dwane
Gurf Morlix - The Tightening Of The Screws
Hank Erwin - The Copper Album
Hans Theessink & Big Daddy Wilson - Pay Day
Hayes Carll - You Get It All
Hiss Golden Messenger - O Come All Ye Faithful










Hope Dunbar - You Let The Light In
Hoyt Axton - Explodes!
Ilana Katz Katz - In My Mind
Jason Eady - To the Passage of Time
Jason Isbell and the 400 Unit - Georgia Blue
JD Pinkus - Fungus Shui
Jeff Tweedy - Love Is The King.png
Jesse Dayton - Beaumonster
Jesse Malin - Sad and Beautiful World
Jessta James - No Hero












Joe Ely - Satisfied At Last
Joey Landreth - All That You Dream
John Lee Hooker, Canned Heat - Hooker 'N Heat
John Prine – Live at the Other End Dec. 1975
John Wort Hannam - Long Haul
Joy Lynn White - Wild Love
Kacey Musgraves - star-crossed
Kayla Ray - Songs Of Extreme Isolation, Economic Crisis, & Other Funny Things
Kelley McRae - Can You Change the Heart of Me
Kyle McKearney - Down-Home












Lachlan Bryan And The Wildes - As Long as It's Not Us
Larkin Poe, Nu Deco Ensemble - Paint The Roses
Lauren O'Connell - Covers Three
Lawson Hull - Hangin' Out with Cowboys
Lee Clayton - The Essential Lee Clayton 1978-1981
Legendary Shack Shakers - Cockadoodledeux
Lija Fonner - Poor Me
Lilli Lewis - Americana
Lilly Hiatt 2021 Lately
Linda Ronstadt - Silk Purse








Little Miss - Best Self
Lost Dog Street Band - The Magnolia Sessions
Lou Reed - Exhibit A
Low Water Bridge Band - Midnight In Virginia
Lucero - Nobody's Darlings (Live From Memphis)
Lucinda Williams - Have Yourself a Rockin' Little Christmas
Lucinda Williams - You Are Cordially Invited... A Tribute to the Rolling Stones
Lynn Drury - Dancin' In The Kitchen
Lynne Martin - I Ain't Got the Blues (Special Edition)
Madi Diaz - History Of A Feeling








Malcolm Holcombe - Tricks Of The Trade - Deluxe Edition
Margo Cilker - Pohorylle
Matt Horan - Tears from the mountain
Mazzy Star - Magic Hour
Me And That Man - New Man, New Songs, Same Shit, Vol.2
Melanie Beth Curran - San Benedito Beach
Mike and the Moonpies - One To Grow On
My Morning Jacket - My Morning Jacket
Nathaniel Rateliff & The Night Sweats - The Future









Neil Young - Carnegie Hall 1970 (2021)
Neil Young - Old Ways (2021)
Nico - Drama of Exile
Nobody's Girl - Nobody's Girl
Old Dominion - Time, Tequila & Therapy
Paul Bond - Sunset Blues
Pistol Annies - Hell of a Holiday
PJ Harvey - Stories From the City, Stories From the Sea - Demos
Poor Man's Whiskey - One More Song For The Road
Reckless Kelly - The 9-11 Demos










Rich O'Toole - Seventeen
Riddy Arman - Riddy Arman
Rodney-Crowell-Triage
Roomsounds - Good Company
Roscoe Holcomb 2021 The Old Church
Roy Buchanan - After Hours. Early Years
Royal Hounds - A Whole Lot Of Nothin'
Sam Phelps - Hunter Springs Road
Scott Gordon Band - Ulster Americana
Sierra Ferrell - Long Time Coming









Solomon Woodland - Holy Ground
Steele Creek - A Long Way From Home
Stereo Naked - Unseen Course
Strand of Oaks - In Heaven
Sue Foley - Pinky's Blue
Susto - Time in the Sun
Taylor McCall - Black Powder Soul
Terri Hendrix - Pilgrim's Progress Project 5.5
Thalia Zedek Band - Been Here and Gone














The Bean Pickers Union - Greatest Picks
The Black Keys - El Camino [10th Anniversary Super Deluxe Edition]
The Bottom of the Barrel - Sober
The Bowmans - Scrutiny
The Burner Band - Signs and Wonders
The Dead Yellers - Old blind Tiger
The Deep Dark Woods - Changing Faces
The Delevantes - A Thousand Turns
The Felice Brothers - From Dreams to Dust
The Ozark Mountain Daredevils - Ozark Mountain Daredevils














The Steel Wheels - Everyone A Song, Vol. 2
The Two Man Traveling Medicine Show - Going Nowhere Fast
The Wallflowers - Bringing Down The Horse
This Lonesome Paradise - Electric Dreams
Tim Easton - You Don't Really Know Me
TK & The Holy Know-Nothings - The Incredible Heat Machine
Tony Kamel - Back Down Home
Townes Van Zandt - Ten songs for you
Tre Burt - You, Yeah, You
True North - Songs from the Attic













Uncle Bengine and the Restraining Orders - Write Home
VA - Ambient Americana; A Road Trip Across Psychic State Lines
VA - Broken Hearts & Dirty Windows Songs Of John Prine, Vol. 2
VA - Driftless Dreamers In Cuca Country
VA - Highway Butterfly The Songs of Neal Casal
VA - I'll Be Your Mirror- A Tribute to The Velvet Underground & Nico
VA - Mighty Fine- an Austin City Limits Tribute to Walter Hyatt
VA - Sand Blasters; A Raising Sand Companion
VA - What Goes On (The Songs Of Lou Reed)












Wade Bowen - Where Phones Don't Work
Wanda Jackson - Encore
Who What When Why & Werewolves - Hard Feelings
Willie Dunn - The Pacific
Willie Dunn - The Vanity of Human Wishes
Willie Nelson - The Willie Nelson Family
Zachary Lucky - Songs for Hard Times
Zoe & Cloyd - Rebuild


Last Update August 18, 2021












Bard Edrington V - Two Days In Terlingua
Bobby Craig - Fill -Er Up
Chip Taylor - Can I Offer You a Song
Dallas Burrow - Dallas Burrow
Dean Owens - The Desert Trilogy, Vol. 1 The Burning Heart
Dean Owens - The Desert Trilogy, Vol. 2 Sand and Blood
Del Barber - Stray Dogs (Collected B-Sides Vol. 1)
Doc Carter - High Tide for Low Times
Graham Brown Band - Spirit and Soul
Hudson Rainer - Big Sky














Ida Mae - Click Click Domino
James McMurtry - The Horses and the Hounds
Jesse Aycock - Jesse Aycock
John Jenkins - If You Can't Forgive You Can't Love
John R. Miller - Depreciated
Laney Lou & The Bird Dogs - Through the Smoke
Lauren Jenkins - Miles on Me, Part 1
Malcolm Holcombe - Tricks of the Trade
Mark Germino - Midnight Carnival
Martha Fields - Headed South












Midnight North - There's Always a Story
Midnight Vesta - Time Goes to Work
Rodney Crowell - Triage
Sacred Cowboys - See Sacred Cowboys
Sean McConnell - A Horrible Beautiful Dream
Sierra Ferrell - Long Time Coming
Son Volt - Electro Melodier
Steel Rail - A Thousand Miles of Snow
Sturgill Simpson - The Ballad of Dood & Juanita
Suzie Ungerleider - My Name is Suzie Ungerleider












The Flatlanders - Treasure of Love
The Hiding Magpies - Searching For Gold
The Secret Sisters - Quicksand EP
The Wandering Hearts - The Wandering Hearts
Tom Carter - Trade Your Headache for a Smile
Tyler Key - Wild Azaleas And Other Tall Tales
Watchhouse - Watchhouse
Woodenstick Jameson - Interstellar Rollercoaster-

Last Update June 27, 2021
3Hattrio - Lost Sessions
The Armadillo Paradox - Out of Gas in Oil Country
Black Twig Pickers - Friend's Peace
Blue Cactus - Stranger Again
Brigitte DeMeyer - Seeker
Cat Clyde & Jeremie Albino - Blue Blue Blue
Charley Crockett - 10 for Slim; Charley Crockett Sings James Hand
Charlie Marie - Ramble On
Chillemi - With Woman
Cody Jinks - Adobe Sessions Unplugged














Cristina Vane - Nowhere Sounds Lovely
Crosby, Stills, Nash & Young - Déjà Vu (50th Anniversary Deluxe Edition)
Daniel Romano - Fully Plugged In (Live)
Danny & The Champions of the World - Los Campeones en Vivo
David Huckfelt - Room Enough, Time Enough
David Olney - Whispers And Sighs
The Deep Dark Woods - Changing Faces
Esther Rose - How Many Times
First Aid Kit - Who by Fire - Live Tribute to Leonard Cohen
Gary Louris - Jump for Joy














Gordon Lightfoot - Beginnings
Greensky Bluegrass - The Leap Year Sessions Vol. Three
Greensky Bluegrass - The Leap Year Sessions Vol. Four
Greensky Bluegrass - The Leap Year Sessions Vol. Two
Hannah Juanita - Hardliner
The Hello Darlins - Go by Feel
Henhouse Prowlers - The Departure
The Hiders - Forever at the End
Hiss Golden Messenger - Quietly Blowing It
Hope Dunbar - Sweetheartland














Hot Club Of Cowtown - What Makes Bob Holler
Ida Red - Harmony Grits
Israel Nash - Topaz
Jason Isbell and The 400 Unit - Live at St. Augustine Amphitheatre, March 5, 2016 (2021)
Jason Ringenberg - Rhinestoned
Jaspar Lepak - Desert Ghosts
Jess Jocoy - Brighter Eyes
Jimbo Mathus & Andrew Bird - These 13
John Hiatt - Leftover Feelings
Lake Street Dive - Obviously














Leftover Salmon - Brand New Good Old Days
Lera Lynn - On My Own Deluxe
The Long Ryders - Native Sons (Expanded Edition) (2021)
Loretta Lynn - Still Woman Enough
Lula Wiles - Shame and Sedition
Lydia Luce - Dark River
Mando Saenz - All My Shame
Melissa Carper - Daddy's Country Gold
Michael Nesmith - Different Drum- The Lost RCA Victor Recordings
Mike Barnett - + 1














Morgan Wade - Reckless
The Nashville String Band - Identified!
Nefesh Mountain - Songs For The Sparrows
Neil Young - Young Shakespeare
Nina Simone - Little Girl Blue (2021 - Stereo Remaster)
Peter Bruntnell - Journey to the Sun
Peter Case - The Midnight Broadcast
Pilgrim - No Offense, Nevermind, Sorry
Randy Lee Riviere - Wyoming
Randy Rogers Band - Nothin' Shines Like Neon













Raul Malo - Quarantunes Vol. 1
Rhiannon Giddens - They're Calling Me Home
Rising Appalachia - The Lost Mystique of Being in the Know
Ryan Adams - Big Colors
Sara Petite - Rare Bird
The Silos - The Bird Album (Live on KCRW)
Steve Grozier - All That's Been Lost
Tedeschi Trucks Band – The Fireside Sessions Episode One
Tedeschi Trucks Band – The Fireside Sessions Episode Two
Tim Grimm - Gone














Tony Joe White - Smoke From The Chimney
VA - Industrial Strength Bluegrass Southwestern Ohio's Musical Legacy
VA - The Years; A Musicfest Tribute to Cody Canada...
Virginia Barn - Closer Restless Ways
William the Conqueror - Maverick Thinker
Willie Dunn - Creation Never Sleeps, Creation Never Dies The Willie Dunn Anthology








Last Update February 26, 2021














Andrew Marlin - Fable & Fire
Andrew Marlin - Witching Hour
Barry Gibb - Greenfields The Gibb Brothers' Songbook, Vol. 1
Bet Smith - Downer
Beth Lee - Waiting on You Tonight
Bobby Dove - Hopeless Romantic
Calexico - Seasonal Shift
Charley Crockett - 10 for Slim Charley Crockett Sings James Hand
Corb Lund - Cabin Fever
Dale Watson - Dale Watson Presents The Memphians













Darling West - Interpretations
The Infamous Stringdusters - Silver Sky
Jason Isbell and the 400 Unit - Live at the Altria Theater, Richmond, VA, June 24, 2019
John Paul Keith - The Rhythm of the City
Langhorne Slim - Strawberry Mansion
Link Wray - Wraymen Unbound
Lucero - When You Found Me
Michael Hearne - Better Days
Neil Young - Way Down In The Rust Bucket
Passenger - Songs for the Drunk and Broken Hearted (Deluxe)













Peter Stampfel - Peter Stampfel's 20th Century
Pony Bradshaw - Calico Jim
The Raconteurs - Broken Boy Soldiers
Shovels & Rope - Busted Jukebox Volume 3
Spencer Burton - Coyote
Steve Earle & The Dukes - J.T.
VA - Allen Ginsberg's The Fall of America A 50th Anniversary Musical Tribute
VA - Johnny Cash Forever Words Expanded
VA - The Years - A Musicfest Tribute to Cody Canada and the Music of Cross Canadian Ragwee
Willie Nelson - That's Life

NEW RELEASES 2020
Last Update December 11, 2020













Alan Power - Songs to Break America
The Annulments - Dead Preservations
Becky Warren - The Sick Season
Bella White - Just Like Leaving
Bill Callahan - Protest Song
Bill Kirchen - The Proper Years
Billy Don Burns & Josh Morningstar - Brothers of the Music Vol. 1
Blitzen Trapper - Holy Smokes Future Jokes
Brennen Leigh - Prairie Love Letter
Brent Cobb - Keep 'Em on They Toes












Brontë Fall - Finishing School
Brother Smith - Palms and Fingertips
Bruce Springsteen - Letter to You
Buddy & Julie Miller - Lockdown Songs
Buffalo Gals Band - Where the Heart Wants to Go
Calexico - Seasonal Shift
Charley Crockett - Welcome to Hard Times
Chris Stapleton - Starting Over
Colter Wall-Western Swing & Waltzes and Other Punchy Songs - 2020
Cordovas - Destiny Hotel













Courtney Marie Andrews - Old Flowers
Danny Vera - The Outsider
Darrell Scott - Jaroso (Live)
Delta Rae - Coming Home to Carolina - Live
Dennis Hopper's 'The Last Movie'
Diana Jones - Song to a Refugee
Doug Seegers - Going Down to the River
Drive-By Truckers - The New OK
The Ebony Hillbillies - Trimmin' Da Fat
Elissa Pernu - Flames to Ashes
Emma Swift - Blonde On The Tracks













Fred Eaglesmith & Tif Ginn - Alive
Gillian Welch - Boots No. 2 - The Lost Songs, Vol. 1
Gillian Welch - Boots No. 2 - The Lost Songs, Vol. 2
Gillian Welch - Boots No. 2 - The Lost Songs, Vol. 3
Gillian Welch & David Rawlings - All The Good Times
Grant-Lee Phillips - Lightning, Show Us Your Stuff
H.C. McEntire - Eno Axis
Hitch & the Giddyup - Another Gig in the Bag
Holly and the Mystery Lights - Holly and the Mystery Lights
The Honeygoats - Four Years in Three Days













Hugh Phillips - It's Been a Long Time
Jayhawks - XOXO (limited edition)
The Jayhawks - Stood On Believing
Jeff Tweedy - Love Is The King
Jeff Tweedy - Showbiz Kids (Soundtrack to the HBO Documentary Film)
John Prine - Sweet Songs On Broken Radios
Joshua Hyslop - Ash & Stone
Lambchop - TRIP
Larry Sparks - New Moon Over My Shoulder
Lera Lynn - On My Own
Los Santos - Cowboys & Cosmonauts













Lucinda Williams - Southern Soul
Luther's Boots - Darkened Road Ahead
Lydia Loveless - Daughter
Lyman Ellerman - Closer To Home
Malin Pettersen - Wildhorse
Mark Erelli - Blindsided - Acoustic Selections
Mekons - Exquisite - 2020
Mike McClure - Looking Up
My Darling Clementine - Country Darkness
My Darling Clementine - Country Darkness, Vol. 2 (feat. Steve Nieve)












My Darling Clementine - Country Darkness, Vol. 3 (feat. Steve Nieve)
My Morning Jacket - The Waterfall II
Neal Casal-Maybe California
New Riders Of The Purple Sage - My Father's Place '81 (Roslyn, New York Live)
Otis Gibbs - Hoosier National
Phil Leadbetter and the All Stars of Bluegrass - Swing For The Fences
R.B. Morris - Going Back to the Sky
Rachel Angel - Highway Songs
Ray Wylie Hubbard - Co-Starring
Red Dirt Girls - Red Dirt Girls













Robyn Ludwick - Lake Charles
Roscoe Parker Band - You Might Get Lost You Might Get Hurt
Samantha Crain - A Small Death
The Satin Cowboy & The Seven Deadly Sins - Amigos
Seasick Steve - Love & Peace
Sofia Talvik - Paws of a Bear - Unplugged
Steep Canyon Rangers - Arm in Arm
Tanya Tucker - Live From The Troubadour
Tara Dente - Truth in the Mud













Taylor Swift - folklore (deluxe version)
Thomm Jutz - To Live in Two Worlds, Vol. 2
Tim Bluhm - Hag Heaven
Townes Van Zandt - Somebody Had To Write It
Tyler Childers - Long Violent History
The Valley Authority - Unpopular Opinions
Victor Camozzi - Black Dog
Victoria Bailey - Jesus, Red Wine & Patsy Cline
The War and Treaty - Hearts Town
Wilco - summerteeth (Deluxe Edition)







The Wild Feathers - Medium Rarities
Will & the Wilderness - Tall Tales from Texas
William Elliott Whitmore - I'm With You
William Prince - Gospel First Nation
The Wrecklunds - Moon over Broadway



Last Update July 1, 2020












Ali Harter - Near the Knuckle
The Avett Brothers - The Third Gleam
Bentz Kirby - River Falls
Bettye LaVette - Blackbirds
Blackberry Smoke – Live From Capricorn Sound Studios
Bob Dylan – Rough and Rowdy Ways
Borrowed Books - Shorting Out and Longing
Bright Eyes - Mariana Trench
Buster Sledge - Spirit














Chuck Prophet - The Land That Time Forgot
Circles Around The Sun Release 'Interludes. The Complete Set-Break Recordings'
Corb Lund - Agricultural Tragic
Country Westerns - Country Westerns
Dan Tuffy - Letters of Gold
Dead Rock West - Glitter & Gold
Doc Watson - Doc Watson and Gaither Carlton
Doug Sahm - Tex-Mex Trips
Fantastic Negrito - Have You Lost Your Mind Yet
Grayson Capps - South Front Street














Greg Copeland - The Tango Bar
The Harmed Brothers – Across the Waves
Jaime Wyatt - Neon Cross
Jason Isbell & Amanda Shires - Reunions - Live At Brooklyn Bowl Nashville
Jason Wilber - Time Traveler
The Jayhawks - XOXO
The Joe Keeley Band - Blackwood
John Kelly - In Between
Kathleen Edwards - Total Freedom
Kristen Grainger & True North - Ghost Tattoo












Lawrence County - The Frailty of Humans
Margo Price That's how romors get started
Mary Chapin Carpenter - The Dirt and the Stars
The Mavericks - En Español
Molly Maher - Follow
Mountain Time - Music for Looking Animals
Neil Young - Homegrown
Old 97's - Twelfth
Prinz Grizzley - To My Green Mountains Home
Raconteurs - Live At Electric Lady












Radnor & Lee - Golden State
Ray LaMontagne - Monovision
Stripmall Ballads - Distant
Teddy Thompson - Heartbreaker Please
Thad Cockrell - If in Case You Feel the Same
Town Meeting - Make Things Better
Turn Turn Turn - Can't Go Back
Unsealed Road - Small Tokens of Love & Regret







VA - On the road - A tribute to John Hartford
VA - The John Hartford Fiddle Tune Project, Vol. 1
Will Hoge - Tiny Little Movies
Willie Nelson - First Ros of Spring


Last Update May 23, 2020













Black Friars Social Club - Black Friars Social Club
Chancey Williams - 3rd Street
Chatham County Line - Strange Fascination
Chris Roberts - Mountain Standard Time
Cody Henson Hullinger - Fenceline
The Coffis Brothers - In The Cuts
Darrell Scott - Darrell Scott Sings the Blues of Hank Williams
Drive-By Truckers - Heathens Homecoming












Dylan Upchurch - The Other Side of Town
Eileen Rose - Muscle Shoals
Gillian Welch - Live At Amy's Orchid Cafe
Gretchen Peters - The Night You Wrote That Song_ The Songs of Mickey Newbury
Hill Country - Hill Country
Hudson Rainer - Rivers Bend
Israel Nash - Across The Water
The Jakob's Ferry Stragglers - The Straggle Is Live
James Hyland - Western
James Taylor - American Standard - Bonus Tracks












Jason Isbell and The 400 Unit - Reunions
Jason Molina - Live at La Chapelle
Joe Ely - Love in the Midst of Mayhem
Jonathan Parker - Broken Hearts And Broken Bones
Kristian Montgomery and the Winterkill band - The Gravel Church
Lucinda Williams - Good Souls Better Angels
Mark Lanegan - Straight Songs Of Sorrow
Mark Mandeville & Raianne Richards - Road May Rise
Mike Plume - Lonesome Stretch Of Highway
The Mountainaires - Why Not Confess













New Riders Of The Purple Sage - Field Trip
Nicholas Jamerson - The Wild Frontier
Norma MacDonald - Old Future
Randy Rogers & Wade Bowen - Hold My Beer, Vol. 2
Reckless Kelly - American Jackpot American Girls
Roger Street Friedman - Rise
Steve Earle & The Dukes - Ghosts of West Virginia
Sylvia Rose Novak - Bad Luck
VA - Take Me Back to the Range - Selections from Western Jubilee Recording Company
VA - The Country Singer







VA -The Good Songs - A Tribute To Nick Cave
Vargen - Love/Leave - 11 Songs of Bob Dylan
Whitney Rose - We Still Go to Rodeos
Zach Aaron - Fill Dirt Wanted
Last Update April 16, 2020











AJ Scheiber - Town Boy
Andrew Wiscombe - Strangest Congregations
Anna Lynch - Apples in the Fall
Appalachian Road Show - Tribulation
Arbor Labor Union - New Petal Instants
Billy Don Burns - The Country Blues
Carla Olson - Have Harmony Will Travel 2
Charley Crockett - Field Recordings, Vol. 1
Clem Snide - Forever Just Beyond













Cowboy Junkies - Ghosts
Coyote Negro - Coyote Negro
Dan Boner - West of West Virginia
Daniel Romano - Daniel Romano's Outfit Okay Wow
Danny Barnes - Man On Fire
Don Gallardo - The Lonesome Wild
Eliza Gilkyson - 2020
Gabe Lee - Honky Tonk Hell
George St Clair - Do You Feel Strange












Green Leaf Rustlers - From Within Marin
Hiss Golden Messenger - Forward, Children - A fundraiser for Durham Public Schools stude
Hot Buttered Rum - Something Beautiful
Jack Grelle - If Not Forever
Jared Rabin - No Direction
Jess Jocoy - Such a Long Way
Jesse Daniel - Rollin' On
Jim Lauderdale - When Carolina Comes Home Again
Josh Farrow - Something I Can Feel
Katey Bell - Little Town













Kim Richey - A Long Way Back - The Songs of Glimmer
Leah Grams Johnson - Jaroso
Left of Country - Follow Me Home
Loose Koozies - Feel a Bit Free
The Lost Trailers - Silent City
M. Ward - Migration Stories
Marc M Cogman - Dead Messengers
Maria McKee - La Vita Nuova
Marshall Chapman - Songs I Can't Live Without
Maybel - Gathering












Nikki & the Phantom Callers - Everybody's Going to Hell But You and Me
OLD 81 BAND - Seven Mile Stretch
The Panhandlers - The Panhandlers
Peter Holsapple - Our Back Pages
Rio King - Window into Texas
The Roseline - Good Grief
Ruben Levi Rhodes - Abbeville
Saints Eleven - This Town
Sam Doores - Sam Doores
Sam Lewis - Solo













Sarah Peacock - Burn the Witch
Shane Nicholson - Sleeping Dogs
Shelby Lynn - Shelby Lynn
Steep Canyon Rangers - North Carolina Songbook - Live From Merlefest, April 28, 2019
Suicide Swans - Through the Years
Tim Bluhm - Gone With The Windshield
VA - Progressive Bluegrass
Waco Brothers - Resist
Watkins Family Hour - Brother Sister
Webb Wilder - Night Without Love





Western Centuries - Call the Captain
Last Update February 22, 2020 Part II










Anthony da Costa - Feet on the Dashboard
The Ballroom Thieves - Unlovely
Blackie & the Rodeo Kings - King of This Town
Bonny Light Horseman - Bonny Light Horseman
Caleb Caudle - Let's Get
Dom Flemons - Prospect Hill: The American Songster Omnibus
Fruition - Broken ath the break of day
Gretchen Peters - The Night You Wrote That Song: The Songs of Mickey Newbury
The Haden Triplets - The Family Songbook
Jim Lauderdale - When Carolina Comes Home













Lilly Hiatt - Walking Proof
The Lone Bellow - Half Moon Light
Marcus King - El Dorado
Mark Erelli - Blindsided
The Mastersons - No Time for Love Songs
Michael Doucet - Lâcher Prise
Nora Jane Struthers - Bright Lights, Long Drives, First Words
The Secret Sisters - Saturn Return
Sierra Hull - 25 Trips
Sonny Landreth - Blacktop Run







Sophie & The Broken Things - Sophie & The Broken Things
Supersuckers - Play That Rock'n'Roll
Willie Nelson - First Rose of Spring


Last Update February 22, 2020 Part I













Alpha Mule - Blue Sky Blues
Annette Wasilik - Love & Fire
Bart Budwig - Another Burn on the Astroturf
Black Lips - Sing In A World That's Falling Apart
Blackie and the Rodeo Kings - King of This Town
Brian Johannesen - Holster Your Silver
The Cadillac Three - Country Fuzz
Cave Flowers - Cave Flowers
Darling West - We'll Never Know Unless We Try
David Childers & The Serpents - Interstate Lullaby














Drive-By Truckers - The Unraveling
Eastbound Jesus - Full Moon over Salem
Eric Brace & Last Train Home - Daytime Highs and Overnight Lows
Frontier Folk Nebraska - Freaks
Ghost Dance Band - Erie St
The Hanging Stars - A New Kind of Sky
Joe Willey and the Movin' Men - Eight Swords
John Blek - The Embers
John Moreland - LP5
Jon Fox - American Dirt












Judy Collins - Winter Stories
Katie Pruitt - Expectations
The Lil Smokies - Tornillo
Lynne Hanson - Just Words
New Riders Of The Purple Sage - Bear's Sonic Journals - Dawn of the New Riders of the Purple Sage
Pete Gow - The Fragile Line
Puss N Boots - Sister
Randy Travis - Precious Memories (Worship & Faith)
Robert Vincent - In This Town You're Owned
Sarah Harmer - Are You Gone













Session Americana & Friends - Northeast
The Steeldrivers - Bad For You
Stone Thieves - Church of the Medicine Man
Terry Allen - Just Like Moby Dick
Trout Steak Revival - The Light We Bring
Tyler Lance Walker Gill - Tyler Lance Walker Gill
Whiskey Foxtrot - Hard Lines & Headlights
William Prince - Reliever
The Wood Brothers - Kingdom In My Mind

-----------------------------------------------------------------