KranePool Records
COAL PALACE KINGS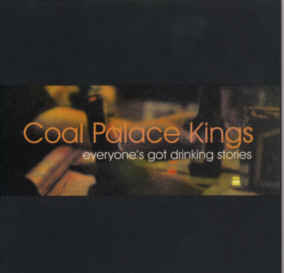 Howe Glassman-vocals, guitar, harp
Larry Winchester-lead guitar,backing vocals
Jeff Sohn-bass
Skip Piper-drums, backing vocals
Michael Eck-mandolin,lap steel,slide
Everyone's got an Alt. Country band these days. Howe Glassman has had his since '95. Before that he had a scruffy punk band called The Dugans, who combined amateurish playing with 3 chord simpleness and just a touch of a country feel. When that act finally played itself out and he got dumped by a longtime girlfriend, Howe headed straight for a six month bender and the Hank Williams box set. Propping himself up and seeing the light at the bottom of the bottle, he formed a country power trio called the Coal Palace Kings. They first tossed out the "Asskicker Theme" on the Half Assed Comp 7" and then went straight to the 3-song "Bovina" 7" (both still available on the KranePool imprint. Fleshing the sound out as a 4 piece, the "Pine Away" CD came out next as did 3 subsequent tows. Players came and went, songs where written and then quickly forgotten, and the latest CD, "Everyone's Got Drinking Stories" was born. Lump it in with the whole ND movement if you will, but toss in a reference or three to the Stones, punk rock, and a train going off the rails, cuz it's all there brother! There's no doubt you'll get all weepy over the tale of "Old Blue" along with the Schaefer soaked violin in "You And Me", but pay attention to the blast that is "This Is What It Sounds Like" and the Keithness of "You Will Be Happy", and we're pretty sure you'll take them out of the classifiable category and add them to yer list of favorite rockin'/drikin'-driii~'/rockin' bands.
That's the story as of yesterday. If you need to be updated any further, give us a ring here at KranePool Central or drop us a line via email. We always respond.
Thank you and we hope to hear from you soon.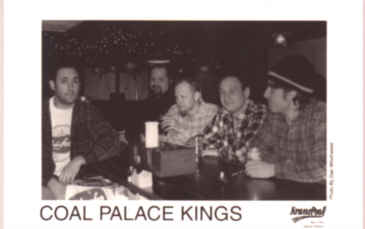 This and other KranePool recordings available through Miles Of Music S209 Comercia Ave Woodland Hills CA 91364
P0 Box 7164 Capitol Station Albany, NY 12224
(518)475-1293
email: KranePoop@aol.com