http-equiv="Content-Type" content="text/html; charset=iso-8859-1"> < name="Author" content="Hans Settler"> < name="GENERATOR" content="Mozilla/4.7 [de]C-CCK-MCD QXW0320c (Win95; I) [Netscape]">

Bob Cheevers
"The Stories I Write"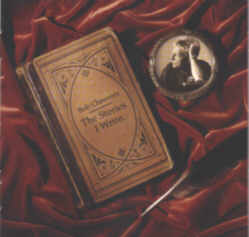 Americana, Folk
Bob grew up in Memphis and got a soul full of music from his Mom who was a radio star in the late 20's - then with home boys Elvis, Jerry Lee, Billy C. Riley, Carl Perkins and Johnny Cash. Early on, a tennis racquet became a make-believe guitar for Bob and the radio became a conduit to what would be a lifetime of music.
Moving to California after college, Bob landed his first in a series of major record deals on Dot, Paramount and Acta leading to a string of chart records and writing deals with publishing companies including MCA Music, Cobra Music, FMA Music and Criterion Music.
During the 1980's, after two of Bob's music videos won 8 Emmys including Best Musical Composition of 1986, he organized the "Bob Cheevers Sacramento Song Writers Showcase" which, for two years, featured high profile regional and national hit writers and became Bob's springboard to Nashville.
After several years as a Nashville songwriter Bob eventually stepped up to take a swing at his own career. The result was Gettysburg to Graceland (Back 9 Records) which was played on over a hundred stations and went into The Gavin Americana top 20, was in the group from which were chosen the 1998 Grammy nominees for Best Contemporary Folk CD. Bob was invited to open a tour with Johnny Cash that year and followed that with a 30 city summer tour of his own, along the way adding to his Kerrville New Folk Award by winning The Napa Folk Festival's Emerging Songwriter Award and a featured spot in the CBS Cable documentary Eye On People featuring Nashville Writers.
Bob's new CD on Hayden's Ferry Records, "The Stories I Write", combines his Delta Folk style of story telling with a distinct Southern Flavor - songs drawn from the well of personal experience. Its a fitting next step along the road that runs from Gettysburg to Graceland.