http-equiv="Content-Type" content="text/html; charset=iso-8859-1"> < name="Author" content="Hans Settler"> < name="GENERATOR" content="Mozilla/4.6 [de]C-CCK-MCD QXW0320c (Win95; I) [Netscape]">
RAMBLIN'
RECORDS
LUND NASHVILLE AUSTIN

BEN

"LIKE A WHEEL TOUCHING GROUND"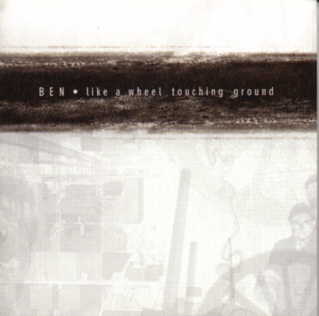 KRISTIANSTADSBLADET
99/09/25
by Anders Martensson
BEN IN THE HIGHEST DIVISION
It is undoubtedly fascinating that the tiny label Ramblin' from Lund have released three of the strongest Swedish albums this year. With the exceptions of the return of Magnus Lindbergs, Eldkvarn's "Limbo" and "Totta 3" the domestic scene hasn't produced anything that can compete with Deeptone from Almhult, Gothenburg's Alimony and now the debuting Helsingborg-band Ben.
Perhaps it's not very strange either. Because we're talking about young men representing a genre without any real connections to the Swedish Pop industry. Son Volt, Whiskeytown a couple of hundreds other American bands have taken their departure in Gram Parsons catalogue oand created a welcome retro trend. The Ramblin' bands celebrate the same ideal, and I dare claim they are qualified to enter in the highest division.
Bens small problem is that they haven't taken sides; Parsons and Neil Young seem to be equally important idols. Md even if they do a brilliant cover of "After the Gold Rush" I hope the next album provides a straight answer. Guitars with just the right amount of distortion paired with countryfied rock tunes like 'Vera" and "Pick up the telephone" show off Ben in their right element.
As one of Sweden's most un-Swedish - and therefore best - bands.
LJUSNAN
9/909
by Torkel Bohjort
Imagine J Mascis of Dinosaur Jr finding a bunch of unreleased Neil Young-songs. Imagine also that he calls up parts of The Jayhawks, Wilco and Son Volt on the phone and that everybody gathers on the veranda outside Big Pink and just let the tape recorder roll.
It looks pretty exceting on paper. On record it's almost better still.
The only dilemma is, of course, that Like a wheel touching ground isn't a bunch of alt- country gurus playing unreleased Neil Young material (even if there is a cover of After the Gold Rush in here). This is the debut from the Helsingborg band Ben.
And what a debut it is!
This is the first Swedish record in this genre that holds up all the way. Sure, Deeptone and Alimony have sometimes flamed as high, but burned out much sooner. Ben smoulder all the way and Like a wheel touching ground has burning power enough toroast a dozen elephants - and still have heat enough left for the sauce and some desert, · too.
In Mdreas Ejnarsson and Daniel Frank Ben have two songwriters and two singers who are ready for the really big leagues.
The fact that the Neil Young-cover they've thrown in doesn't stick out in any noticable way among the original material says a bit about the quality this band possesses. This is probably the last great Swedish album of the 20th Century.

JÖNKOPlNGSPOSTEN
99/09/24
by Johan Sjöstrand
The label Ramblin' Records out of Lund are specialized in Country music of the more rocking kind.
Ben is their latest offering, and I get rolling right away to the lazy Country Rock sound.Like a wheel touching ground could have been made by Son Volt - that's a good grade in my book.
Ben has that wistful quality that is so appealing at times. Picture a road-movie about a man driving through an enchanted Swedish summer night, on his way to break up with his girlfriend, even though he really loves her. Ben's music would have worked brilliantly on that soundtrack.
Having the balls to include a cover of Neil Youngs "After the Gold Rush" on your debut album - now, that smacks of both quality and good taste.