Sean O'Brien
talks about
"The Drug Of Memory"
(First Cold Press)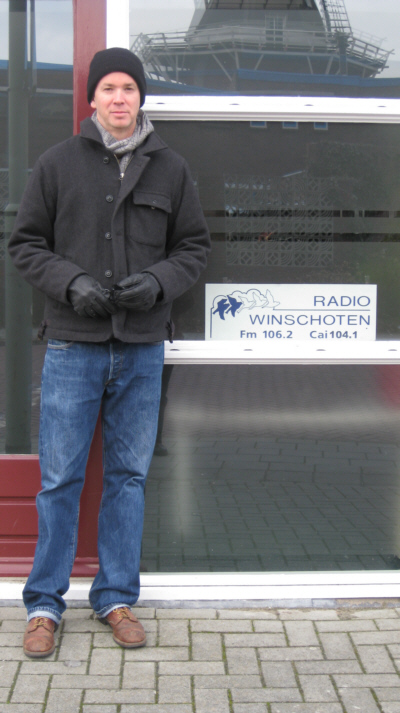 This item is a little about the present and a lot about the past! Regular readers of this page know Sean O'Brien already quite well, if you're new here: please take the time to scroll down... Now "The Drug Of Memory" came out, this compilation of tracks covers nearly thirty years of Sean's recorded work with the following bands: The Meantime (1979-1981), True West (1981-1982), Denim TV (1984-1991) Cottonmouth (1994-1996), The Mariettas (1997-1999) and some solo work. The majority of these tracks have never been released. One track, "Smoke Me" features guest artist Chris Cacavas.
In February 2009 Sean visited Europe for the first time! He went to Prague, played in Berlin and inbetween took the time and the train, to visit the studio of Radio Winschoten, The Netherlands. The interviews, the live-sessions (featuring Dutch guitarist Evert Erents on three songs) and Sean's own DJ-thing (!) were broadcasted over two weeks on the show 'RadioGirl'. The featured pictures were taken (by Laura Wilt) during Sean's visit to ice-cold Winschoten.

Now let's hear what Sean has to say about "The Drug Of Memory":

"Generally I am loathe to look back at the past, but a couple of things happened that precipitated this release. My old friend Tony Silvera; guitarist and vocalist extraordinaire in my first band, Blair's Diving Mules, had miraculously held onto some old tapes I had sent him over twenty years previously. I had lost my copies; and the masters were gone, so I thought I would never recover them. Once I had the tapes back I wanted to make digital copies for my archive. I realized then I had the entire known recordings of the Meantime, as well as a True West demo and live show from before I left the group in 1982. Also, I have always had a lot of affection for the "Cottonmouth" demos, recorded in Los Angeles shortly before the formation of The Mariettas. Those songs had never been released. I thought I would marry the two worlds of my recordings and fill in some gaps to give a sort of chronological journey through my work. Some of the tracks have less than stellar audio fidelity, but they were chosen because they captured a certain spirit flowing through the groups at the time. I can hear a kind of progress as the tracks play along. Hopefully, others will too.


INDIFFERENT – Really this is the first lead vocal track I ever did for an entire song. Recorded at KDVS' studio in Davis with Steve Wynn engineering. I had been eating a steady diet of Buzzcocks I think.
THE SHARK – The first song that started to get consistent airplay at KDVS. A lonely tale of a femme fatale. I remember playing a rented Vox teardrop 12-string guitar on this one, trying the conjure the ghost of Brian Jones in my mind.
IS THERE SOMEONE OUT THERE? – An early tune by Russ Tolman. We split writing duties in those days. He used to program reels of pre-recorded shows at another local radio station at the time.
STOP TO QUESTION – I always had a fantasy of Debbie Harry singing this tune. Russ explodes with a terrific guitar solo in the middle that I purposely pushed forward in the mix. Later rewritten a bit as the Denim TV song, "Never Died".
TWO FOR ONE – An old Suspects song, written by Russ that became the A-side of our EP. I don't sing it as well as the great Kendra Smith did on bootlegs I have heard, but I like the energy. Recorded in Los Angeles by David Gates, leader and main songwriter of the highly successful seventies band, Bread.
SOME SAY YES – A song of mine recorded by Mr. Gates the same day as "Two For One". I always wished this one had made it onto our one and only EP. A personal favorite.
SEX FIT – An early tale of gender confusion. Recorded in Russ' basement with vocals done at KDVS, where I have a distinct memory of not being able to hear myself at all. Those were the days!
SHE'S SO WILD – Ditto for the recording of this ditty; which always went over well at our live shows. Listen for the keyboards in the middle eight by Rick Gates.
NO BLOOD, NO CHOCOLATE – Recorded live with True West at the Berkeley Square in November 1981. The sound person tries to undermine my attempts at singing the song with a slapback echo, but I plod on and play with the effect to the song's benefit. Dedicated to one of favorite bands of the time, XTC.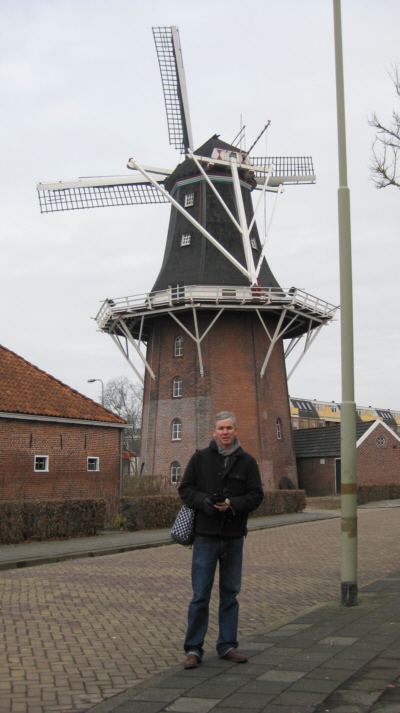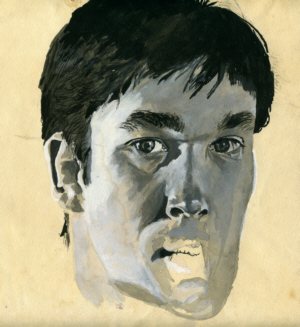 TIGHT FIST – A great tune from Russ Tolman. Recorded in someone's living room that I did not know personally. We did a lot of that sort of thing back then.
TO BE SAD – I recently was rebuked for the lyric, "you'll have ashes for your make-up." Duly noted. I was learning the torturous road of relationships. This song later transmogrified into "Purple and White" by Denim TV.
WHAT CAN YOU SAY? – An early DTV tune featuring the only known balalaika solo in all of my work by the great John Poultney. A live version will appear on the next CD from First Cold Press, Denim TV – Live at Club Graffiti – 5/30/85, to be released next year.
MEAN STREAK – I moved to Los Angeles and met the Hofer brothers, Manfred and Tom, from The Leaving Trains. This tune was recorded with a drum machine at Penguin Studios in Eagle Rock, CA. It became the first Cottonmouth demo. Some writer said it sounded like Love & Rockets. Mixed by Bill Inglot.
SPEED LIMIT – The myth of ultra-violence on the streets of Los Angeles manifested itself in this tune of a hit-and-run drive by. "Watch me smile, he he he, he he he."
WINTER FRUIT – An obvious homage to Paul Weller and The Jam. Complete with a Rickenbacker guitar I borrowed, that was previously owed by an Angry Samoan (I'm not saying which one). I also have "lounge" demo of this played on a flamenco type guitar.
IT WORKS OUT – I remember our engineer/producer, Eric Westfall, asking me not to croon the intro to this dark tune a la Jim Morrison. I did my best. Written at the time of the riots in Los Angeles after the O.J. Simpson trial. Nice slide work by Manfred and drumming by Brad Holtzman!
SMOKE ME – The great Chris Cacavas plays some fine piano on this tune. He sounds like Dr. John to me. The lyric is tongue in cheek and not meant to be taken too seriously. Anyone looking for a pro-hemp anthem might want to give this one a listen.
INDIFFERENT – A remake recorded at the band's insistence. About eight seconds shorter that the first version, of which I am immensely proud. File this next to your Bad Religion records.
WHAT A RIOT – A live take of a song never recorded in a studio. More reportage from the days of the riots. I really did use an ATM with an armed soldier standing a few feet away. Strange.
SCRAPBOOK – Recorded live at around 2 AM in front of a small, but appreciative crowd at the Whiskey A Go Go on the Sunset Strip. I like my feedback solo on this one.
NIGHT NIGHT DOLLY – The Mariettas demoed all of the tunes for "12" at a rehearsal place in Culver City. Curiously, this tune did not make the cut because we had "too many" up-tempo songs for the record. Manfred says I sound like John Doe of X on this one. All the love that money buys.
MARIETTAS A GO GO – Three minutes of magic captured on a hand-held dictaphone recorder. At around the two minutes mark, Manfred's lead guitar engages in a battle with Doyle's drums that is truly amazing. Doyle commented, "Yeah, I was mad because he was playing in a different time signature!"
LEARNED AT YOUR KNEE – the only outtake from the "Seed of Mayhem" sessions. This old Cottonmouth tune gets the hybrid treatment with Manfred, Tom and Doyle. Another homage to the great Bob Mould and the Huskers.

Well memory lane has been detonated and exploded with this release. Thanks to all of the many musicians and engineers on this album. The DTV live album and the Blair's Diving Mules EP are the only other worthy items in the archive. I am currently writing tunes for the next Dirty Hands record. Almost finished."
=====