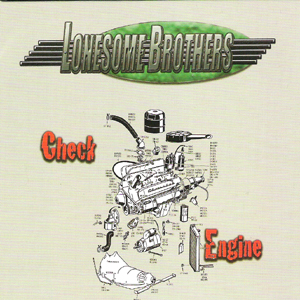 There is a large pile of CDs by the Lonesome Brothers, by Ray Mason and by the Ray Mason Band lying next to me. I don't even own everything they ever released... When I officially joined Theo Oldenburg as a co-host for his radio show 'AltCountry Cooking' in 2004, he was already in contact with Ray and his various albums got regular airplay. So I don't have an exciting 'first time I heard...' story, Ray was always there for me - like a trusted friend! And I really should tell YOU about him and Jim Armenti now.
Let's go for the Extensive Bio (a chuckle here & there is allowed):

Before there was Americana or AltCountry or Singer-Songwriter or Roots Rock or any of the other record store bin labels of today, when New Wave was crashing and hair bands were making video history, there was the
LONESOME BROTHERS
. Eight CD's full of original songs and thousands of gig miles later, there still is. From the lowliest bar in the tiniest town of Western Massachusetts to Town Hall in Manhattan to Newport, RI, the Lonesome Brothers put it down like it's supposed to be put down. Original, creative, pumping, swaying, digging, rocking, blues busting, curve making, straight shooting, no bullshit songs and solos distinguish the Lonesome Brothers from any other band you've ever heard. Get on the dance floor now, before the song ends. This ain't no jam band. This is hick rock - smells like diesel.
And just what is a Lonesome Brother? Who is this group that generated the largest crowd at the Waterfront Stage of the Newport Folk Festival in 2007? Who are these people that leave audiences astounded by the guitar-playing, songwriting and precision instrumentals, exclaiming "I'll go ANYWHERE to see these guys again!" or "They remind me of Neil Young, Gram Parsons, the Byrds, the Lovin' Spoonful, Bob Dylan", or, wait a minute, they really just sound like the Lonesome Brothers, and why aren't they world famous?!


Twenty-nine years ago the lifelong partnership between Jim Armenti and Ray Mason was formed. The two founding members of the Lonesome Brothers became acquainted when Jim needed a bass player in his band the Yankee Rhythm Band for a weekly gig in Springfield, MA that was too far for the regular band members to travel. A mutual friend recommended Ray, so Jim checked him out where he was filling in with the Sock Hops. Jim asked him to play and he said 'yes'. From there they did regular gigs at Billy T's in West Springfield, the Hunt Club in Barre and Sheehan's Cafe in Northampton, added drummer Bob Grant (who was later replaced by Tom Shea), changed the name of the band to the Lonesome Brothers and played thousands of live shows. In the mid 1990s when the technology became available, the band recorded its first CD 'Lonesome Brothers', which became an instant sensation on their home turf of Western Massachusetts.


In the nearly three decade life of the Lonesome Brothers, the band has garnered a reputation for being one of the best live bands in New England. The storytelling and bantering shared by Jim and Ray on stage amuses and enraptures. The trademark switching back and forth of songs authored by Jim or Ray invokes a sense of fun, predictability and unpredictability. The solid partnership of Jim and Ray is evident by the quality of the songwriting, the tight instrumentals and the respect shown to one another on stage. The Lonesome Brothers have appeared at a number of festivals in New England: Newport Folk Festival, Green River Festival, Northampton Brew Fest, Celebrate Holyoke, Springfield CityFest, Taste of Amherst, Taste of Northampton, Grand Band Slam and Westhampton Summer Series, as well as a number of fundraising events in support of community charities and fundraisers. The band has been heard on 'A Prairie Home Companion', WGBH's 'Caught in the Act' and GCTV's 'Homegrown'. The Valley Advocate has been fortunate enough to have The Lonesome Brothers grace its cover in 2002 as winners of the Grand Band Slam!


Always in demand as an opening band, the Lonesome Brothers have shared the stage with Jerry Jeff Walker, Rick Danko, Carlene Carter, Mark Erelli, Sonic Youth, Dinosaur Jr., Marshall Tucker Band, Laura Cantrell, Bottle Rockets, Al Anderson and Fred Eaglesmith, among many others. They continue to stand out as an original, inventive, unique super group of unmatched talent, even in the midst of the greatest of the greatest. The presence of the Lonesome Brothers on a stage adds an element of energy expected by no one and forgotten by no one. Each performance is expert in its creativity, guitar styling, and lyrical genius, leaving the audience asking the band: "Where is your next gig?"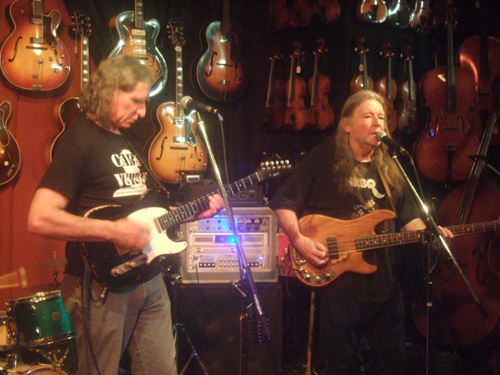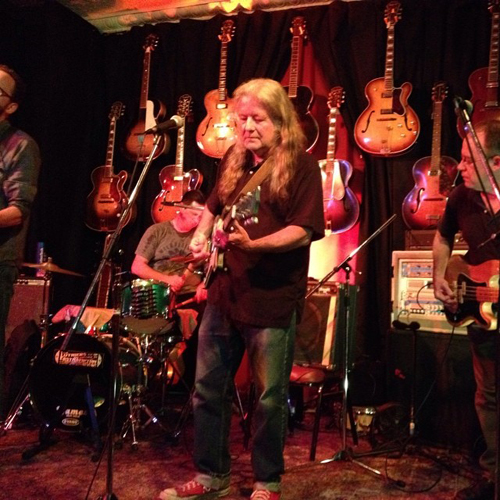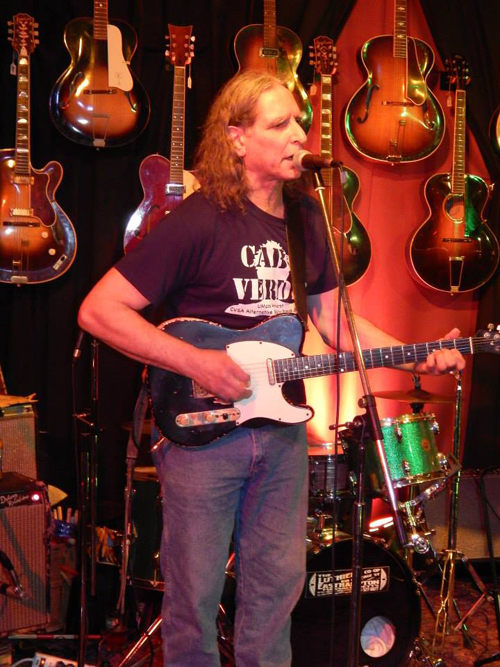 The
Lonesome Brothers
are: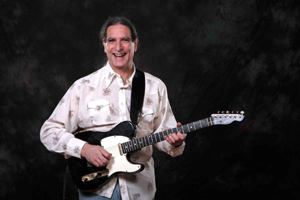 JIM ARMENTI
:
(guitar, mandolin, harmonica, vocals). Jim was born in Ann Arbor, MI, the son of a computer scientist for MIT Lincoln Library and an executive secretary, and moved to Concord, MA as a teenager. Jim grew up in a household of musicians, his father a classical mandolin player, one of his three sisters a guitar player, one a flute player and everyone a singer. His family would sing together on long trips to NJ to visit relatives, where there was more playing and singing. In high school Jim started a band with friends H&WA, named after a school counselor's report comment "happy and well-adjusted". Jim's first formal music lessons were on the violin, later replaced by clarinet lessons, which eventually earned him a college degree. He went on to master the guitar, mandolin, fiddle, bass, clarinet, saxophone, trumpet, harmonica and others which he claims no one wants to hear him play. Jim's songwriting talents have earned him great respect in the music industry. He names his primary musical influences as early Elvis, the Beatles, Rolling Stones, country music of the 1960's, union music of the 1930's, Depression songs, Bob Dylan and Italian love songs. His song "Down By the Water" was recorded by Cry, Cry, Cry, Cheri Knight and Pam Tillis. The beautiful song "All Around You" was featured on the last compilation of No Depression magazine. Mark Erelli recorded "Every Goodbye" on his 'The Memorial Hall Recordings'. "Valley Rock" was the first cut on Signature Sounds record label release.
Jim's unique, expert guitar and multi-instrument playing have mesmerized audiences for years and kept him in demand as a guitarist for other groups. Among the many artists fortunate enough to have Jim play with them are Cry, Cry, Cry, Jimmy Ryan, Cheri Knight, Mark Erelli, Robin Lane, Andrew Jones & Spirithouse, Donna Lee Band, The Kennedys and Bill Kirchen. Bill Kirchen, renowned as one of the world's best guitar players, exclaimed after Jim joined him for a show in Northampton, MA: "Wow! That guy can really play guitar!" A notable project of Jim's is his contribution to the rebuilding of the Westhampton, MA public library in the form of a CD including ten songs about libraries and books. Jim donated 100 CDs to the library and hopes to sell another 40,000 to completely fund the project.
Being in the Lonesome Brothers according to Jim is a great all-around time: making CDs, writing whatever he wants, playing to an audience that loves the songs and the longevity of being in the band and producing this music.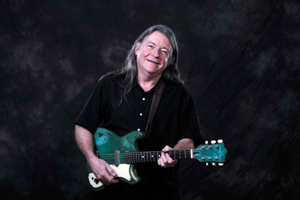 RAY MASON
:
(bass, vocals). Ray was born and raised in Holyoke, MA with his sister, the son of a secretary and a truck driver. He received his first guitar, a Sears Silvertone electric, in 1964 as a graduation gift from his grandmother. A year later he started his first band with friends in Holyoke: the Gladiators. He took some guitar lessons in the 1960's, but claims to never have practiced because "It was all the stuff I didn't want to know". Since then Ray has played guitar or bass in the Buck Rogers Movement, the Fourgone Conclusion, Seagull, the Sailcats, Signal, the Yankee Rhythm Band, the Stringbusters, the Ware River Club and the Ray Mason Band. Still partial to Silvertone guitars, he has since traded up and now plays a 1965 vintage edition. Known for his refreshing, accessible songwriting style, Ray's song titles and subject matter are generally retrieved from a notebook containing quotes entered upon hearing comments, news items or conversations that some day may require a song built around them. He has an array of musical influences: the Beatles, NRBQ, the Band, Neil Young, Burt Bacharach, John Coltrane, the Byrds, the Beach Boys and the Everly Brothers. He composes songs for his two bands the Lonesome Brothers and the Ray Mason Band. James McMurtry is a fan of Ray's and is in the habit of requesting Ray Mason Band as his opening act when playing in New England. Known in Western Massachusetts as one of the area's most influential musicians, Ray has recorded with J. Mascis, Lloyd Cole, Cliff Eberhardt and Cheri Knight, among others. He has been invited to open for artists such as the Band, the Flatlanders, Marshall Crenshaw, Steve Forbert, James McMurtry, Warren Zevon, Nils Lofgren, Alejandro Escovedo, Joan Jett, Blue Mountain, The Bottle Rockets, Junior Brown and Graham Parker to name just a few! Ray claims to always have a good time playing live shows in The Lonesome Brothers and that's not an easy thing after 29 years!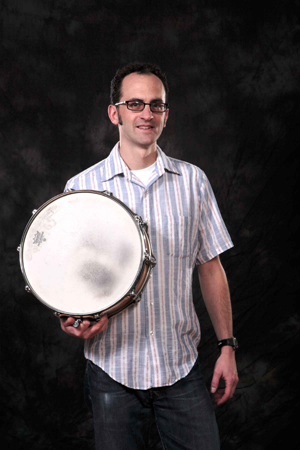 TOM SHEA
:
(drums, vocals). "Tom was born and raised in Ware, MA, one of seven children of a typesetter for the Wall Street Journal and a mother who kept the family fed. The only musician in the family, as a child he was inspired by watching the Lawrence Welk Show with his grandparents, marveling at the musicians and the instruments they played, especially the guitars and drums. In high school Tom joined the school band as a drummer. He would practice at home by banging pillows with wooden rulers and playing air drums, when finally his father bought him his first drum set. Tom then started a cover band with his friends in the 1980's, bashing out AC/DC. He has since been a member of Hoolapopper and the Scud Mountain Boys and is currently a guitar player in the Ray Mason Band. Tom also plays bass, mandolin, harmonica and accordion. As a member of the immensely popular recording group the Scud Mountain Boys, the international touring brought Tom to the UK, Canada and well-known US venues such as Troubadour in LA, Slim's in SF, Will Rogers Memorial in Dallas, 40 Watt Club in Athens, GA and the Bluebird in Denver. Tom's favorite thing about being in the Lonesome Brothers is having Tuesdays off to spend with his daughter and son.
Yes, indeed, that same naughty wink and that same quirky kind of (sometimes even dark) humor can be found on the albums. Number eight 'Check Engine' isn't really a concept album, but the general theme is 'getting older'... How much time do we still have? Food for thought, while friends around us pass on and we realize we definitely should make the best of what we have left! Jim Armenti claims they didn't plan an album theme ahead of time. "We just both write honestly about what's happening around us and there is always some overlap," he said in an interview with Ken Maiuri, one subject being: "We are getting old." He sings about it in the waltz that became the title track: "Sometimes tomorrow is only a wish". Ray Mason looks at the calender in one of his trademark rhythmic uptempo songs: "Twelve Pieces Of Paper" and sees that he has to go to yet another friend's wake... But there's the wink: he sings "solo, solo, solo" during the part of the song where Armenti is supposed to play a guitar lead. It's something left over from an earlier demo of the tune, where Mason was alerting the rest of the band when the solo was supposed to happen. Armenti loved it so much he made Mason do it again on the final take.


There are too many health dangers all around us, as Ray warns in "Cigarettes And Cell Phones", while the music keeps swinging. "Devastated" even gets a sax and horn arrangement by guest player Tom Mahnken (Trailer Park), giving a soulful feeling to statements like "Devastated while contemplating the outcome of this foolish life". Jim tells: "Ray is a much bigger worrier than I will ever be. If Ray writes about worry then I write about contemplation, being perfectly willing to consider disaster, loss and ennui. Where we come together is that I think we are each always expressing our current reality and the details of our lives. I just camouflage mine a little more than he does". For example: Jim urges to make the most of life while it lasts (in "Wild And Wayward") and to enjoy the moments of beauty (in "Morning Moon"). A personal favorite is "Hibernation Blues", I can't help but see images of a big cuddly sleeping bear when I start that song! Ray contributes the last rocking track on the album, "Night Tripper": "I'm a normal bed time skipper / Stayin' up til dawn with that dew on the lawn." He loves the late nights, when everyone else is asleep except him and an alley cat! On all tracks drummer Tom Shea provides his solid base of appropriate beats. For Jim Armenti and Ray Mason long years of experience pay off in their impressive instrumental skills.


Previous albums were produced & recorded by Jim Weeks, 'Check Engine' is the first one to be recorded by Jim Armenti himself, creating a relaxed, down-home feel. The basic tracks for all fourteen songs were done in one three-and-a-half hour session - although the band had spent months working through many stages of demo recording and tune learning. By the time Armenti hit the record button on that big productive day, they really knew the songs. Once the basics were done, Armenti spent a few more months adding fun musical details, like the fiddle and accordion sample at the end of "Puddles" or a beeping synth during "Night Tripper".
As always on the Lonesome Brothers albums, Jim and Ray take turns writing and singing the songs. Their voices are quite different, Ray's is probably more distinctive, but I love them both. Jim is known for his folk songs with influences from bluegrass and country, while Ray specializes in tight roots rock with influences from power pop. Of course they blend their country and rock sometimes! Same kind of thing like the white and brown chocolate spread together in ONE jar is such a big favorite for many people, including me...

-----
Written & compiled by
Johanna J. Bodde
- September 13th, 2014.
=====