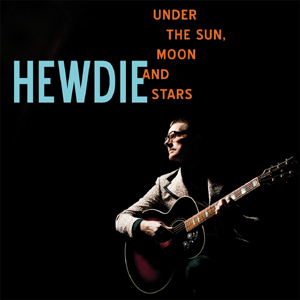 Hewdie
is the alias of
Peet
Didderiëns
, a Dutch singer-songwriter from
Haelen
, in the South Eastern province
Limburg
. After playing for twenty four years in bands and projects with other musicians, he went solo in 2004. He needed a short, catchy stage name. Looking for inspiration between his records, he came across the real name of Leadbelly:
Huddy
Ledbetter
, which is pronounced as
Hewdie
! As a teenager he went to see his cousin, who sang and played guitar in a band. He was fascinated by the excitement in the room, when the stage lights were switched on and the first notes were played. A couple of years later he got his first guitar: a cheap one with nylon strings. After learning two chords, he already wrote his first song, combining his love for literature with his love for music. He likes to listen to the blues, Elmore James and Howlin' Wolf but also acoustic folk blues. Dr. John, especially his 'Gris Gris' album, Neil Young,
Moby
Grape, Buffalo Springfield, Jefferson Airplane and the Grateful Dead. Garage rock and
psychedelic
music, but also jazz and world. As an introvert person, music became his freedom!
In 2009
Hewdie
released his solo debut 'Outsider Blues'. A minimalistic album, inspired by folk blues. He played all the instruments himself. The new album 'Under The Sun, Moon And Stars' is easier accessible for the accidental listener. It has more dynamics and more variety in musical styles and instruments. He tried new things and he brought more people into the studio.
Gertjan
Hanckmann
, an
acquaintance
from his day job, plays drums and percussion. Bassist Brian
Frederiks
answered an ad. Bas
Veldhuizen
already sang a harmony on the first album, he did more of that here, he played also the vibraphone and
karimba
. All of them busy with a job, a family and other music projects - they couldn't take much time to rehearse, only a few hours per song. Vibe, flow and most of all: feelings were more important than perfection - music is made by humans after all! The recording itself was done the 'old school' way: live in the studio with vintage microphones on eight tracks. Which results in a very warm sound, quite different from the newest developments in the digital world. Although
Hewdie
does like the modern gadgets, when he gets inspiration for a new melody > he uses a small pocket recorder or hums it into his cell phone!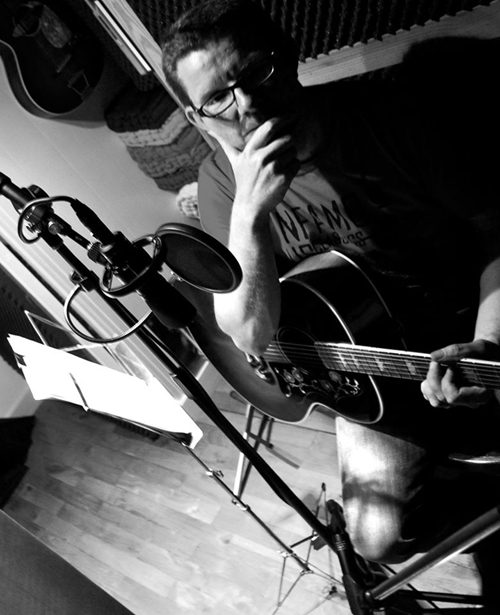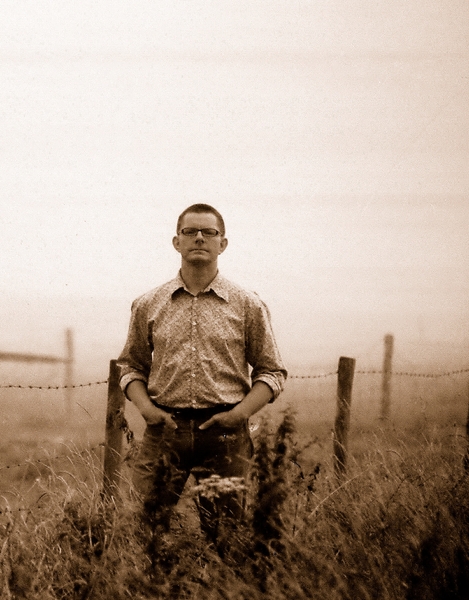 In his lyrics he tries to express himself as honest and genuine as possible, about all the things that cross his mind every day. Not too sweet, too
whiny
or too obvious. He tries to tell his stories in an original, spontaneous way, inspired by Jack Kerouac. In between his work he writes down long lists of images and conversations and associations, seemingly without much structure. Not always rhyming, sometimes abstract, but it's a story with beginning and end, not too personal - the listener can fill out the gaps with his or her own details.
All twelve tracks are special, let me just mention a few. I like the flowing melody of the title track. "Beautiful Day" refers to Lou Reed, relaxed "Sleepy Town" pulls us in immediately, sound scape with spoken word "East Side Story" is totally fascinating... "Twilight Zone" gets a nice little touch by the mandolin, atmospheric "The Man That Time Forget" reminds me of Johnny
Dowd
, just a little less wild in the parking lot! "As Long As I'm With You" with the
folky
acoustic guitar plus background vocals and "Life Is A Mystery" with beautiful lyrics ('Last night I turned into an owl, felt the wind beneath my wings - Life is a mystery,
nothing's
what it seems') close out the album nicely.
In the culinary world there's 'fast food' and 'delicatessen' - well,
Hewdie's
albums are 'delicatessen' in the music world!
Hewdie
says: "My voice is mine and it's unique. When it comes to guitar playing, I go with the principle that less is more."
-----
Written by Johanna J.
Bodde
- September 3rd, 2014.
=====