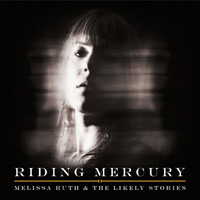 Melissa Ruth & The Likely Stories
'Riding Mercury'
(Both Ears Records, 2014)
www.melissaruthmusic.com


The unusual beauty of Melissa Ruth's previous album 'Ain't No Whiskey' grabbed me right away and didn't let go... So I was very excited to hear about this new release from the Eugene, Oregon based singer-songwriter!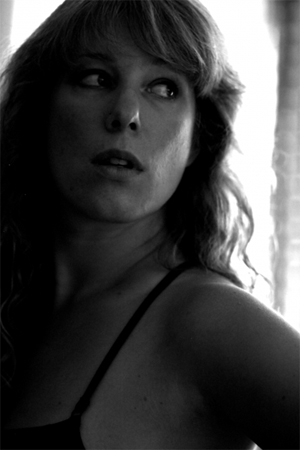 "There is darkness and there is light / There is day and there is night / Between the banner of Heaven and the Manor of Hades / We are all riding Mercury."

'Riding Mercury' picks up where 2011's 'Ain't No Whiskey' left off. (She debuted in 2008 with '

Underwater And Other Places').

Post-recession rural America, eking out a love, a living, a life. "Most of the songs on 'Riding Mercury' were written somewhere between hell and high water", s
ays Melissa Ruth. "I was working and traveling a lot the year after 'Ain't No Whiskey' came out. Aside from maintaining a full-time music teaching gig and booking, promoting and touring behind the album, my mother was battling cancer and I lost three grandparents. I logged a lot of lonely miles."
While the songs on 'Riding Mercury' explore these depths, the album is not autobiographical. Says Melissa Ruth of the songs: "They are stories that are filtered through the lens of my experiences." Melissa
Ruth is credited with writing, arranging and producing all of the songs on the album.

"When I decided that I was ready to record, I went straight back to the well. The Leal brothers are my family and they have been my band since we made 'Ain't No Whiskey' in 2010. When I told them I wanted to make another record with them, they were 100% in." Melissa
Ruth booked time at her favorite studio in town, nabbed sound engineer Don Ross (Mason Williams) and got busy. 17 drum mics, 2 bassists, a bottle of whiskey and one late-night rehearsal later Melissa Ruth & The Likely Stories were ready to roll.
In an effort to capture the raw spirit of the songs, most of the rhythm tracks where recorded live, in one room. "We love the ease of digital recording but we like to take an analog approach," says guitarist Johnny Leal. "What you get is what you get and we think we get a lot more when we record together."
Johnny's brother Jimmy Leal plays drums and Rick DeVol and Scoop McGuire play bass on the album. (Johnny Leal was dubbing bass on the previous album.) Melissa
Ruth plays rhythm guitar, banjo and keyboards but it's her voice that is the stand-out, rich and throaty. "My voice has taken on a life of its own," she says. "After nearly a decade of having to sing through every nasty cold and flu that has ripped through my school, this is what I'm left with. Let's just say that it's definitely broke-in."

It is Melissa's sultry alto that effectively transforms the mundane into the incendiary as her lyrics often offer us an intimate look at the everyday. Take, for instance, her repeated line in "Your Love", one of the album's numerous smoldering ballads: "I don't know why I questioned your love". The line proves to be at turns both regretful and reassuring. This is also true of the question she asks in her barn-burner "Lonely World". "Ain't it a lonely world?" We regret to agree. We are reassured in doing so.

Some artists are over-zealous in their exploration of rural America, romanticizing it by way of kitsch Americana or the boot-stomping traditionalism of current trend. Melissa Ruth, on the other hand, keeps her songs set in the wide-open spaces she in known for, soundscapes shot through with her beloved 1958 Guild electric guitar and the sparse, lyrical phrasing of her band mates.
"'Riding Mercury' has its roots in rural and road weary America. There's a lot of desperation here. There's also a lot of hope. That's what the album is all about: the swing between the poles, the dance in the dark".

Melissa Ruth was born and raised in rural British Columbia. She and her husband Johnny Leal have been music teachers at high-poverty rural public schools in Oregon for nearly ten years. In that time Melissa has been the director of a number of award-winning youth ensembles. Melissa Ruth and Johnny Leal are also private music instructors, donating their time to disadvantaged youth in their community.

'Riding Mercury' is the third release on Melissa's label Both Ears Records where she also books and manages her band.
This year, Melissa Ruth is on sabbatical from teaching to support her latest release.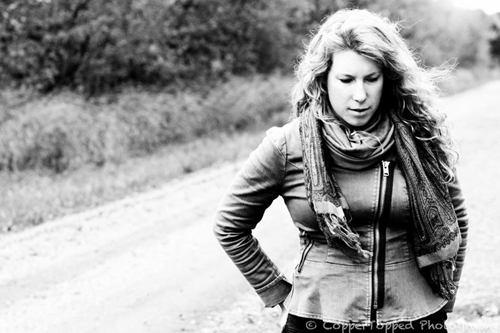 1. "What I Got": The album opens with a funky blues track, featuring tremendous electric guitar and Melissa Ruth adds some jazz with her throated delivery in confrontational
lyrics about a sick woman's hopes and needs.

2. "Lonely World": Melissa Ruth plays banjo here and it makes me think of the equally unusual sounds of The Possum Trot Orchestra. The rather upbeat melody is in contrast with lyrics about loneliness and abandonment.

3. "Summer Nights In New Orleans": A slow moody fretless bass starts off this achingly beautiful long (6m38s) blues ballad. It gives us the dark swampy atmosphere we could expect from this title. Melissa Ruth does some sultry and emotional singing, that easily matches Lucinda Williams and the intense electric (slide) guitar underlines the emotion, gradually building up the track

4. "High Brow Blues": We stay in New Orleans for a while longer, Melissa Ruth describes the empty life of a socialite, with gorgeous trombone solos by Talon Nansel (Melissa Ruth's brother in law) in this perky uptempo jazzy blues song. Johnny Leal's guitar sounds very inspired again on a solid foundation of propulsive bass and drums.

5. "A Letter": A rhythmic uptempo light-hearted jump jive with groovy guitar parts and fine bass foundation.

6. "Put Your Light On": In this soul ballad we are treated to the pleading vocal of Melissa again, exploring all the nuances and feelings there possibly can be found. The electric guitar moves to front position for an intense, mind blowing solo.

7. "Your Love": Plenty of emotion is this long country ballad, that makes me wish again for a lyrics booklet. The guitar lazily follows along, like it has been a long hot day in the cotton fields...

8. "Tell Me": More of a fifties feel for this soulful track. The nuances in Melissa Ruth's voice often make me think of songstress Dayna Kurtz. The quality of the recording is excellent, by the way, too often music writers forget to mention that subject.

9. "Take My Chances": A little bit of upbeat tastefully arranged country pop. The style of this album is generically indecipherable anyway, it has something of everything and I love variety!

10.

"Who's Your Lover"

: Five minutes of intriguing,
perfectly realized dark desolation. The song flows with charged, tuneful guitar, fretless bass and tom tom. Melissa's moodily moans in a powerful way. Mary Gauthier could create an atmosphere like this, but Melissa has the voice to push it to the extremes.

11.

"Riding Mercury"

: This track continues where the previous one ended. It has a gospel feel, Melissa's showing off once again her beautiful expressive vocals, perfect to close off the album.
I am massively impressed by this tremendous album. Expertly played with a fluid feel, whether the song style is blues, jazz or country inspired - it is ultimately their own unique sound. As a result of the live recording, the band is looser and stretches out at times, while they retain the basic smoky late night lounge approach, with Johnny Leal's guitar more akin to jazz than blues. Rare talent Melissa Ruth gets inside her songs, her husky breathless vocals are even more confident than before, but with a lovely warm feeling and we believe every word she sings. She replaced most of the drunken sad songs with compassionate insight into broken hearts, dysfunctional families and lonely ladies, on what could be received as a song cycle.

"Melissa Ruth c
an do smoky jazziness and deep heartfelt blues, as well as a powerful country feeling, all as if that individual style is what she was born to."
Written & compiled by Johanna J. Bodde - November 17th, 2014
=====