As it usually goes, while looking for something else on the Internet, attracted by the nice cover art - I found this upbeat, beautifully played country EP. It was a bit last-minute but I managed to gather some info for you. I think we deserve some Christmas cheer on the Insurgent Country page, this year has been hard enough already for most of us. Thanks so very much for regularly stopping by here and reading the items - Wishing all of you Happy Holidays!!!
---

Jake Clayton's BIO: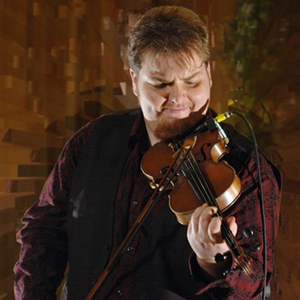 JAKE CLAYTON is a multi-instrumentalist and vocalist with an exceptional musical talent. Although considering fiddle to be his primary instrument, Jake also plays guitar, piano, dobro, banjo, mandolin, lap steel, pedal steel, bass, and more! In total Jake plays twenty-seven (!) different instruments, which also includes a list of orchestral instruments such as the viola, cello and stand-up bass.
Jake Clayton has been making big splashes in Country Music over the past eight years as a 'utility musician' and back-up vocalist touring with multiple recording artists. With those artists, he's toured on three major tours (Brad Paisley's 2009 & 2011 tours & Gary Allan's 2012 Country Throwdown Tour), he's performed at The Grand Ole Opry over thirty times, he's appeared in two Top20 Country Music videos and on various shows on GAC, CMT, RFDTV and more. Jake has also had the high honor of playing music with Taoist monks in their monastery at Mt. Laoshan, China along with an appearance on national television in Qingdao & Jinan, China.
Jake Clayton can currently be seen on the road with his own band and with his touring partner Stephanie Quayle. Jake can be seen playing shows with Thirty Tigers recording artist, Sunny Sweeney, or on various television networks playing for Joey & Rory in their newly released 'Inspired' DVD & TV Special. Jake can also be heard on the radio playing on Thompson Square's #1 single, 'If I Didn't Have You'. If you watch The Sportsman Channel, you'll notice Jake's performance of the theme song for "Legacy Trails TV".
On top of all of this, Jake has started a career as an artist! With the release of his debut instrumental CD 'Barnyard Stomp' in 2011, Jake showcased his abilities as a musician that can play over twenty instruments. On the album Jake played every instrument except for drums and two guest guitar spots! Music from the 'Barnyard Stomp' album has been used on various shows on The Sportsman Channel, and his debut video was featured on CMT and various other video outlets. In December 2013, Jake released a six song EP titled 'Snow Is On The Ground'. The EP features five original songs and one traditional song dedicated to the Winter Holiday months. The EP is also Jake's vocal debut as three of the original songs feature Jake on lead and backing vocals. Jake also played all of the instruments on the EP release except for the full kit drums. Now, Jake Clayton just released a new full-length album that is sure to boost Jake Clayton's talent into a whole new spotlight. Not only is the release focused on a modern audience, but Jake will be singing on all but one song. And, again, Jake plays most all instruments on this release, and even covers drum duties on a track!
Jake Clayton's playing and reputation has garnered him endorsements from top companies such as Black Diamond and Supersensitive Strings, Kawai Pianos, Fishman Transducers, Michael Kelly Mandolins, L.R. Baggs Pickups and more.
Before hitting the stage with the pros in Nashville, the Mexico, MO native honed his craft at hometown venues and community functions around mid-Missouri. Sometimes playing solo shows, sometimes sitting in with other performers, Jake soon started touring with multiple regional bands based around his hometown of Mexico, MO. During this time, Jake opened shows for some of Country Music's biggest names. Immediately recognized for blending raw talent and crowd-pleasing antics, Jake was quickly lured away from Missouri to the professional world in Nashville.
Since his move to Nashville, Jake has worked with Nashville artists The Oak Ridge Boys, Jamie O' Neil, Tanya Tucker, Jimmy Wayne, Collin Raye, Joey & Rory and Sunny Sweeney. With these artists he has played shows with a long list of Country Music's biggest names including: Brad Paisley, Dierks Bentley, Taylor Swift, The Band Perry, Jason Aldean, Alan Jackson, George Strait and many more. Jake is continuously 'singled-out' by reviewers and fans for his charismatic stage presence and his 'behind the head' fiddle trick. In addition to live performances, Jake is spending more time in professional studios across Nashville recording tracks for rising Nashville artists. With his rare musical abilities, his growing list of accomplishments, and now his new album release, Jake Clayton is steadily working to become a highly recognizable name in the music industry.
Jake Clayton's TRACKS:

1. "Fireside": An acoustic love song about spending time alone in a remote location, with that special someone during the Winter Holiday season.

2. "Snow Is On The Ground": An upbeat, happy song about the joy of snow and its association with the Winter Holidays.

3. "Sleigh Ride By The Lake": A love song about forgetting the glitz and glamour of modern day life. Grab your sweet girl and take her for that sleigh ride!

4. "What Child Is This (Greensleeves)": (Instrumental) Jake Clayton's beautiful arrangement of a traditional classic often associated with the Holiday season.

5. "Billie Jean's Carousel": (Instrumental) Jake tells: My Grandma Billie Jean loved carousels. I remember she would make full size carousel horses, then paint and decorate them at home. Growing up, my family would go to the Columbia Mall with my Grandma during the Winter Holiday Season. The mall had a full sized, fully functional carousel in their cafe court. All the kids, including myself, would ride the carousel before we started shopping. The melody and feel of this track reminds me of being five years old riding in circles on the back of a meticulously decorated horse. I always associated carousels with my Grandma, that's why I titled this song Billie Jean's Carousel. ;-)

6. "Snow Day": (Instrumental) Jake tells: I know growing up in a state that gets its fair share of snowfall, that I was always glued to the weather reports in the winter checking to see if it was going to snow. As a kid there is nothing like waking up, opening the curtains, and with half open eyes seeing the world around you covered in snow. For this song, during the intro, you can picture a couple of kids slowly waking up in the morning, ready for the school day routine. They stretch, reluctantly get out of bed, preparing to head out for another day of school. That's when they look out the window and see the snow falling. It's a Snow Day! All of sudden everything turns to excitement. This is where the song kicks in. There's snow on the ground, there's no school… the kids race to put on their clothes and head outside for a day of sledding, snowball fights, making snow angels, building snowmen & snow forts, etc. After a long day of play, the kids make their way back into the house, grab some food, and maybe sit to watch some TV. They are worn out. This is where the song slows down to reflect on that. Shortly after, it's 'lights out'. The kids are back in bed for a good night's sleep. The ending of the song is like a lullaby being played for the children as they fall asleep. That's why this song is titled "Snow Day".
-----
Compiled by Johanna J. Bodde - December 7th, 2014.
=====