CD or Artist/s of the week
---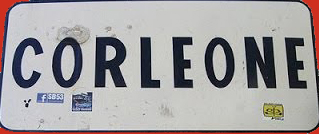 I'm on the road in
Sicily
from
April 25th to June 15th.
No updates during this time...
Keep on keeping on!

2017 RELEASES


---

Last Update April 08, 2017

---



Aaron Lee Tasjan - Silver Tears
Aces and Eights Classic Country Music - The Heart of Country Music
Ashley Riley - Can't Let You Go
Beth Bombara - Map & No Direction
Bill Scorzari - Through These Waves



Blato Zlato - Swamp Gold
Bob Dylan - Triplicate
Breaking Grass - Warning Signs
Carry Me Ohio - Stonewall
Casey James Prestwood & The Burning Angels - Born Too Late





Cheshire Carr - Odds and Ends
David Holt - Tunes from David Holt's State of Music
Delta Rae - A Long and Happy Life EP
Desiree Dorion - Tough Street
Dirty Blanket - My Getaway




Dirty Bourbon River Show - The Flying Musical Circus
Drew Holcomb & the Neighbors - Souvenir
Eric Bibb - Migration Blues
Fanny & The Atta Boys - A Peck Of Dirt
Flat River Band - The Mind of a Traveler





Fort Defiance - The Haunts Of Youth
Greensky Bluegrass - 2017-03-25 Pub Station Ballroom, Billings, MT
Greg Wickham - If I Left This World
The Harmed Brothers - The Harmed Brothers
Harpeth Rising - Against All Tides





Hayseed Dixie - Free Your Mind...And Your Grass Will Followjpg
Jacki Stone - California Is Country, Too
Jayson Watkin - Lifeboat
Jerry Leger - Nonsense and Heartache
Jesse & the Revelator - Jenna




Jim Gustin & Truth Jones - Memphis
Junior Sisk & Ramblers Choice - The Mountains Are Calling Me Home
K. Phillips - Dirty Wonder
Kingdom Jasmine - Armed & Dangerous
Lawson & Williams - Chapter 3




Lazarus - Rock n Roll Heart
The Longest Day of the Year - Wordless Lullabies
Magma Melodier - Swing the Hammer and Pray
Matt Urmy - Out Of The Ashes
The Mavericks - Brand New Day





Over The Rhine - Live from the edge of the world
Peter Mulvey - Are You Listening
Peter Rowan - My Aloha
Pi Jacobs - A Little Blue
Robt Sarazin Blake - Recitative






Ryan Chrys & The Rough Cuts - Shovel Full Of Coal
Sam Baker - Land Of Doubt
Saugus - Bitchin' Chicken Coop
Scott Cook - Further Down the Line
The Secret Sisters - You Don't Own Me Anymore






Sera Cahoone - From Where I Started
Shannon McNally - Black Irish
Shawn Williams - Shadow
Shoot Lucy - The Soothing Sounds of Shoot Lucy
Stretch - Bury All Horses





Trey Jackson - Lonely Road
The Two Tracks - Postcard Town

---

Last Update March 17, 2017
---



All Our Exes Live in Texas – When We Fall
Amelia Curran - Watershed
Andrew Carter - Andrew Carter
Banditos - Visionland
Béla Fleck - Juno Concerto





Ben Hemming - City of Streets
Big Country Bluegrass - Let Them Know I'm from Virginia
Blackfoot Gypsies - To The Top
Bonnie "Prince" Billy - Best Troubador
Brokeback - Illinois River Valley Blues






Casey Campbell - Mandolin Duets
Chris Robinson Brotherhood - Volume 3 Self-Rising, Southern Blends
Cindy Lee Berryhill - The Adventurist
Conor Oberst - Salutations
Daniel Romano - Modern Pressure LP





Dave Burn - Arizona
David Olney - Don't try to fight it
Gary Clark Jr. - Live North America 2016
Jason Isbell and the 400 Unit - The Nashville Sound
Jeb Loy Nichols - Country Hustle






Jessi Colter - The Psalms
Kings Of Lowertown - Woodpile
Larissa Tormey - God Loves A Trier
Lethbridge Owen - Leaving Home / Two Steps Forward
Lost Lakes - Lost Lakes





Matthew O'Neill - Trophic Cascade
Me and That Man - Songs Of Love And Death
The Morrisons - Six Strings
North Mississippi Allstars - Prayer for Peace
Oh Susanna - A Girl In Teen City




Quiles & Cloud - Shake Me Now
Rachael Kilgour - Rabbit in the Road
Sally & George - Tip My Heart
Sasha Aaron - Look Good Gone
Sinners And Saints - On the Other Side






Snyder Family Band - The Life We Know
Son Of Velvet Rat - Dorado
Steve Moakler - Steel Town
The Wild Reeds - The World We Built
Yola Carter - Orphan Offering
Yonder Mountain String Band - Mountain Tracks Volume 6

---

Last Update March 10, 2017

---

The Backyard Devils - Honky Tonk Heartbreaker
Bill Mallonee & The Big Sky Ramblers - The Rags of Absence
Carol and Dale - Be Here Now
Corey Ledet and His Zydeco Band - Standing on Faith
Craig Finn - We All Want The Same Thing






Davey O. - A Bright Horizon Line
Delta Moon - Cabbagetown
Digger Barnes - Near Exit 27
Greg Graffin - Millport
Los StraitJackets - What's So Funny About Peace, Love And ...



The Maldives - Mad Lives
Matt Jaffe & the Distractions - California's Burning
Merles - Hate To Say Goodbye
Pete Schlegel - J-Town #Realcountryandproud
Richard Laviolette - Taking The Long Way Home




Shelby Earl - The man who made himself a name
Sunny Sweeney - Trophy
Tim Grimm and The Family Band - A Stranger In This Time
Tim O'Brien - Where the River Meets the Road
The Trailer Trash Orchestra - Grave Tales




VA - Outlaw - Celebrating The Music Of Waylon Jennings
VA - Roll Columbia - Woody Guthrie's 26 Northwest Songs
Valerie June - The Order Of Time
Willy Porter - Bonfire Ash

---

Last Update March 04, 2017

---





AJ Woods - The Fence
Alexander Pelzer - Tailwind
Blue Cactus - Blue Cactus
Buzz Cason - Passion
Carla Olson - Rubies And Diamonds




Caroline Spence - Spades and Roses
Carrie Cunningham - Secrets
Coyote - Fool's Gold
Dan Hicks & His Hot Licks - Greatest Licks - I Feel Like Singin'


Frontier Ruckus - Enter the Kingdom
Holly Macve - Golden Eagle
Jack Blackman - Nearly Man
Jaime Wyatt - Felony Blues

Jenny Scheinman - Here On Earth
The Jim Howell Band - La Cienega
John Mellencamp - Sad Clowns & Hillbillies
Josh Hyde -The Call Of The Night
Jude Johnstone - A Woman's Work



Judy Collins - A Love Letter To Stephen Sondheim
Justin Townes Earle - Kids In The Street
Kate Grom - Heroine
Kelly & Ellis - The Long Road to You
My Politic - Anchor


Nina Massara - Watch Me
No Line North - Dreams of Trees Part I
Pint & a Half - Boomtown Ghosts
Pokey LaFarge - Manic Revelations
Sophie Zelmani – My Song

Tate McCoy - Small Town Blues
William Matheny - Strange Constellations

---

Last Update February 23, 2017

---



Ad Vanderveen - Worlds Within
Bill Kirchen & Austin De Lone - Transatlanticana
Bridget Kearney - Won't Let You Down
Carrie Elkin - The Penny Collector






Chip Taylor - A Song I Can Live With
Chris Shiflett - West Coast Town
Cory Brannan - Adios
Dailey & Vincent - Patriots & Poets
Daniel Owen - Simple Life





Dayna Kurtz - Here Volume 1
Drugstore Gypsies - Drugstore Gypsies
Eddie Heinzelman - Hey, Songwriter
Eliza Mary Doyle - It Ain't What It Seems Self
George Jones & The Smoky Mountain Boys - George Jones & The Smoky Mountain Boys



Hat Check Girl - Two Sides To Every Story
The Haley Sisters - Always by My Side
Heigh Chief - Heigh Chief
Jetty Rae - Can't Curse the Free
Julian Lage & Chris Eldridge - Mount Royal
Levi Parham - An Okie Opera





Lou McMahon - Delicate Dancer
Lynne Hanson - Uneven Ground
Martin Harley and Daniel Kimbro - Static In The Wires
Molehill - Hearts on Fire
Morgan Haner - Transmitter Blues





The Morrisons - The Morrisons
Olds and the Absolution - Live at the Sugartank
The Pheasant Pluckers - Cookin' Oil
Randy McQuay - My Kind of Blues
Reto Burrell - Side A and B




Reverend Peyton's Big Damn Band - Front Porch Sessions
Rich Davies & The Low Road - Ghosts
Riddle & The Stars - New Coastline
Ruthie Foster - Joy Comes Back




Sam Outlaw - Tenderheart
Samantha Crain - You Had Me At Goodbye
The Waifs - Ironbark
White Buffalo - Higtied Revisited
The Wild Young Hearts - Hoodlums
Will Johnson - Hatteras Night, A Good Luck Charm

---

Last Update February 16, 2017

---



Adam Brand - Get On Your Feet
Big Smoke - Time Is Golden
Bryant Alama - The Worst of Bryant Alama
Cathy Fink & Marcy Marxer - Get Up & Do Right
Chris Head & the Honchos - Chicken Wire



Chris Wood - So Much to Defend
Danny Barnes - Stove Up
Danny Worsnop - The Long Road Home
Darin & Brooke Aldridge - Faster and Further
Donna Dunne & The Mystery Men - Voodoo



Freya Josephine Hollick - The Unceremonious Junking Of Me
Hank & Brendan - Space Grass
Jackie Dee - Six String Heart
Jeremy Steding and The Rebellion - Odessa





Killbuck - Killbuck
Kris Kristofferson - The Austin Sessions (Expanded Edition)
Lisa Biales - The Beat of My Heart
The Locksmiths - The Locksmiths
Matt North - Above Ground Fools






Mike Herz - The Acrobat
Ned Luberecki - Take Five
Old Crow Medicine Show - Best Of
Otis Taylor - Fantasizing About Being Black




The Steel Wheels - Wild as We Came Here
Steve Judd - In Stereo
String Cheese Incident - SCI Believe
Torgeir Waldemar - No Offending Borders
VA - Mac Wiseman - I Sang the Song (Life of the Voice with a Heart)

---

Last Update February 8, 2017

---




Ags Connolly - Nothin' Unexpected
Analog Outlaws - Open Road
April Verch - The April Verch Anthology
The Bankesters - Nightbird
Benjamin William Pike - A Burdensome Year





Chantelle Tibbs - Long Time Running
Chris Jamison - Mindless Heart
Chris Jones & the Night Drivers - Made to Move
Daisy O'Connor - Lightchasers
Dan Baird - SoLow






Emily Barnes - Let in the Light
Fred Eaglesmith - Standard
Great American Taxi - Dr. Feelgood's Traveling Medicine Show
Gus MacGregor - Dead Horse
Hick'ry Switch - Old Mine Road





Jerry Garcia Band - Garcia Live Volume Eight (November 23rd 1991)
John Guliak - Fluke or Flounder
Kyle Alden - Down in the West Volume 2
Laurel Hay - Oh, The Places I'd Go
Lowlands & Friends - Plays Townes Van Zandt's Last Set
Marty Stuart - Way Out West






Ordinary Elephant - Before I Go
Ray Davies - Americana
Rebecca Loebe - Blink
Romantica - Shadowlands
Rose Cousins - Natural Conclusion





Ryan Montbleau - I Was Just Leaving
Sean Taylor - Flood & Burn
Susan Anderson Bell - Where The Lights Are Low
Tedeschi Trucks Band - Live From The Fox Oakland
Travis Linville - Up Ahead




Willie Nelson - God's Problem Child
Worry Dolls - Go Get Gone

---

Last Update January 29, 2017

---




Alison Krauss - Windy City
Austin Hanks - Alabastard
Bad News Band - Drive Anywhere
The Band of Heathens - Duende
Beth Hart - Fire On The Floor

Billy Roberts and the Rough Riders - Blood and Bones
Cary Morin - Cradle to the Grave
Chris Thile & Brad Mehldau - Chris Thile & Brad Mehldau
Colin Hay - Fierce Mercy
David Luning - Restless


Delbert Mcclinton & Self-Made Men - Prick of the Litter
Don Kincaid & The Wait - Whiskey & Women
Donna Lynn Caskey - The Love Still Shows
Elena & Boo - I Wait For The Light
Grateful Dead - The Grateful Dead - 50th Anniversary Deluxe Edition

Guy Clark - The Best Of The Dualtone Years
Ha Ha Tonka - Heart-Shaped Mountain
Jeff Posey - Punchers & Poets & Wildhorse Redemption
Jerry Trickey - Lover on the Run
Joanne Rand - Roses in the Snow and Drought


John Craigie - No Rain, No Rose
John Schneider - Ruffled Skirts
Jonny Burke - Along Alone Alright
Julie Byrne - Not Even Happiness
Kalesti Butler - Airborne



Kelly's Lot - Bittersweet
Kim Nall & The Fringe - Lay Your Vision Down
Luke Bulla - Who Loves You Better Remastered
Luxuriant Sedans - Double Parked
Matt Hannah - Dreamland


Miss Tess - Baby, We All Know
Natalie Hemby - Puxico
Noam Pikelny - Universal Favorite
Otis Gibbs - Mount Renraw
The Outlaws - Los Hombres Malo Remastered


Ray Cardwell - Tennessee Moon
Rodney Crowell - Close Ties
Sallie Ford - Soul Sick
Scott H. Biram - The Bad Testament
Sons Of The San Joaquin - One More Ride




Sue Ray - Live At The Junk Bar
Surrender Hill - Right Here Right Now
Susto - & I'm Fine Today
The Whiskey Gentry - Dead Ringer
The Wood Brothers - Live at the Barn



The Zach Pietrini Band - Holding Onto Ghosts
Tim Cohen - Luck Man
Tim Ruffo - Modern Day Outlaw
Truckstop Honeymoon - Big Things and Little Things
Veronica Grim & The Heavy Hearts - Revelator


---

Last Update January 09, 2017

---


Amanda Rheaume - Holding Patterns
Bert Jansch - Living in the Shadows
Brigitte DeMeyer & Will Kimbrough - Mockingbird Soul
Caroline Reese & the Drifting Fifth - Tenderfoot
Dale Watson & Ray Benson - Dale & Ray





Dan Getkin and the Twelve Six - S/T
Delbert McClinton & Self-Made Men - Prick of the Litter
Gibson Brothers - In the ground
Gov't Mule - 2016-12-31 The Beacon Theatre, New York, NY
Gregger Botting - Never Saw a Thing Coming



Gurf Morlix - The Soul & The Heal
Jim Lauderdale - London Southern
John Craigie - No Rain, No Rose
Lee Hazlewood - 13 (1972, Remastered)
Mark Eitzel - Hey Mr. Ferryman





Mountain Road - Momentum
Old 97's - Graveyard Whistling
Pegi Young & The Survivors - Raw
Peter Karp - Alabama Town
Pieta Brown - Postcards






Rain City Ramblers - Hateful Ways
Ray Cardwell - Tennessee Moon
Rhiannon Giddens - Freedom Highway
Rich Hopkins and The Luminarios - My Way Or The Highway
River Dan - Substance Abuse And A Woman On The Loose




Stephen Fearing - Every Soul's A Sailor
The Tony Q Band - Road to Nowhere
Tom Paxton - Boat in the water
Townes van Zandt & Guy Clark - Live... Texas '91

---
---




Abigail Lapell - Hide Nor Hair
Alejandro Escovedo - Burn Something Beautiful
Blackie and The Rodeo Kings - Kings and Kings
Chuck Prophet - Bobby Fuller Died For Your Sins
Christopher Parker - Southern Odyssey
Dead Man Winter - Furnace




The Grahams - The Grahams and Friends (Live in Studio)
Hurray for the Riff Raff - The Navigator
The Infamous Stringdusters - Laws Of Gravity
Kasey Chambers - Dragonfly
Lisa Bastoni - The Wishing Hour
Michael Wohl - Windblown Blues





Mon Freres Amigos - Whistle Stop EP
Nikki Lane - Highway Queen
Ryan Adams - Prisoner
Rayna Gellert - Workin's Too Hard
The Sadies - Northern Passages





The Show Ponies - How It All Goes Down
Son Volt - Note Of Blue - 2017
Steve Hussey and Jake Eddy - The Miller Girl
Steven Graves - Captain Soul




Tift Merritt - Stitch Of The World
Two Cow Garage - Brand New Flag
Whitney Rose - South Texas Suite EP

---