---
CD(s) or Artist(s) of the week
---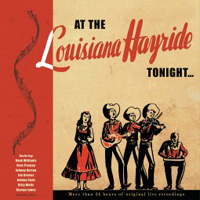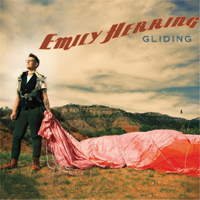 ---
Last Update October 16, 2017
---


2017
Aerialists
- Group Manoeuvre
Bendik Braenne feat. Daniel Romano
- The Last Great Country Swindle
Big Joe Shelton
- Ridin' A Chicken
Bill Carter
- Bill Carter
Billy Bragg
-Bridges Not Walls



Blue Rose Cod
e - The Water of Leith
Bob Dylan - Trouble No More
- The Bootleg Series Vol. 13 - 1979-1981
Bradley Walker
- Blessed Hymns And Songs Of Faith
Brian Owens
- Soul Of Cash
Caroline Spence
- Secret Garden EP

Cassie Keenum & Rick Randlett
- Hauntings
Chris J Connolly
- Moving Maps
The Contenders
- Laughing With The Reckless
Courtney Barnett & Kurt Vile
- Lotta Sea Lice
Craig Cummings
- Gone Baby Gone
Dan Whitaker & The Shinebenders
- Anything You Wanted To
The Deep Dark Woods
- Yarrow
Deer Creek Boys
- Midnight & Dawn
Delta Wires
- Born in Oakland
Emily Herring
- Gliding

Flamin' Groovie
s - Fantastic Plastic
The Freeway Revival
- Revolution Road
Grant Earl LaValley
- From LaValley Below
H.T. Roberts
- Stalemate Days
Harper Grae
- Break Your Crowns

Haunted Like Human
- Ghost Stories
Hayseed Dixie
- Free Your Mind & Your Grass Will Follow
Héra Ménard
- Héra Ménard
Hope Country
- Hope Country
The Infamous Stringdusters
- Undercover Vol. 2

Jack Pine and The Fire
- Left To Our Own Devices
Jackie Greene
- The Modern Lives Vol. 1
Jason McNiff
- Rain Dries Your Eyes
Joana Serrat
- Dripping Springs
Johnny Cash
- Greatest Hits (Remastered)


The Kelly Song Collective
- Unless And Until
Kyle Daigle
- Love The Leavin'
Langhorne Slim
- Lost At Last Vol. 1
Lexie Green & The Indigo Blue
- Good Morning America
Lydia Loveless
- Boy Crazy And Single(s)

Matt Patershuk
- Same As I Ever Have Been
Nathaniel Street-West
- Blue Country
Nora Jane Struthers
- Champion
Ol' Savannah
- Burden
Reckless Kelly
- Millican (20th anniversary double LP)


Ren Geisick
- Ren, Love Song
Robert Plant
- Carry Fire
Ronnie Fauss
- Last Of The True
The Rural Alberta Advantage
- The Wild
Sarah Lou Richards
- Someone Who Gets Me


Terra Lightfoot
- New Mistakes
Thomm Jutz
- Crazy If You Let It
Truckstop Honey
- Polaroid
Turnpike Troubadous
- The Housefire
VA - At The Louisiana Hayride Tonight
(Bear Family Records 20-CD)



VA - Jesus Rocked The Jukebox:
Small Group Black Gospel 1951-1965
The White Stripes
- Live in Detroit 1999 - 2000 - 2001
Wilco
- A.M. Deluxe Edition
Wilco
- Being There Deluxe Edition
Willie Nelson and The Boys
- Willie's Stash Vol. 2

Winona Wilde
- Wasted Time
---
Last Update October 02, 2017
---

Amber Rubarth
- Wildflowers In The Graveyard
Anna Tivel
- Small Believer
Brett Newski
- The Worst of Brett Newski - Songs to Sink the American Dream
Buford Pope
- Blue-Eyed Boy

Christian Lopez
- Red Arrow
Crowes Pasture
- Edge of America
Dave Reader
- Rednecks Railroads And Rust
Dolly Parton
- I Believe in You
Donna Ulisse
- Breakin' Easy

Ed Dupas
- Tennessee Night
Eric Gerber
- Eric Gerber Three
Fallon Cush
- Morning
First Aid Kit
- It's a shame
Flatt Lonesome
- Silence In These Walls

Gina Clowes
- True Colors
Grace Morrison
- I'm the Apple
Hollering Pines
- Mansion Of Heartbreak
Jamie Suttle
- Country Music Revival
Jarrod Dickenson
- Ready The Horses


Jenny Parrott
- When I Come Down
Jess & the Bandits
- Smoke and Mirrors
Jim Page
- A Hand Full of Songs
Johnny Paycheck
- Johnny Paycheck Forever
King Cardinal
- Great Lakes


Larkin Poe
- Peach
Lemont
- Bloomsday
Leon Russell
- On a Distant Shore
Little Feather
- Little Feather
Mohavisoul
- Hometown Blues
Muddy Marsh Ramblers
- High Water Hobo
Nitty Gritty Dirt Band
- Anthology
Nothin' Fancy
- It's A Good Feeling
Penny Blacks
- Long Lights
Rising Appalachia
- Alive



The Sparklers
- All the Prettiest Girls Go Straight to Hell
Sunday Iris
- Cross The Line
VA
- A Tribute to John D. Loudermilk
VA
- Swampland Jewels
VA
- The Life and Songs Of Kris Kristofferson: All-Star Concert Celebration

Valparaiso
- Broken Homeland
Van Morrison
- Roll With The Punches
Wynntown Marshalls
- After All These Years
---
Last Update September 22, 2017
---


Amilia K. Spicer
- Wow and Flutter
Ben Rabb
- Feel Me Fall
Breanne Marie
- Wildflowers & Tumbleweeds
Brian Pounds
- Southern Writer
Chris Rattie
- Porch


CleveCo
- Carolina Sing-Along
Cowboy Bob & Trailer Trash
- Whiskey Makes Me Mean
Davidson Brothers
- All You Need Is Music
Deer Tick
- Deer Tick Vol. 1
Deer Tick
- Deer Tick Vol. 2

Dennis Johnson & The Mississippi Ramblers
- Rhythmland
Elliott Brood
- Ghost Gardens
Fiver
- Audible Songs From Rockwood
Hank Williams III
- The Greatest Hits
India Ramey
- Snake Handler


John Prine
- The Broadcast Archive
Johnny Lang
- Signs
LEFTY
- Trouble in the Wind
Lizz Wright
- Grace
The Lone Bellow
- Walk Into a Storm

Matt & The Herdsmen
- Still Sane
Mavis Staples
- If All I Was Was Black
The Other Favorites
- Fools
Scott Miller
- Ladies Auxiliary

The Shotgunbillys
- Capricorn
Steve Martin and the Steep Canyon Rangers
- The Long Awaited Album
Sunday Iris
-Cross The Line
The Wailin' Jennys
- Fifteen
VA - Mojo Presents
- Murder Ballads

Wes Youssi
- High Time (2018)
Willie Watson
- Folksinger Vol. 2
---
Last Update September 13, 2017
---
A Valley Son
- But the World Moves
Applejack and Moonshine
- Deep Dark Down
Bela Fleck & Abigail Washburn
- Echo In The Valley
Blake Berglund
- Realms

Charley Crockett
- Lil G.L.'s Honky Tonk Jubilee
Dale Boyle
- Gasoline
Dwayne Dopsie & The Zydeco Hellraisers
- Top Of The Mountain
Eddie Berman
- Before The Bridge



Gasoline Lollipops
- Resurrection
Greg Fleming and The Working Poor
- Headlights
Head For The Hills
- Potions and Poisons
Ilana Katz Katz
- Subway Stories
Illinois John Fever
- Out Here Nobody Knows


Jack Tempchin
- Peaceful Easy Feeling The Songs of Jack Tempchin
Jerry Garcia Band
- Cats Under The Stars Vinyl Reissue
Lahire
- Faded West
The Last Revel
- Hazard & Fate
Luke Tuchscherer
- Always Be True



Margo Price
- All American Made
Maureen & The Mercury 5
- Gimme Mo!
Micah and Mark Atkinson
- Land of Broken Angels
Micah Hinson
- Presents The Holy Strangers
Mondo
- The Nashville Cuts


Phantom of the Black Hills
- Scalped
Reba McEntire
- Sing It Now- Songs of Faith & Hope
Rick Shea and The Losin' End
- The Town Where I Live
Sean McConnell
- Undone
Shoebox Letters
- Keep It Simple

Silver Torches
- Let It Be A Dream
Terry Klein
- Great Northern
The Texas Gentlemen
-TX Jelly
Tim Barry
- High on 95



Tip Jar
- Gemstone Road
Tokyo Rosenthal
- This Minstrel Life
VA - The Rhinestone Hillbilly
- A Tribute to Little Jimmy Dickens
---
Last Update September 04, 2017
---

Amelia White
- Rhythm of the Rain
Barbara Jo Kammer
- One Song At A Time
Bob Bradshaw
- American Echoes
Bruce Cockburn
- Bone On Bonejpg




Dan Wilson
- Re-Covered
David Crosby
- Sky Trails
Eliot Bronson
- James
Elles Bailey
- Wildfire
Emily Mure
- Worth


Emmylou Harris and The Nash Ramblers
- At the Ryman (1992, Remastered 2017)
Erin Enderlin
- Whiskeytown Crier
Gill Landry
- Love Rides A Dark Horse
The Gray Havens
- Ghost of a King
Gretta Ziller
- Queen Of Boomtown


Hayley Thompson-King
- Psychotic Melancholia
Jake Bugg
- Hearts That Strain
Jessica Lea Mayfield
- Sorry Is Gone
Joan Osborne
- Songs of Bob Dylan
Jordyn Pepper
- Mountain Rain



Lee Ann Womack
- The Lonely, The Lonesome & The Gone
Lindsay White
- Lights Out
Lucinda Williams
- This Sweet Old World (1992, Remastered 2017)
Lynn Jackson
- Follow That Fire
Michael McDonald
- Wide Open

Phish
- Commerce City, CO - 2017-09-01
The Remedy Club
- Lovers, Legends & Lost Causes
Rob Lutes
- Walk in the Dark
The Roseline
- Blood
Rosemarie Austin
- What Love Demands



Rusty Young
- Waitin' For the Sun
Susan Cattaneo
- The Hammer & The Heart
Taught By Heroes
- Give It My Best
The Woodland Hunters
- Let's Fall Apart
Tom Brosseau
- Treasures Untold
Walter Trout
- We're All in This Together
---
Last Update August 30, 2017
---


The Americans
- I'll Be Yours
The Back 40s
- Relative Paradise
Benjamin Folke Thomas
- Copenhagen
Bob Lind
- Since There Were Circles (1971)
The Cadillac Three
- Legacy



Case Garrett
- Aurora
Charlie Parr
- Dog
Dave Stewart
- Nashville Sessions The Duets, Vol. 1
Doyle Lawson & Quicksilver
- Life Is A Story
Emi Sunshine
- Ragged Dreams

Good Old War
- Part Of Me
Gregg Allman
- Southern Blood
Hymn River Suite
- Hundred Proof
Ian Felice
- In The Kingdom Of Dreams




Jaimi Faulkner
- Back Road
Joe Newberry & April Verch
- Going Home
John Martyn
- Head and Heart - The Acoustic John Martyn
Jolie Holland & Samantha Parton
- Wildflower Blues
Karen & The Sorrows
- The Narrow Place


Kathryn Rose Wood
- In The Ashes.png
Lash LaRue & the Hired Guns
- Lash LaRue & the Hired Guns
Liz Kennedy
- Hike Up Your Socks
The Lucky Ones
- Better Angels EP
Lukas Nelson
- Promise of the Real

M. Butterfly
- M. Butterfly
Mike Mangione & The Kin
- But I've Seen The Stars
Neil Young
- Original Release Series Discs 5-8
Paul Messinger
- America 2.0; Assorted Tales and New Myth
Rachel Hamer Band
- Hard Ground


Russ Hallauer
- Mind Your Fire
Sam Marine
- Big Dark City
Smithfield Fair
- Evermore
Steve Boyd
- Some Strangers
Sweet Cecilia
- Sing Me a Story
Tin Can Fish Band
- Good Fight
Tommy Emmanuel
- Tommy Emmanuel Live At The Ryman
Wendy Webb
- Step Out Of Line
Wildwood Kin
- Turning Tides
---

Last Update August 19, 2017
---


Aaron Rester
- Americayana
The Accidentals
- Odyssey
Brandy Clark
- Live From Los Angeles
Camille Delean
- Music on the Grey Mile
Carousel
- Carousel


Dale Ann Bradley
- Dale Ann Bradley
Danny Dodge
- Baby, Let Me Be Your Mess
Dead Rock West
- More Love
The Dead South
- Illusion and Doubt
Dylan Ireland
- Every Other Night


Grateful Dead
- Celebrating Jerry Garcia and The Days Between
Greg Klyma
- Never Knew Caroline
I Draw Slow
- Turn Your Face to the Sun
Iron And Wine
- Beast Epic
Jason Crosby
- Cryptologic

Jesse Waldman
- Mansion Full of Ghosts
Jimmy Lumpkin & The Revival
- Home
Joe Mullins & The Radio Ramblers
- The Story We Tell
John Alexander
- Of These Lands
John Statz
- The Fire Sermon


Josh Abbott Band
- Until My Voice Goes Out
Kacy and Clayton
- The Sirens Song
Kris Delmhorst
- The Wild
Kris Kristofferson
- The Austin Session - Expanded Edition
Lara Hope & The Ark-Tones
- Love You To Life


Lindsay Ell
- The Project
Lonely Leesa & the Lost Cowboys
- Lonely Leesa & the Lost Cowboys
Natalie Merchant
- Butterfly
Nathan Bell
- LoveFear - 48 Hours In Traitorland
No Good Sister
- You Can Love Me

Prinz Grizzley
- Come On
Ron Pope
- Work
Ruston Kelly
- Halloween
Sands & Hearn
- Time Is A Line
Sean Holcomb
- South of the South



Steve Azar & the King's Men
- Down at the Liquor Store
Steven Arntson
- Without Haste, Without Rest
Strange Americans
- Borrow You, Brother
The Sweetback Sisters
- King of Killing Time
VA - An American Troubadour
- The Songs Of Steve Forbert

Whale And The Village
- Second
Wilco
- All Lives You Say
The Yawpers
- Boy in a Well
---

Last Update August 13, 2017
---

Alex Williams
- Better Than Myself
Becca Mancari
- Good Woman
Ben Sollee
- Ben Sollee and Kentucky Native
Blank Range
- Marooned with the treasure
Chris Fullerton
- Epilepsy Blues

Chuck Cheesman
- A Whisper in this Town
Coffin Hollow
- Whiskey Business EP
David Ramirez
- We're Not Going Anywhere
The Eagle Rock Gospel Singers
- No Glory
Eilen Jewell
- Down Hearted Blues


Emily Saliers
- Murmuration Nation
Heather Pierson Acoustic Trio
- Singin'
Jason Wilber
- Reaction Time
Kim Robins
- Raining in Baltimore
KT Tunstall
- Acoustic Extravaganza 2

Laura Cortese & The Dance Cards
- California Calling
Marc Broussard
- Easy to love
Nichole Wagner
- Plotting the Constellations
Old Salt Union
- Old Salt Union
Paul Kelly
- Life Is Fine


Paul Thorn
- Hammer & Nail Live
Phish
- August 05, 2017
Radney Foster
- For you to see the stars
Richard Thompson
- Acoustic Classics II
The Scatterlings
- The Scatterlings



Sharon Shannon
- Sacred Earth
Suzanne Santo
- Ruby Red
Vera Zané
- Lonely and Naked
Wade Hayes
- Old Country Songs
Whitney Rose
- Route 62
Will Hoge
- Anchors
---

Last Update August 04, 2017
---




Amelia White - Home Sweet Hotel
Billy Droze - To Whom It May Concern
Cameron Mitchell - Maspeth
Chastity Brown - Silhouette of Sirens
Cory Chisel & Adriel Denae - Tell Me True





Divining Rod - Hemlock Blues - Love Come Tumbling
Elijah Ocean - Elijah Ocean
Gentlemen and Scholars - Revelry
Grandpa's Ghost - The Carnage Queen






Grateful Dead - Dave's Picks Volume 23
Grateful Dead - RFK Stadium, Washington, D.C., July 12 & 13, 1989
Heather Lynne Horton - Don't Mess with Mrs. Murphy
Jenny Don't & The Spurs - Call Of The Road
Jerry Garcia - Garcia Live Volume Nine





JoAnna Lee - So Free
John Hammond - Walin' Blues - Live Chicago & Toronto
Jon Langford - Four Lost Souls
Loretta Hagen - Lucky Stars



The Mae Trio - Take Care, Take Cover
Margo Price - Weakness EP
Moot Davis - Hierarchy of Crows
The Nick Horner Family - The Nick Horner Family






Offa Rex - The queen of hearts
Omar & The Howlers - Zoltar's Walk
The Orphan Bridgade - Heart Of The Cave
The Passengers - The Passengers LP





Phish - 07-26-17
Phish - 07-28-17
Phish - 07-29-17
Phish - 07-30-17



Randy Newman - Dark Matter
Shane Nicholson - Love and Blood
Shelly Waters - Shelly Waters
Small Batch - True Loves




Steve Grozier - A Place We Called Home
Trevor Sewell - Calling Nashville
Tyler Childers - Purgatory
Zervas And Pepper - Wilderland
---

Last Update July 28, 2017
---


Amber Cross - Savage On The Downhill
Arizona Amp & Alternator - The Open Road
Arthur Vint & Associates - Death Rides A Horse
Bill Brovold & Jamie Saft - Serenity Knolls
Billy Payne - Maverick Hillbilly



Billy Strings - Turmoil & Tinfoil
Brooks Williams - Brooks' Blues
The Cash Box Kings - Royal Mint
Chris Robinson Brotherhood - Barefoot in the Head
Claire Hawkins - Even These Words



Collins Drive - Collins Drive
Connor Kennedy - Somewhere
Danny And The Champions Of The World - Brilliant Light
Fred Love - Lily Of The Valley
Graham Stone Music - Until The Day





Greg Allman - Southern Blood
Hard Working Americans - We're All In This Together
The Hicksville Band - Dakota Sunset
The Holy Hootenanners - The Rumble
Holy Moly & The Crackers - Salem





Jennifer Knapp - Love Comes Back Around
Jerry Douglas Band - What If
Jesse W Johnson - American Dumpster
Jillette Johnson - All I Ever See In You Is Me
Joseph Childress - Joseph Childress




Josh Ritter - Gathering
Juanita Stein - America
Jubal - Warm Regards,
Juliana Strangelove - Moscow Heterosexual Blues
Little Silver - Somewhere You Found My Name





Logan Mize - Come Back Road
Neil Young - Decade (LP Remastered 2017)
The Sherman Holmes Project - The Richmond Sessions
Steve Mayone - Sideways Rain
Steve Welner - Sweet Simple Life




Stu Larsen - Resolute
Whiskey Shivers - Some Part Of Something
White Owl Red - Naked and Falling
---

Last Update July 19, 2017
---

Andrea Stray - Into Blue
Andy Hughes - Heartland and Heartache
Bill Filipiak - Put The Top Down
Brandon Rhyder - Brandon Rhyder
Dan Mills - Something Good




Emerald Butler - I Am Me
Eric Westbury - Atomic Wilderness
Grateful Dead - Smiling On A Cloudy Day - Remastered
Guy Clark - Great American Music Hall San Francisco 1988
Hannah Johnson - Shaken






Hoolios - God Invents Rock N Roll
Katie Lyon - No Matter Where You Roam
Kody West - Green
Lindi Ortega - Til The Goin' Gets Gone EP
The Loudermilks - Monument




Maggie Thorn - The Other Side
Mandy Brooks - Move On Up
Mark Currey - Tarrant County
The Mixus Brothers - To Hang Me High
Over The Moon - Moondancer





Phish - Northerly Island, Chicago, IL - July 15, 2017
Railroad Earth - Captain Nowhere
Randy Casey - RC
Ray Wylie Hubbard - Tell The Devil I'm gettin there as fast as I can
Rhonda Vincent & Daryle Singletary - American Grandstand



Robert Loftis - Sand
Shakey Graves - Shakey Graves And The Horse He Rode In On
Stacy Jones Band - Love Is Everywhere
The Talbott Brothers - Gray




VA - Red Hot - A Memphis Celebration of Sun Records
VA – Strange Freedom - Songs of Love and Protest
Waxahatchee - Out in the Storm
Wild Ponies - Galax
---

Last Update July 11, 2017
---



A.J. Croce - Just Like Medicine
Almighty American - Somewhere Ride
Andalyn - Main Attraction
Arthur Miles & Ardy Blues Band - Blue Avenue
Blind Boys Of Alabama - Almost Home




Burn It Blue - Standoff
Casey James - Strip It Down
Chris Bell - Looking Forward - The roots of Big Star
Chris Hillman - Bidin' My Time
Daniel Martin Moore - Turned Over To Dreams




Eric Schmitt - Unraveling
The Grascals - Before Breakfast
Hardened and Tempered - The Trailer Sessions
James House - Berwick Street
Jason Beers - Reterouvaille





Jimmie Bratcher - This Is Blues Country
John King - Hard Lessons Learned
John Smith - Headlong
Johnny Bush - The Absolute Johnny Bush
Jon Cyr - Chasin' The Lights




K.D. Lang - Ingenue - 25th Anniversary Edition
Kent Blazy - '66
Korby Lenker - Thousand Springs
Larry Campbell & Teresa Williams - Contraband Love
Lonesome River Band - Mayhayley's House



The Lunar Laugh - Mama's Boy
Mark Kuykendall, Bobby Hicks & Asheville Bluegrass - Forever and a Day
Michael Gaither - Hey Karma
Mountaintide - Coffee & Fried Steak
Neil Young - Hitchhiker




Nicole Atkins - Goodnight Rhonda Lee
Paula Cole - Ballads
Randall Bramblett - Juke Joint At The Edge Of The World
The Road Hammers - The Squeeze
Sean Wheeler - Sand in My Blood






Sons Of The Palomino - Sons Of The Palomino
Stompin' Tom Connors - Stompin' Tom Connors
Tex, Don & Charlie - You Don't Know Lonely
Tom Russell - Folk Hotel
Unlikely Saints - Unlikely Saints



Virginia Bee Hooker - Mountain Lion EP
Willie Nile - Positively Bob

---

Last Update July 2, 2017
---


Allen Ginsberg - The Complete Songs of Innocence and Experience
Anthony Pasquarosa - Abbandonato
Curio - Tall Tales
Cynthia Carr & the Carrtunes - Carrtunes Banquet
Dalton Domino - Corners
Dan Auerbach - Waiting On a Song




David Rawlings - Poor David's Almanack
Doug Seegers - Sings Hank Williams
Dusty Ravens - Low Down Jimmy
Eisenhauers - The Road We Once Knew



Future Lives - Mansions
The Good Brothers - Wide Awake Dreamin'
The Hooten Hallers - The Hooten Hallers
James Elkington - Wintres Woma
Janiva Magness - Blue Again
Jeff Mix & the Songhearts - Lost Vegas Hiway




Jeremy Pinnell - Ties of Blood and Affection
Jim Allchin - Decisions
Johnny Cash - The Original Sun Albums 1957 - 1964 (Remastered Box Set)
Lilly Hiatt - Trinity Lane
Luis Oliart - Love Remains







Mark Olson - Spokeswoman of the bright sun
Martin Simpson - Trails & Tribulations
Neko Case - Live From Austin
Noah Guthrie - The Valley
Police Dog Hogan - Wild by the Side of the Road
Rachel Baiman - Shame




Rich Minus - The Son Is A Stranger To You
Robyn Ludwick - This Tall to Ride
Roger Clyne & The Peacemakers - Native Heart
Ron Israel - Homeless in America - Blues and Protest Songs in an Era of Trump
Stephen Stills & Judy Collins - Stills & Collins



Trond Svendsen & Tuxedo - Palomino Hotel
Twisted Pine - Twisted Pine
Vandoliers - The Native
---

Last Update June 27, 2017
---


Allison Pierce - Year of the Rabbit
Andrew Combs - Canyons of my Mind
Big State - Sure Thing
Carolina Blue - Sounds Of Kentucky Grass
Carolyn Wonderland - Moon Goes Missing







Charlie Fink - Cover My Tracks
Clarance Bucaro - Tableau
The Deslondes - Hurry Home
The Foxgloves Family - J's Diner Window
Geoff Gibbons - Buffalo Hotel





GospelbeacH - Another Summer Of Love
Grateful Dead - Long Strange Trip Soundtrack
Grifters & Shills - Road To Brownwood
Hannah Aldridge - Gold Rush
Jay Matthes - Dancing After Dark




Jeff Tweedy - Together At Last
KALO - Wild Change
Kayley Hill - Never Knew Love
Kelly McFarling - Water Dog
Legendary Shack Shakers - After You've Gone






Midnight North - Under The Lights
Nikole Potulsky - You Want to Know About Me
Outlaws & Silver Stars - Write You Away
Rod Melancon - Southern Gothic
Ruby Force - Evolutionary War






Shelby Lynne, Allison Moorer - Not Dark Yet
Sonny Landreth -Recorded Live in Lafayette
The Stevenson Ranch Davidians - Amerikana
Tamara Sandor - Leaving Kind
Too sad for the public - American Folk Fantasies, Vol. 1





VA - Gentle Giants - The Songs Of Don Williams
VA - Treasure Of The Broken Land - The Songs Of Mark Heard
The Wheelwrights - A Forest In Trees




Whetherman - This Land
Yonder Mountain String Band - Love. Ain't Love
Zacc Harris - American Reverie
---

Last Update June 15, 2017
---





Amanda Anne Platt & The Honeycutters - Amanda Anne Platt & The Honeycutters
American Nomads - Ghost Highway
Andy Hall and Roosevelt Collier - Let The Steel Play
Ani DiFranco - Binary
Ann Armstrong - Party In The Underworld





Anna Coogan - The Lonely Cry of Space and Time
April Family - What We Know Now
Benedicte Braenden - Blood On Your Hands
Bev Grant - It's Personal
Blaze Foley - Lost Muscle Shoals Recordings - Reissue





Bob Wayne - Bad Hombre
Bobby Bare - Things Change
Bobby Osborne - Original
Brandon Luedtke - Morning Light
Brian Mallery - Keepin' It Country





Bruce Robison - Bruce Robison & the Back Porch Band
Cara Louise Band - Fire's Out
Carrie Hinkley - Carrie Hinkley
Carter Sampson - Queen Of Oklahoma And Other Songs
Chancey Williams & The Younger Brothers Band - Rodeo Cold Beer








Charlie Worsham - Beginning of Things
Chris Capaldi - Painted Skyline
Chris Stapleton - From A Room - Volume 1
Christopher Paul Stelling - Itinerant Arias
Clay Parker - Queen City Blues







Colter Wall - Colter Wall
Courtney Manston - Learning To Fly
The Cousins - Rattlesnake Love
Darden Smith - Everything
David Childers - Run Skeleton Run





The David Motel - Better Days Companion
Don Merckle - The Ballad of Lincoln Wray
Dr.How and The Reasons To Live - Alone Together
The Dustbowl Revival - The Dustbowl Revival
Eli Young Band - Fingerprints






Eric Anders - Eleven Nine
Eugene Chrysler - Hillbilly Fun Park
Fire In The Pines - Wind Through The Barbwire
Flashback - Foxhounds And Fiddles
Freddie Dickson - Panic Town






The Fremonts - We Don't Live There
Front Country - Other Love Songs
Gage Brothers - The Gage Brothers
Glen Campbell - Adiós
Gov't Mule - Revolution Come... Revolution Go





The Grande - The Grande
Grateful Dead - Dave's Picks Volume 22 - Felt Forum, New York, 12-07-71
Hannah Blaylock - Bandit Queen
Harry Manx - Faith Lift
Hope In High Water - Never Settle





Howlin' Brothers - Cannonball
Jade Jackson - Gilded
James Hearne - Through Private Wars
Jared Tyler - Dirt on Your Hands
Jason Eady - Jason Eady






Jason Isbell and The 400 Unit - Live From Welcome To 1979
Jason Tyler Burton - Lost Behind The Ranges
Jayme Stone - Jayme Stone's Folklife
Jeffrey Halford & The Healers - Lo Fi Dreams
Jeremy Parsons - Things I Need To Say





Jim Keaveny - Put It Together
Joan Shelley - Joan Shelley
Joe Jencks - Poets, Philosophers, Workers & Wanderers
John Mayer - The Search For Everything
John Moreland - Big Bad Luv






Jordan Lee & The Revelry - Jordan Lee & The Revelry
JT & The Gunslingers - Pass A Beer EP
K Phillips - Dirty Wonder
Kate Ellis - Carve Me Out
Keegan McInroe - A Good Old Fashioned Protest






Kelly Marie Martin - The Last Kind Word
Kenny Foster - Deep Cuts
Lauren Barth - Forager
Leeroy Stagger - Love Versus
Leslie Mendelson - Love and Murder





Lillie Mae - Forever and Then Some
The Lindells - Long Holiday Motel
Little Hurricane - Same Sun Same Moon
Los Cenzontles & Los Texmaniacs Featuring Flaco Jimenez - Carta Jugada




Lyle Lovett - Greatest Hits
Lynn Hazelton - The Cook's Daughter
The Malvinas - God Bless the Grass
Mark Lavengood - We've Come Along
Marshall Tucker Band - Hall Of Fame Concert







Mary Bragg - Lucky Strike
The Mastersons - Transient Lullaby
Mike Younger - Little Folks Like You And Me
Mipso - Coming Down the Mountain
Modern Mal - The Misanthrope Family Album






Molly Tuttle - Rise EP
Montana Rose - Wild Oats
My Darling Clementine - Still Testifying
Nathan Xander - Blue House
National Park Radio - Old Forests






Nu-Blu - Vagabonds
Old Crow Medicine Show - 50 Years of Blonde on Blonde
Olds Sleeper - Small Towns, Big Lives
Paul Nipper - Kamikaze Heart
Peter Bradley Adams - A Face Like Mine






Philip Marino - Days Like These
Piggyback Riders - Midnight At The Tenth Of Always
Resistance Radio - The Man in the High Castle
Robert Sarazin Blake - Recitative
Ron Sexsmith - The Last Rider







Sam Rochford - So Easy
Sammy Brue - I Am Nice
Sean Costanza - Silver City Drive
Sheyna Gee - The View From A Barstool
Shinyribs - I Got Your Medicine





Skeeter Pants - Amor Eterno
Slaid Cleaves - Ghost On The Car Radio
Steve Earle & The Dukes - So You Wannabe an Outlaw
Steve Young - Seven Bridges Road - The Complete Recordings





Taj Mahal & Keb' Mo' - TajMo
Tara Dente - The Gleaner
Timothy Seth Avett as Darling - IV
Todd Adelman & The Country Mile - Time Will Tell
Tom Russell - The Songs of Ian & Sylvia





Townes Van Zandt - Live At Austin City Limits
VA - American Epic - The Soundtrack
VA - Cover Stories - Brandi Carlile Celebrates 10 Years Of The Story - An Album To Benift War Child
VA - Gentle-Giants - The Songs of Don Williams
VA - Thank You, Friends - Big Star's Third Live





Vintage#18 - Grit
The Wanda Junes - Kinship
Whiskey Charmers - The Valley
Wonderhills - Wonderhills
Young James - Hard Way Road







Zac Brown Band - Welcome Home
Zach Day - Mississippi Heat
Zephaniah Ohora and The 18 Wheelers - This Highway
---

Last Update April 08, 2017
---



Aaron Lee Tasjan - Silver Tears
Aces and Eights Classic Country Music - The Heart of Country Music
Ashley Riley - Can't Let You Go
Beth Bombara - Map & No Direction
Bill Scorzari - Through These Waves



Blato Zlato - Swamp Gold
Bob Dylan - Triplicate
Breaking Grass - Warning Signs
Carry Me Ohio - Stonewall
Casey James Prestwood & The Burning Angels - Born Too Late





Cheshire Carr - Odds and Ends
David Holt - Tunes from David Holt's State of Music
Delta Rae - A Long and Happy Life EP
Desiree Dorion - Tough Street
Dirty Blanket - My Getaway




Dirty Bourbon River Show - The Flying Musical Circus
Drew Holcomb & the Neighbors - Souvenir
Eric Bibb - Migration Blues
Fanny & The Atta Boys - A Peck Of Dirt
Flat River Band - The Mind of a Traveler





Fort Defiance - The Haunts Of Youth
Greensky Bluegrass - 2017-03-25 Pub Station Ballroom, Billings, MT
Greg Wickham - If I Left This World
The Harmed Brothers - The Harmed Brothers
Harpeth Rising - Against All Tides





Hayseed Dixie - Free Your Mind...And Your Grass Will Followjpg
Jacki Stone - California Is Country, Too
Jayson Watkin - Lifeboat
Jerry Leger - Nonsense and Heartache
Jesse & the Revelator - Jenna




Jim Gustin & Truth Jones - Memphis
Junior Sisk & Ramblers Choice - The Mountains Are Calling Me Home
K. Phillips - Dirty Wonder
Kingdom Jasmine - Armed & Dangerous
Lawson & Williams - Chapter 3




Lazarus - Rock n Roll Heart
The Longest Day of the Year - Wordless Lullabies
Magma Melodier - Swing the Hammer and Pray
Matt Urmy - Out Of The Ashes
The Mavericks - Brand New Day





Over The Rhine - Live from the edge of the world
Peter Mulvey - Are You Listening
Peter Rowan - My Aloha
Pi Jacobs - A Little Blue
Robt Sarazin Blake - Recitative






Ryan Chrys & The Rough Cuts - Shovel Full Of Coal
Sam Baker - Land Of Doubt
Saugus - Bitchin' Chicken Coop
Scott Cook - Further Down the Line
The Secret Sisters - You Don't Own Me Anymore






Sera Cahoone - From Where I Started
Shannon McNally - Black Irish
Shawn Williams - Shadow
Shoot Lucy - The Soothing Sounds of Shoot Lucy
Stretch - Bury All Horses





Trey Jackson - Lonely Road
The Two Tracks - Postcard Town
---

Last Update March 17, 2017
---



All Our Exes Live in Texas – When We Fall
Amelia Curran - Watershed
Andrew Carter - Andrew Carter
Banditos - Visionland
Béla Fleck - Juno Concerto





Ben Hemming - City of Streets
Big Country Bluegrass - Let Them Know I'm from Virginia
Blackfoot Gypsies - To The Top
Bonnie "Prince" Billy - Best Troubador
Brokeback - Illinois River Valley Blues






Casey Campbell - Mandolin Duets
Chris Robinson Brotherhood - Volume 3 Self-Rising, Southern Blends
Cindy Lee Berryhill - The Adventurist
Conor Oberst - Salutations
Daniel Romano - Modern Pressure LP





Dave Burn - Arizona
David Olney - Don't try to fight it
Gary Clark Jr. - Live North America 2016
Jason Isbell and the 400 Unit - The Nashville Sound
Jeb Loy Nichols - Country Hustle






Jessi Colter - The Psalms
Kings Of Lowertown - Woodpile
Larissa Tormey - God Loves A Trier
Lethbridge Owen - Leaving Home / Two Steps Forward
Lost Lakes - Lost Lakes





Matthew O'Neill - Trophic Cascade
Me and That Man - Songs Of Love And Death
The Morrisons - Six Strings
North Mississippi Allstars - Prayer for Peace
Oh Susanna - A Girl In Teen City




Quiles & Cloud - Shake Me Now
Rachael Kilgour - Rabbit in the Road
Sally & George - Tip My Heart
Sasha Aaron - Look Good Gone
Sinners And Saints - On the Other Side






Snyder Family Band - The Life We Know
Son Of Velvet Rat - Dorado
Steve Moakler - Steel Town
The Wild Reeds - The World We Built
Yola Carter - Orphan Offering
Yonder Mountain String Band - Mountain Tracks Volume 6
---

Last Update March 10, 2017
---

The Backyard Devils - Honky Tonk Heartbreaker
Bill Mallonee & The Big Sky Ramblers - The Rags of Absence
Carol and Dale - Be Here Now
Corey Ledet and His Zydeco Band - Standing on Faith
Craig Finn - We All Want The Same Thing






Davey O. - A Bright Horizon Line
Delta Moon - Cabbagetown
Digger Barnes - Near Exit 27
Greg Graffin - Millport
Los StraitJackets - What's So Funny About Peace, Love And ...



The Maldives - Mad Lives
Matt Jaffe & the Distractions - California's Burning
Merles - Hate To Say Goodbye
Pete Schlegel - J-Town #Realcountryandproud
Richard Laviolette - Taking The Long Way Home




Shelby Earl - The man who made himself a name
Sunny Sweeney - Trophy
Tim Grimm and The Family Band - A Stranger In This Time
Tim O'Brien - Where the River Meets the Road
The Trailer Trash Orchestra - Grave Tales




VA - Outlaw - Celebrating The Music Of Waylon Jennings
VA - Roll Columbia - Woody Guthrie's 26 Northwest Songs
Valerie June - The Order Of Time
Willy Porter - Bonfire Ash
---

Last Update March 04, 2017
---





AJ Woods - The Fence
Alexander Pelzer - Tailwind
Blue Cactus - Blue Cactus
Buzz Cason - Passion
Carla Olson - Rubies And Diamonds




Caroline Spence - Spades and Roses
Carrie Cunningham - Secrets
Coyote - Fool's Gold
Dan Hicks & His Hot Licks - Greatest Licks - I Feel Like Singin'


Frontier Ruckus - Enter the Kingdom
Holly Macve - Golden Eagle
Jack Blackman - Nearly Man
Jaime Wyatt - Felony Blues

Jenny Scheinman - Here On Earth
The Jim Howell Band - La Cienega
John Mellencamp - Sad Clowns & Hillbillies
Josh Hyde -The Call Of The Night
Jude Johnstone - A Woman's Work



Judy Collins - A Love Letter To Stephen Sondheim
Justin Townes Earle - Kids In The Street
Kate Grom - Heroine
Kelly & Ellis - The Long Road to You
My Politic - Anchor


Nina Massara - Watch Me
No Line North - Dreams of Trees Part I
Pint & a Half - Boomtown Ghosts
Pokey LaFarge - Manic Revelations
Sophie Zelmani – My Song

Tate McCoy - Small Town Blues
William Matheny - Strange Constellations
---

Last Update February 23, 2017
---



Ad Vanderveen - Worlds Within
Bill Kirchen & Austin De Lone - Transatlanticana
Bridget Kearney - Won't Let You Down
Carrie Elkin - The Penny Collector






Chip Taylor - A Song I Can Live With
Chris Shiflett - West Coast Town
Cory Brannan - Adios
Dailey & Vincent - Patriots & Poets
Daniel Owen - Simple Life





Dayna Kurtz - Here Volume 1
Drugstore Gypsies - Drugstore Gypsies
Eddie Heinzelman - Hey, Songwriter
Eliza Mary Doyle - It Ain't What It Seems Self
George Jones & The Smoky Mountain Boys - George Jones & The Smoky Mountain Boys



Hat Check Girl - Two Sides To Every Story
The Haley Sisters - Always by My Side
Heigh Chief - Heigh Chief
Jetty Rae - Can't Curse the Free
Julian Lage & Chris Eldridge - Mount Royal
Levi Parham - An Okie Opera





Lou McMahon - Delicate Dancer
Lynne Hanson - Uneven Ground
Martin Harley and Daniel Kimbro - Static In The Wires
Molehill - Hearts on Fire
Morgan Haner - Transmitter Blues





The Morrisons - The Morrisons
Olds and the Absolution - Live at the Sugartank
The Pheasant Pluckers - Cookin' Oil
Randy McQuay - My Kind of Blues
Reto Burrell - Side A and B




Reverend Peyton's Big Damn Band - Front Porch Sessions
Rich Davies & The Low Road - Ghosts
Riddle & The Stars - New Coastline
Ruthie Foster - Joy Comes Back




Sam Outlaw - Tenderheart
Samantha Crain - You Had Me At Goodbye
The Waifs - Ironbark
White Buffalo - Higtied Revisited
The Wild Young Hearts - Hoodlums
Will Johnson - Hatteras Night, A Good Luck Charm
---

Last Update February 16, 2017
---



Adam Brand - Get On Your Feet
Big Smoke - Time Is Golden
Bryant Alama - The Worst of Bryant Alama
Cathy Fink & Marcy Marxer - Get Up & Do Right
Chris Head & the Honchos - Chicken Wire



Chris Wood - So Much to Defend
Danny Barnes - Stove Up
Danny Worsnop - The Long Road Home
Darin & Brooke Aldridge - Faster and Further
Donna Dunne & The Mystery Men - Voodoo



Freya Josephine Hollick - The Unceremonious Junking Of Me
Hank & Brendan - Space Grass
Jackie Dee - Six String Heart
Jeremy Steding and The Rebellion - Odessa





Killbuck - Killbuck
Kris Kristofferson - The Austin Sessions (Expanded Edition)
Lisa Biales - The Beat of My Heart
The Locksmiths - The Locksmiths
Matt North - Above Ground Fools






Mike Herz - The Acrobat
Ned Luberecki - Take Five
Old Crow Medicine Show - Best Of
Otis Taylor - Fantasizing About Being Black




The Steel Wheels - Wild as We Came Here
Steve Judd - In Stereo
String Cheese Incident - SCI Believe
Torgeir Waldemar - No Offending Borders
VA - Mac Wiseman - I Sang the Song (Life of the Voice with a Heart)
---

Last Update February 8, 2017
---




Ags Connolly - Nothin' Unexpected
Analog Outlaws - Open Road
April Verch - The April Verch Anthology
The Bankesters - Nightbird
Benjamin William Pike - A Burdensome Year





Chantelle Tibbs - Long Time Running
Chris Jamison - Mindless Heart
Chris Jones & the Night Drivers - Made to Move
Daisy O'Connor - Lightchasers
Dan Baird - SoLow






Emily Barnes - Let in the Light
Fred Eaglesmith - Standard
Great American Taxi - Dr. Feelgood's Traveling Medicine Show
Gus MacGregor - Dead Horse
Hick'ry Switch - Old Mine Road





Jerry Garcia Band - Garcia Live Volume Eight (November 23rd 1991)
John Guliak - Fluke or Flounder
Kyle Alden - Down in the West Volume 2
Laurel Hay - Oh, The Places I'd Go
Lowlands & Friends - Plays Townes Van Zandt's Last Set
Marty Stuart - Way Out West






Ordinary Elephant - Before I Go
Ray Davies - Americana
Rebecca Loebe - Blink
Romantica - Shadowlands
Rose Cousins - Natural Conclusion





Ryan Montbleau - I Was Just Leaving
Sean Taylor - Flood & Burn
Susan Anderson Bell - Where The Lights Are Low
Tedeschi Trucks Band - Live From The Fox Oakland
Travis Linville - Up Ahead




Willie Nelson - God's Problem Child
Worry Dolls - Go Get Gone
---

Last Update January 29, 2017
---




Alison Krauss - Windy City
Austin Hanks - Alabastard
Bad News Band - Drive Anywhere
The Band of Heathens - Duende
Beth Hart - Fire On The Floor

Billy Roberts and the Rough Riders - Blood and Bones
Cary Morin - Cradle to the Grave
Chris Thile & Brad Mehldau - Chris Thile & Brad Mehldau
Colin Hay - Fierce Mercy
David Luning - Restless


Delbert Mcclinton & Self-Made Men - Prick of the Litter
Don Kincaid & The Wait - Whiskey & Women
Donna Lynn Caskey - The Love Still Shows
Elena & Boo - I Wait For The Light
Grateful Dead - The Grateful Dead - 50th Anniversary Deluxe Edition

Guy Clark - The Best Of The Dualtone Years
Ha Ha Tonka - Heart-Shaped Mountain
Jeff Posey - Punchers & Poets & Wildhorse Redemption
Jerry Trickey - Lover on the Run
Joanne Rand - Roses in the Snow and Drought


John Craigie - No Rain, No Rose
John Schneider - Ruffled Skirts
Jonny Burke - Along Alone Alright
Julie Byrne - Not Even Happiness
Kalesti Butler - Airborne



Kelly's Lot - Bittersweet
Kim Nall & The Fringe - Lay Your Vision Down
Luke Bulla - Who Loves You Better Remastered
Luxuriant Sedans - Double Parked
Matt Hannah - Dreamland


Miss Tess - Baby, We All Know
Natalie Hemby - Puxico
Noam Pikelny - Universal Favorite
Otis Gibbs - Mount Renraw
The Outlaws - Los Hombres Malo Remastered


Ray Cardwell - Tennessee Moon
Rodney Crowell - Close Ties
Sallie Ford - Soul Sick
Scott H. Biram - The Bad Testament
Sons Of The San Joaquin - One More Ride




Sue Ray - Live At The Junk Bar
Surrender Hill - Right Here Right Now
Susto - & I'm Fine Today
The Whiskey Gentry - Dead Ringer
The Wood Brothers - Live at the Barn



The Zach Pietrini Band - Holding Onto Ghosts
Tim Cohen - Luck Man
Tim Ruffo - Modern Day Outlaw
Truckstop Honeymoon - Big Things and Little Things
Veronica Grim & The Heavy Hearts - Revelator
---

Last Update January 09, 2017
---


Amanda Rheaume - Holding Patterns
Bert Jansch - Living in the Shadows
Brigitte DeMeyer & Will Kimbrough - Mockingbird Soul
Caroline Reese & the Drifting Fifth - Tenderfoot
Dale Watson & Ray Benson - Dale & Ray





Dan Getkin and the Twelve Six - S/T
Delbert McClinton & Self-Made Men - Prick of the Litter
Gibson Brothers - In the ground
Gov't Mule - 2016-12-31 The Beacon Theatre, New York, NY
Gregger Botting - Never Saw a Thing Coming



Gurf Morlix - The Soul & The Heal
Jim Lauderdale - London Southern
John Craigie - No Rain, No Rose
Lee Hazlewood - 13 (1972, Remastered)
Mark Eitzel - Hey Mr. Ferryman





Mountain Road - Momentum
Old 97's - Graveyard Whistling
Pegi Young & The Survivors - Raw
Peter Karp - Alabama Town
Pieta Brown - Postcards






Rain City Ramblers - Hateful Ways
Ray Cardwell - Tennessee Moon
Rhiannon Giddens - Freedom Highway Rich Hopkins and The Luminarios - My Way Or The Highway
River Dan - Substance Abuse And A Woman On The Loose




Stephen Fearing - Every Soul's A Sailor
The Tony Q Band - Road to Nowhere
Tom Paxton - Boat in the water
Townes van Zandt & Guy Clark - Live... Texas '91
---
---




Abigail Lapell - Hide Nor Hair
Alejandro Escovedo - Burn Something Beautiful
Blackie and The Rodeo Kings - Kings and Kings
Chuck Prophet - Bobby Fuller Died For Your Sins
Christopher Parker - Southern Odyssey Dead Man Winter - Furnace

The Grahams - The Grahams and Friends (Live in Studio)
Hurray for the Riff Raff - The Navigator
The Infamous Stringdusters - Laws Of Gravity Kasey Chambers - Dragonfly Lisa Bastoni - The Wishing Hour Michael Wohl - Windblown Blues




Mon Freres Amigos - Whistle Stop EP
Nikki Lane - Highway Queen Ryan Adams - Prisoner Rayna Gellert - Workin's Too Hard The Sadies - Northern Passages



The Show Ponies - How It All Goes Down
Son Volt - Note Of Blue - 2017
Steve Hussey and Jake Eddy - The Miller Girl
Steven Graves - Captain Soul



Tift Merritt - Stitch Of The World
Two Cow Garage - Brand New Flag
Whitney Rose - South Texas Suite EP
---