The Hollisters
The Land of Rhythm and Pleasure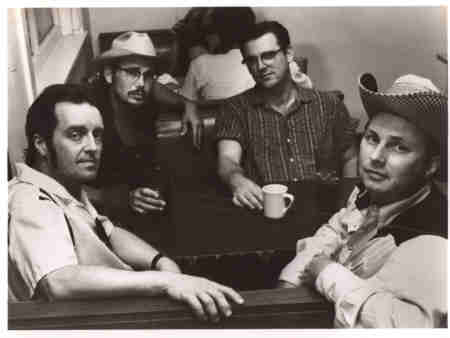 "Houstan's most promising entry in the fast-rising alternative-country sweepstakes.They might be the best band to come out of the nation's fourth-largest city this decade."

Houston Chronicle

"Seasoned from day one, the Hollisters proceeded to pluck and croon for anyone who'd have them. A year later, that has grown to just about everyone, and the Hollisters' fine-tuned bounty of originals is electrifying rooms all over town. With a sound at once rustic and urbane, Barfield and Danheim have finally uncovered the right formula: a classy, roots-reliant approach that can muster up enough immediacy to make country institutions sound clothesline fresh. Infused with Hollisteria, everything old is new again."

Houston Press

"In some respects, the Hollisters represent the missing link between the two branches of the alternative country movement. They can share a bill as easily with honky-tonk traditionalists Dale Watson and the Derailers as they can with punkabilly rockers like the Old 97s or the Rev. Horton Heat."

Houston Chronicle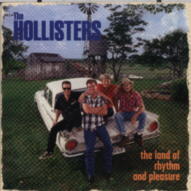 The Hollisters have been together for just more than two years now, but their brand of alternative country (or hillbilly rock, or revved-up trad country) started to evolve a decade ago when Mike Barfield and Eric Danheim founded the Rounders, a twang-rock outfit that came to define the raucous late '80/early '90s Houston club scene.
The Rounders fizzled when Danheim moved to Austin to join the Wagoneers and, after that group disbanded, Chaparral. Meanwhile,
bassist Denny Dale was backing up Webb Wilder, and Kevin "Snit" Fitzpatrick was drumming for local Atlanta bands and sitting in
with the likes of Chuck Berry and Bo Diddley on their passes through town. By 1994, Dale and Snit had migrated to Houston and hooked up with a reunited Barfield and Danheim.
Relentless gigging and an appearance on the compilation CD True Sounds of the New West alongside the likes of Wayne Hancock, High Noon and the Derailers immediately established them as contenders. More sessions followed with twang-master Casper Rawls (Leroi Bros., Toni Price, Chaparral) at the helm. Loaded with talent, experience and a wealth of original material, the Hollisters have arrived with The Land of Rhythm and Pleasure.