OLIVER BUCK & THE NEW MADRIDS
talks about
"Prodigal Son"
(Cuyahoga Records)


www.oliverbuck.com


www.myspace.com/oliverbuck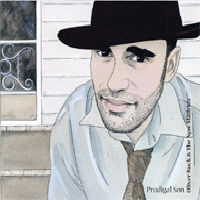 When I first heard "Prodigal Son" in my head, I was shocked by its simplicity, its acoustic-ness, its stripped-down production. No reverb, no effects at all. I could hear it in great detail, though this acoustic epiphany came at a rather inconvenient time since I had just put together a hard-rocking electric band. My bandmates, drummer Ernie Richmann and bassist Adam Rich, gentlemen as they are, thought I was off my rocker but nevertheless agreed to record an all-acoustic record and thus radically change the sound and substance of our project. I was able to offer little explanation beyond, simply, that I thought the songs wanted to be played this way.
The songs also wanted to be recorded on tape, so I bought an old Tascam 8-track recorder and some reels, and off we went into Adam's basement (the very place, incidentally, where we first learned to play our instruments back in our high school days). I wanted to make a "coming home" record, and here we were.

ONCE ROUND THE SUN
Practically wrote itself. It's an old-fashioned country-rock love song about the pitfalls of uprooting a relationship and testing its strength in the soil of a new place.

SITTING ON TOP OF THE WORLD
I've heard many versions of this song, but none like this. I wanted to give it space and room to breathe. I wanted the lyric to stand naked and be the center of the arrangement. The dobro is not being coy -- I was trying to figure out how to play the thing while overdubbing the parts. Did I mention that everything on the record was recorded in whole takes? No editing, no fixing stuff, no computers.

MILWAUKEE
Might be my best song. An updated version.

AUTUMN IN KANSAS
Last year I left Kansas, where I had lived for 5 years, to come home to Ohio. Not long after I left, I returned to play some shows and felt homesick -- but for which place? This one seriously challenged my dobro and mandolin skills during the buildup at the end. I had never played either instrument before these sessions. Unwise? Perhaps. But this one has been getting some airplay and nobody yet has written me to complain.

THE PRODIGAL SON
Is who I felt like when I came back home to Cleveland as a full-time starving musician instead of some kind of success. This is as personal as it gets -- my favorite song.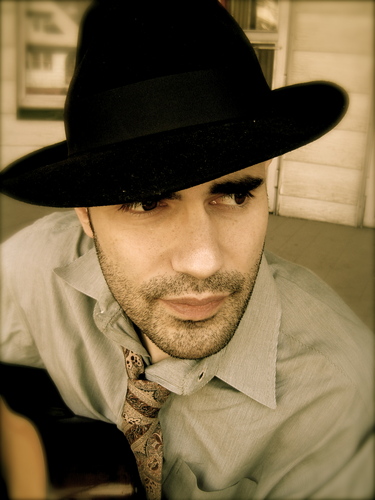 COUNTY JAIL BLUES
Eric Clapton did a version of this one on an album he made with Richard Manuel in the 1970s, when both of them were, shall we say, less-than-sober. I gave it my own spin, complete with blues mandolin solo.

CAROLINE
About a girl, God, and a trip out west.

GINA FROM TULSA
A rock and roll song about a prostitute. Need more?

MISTER WRONG
An almost tongue-in-cheek old-timey number. Sooner or later you have days like this in every relationship. The solos are played on a beautiful National Estralita Deluxe, one of many fine guitars that have come into my life only to leave again when next month's rent came due.

DIVIDED
Every album needs a breakup song, right? This one features my beloved 1958 Conn organ that cost me $25.

TROUBADOUR LIFE
I wrote this song a couple of years ago when the biggest problems traveling musicians had to deal with were homesickness and other musicians. These days, gas prices have rendered moot our old heartaches of the road.

SAINT JOSEPH SERENADE
This song came to me as I was sitting in a bar in Saint Joseph, Missouri, in between sets. The first song and the last are the only two songs I have written that arrived in a flash, almost fully formed. This one was played on that long gone National.
=====